*
as seen on The Crystal Press*
Okay – immediate disclaimer – this "top" is totally a nightgown.  As part of my bacheloretteparty I had a lingerie shower (yes, basic I know) and got some bomb ass things. I am a bralette &nightgown girl and my bridesmaids totally nailed it (shoutout to all of you). This amazing in bloom nightgown was from my sister / maid of honor and I am totally in love with it. I have to admit that when I first opened it I knew I could totally rock it outside of my bedroom / living room.  I am all for wearing things in a totally different context than what they were designed for, so thanks for perpetuating my habit sis!  Also along similar lines (breaking all fashion rules) – I am always wearing black & brown together so these Frye booties were the perfect compliment to the slip.
blogged while listening to "Great Summer" by Vance Joy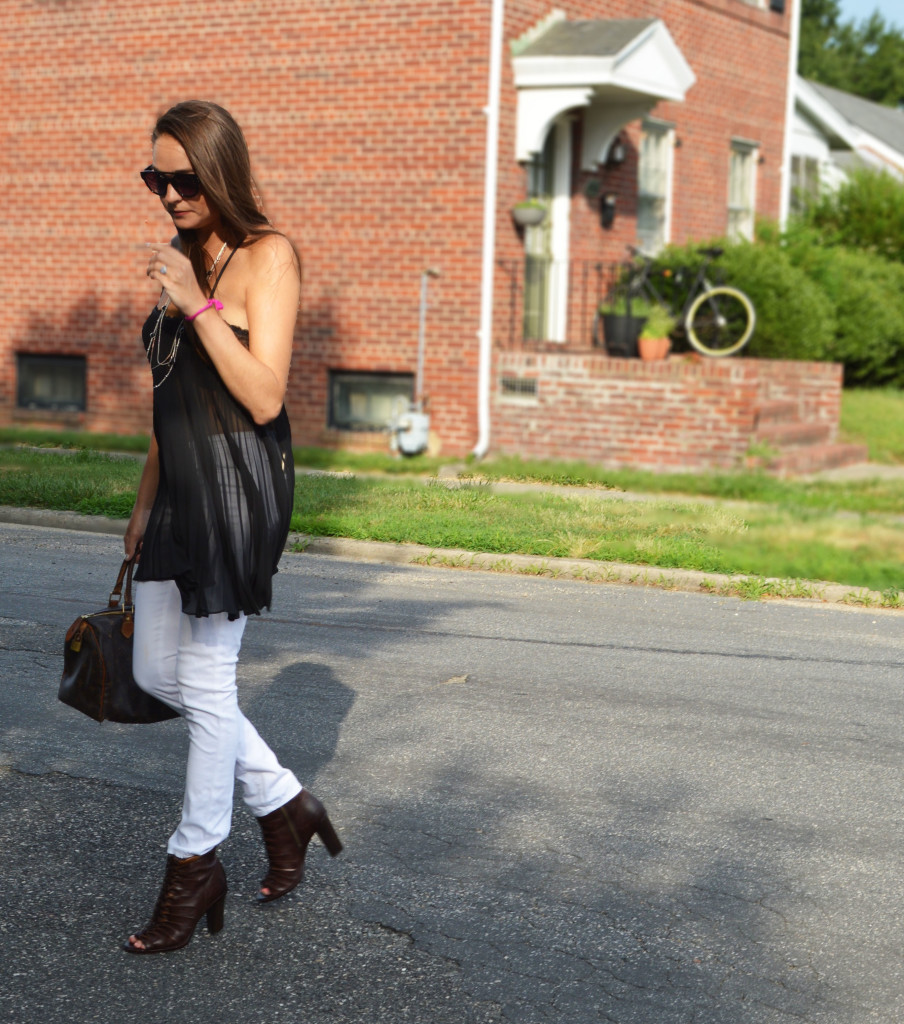 Sunburst Pleated Chemise
,
In Bloom by Jonquill.
 Lace bandeau
,
Free People
.  
"The Legging" Skinny
,
AG Jeans
.
Sofia Braided Peep
,
Frye
. Bamboo Hoops,
John Hardy
. Rock Candy
LongNecklace
, Ippolita.
Chain Necklace
. 
David Yurman
,