*As seen on
The Crystal Press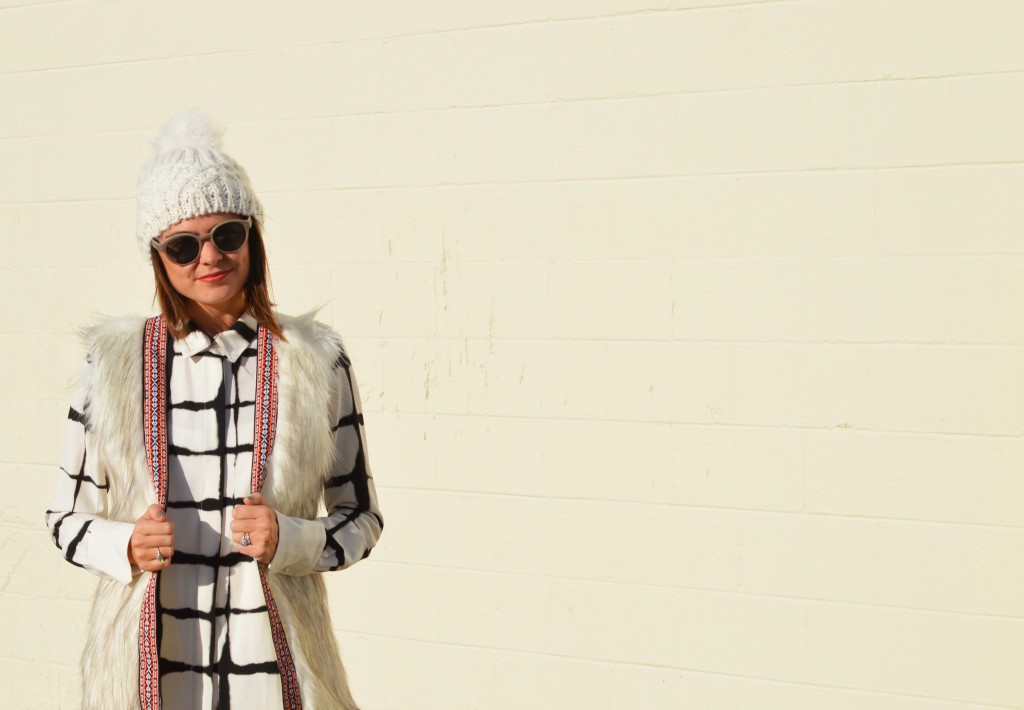 OK, so its not QUITE the frigid winter yet, but layering season is in full force. My favorite part about this time of year is not having to wear your puffy down coat yet, but instead layering your favorite fall pieces with fun winter accents. When going for a monochromatic look, I tend to gravitate toward all-white-ish get-ups, and when I went to Target to update my winter wardrobe, it happened completely organically. I looked down at my stack of clothes and whaddya know? Lace top, fur vest,
textured turtleneck
and, of course, the quintessential winter
beanie
. These pieces, along with other trusty Target Style favorites, almost instantly transformed into three different outfits, mixing and matching textures and patterns and creating different winter equations!
Fur Vest
+
Lace Top
+
White Jeans
+
Beanie
=
Winter White Bring-on-the-Snow Bunny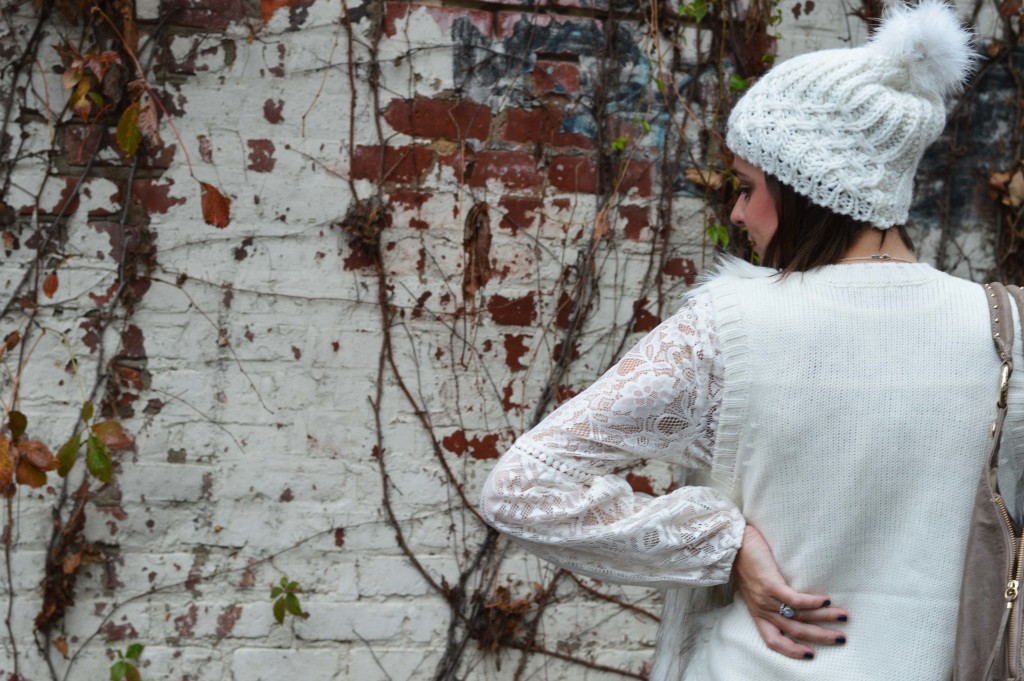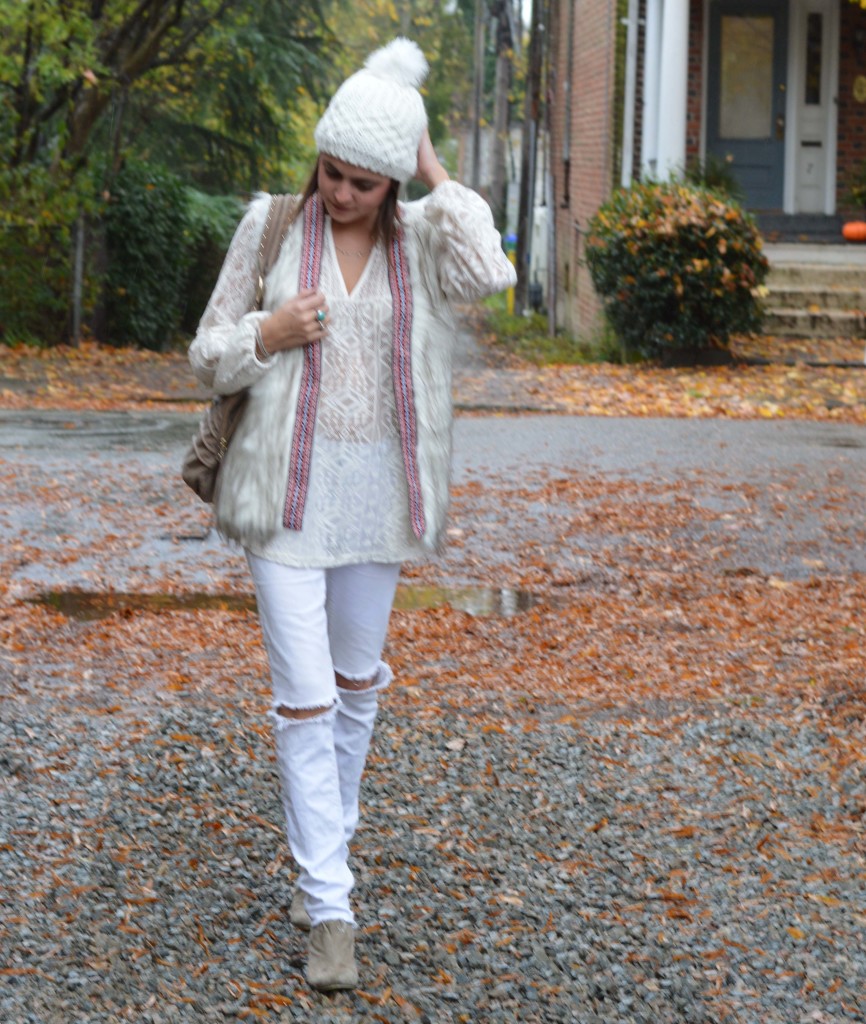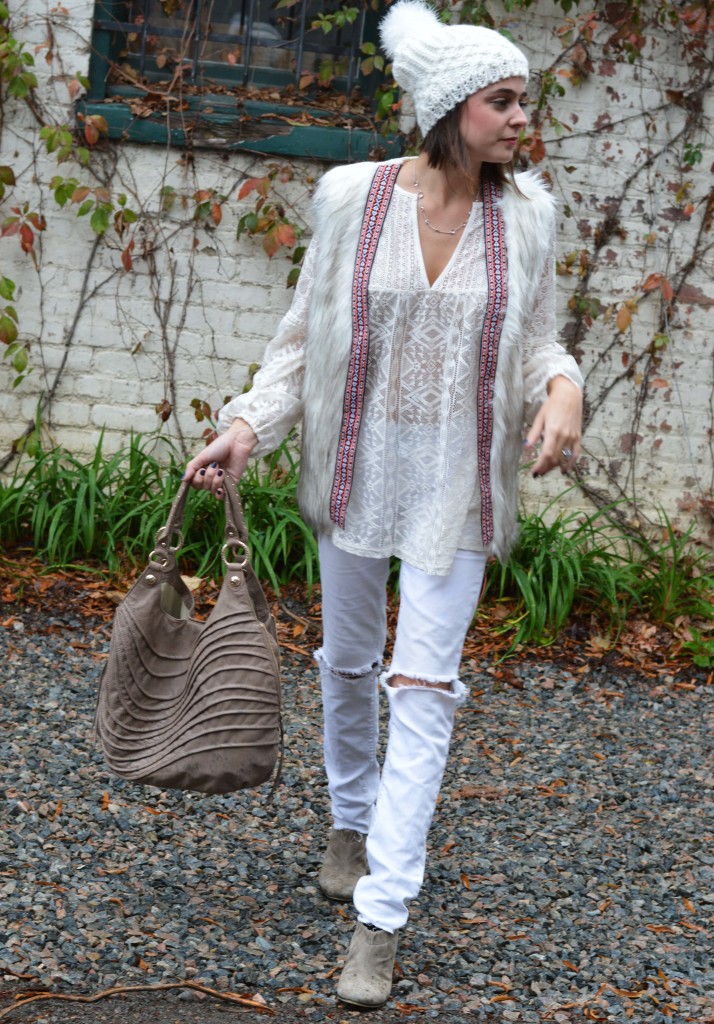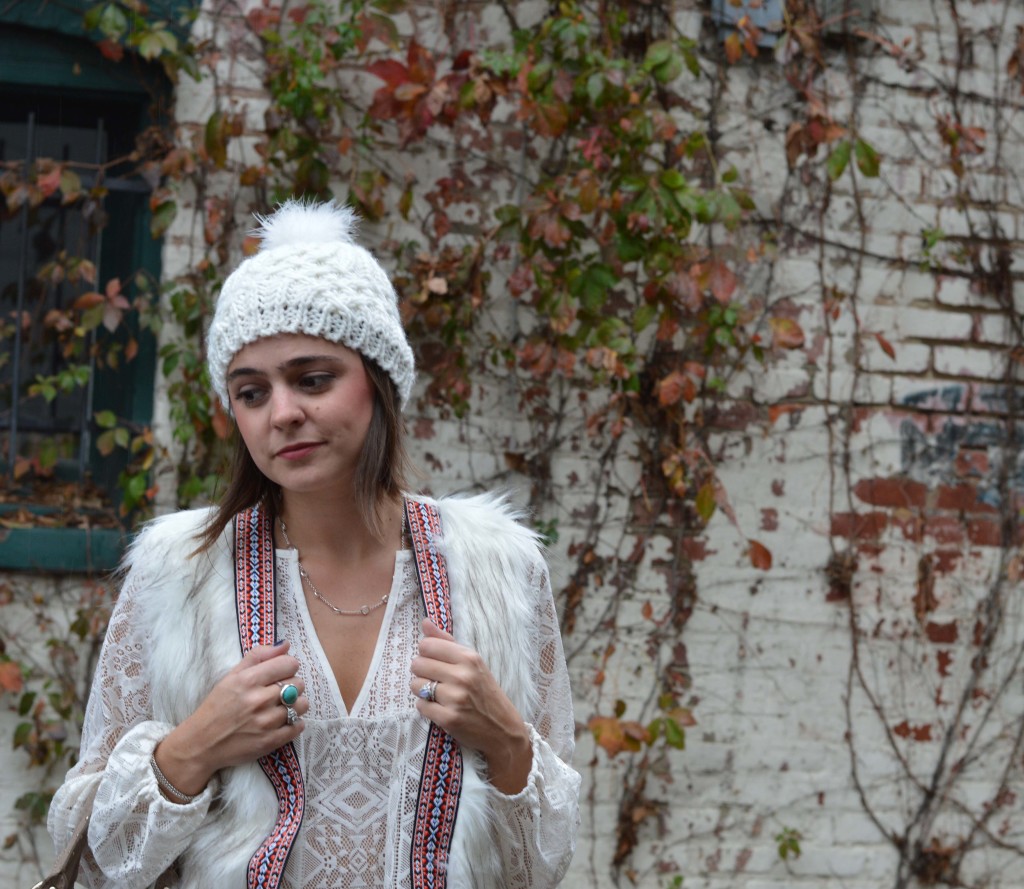 Textured Turtleneck
+
White/Gray Acid-Washed Jeans
+
Beanie
=
Blend in With the Gray Day, While Also Looking Cozy-Chic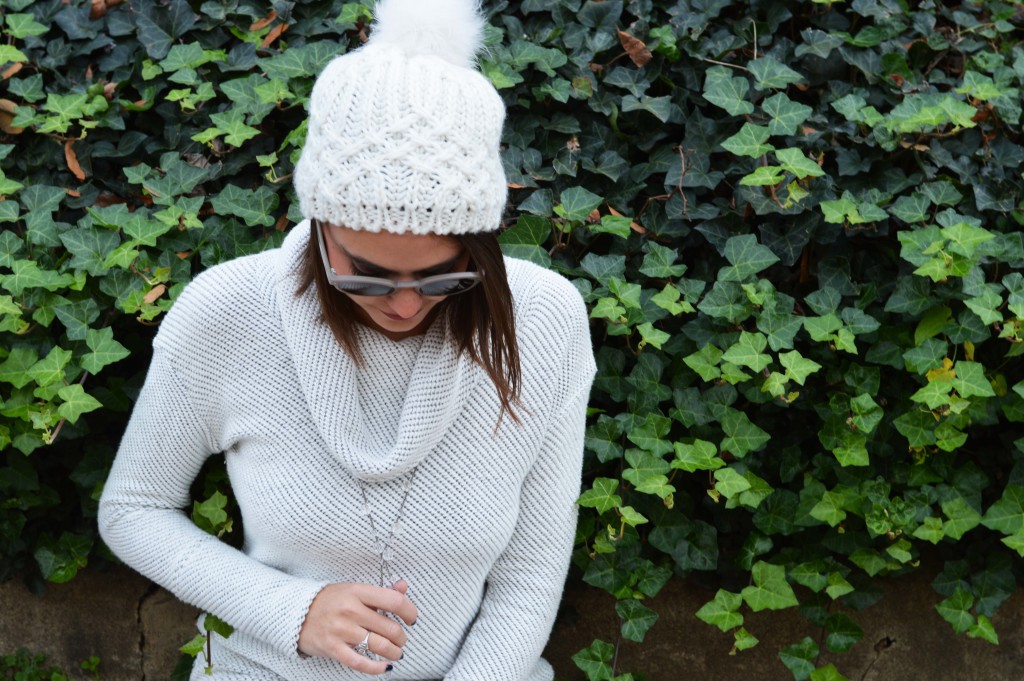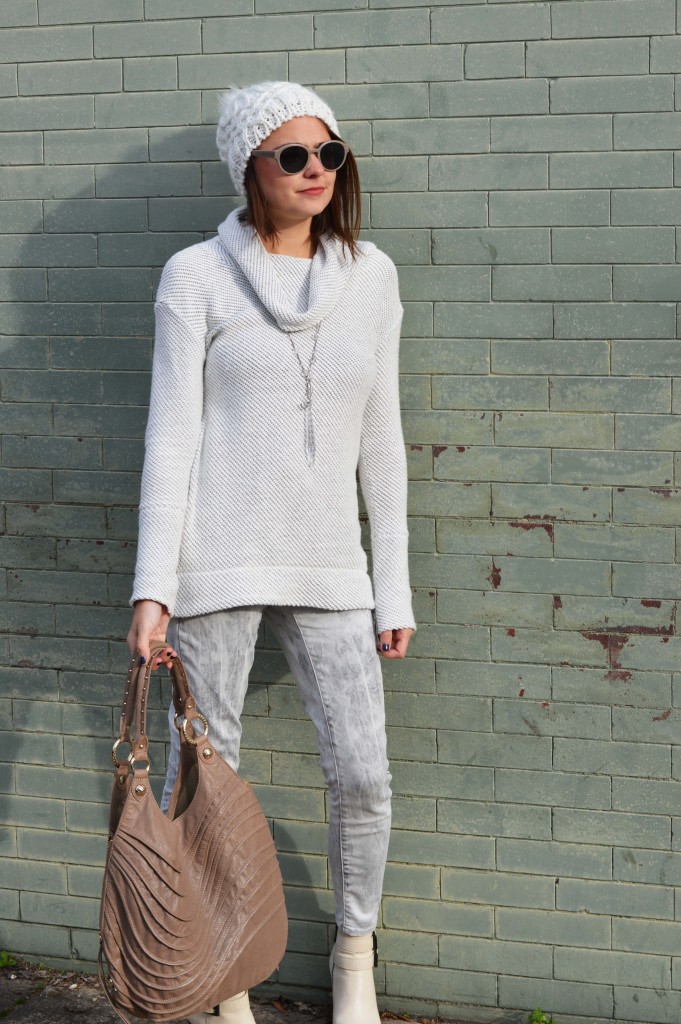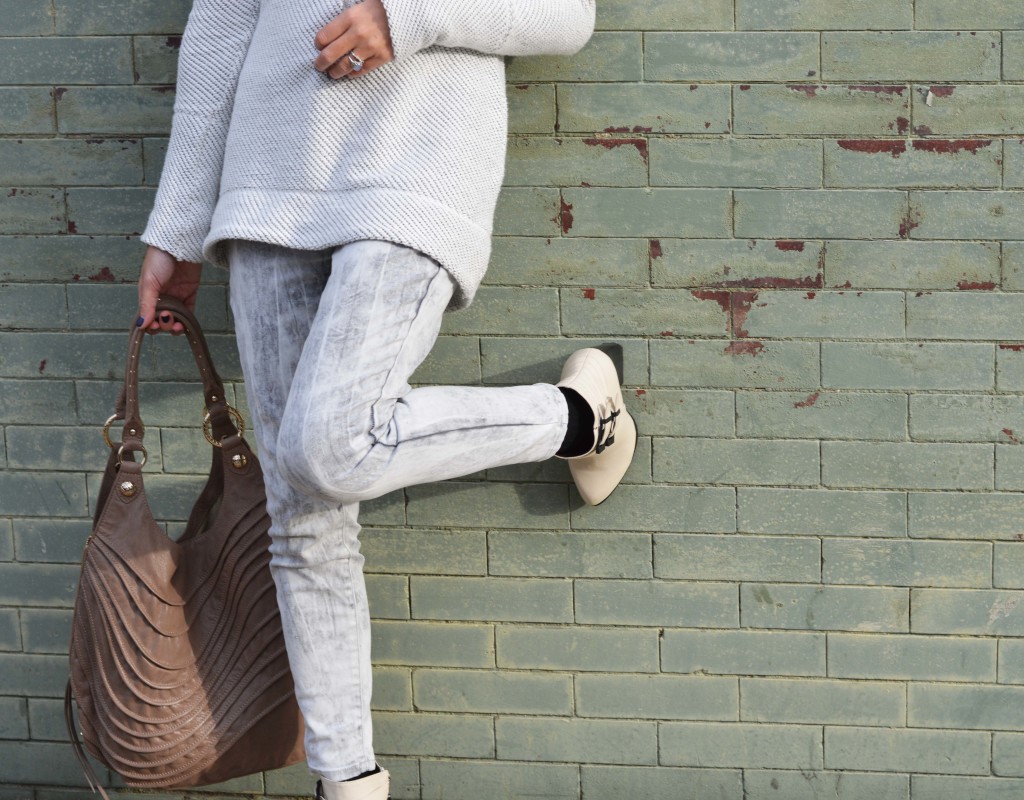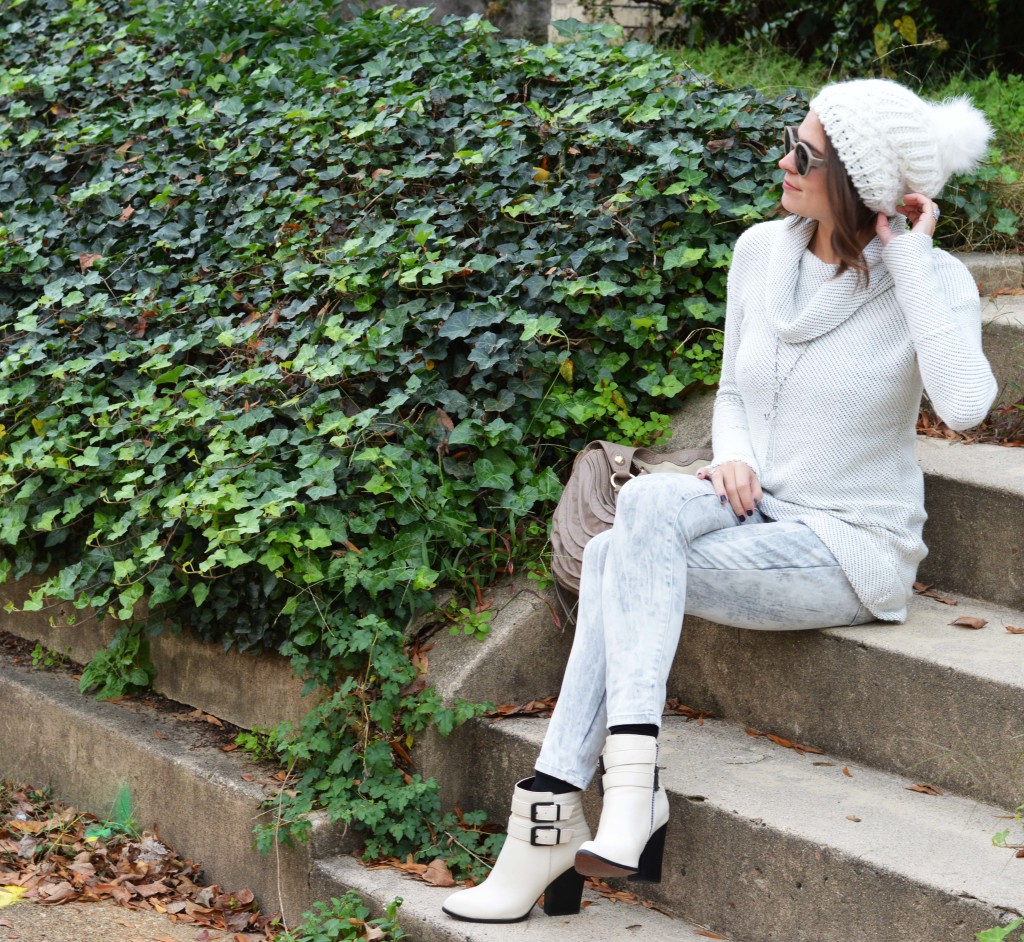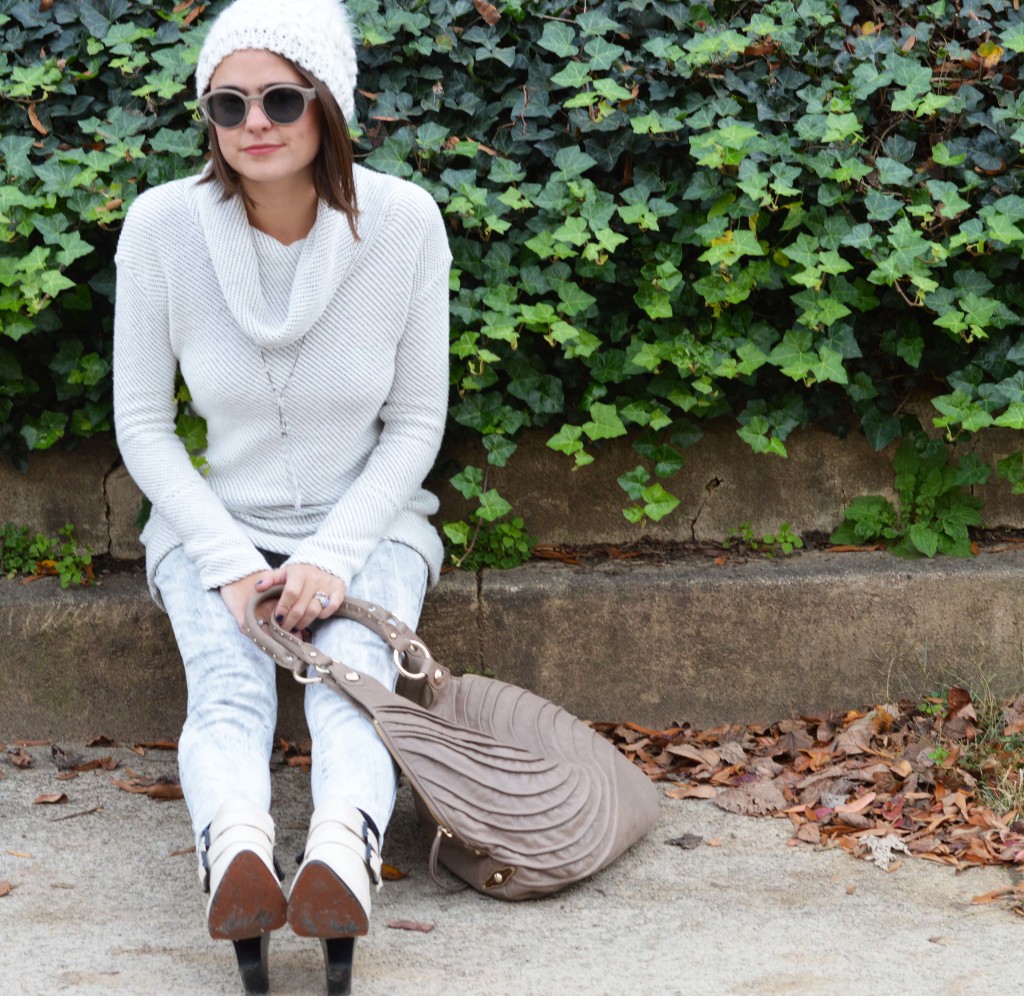 Fur Vest
+
Adam Lippes for Target Plaid
+
Statement Shoes
=
Black-and-White Fun Meets Sophisticated