*As seen on
The Crystal Press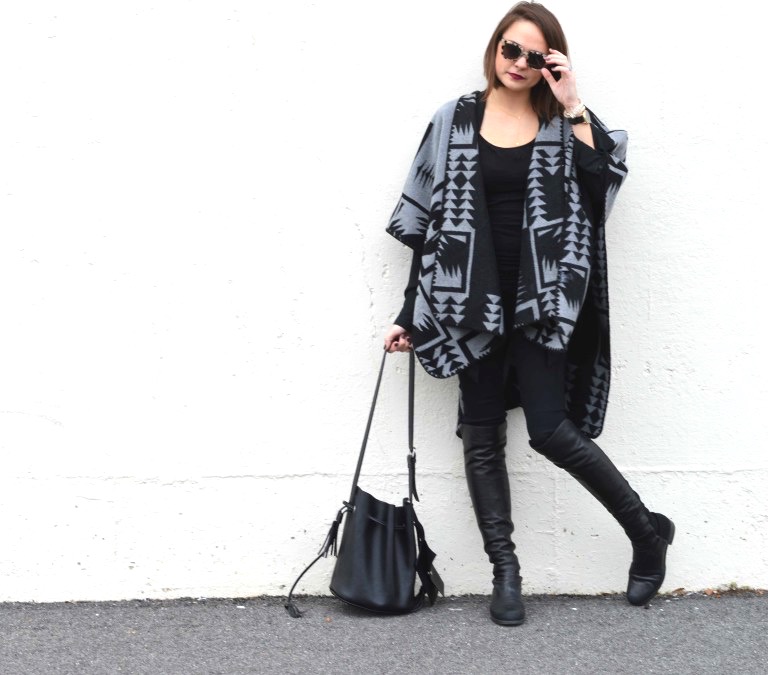 Ill just give it to you straight: this outfit showcases two absolutely necessary items in my wardrobe for surviving the frigid temperatures we have been experiencing in RVA this week. The Stuart Weitzman
5050 boots
have been a staple in my wardrobe for years now and they come in especially handy for practical as well as stylish reasons.  They keep my calves extra warm in the 20 degree cold and are also the perfect almost-over-the-knee flat boot to pair with basically any outfit! Mine are almost in need of replacing because they have been worn-to-the-core.
And now we come to this amazing
Poncho
, which was also a gift from Santa aka my extremely fashionably mom. (My other Christmas gifts displayed
here
.) The best thing about it is that it practically doubles as a blanket - a very fashionable blanket at that!
Moral of the story : we are fashionably freezing here in Richmond this week! How do you stay warm & still express your style during the winter?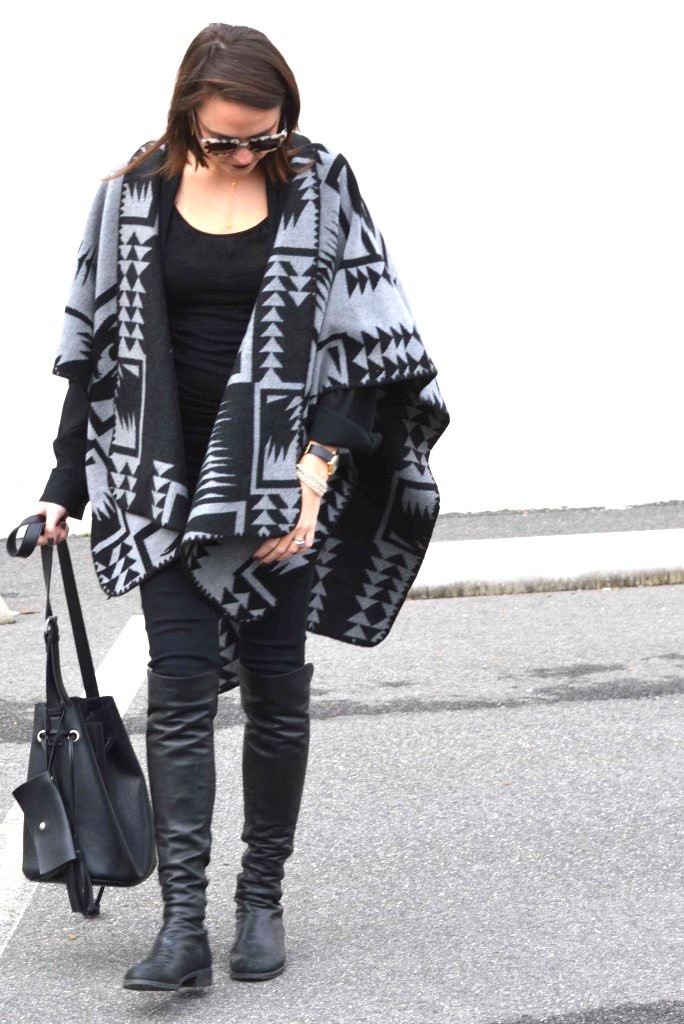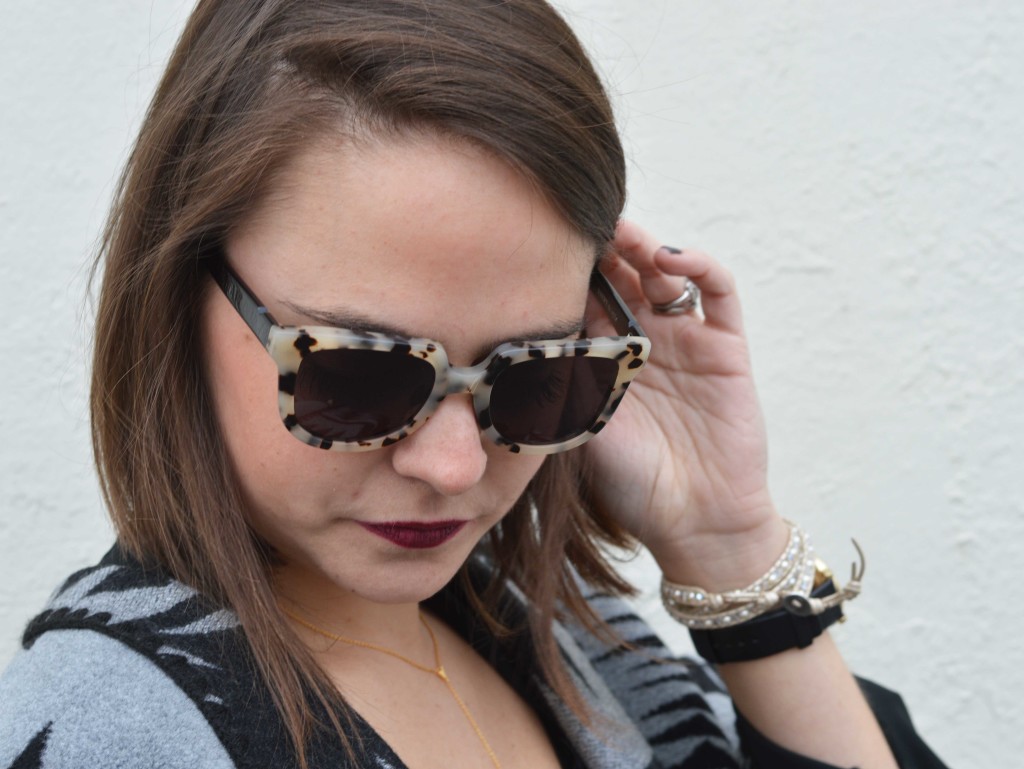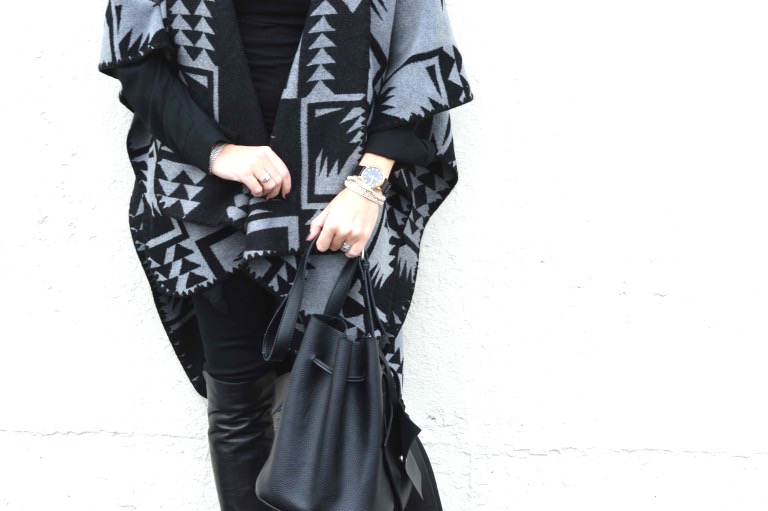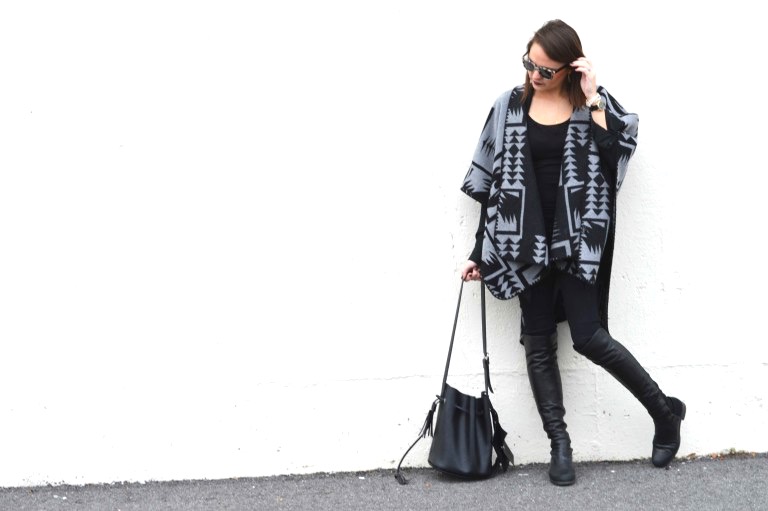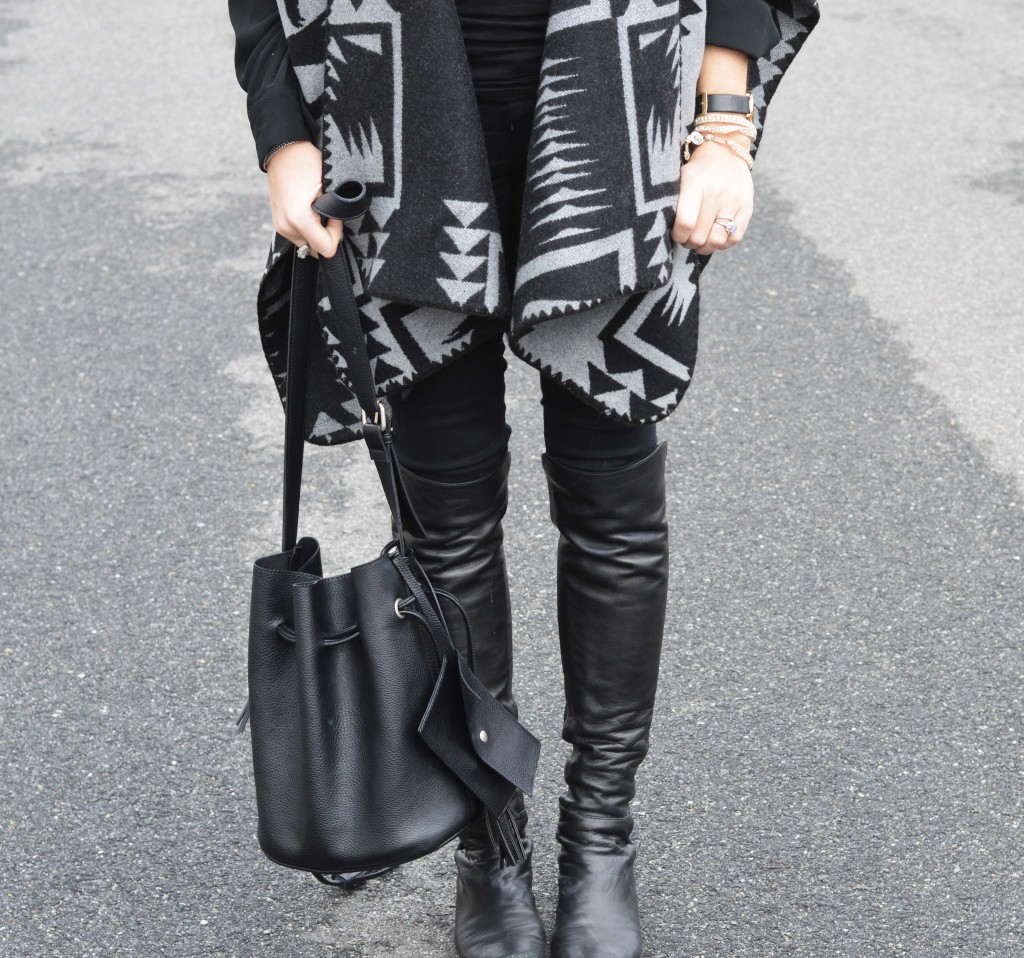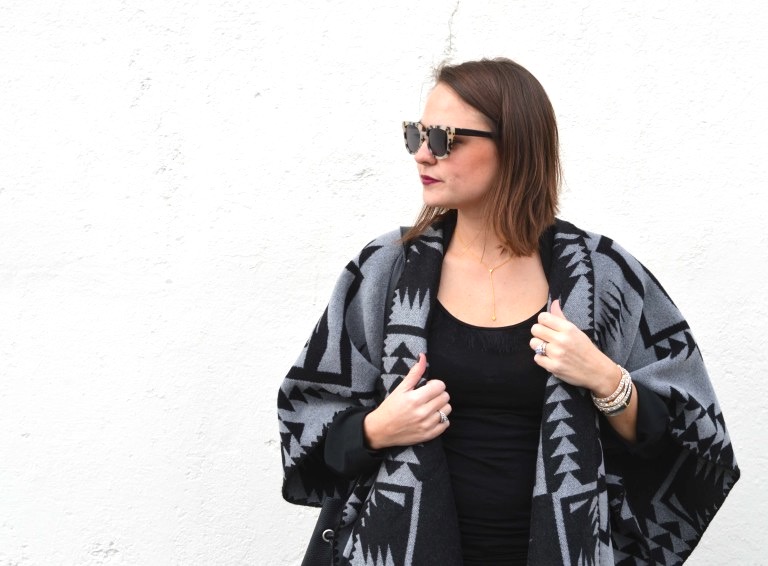 Geo Pattern Poncho,
Velvet
. 5050 Boot,
Stuart Weitzman
. Avedon Skinnies,
Citizen of Humanity
. Fringe Tank,
Helmut Lang
. Bucket Bag,
Silence & Noise.
  Lyons Sunnies,
Krewe du Optic
. Baker Watch,
Marc by Marc Jacobs.