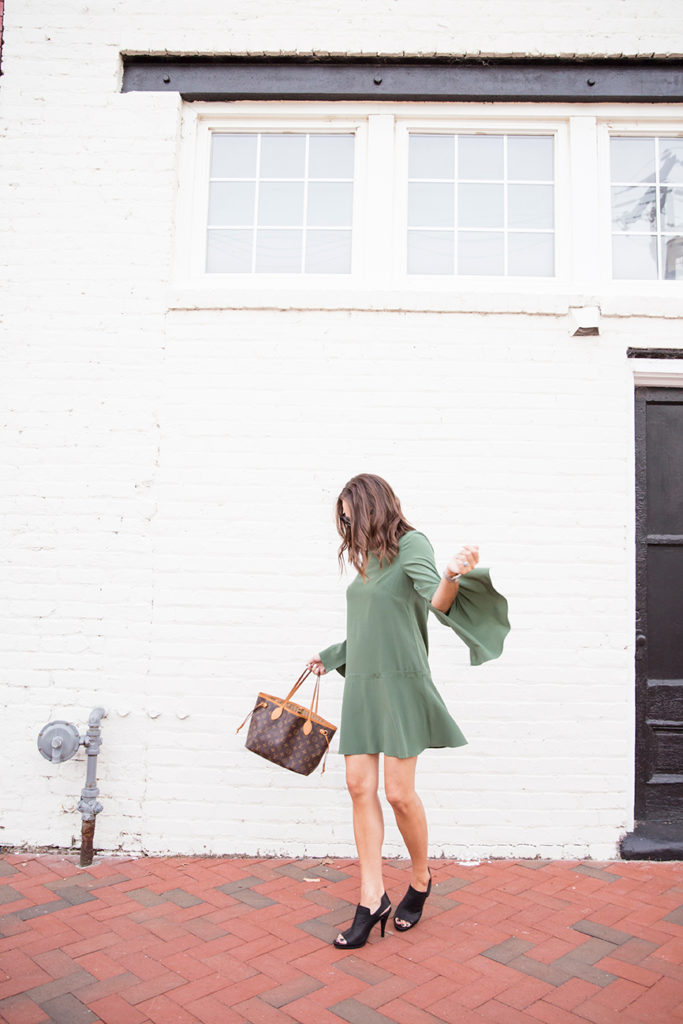 It's
no secret
that my motivation to become a blogger is rooted in my discovery of Tibi and designer, Amy Smilovic, 6 years ago. I have loved watching the evolution of the brand and I know that each and every season, there is going to be something new and interesting. I have pieces in my closet (a pair of Mary Janes, a Jumpsuit) that are among some of my first
Tibi
pieces and I don't think I will ever have the heart to throw them out, even when they are worn completely through. They help to serve as a constant reminder of where this whole adventure began and I've grown so accustomed to seeing them on a daily basis.
 Ok, get to the point Rebecca... 
This Tibi
flare sleeve dress
seriously spoke to me when we worked on our collaboration with
R
oan
and it is simply just so much fun.  From twirling around in the streets of Shockhoe Bottom, to a night on the town, this dress is worth the splurge this fall. Who knows, maybe you'll still be staring at it in your closet 6 years from now? Anyways - bell sleeves are super in right now - as Catherine so brilliantly showed us
last week
.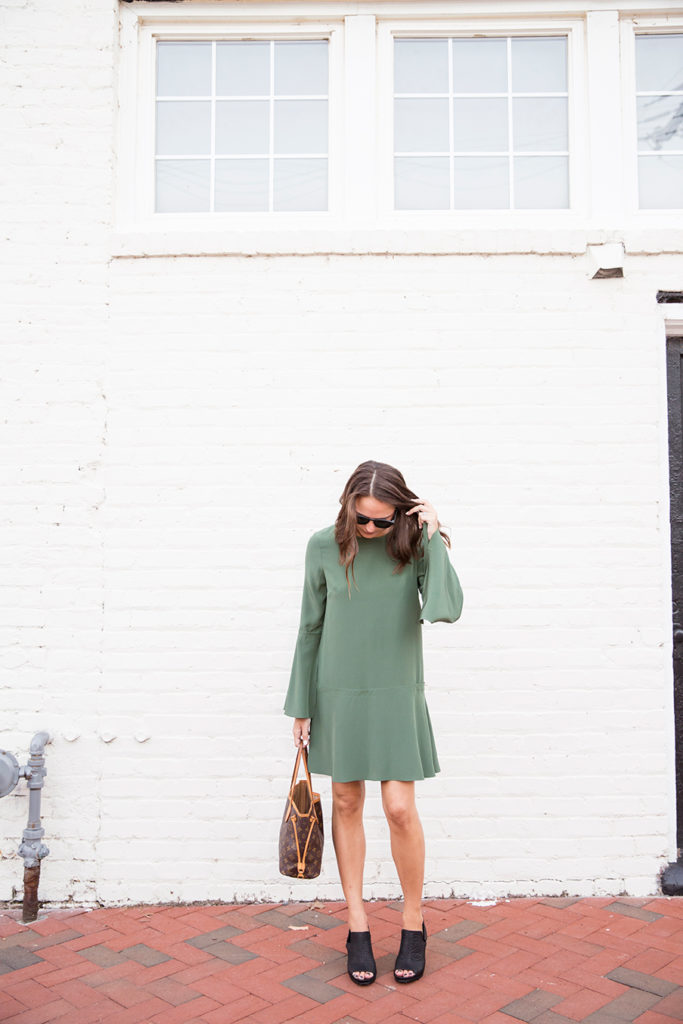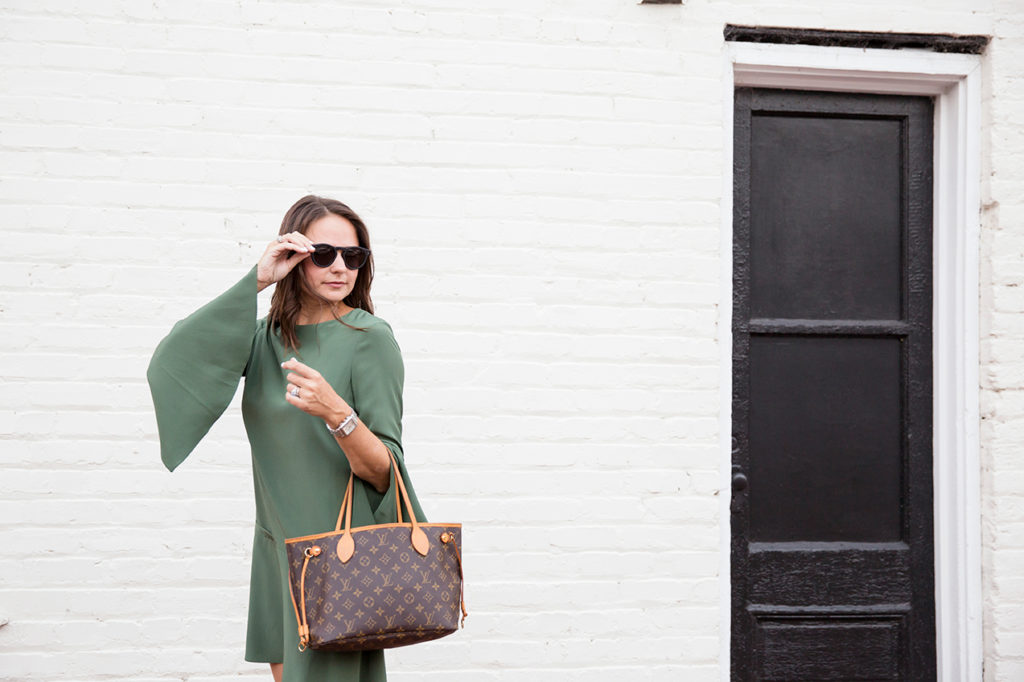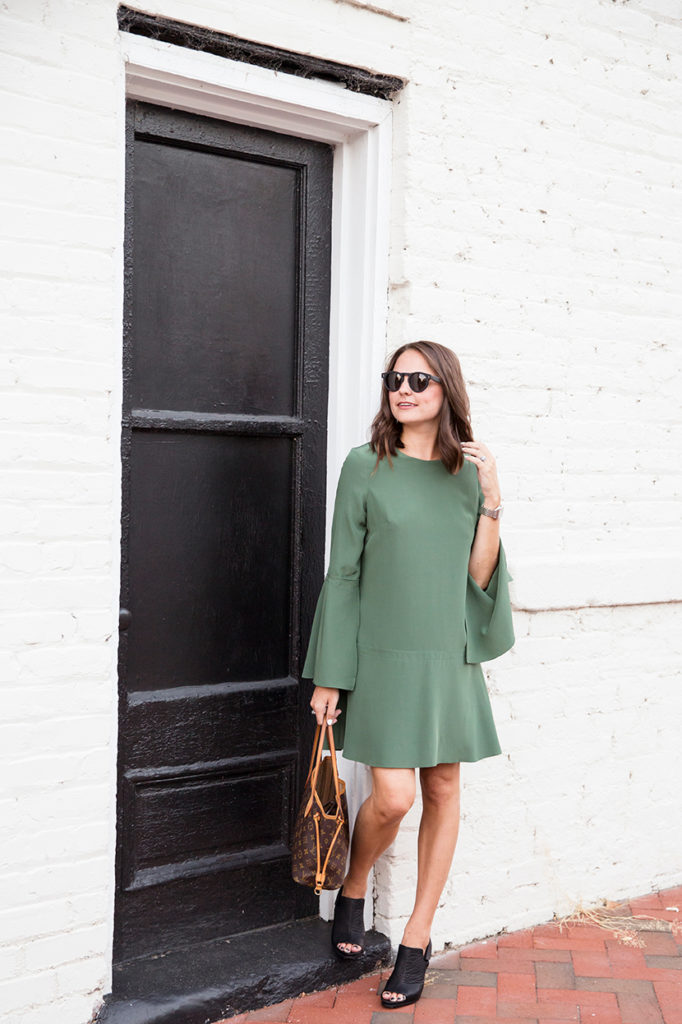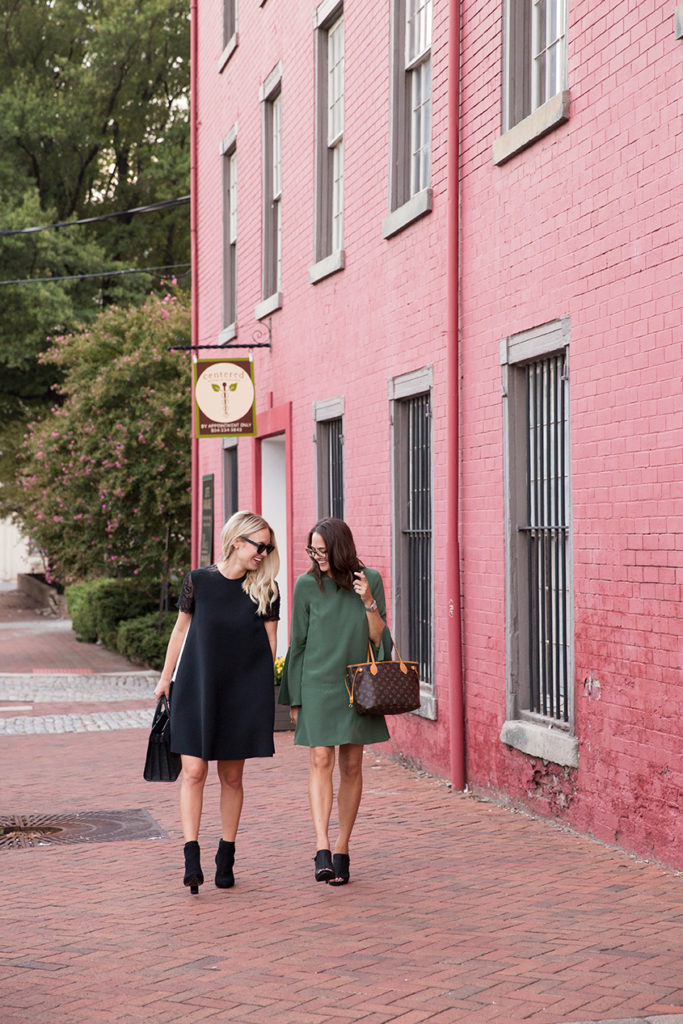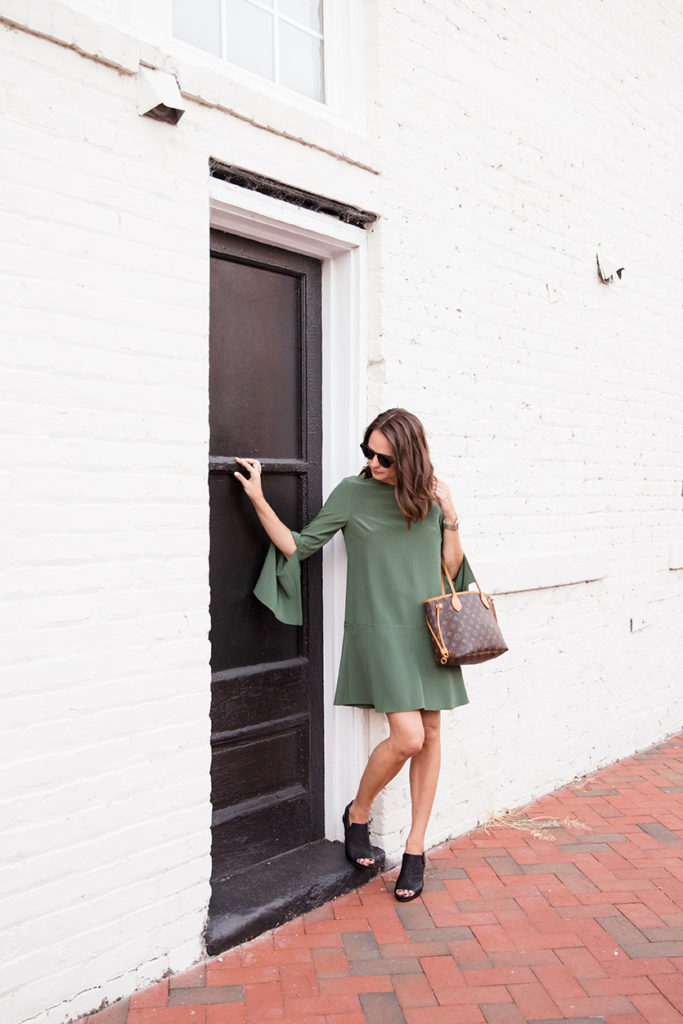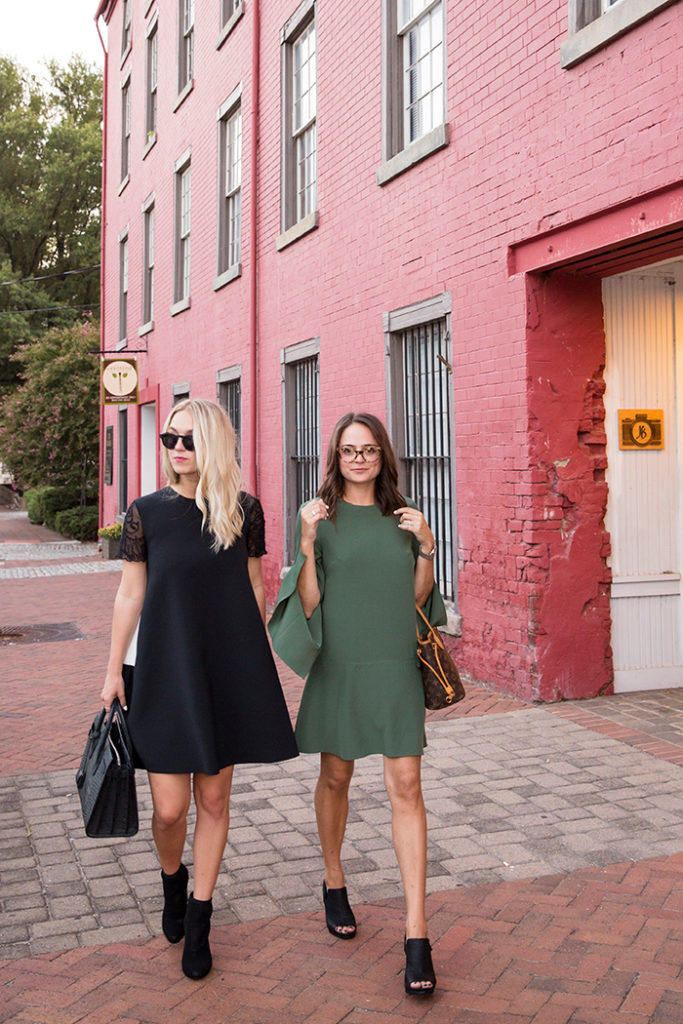 Heavy Bell Dress,
Tibi
. Shoes,
Pedro Garcia
. Watch,
Michele
. Sunnies,
Illesteva
. Glasses,
Prada
. Bag,
Louis Vuitton. 
Photos:
J&D Photo