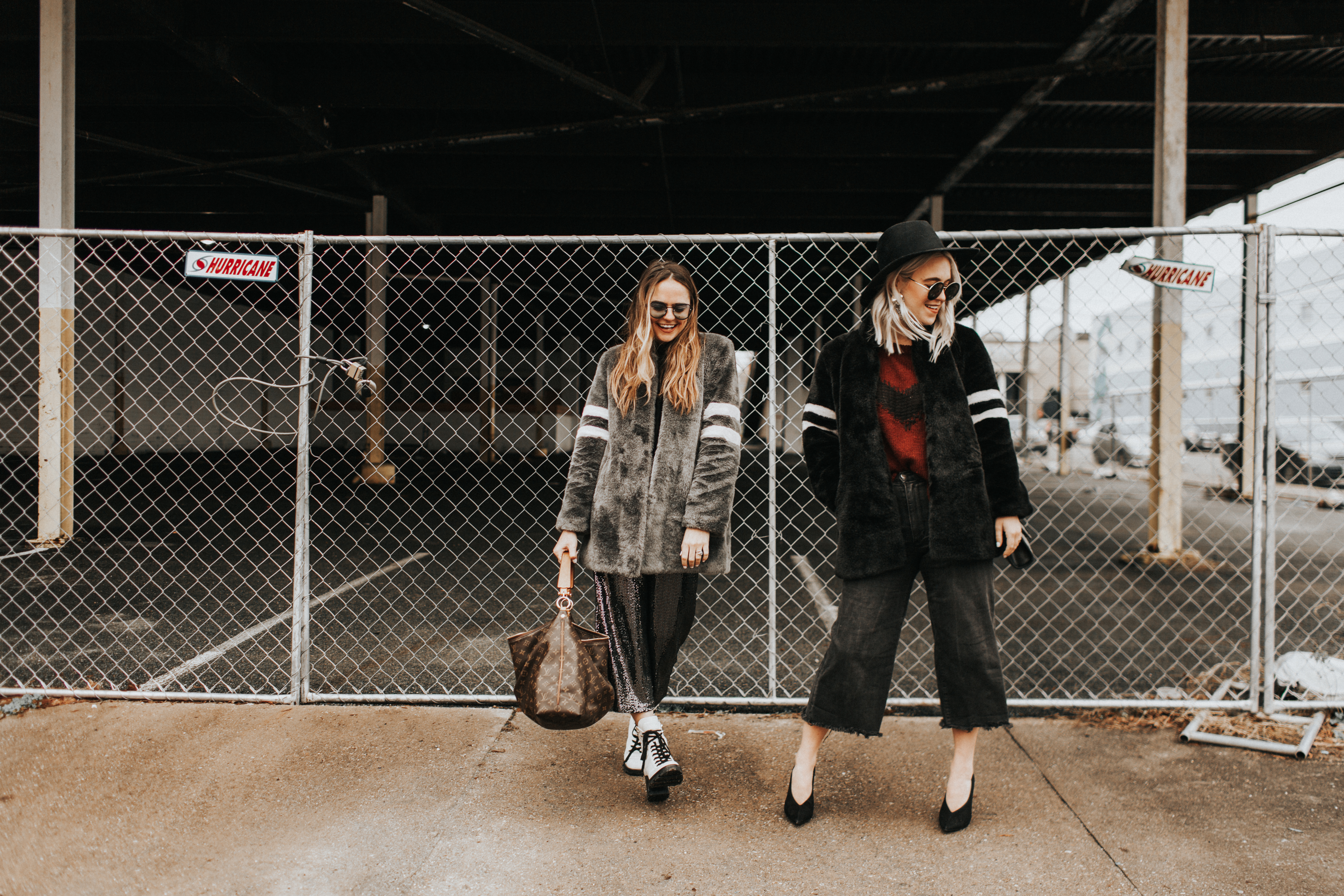 A few years ago, Tart Collections sent us these
fabulous faux fur coats
, and to this day they are something we get the most compliments on! It also started off our inclination towards twinning, which we have enjoyed on and off over the past few years. So when they reached out again this winter to collaborate, we jumped at the opportunity to spruce up our faux fur collection. We loveeee this
Zoey Coat
and have been wearing it basically non-stop since they landed on our door step.

It's no surprise that for this Sundayyyy jaunt in Scott's Addition, we both showed up wearing our favorite cropped pants + current favorite shoes. We tend to end up coordinating more often than not, without planning ahead. I guess you could say we are on the same frequency :) In any case, we'll choose faux fur over anything, any day during the chilly winter months! There's also something so very festive about them and we love how versatile this particular style is.
|
SHOP CATH'S LOOK

PS. Richmond friends, have you been to the new-ish Don't Look Back in Scott's Addition? We love the ode to the old Triple Pool Hall, and of course the margaritas!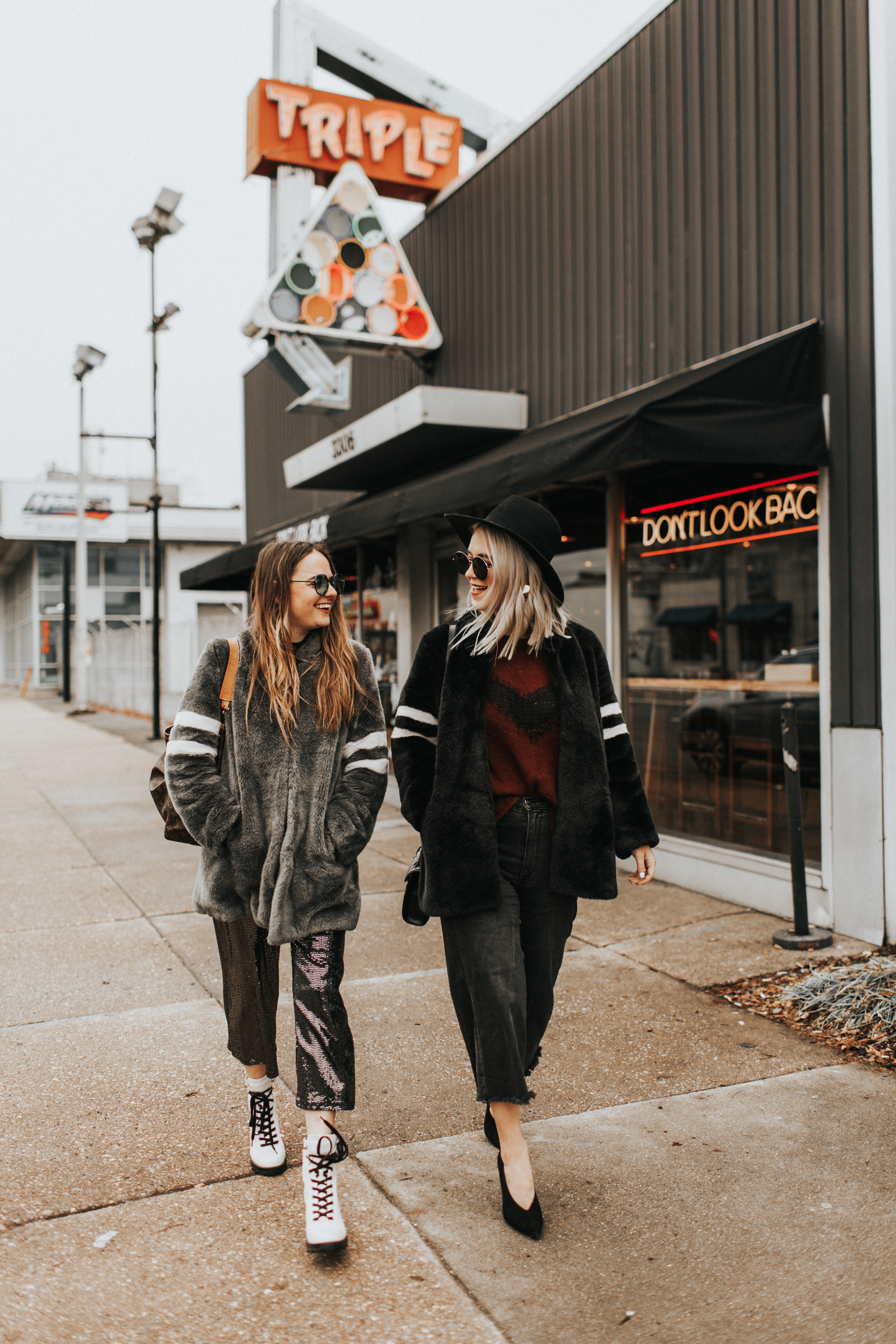 SHOP REB'S LOOK
[line]

[line]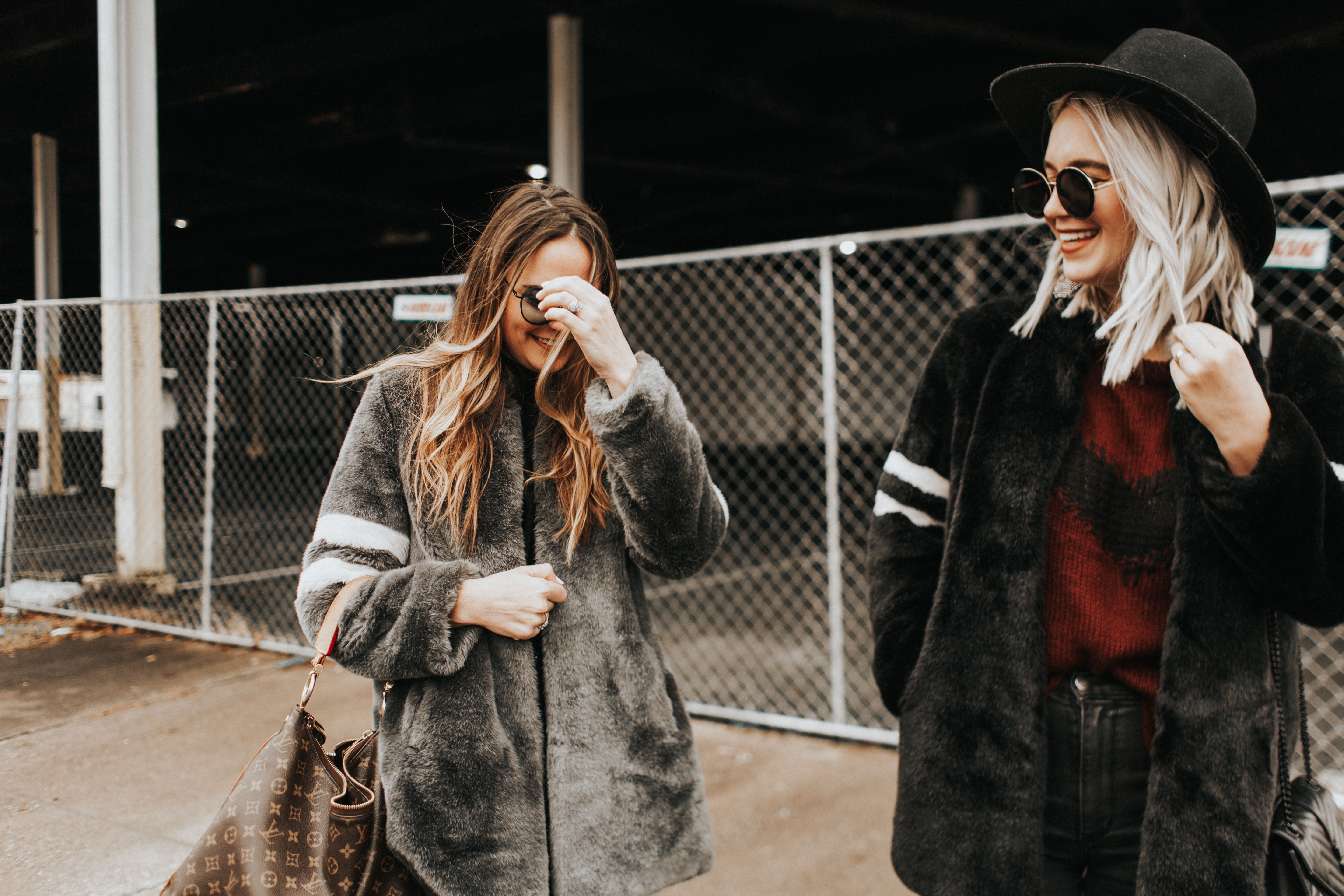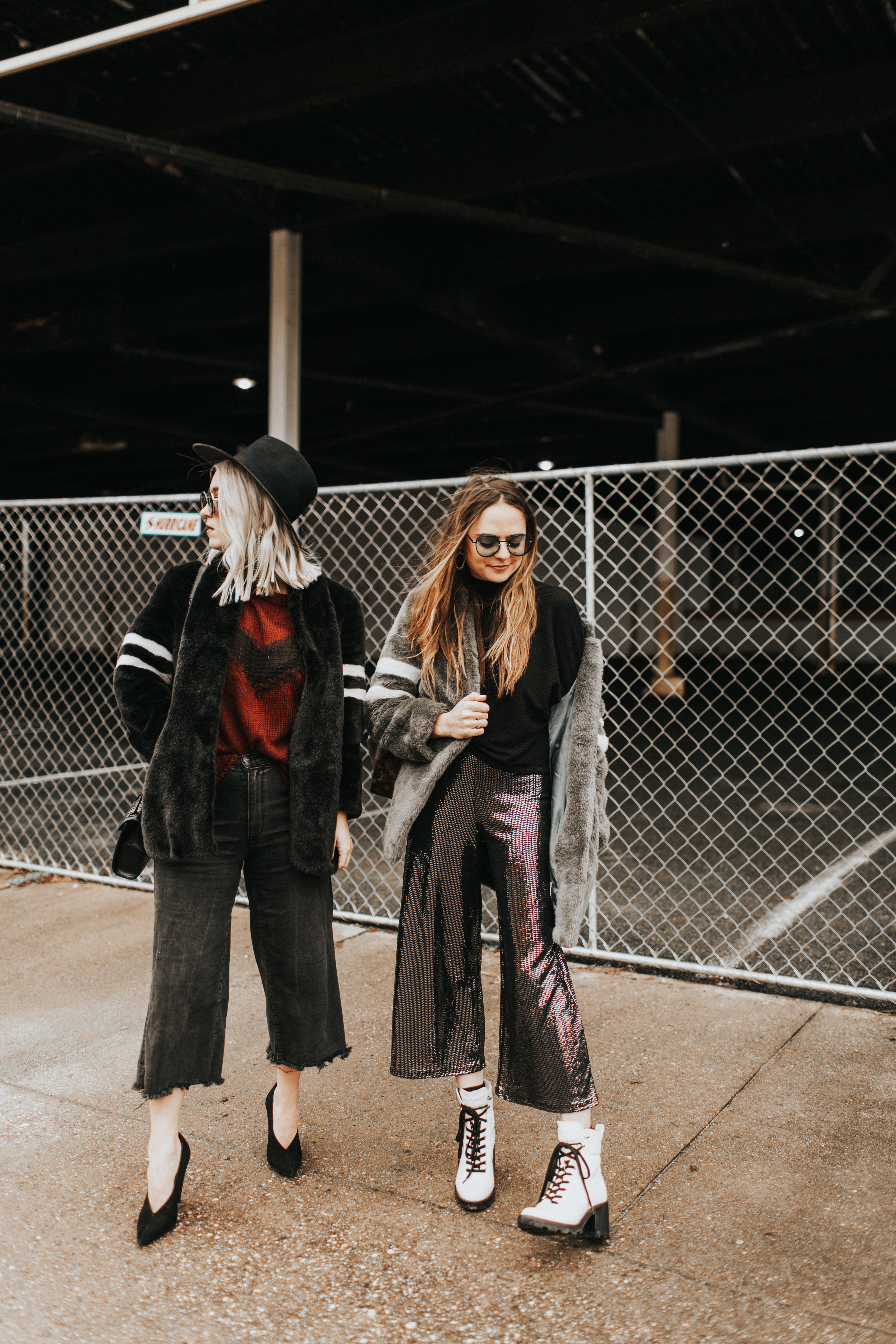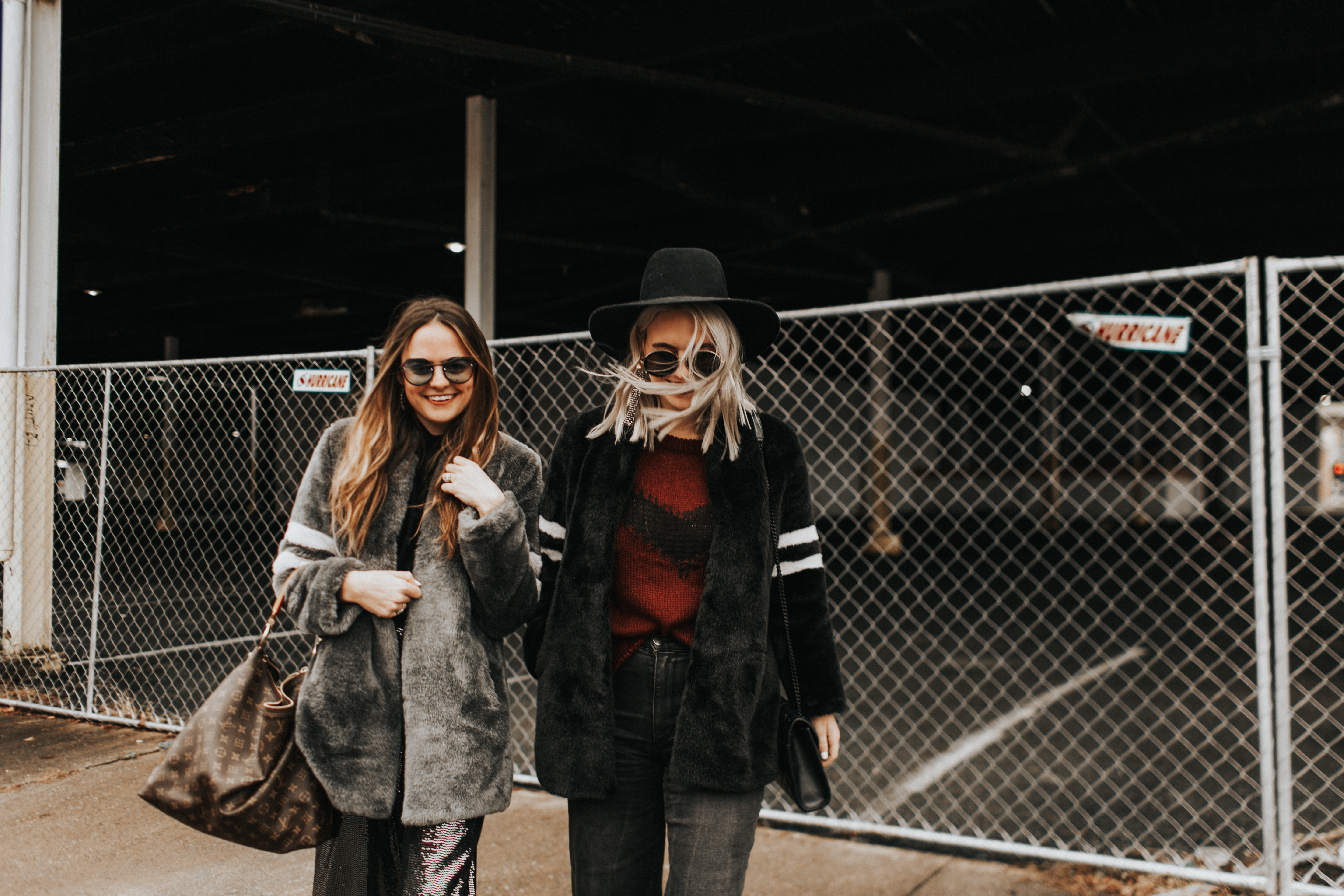 PPS. Thanks for the oh so fab shades,
Jeepers Peepers
! // PHOTOS:
Kaytee Lauren