One of the must see places in RVA is the Virginia Museum of Fine Arts and it's pink marble hall. Yes, there is a hall in the VMFA that is completely covered in beautiful pink marble. Check out this Nasty Gal Metamorphose dress I rocked in this infamous hall that is on sale right now for a runway look without the runway price. It is our go-to at The Crystal Press for all things wedding aka we've both worn it to multiple weddings & events.
Throw on a jewel toned headband to take this (or any) look to an oh so goddess level!
Posted while listening to "Happy" by Marina & the Diamonds.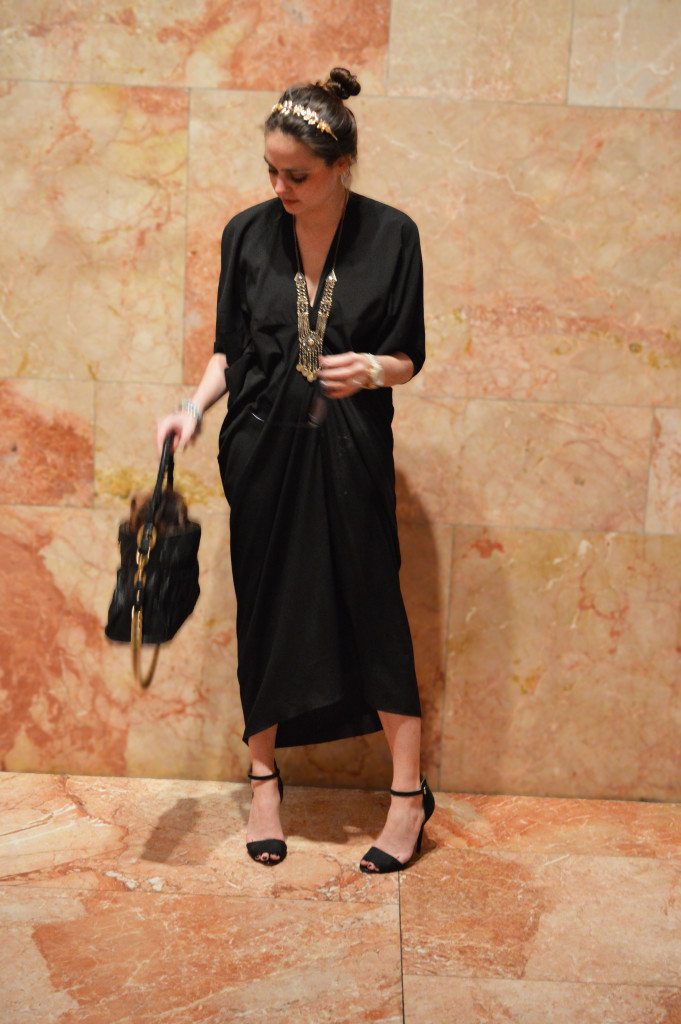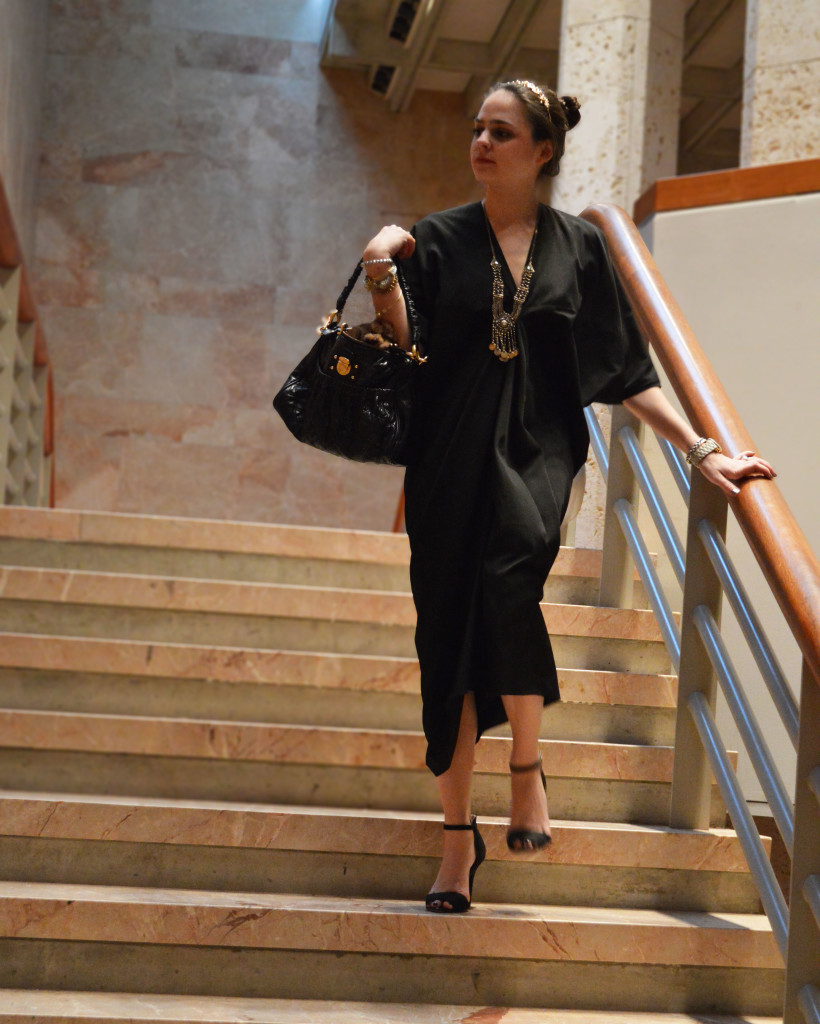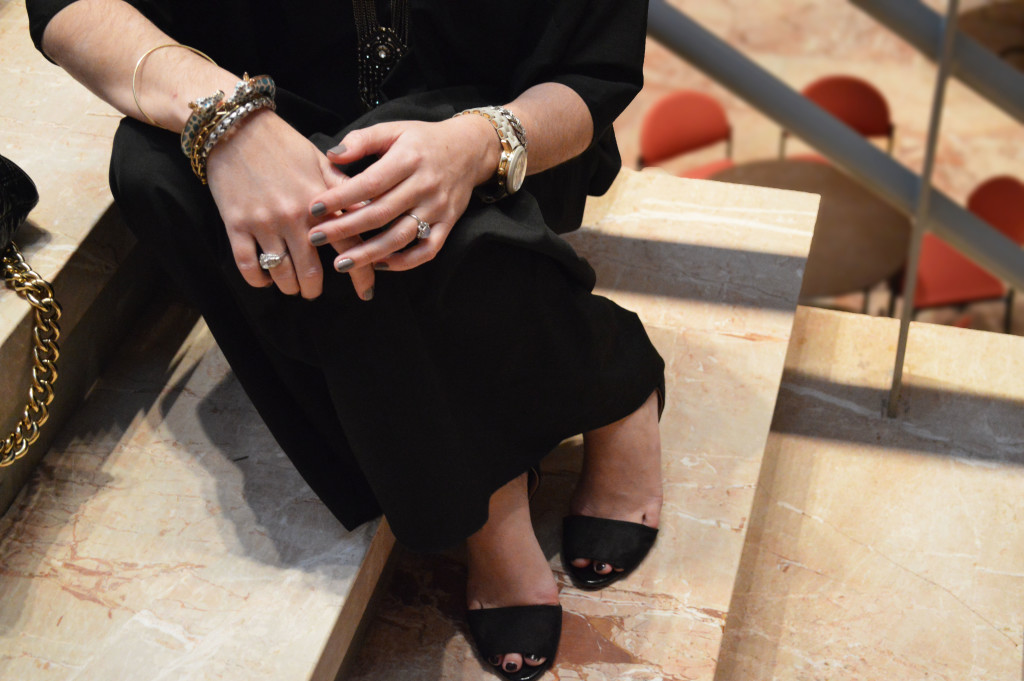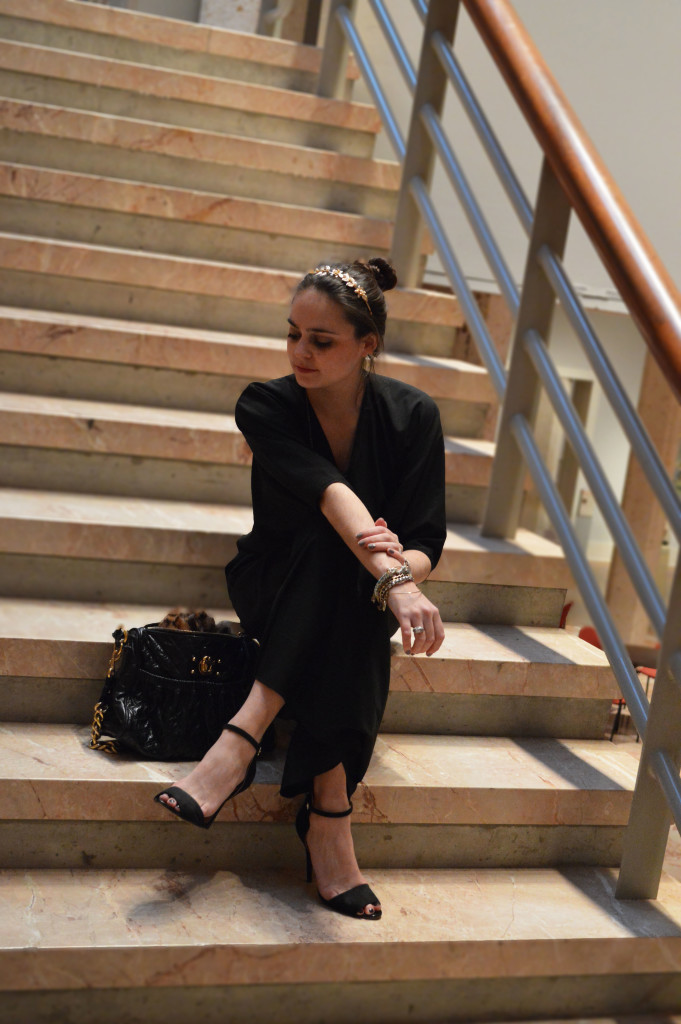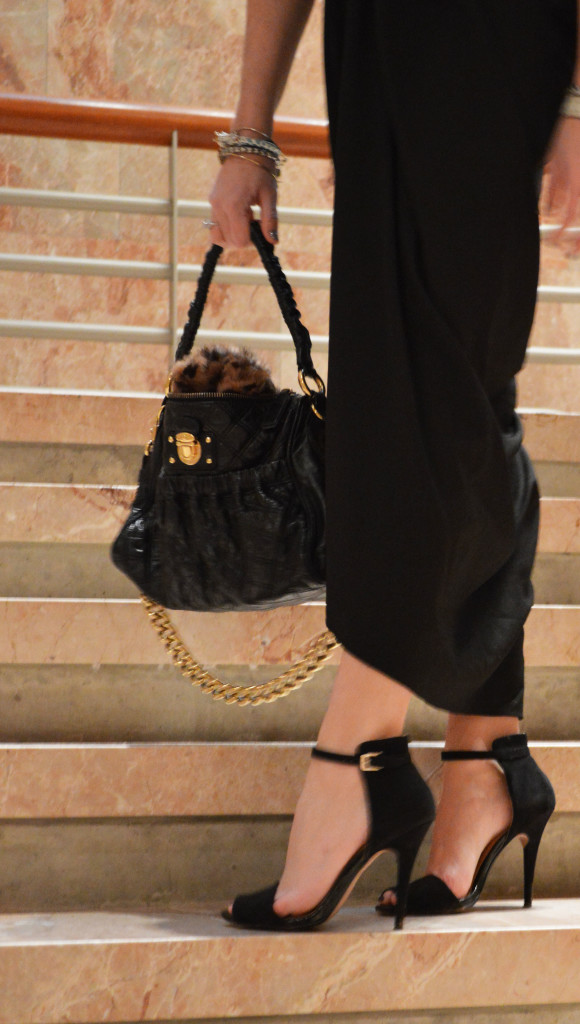 Metamorphose Dress: Nasty Gal, Open Toe Black Stiletto Heels: Zara (similar here), Marc Jacobs Quilted Stam Handbag (discontinued, similar here), Headband: Nasty Gal, (similar here), 'Runway' Watch: Michael Kors ,