*As seen on The Crystal Press*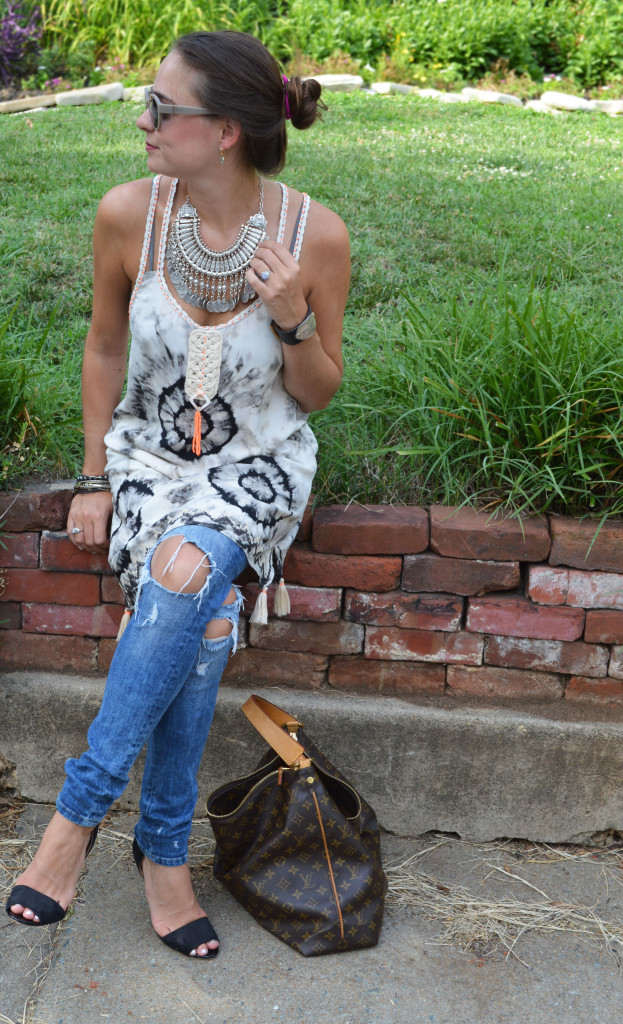 In Cath's last post on The Crystal Press she introduced you to Lola Pepper Boutique in Richmond and accurately described how perfect this shop was for us. And by perfect I don't just mean the clothes, the leather cuffs and the handmade necklaces but just the whole *vibe* of the shop that Jillian has created. Like Cath said, because of how perfectly she has curated the goods, you won't walk out empty-handed. As a matter of fact, I scooped a piece to wear on my wedding day.
When Jillian first showed me this Skemo piece, I knew it was love at first sight. It is totally designed to be a dress but as we've seen in my past outfits, I like to try to pull off the dress-over-jeans style and this edgy-boho number was right up my alley.
blogged while groovin' to My Type – Saint Motel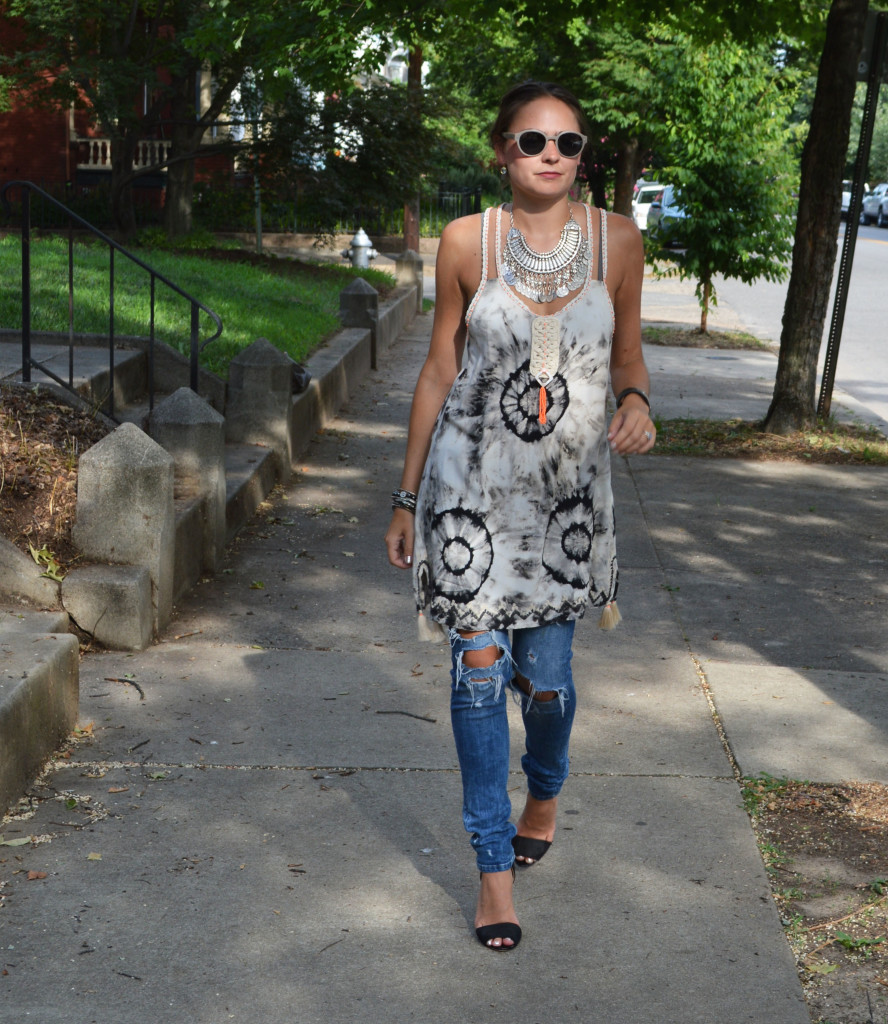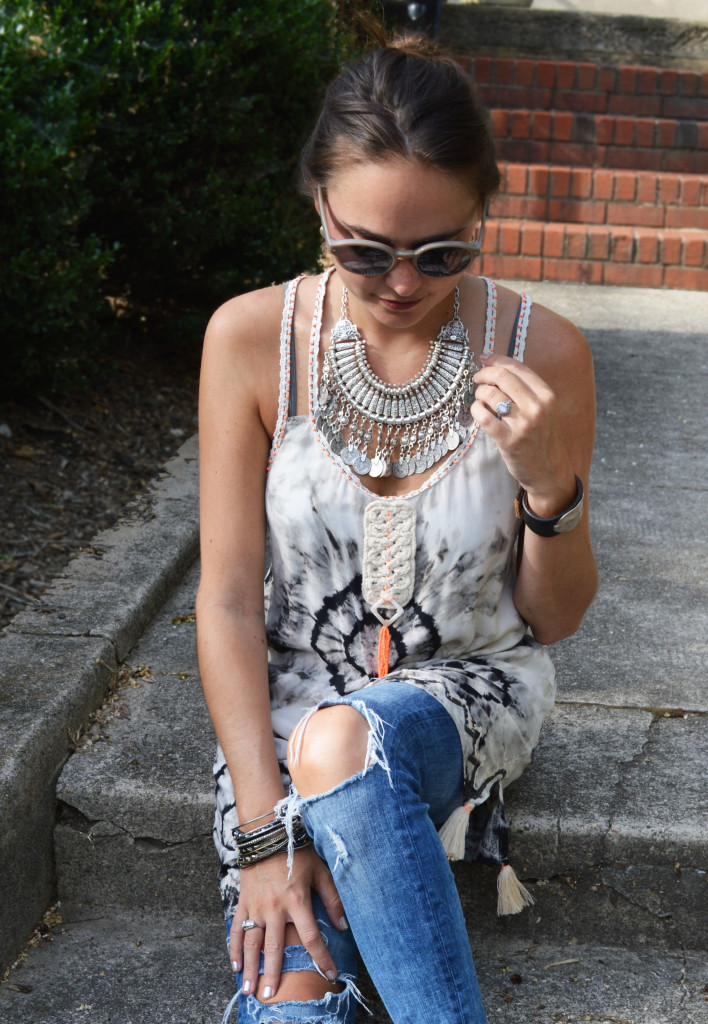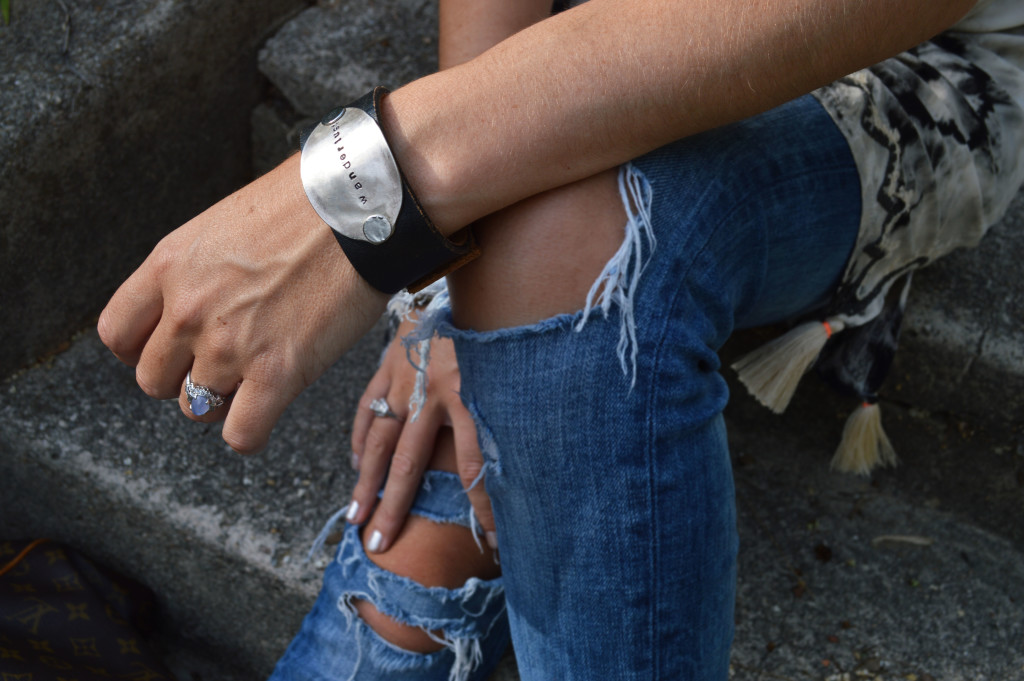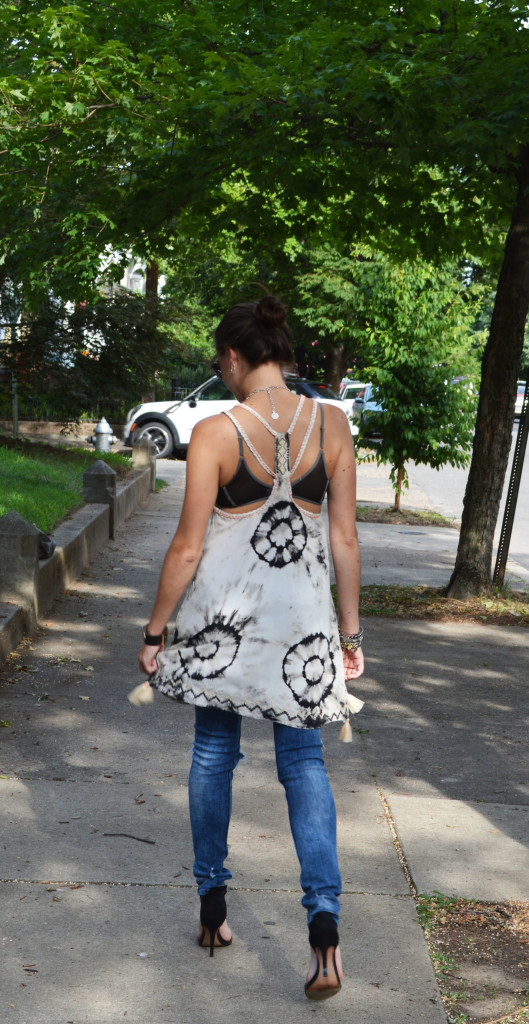 Jelly Aqua Dream Dress, Skemo. Ripped Denim, Zara. (similar here). Heels, Zara. Leather Cuff, Dove Cote Brocante (available at Lola Pepper!) Stevie Bib Necklace, on LolaPepper