*As seen on The Crystal Press*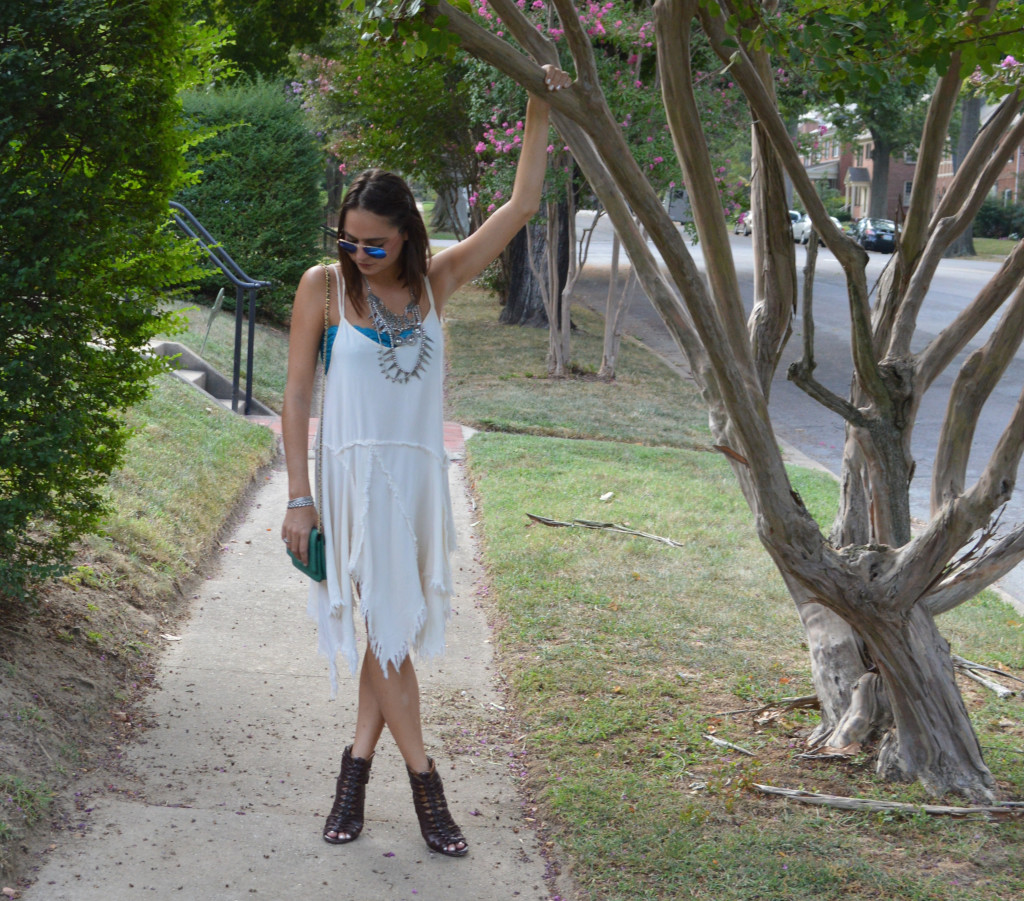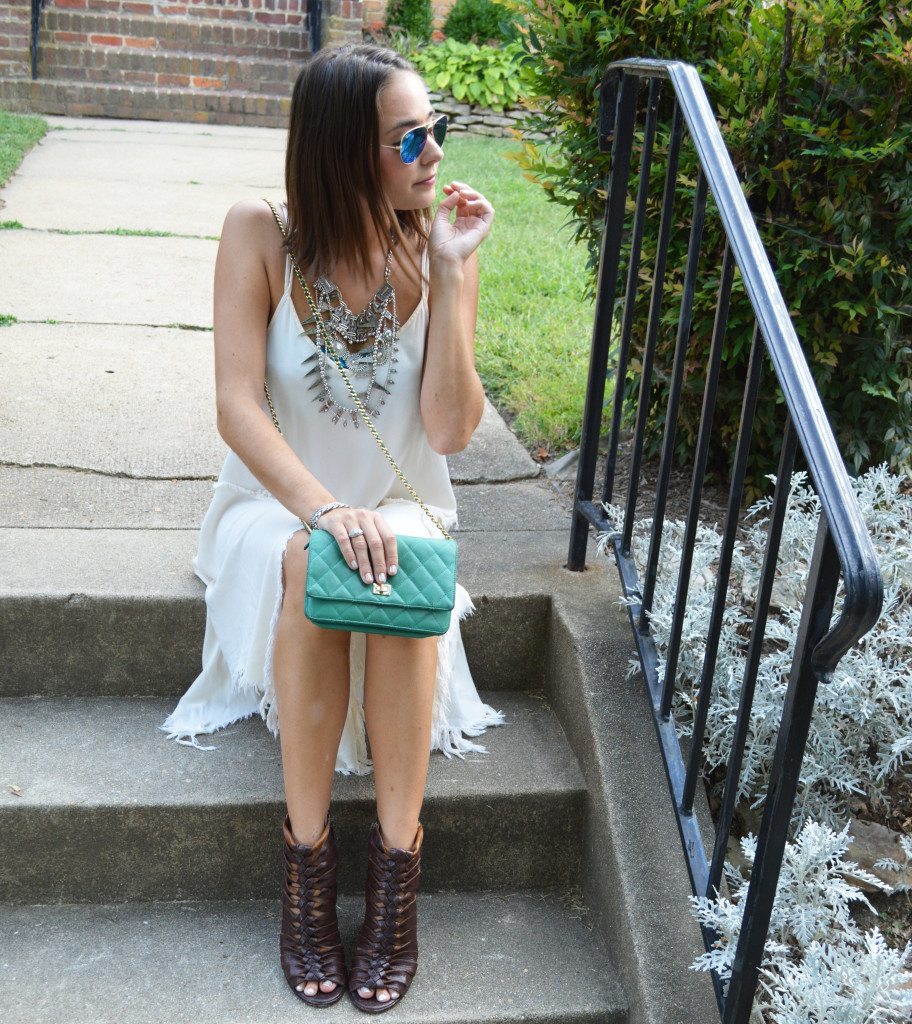 I wholeheartedly agree with Catherine when she said in her last post that she is a true summer girl. Fall is right around the corner, as everyone keeps reminding us, but it is still humid humid humid here in Richmond so my favorite summer dress (slip) and Frye braided sandals are still in play. This slip is one of the most versatile pieces that I own and it has traveled with me from Charleston to Jamaica to Florida and back this summer and even came with me to NYFW. It comes in 12 (!!) colors.. so what are you waiting for!?
Stay tuned for more fun from NYFW! Make sure to follow us on instagram to keep up with our adventures.
(also seen here: Free People Lace Bandeau, Ray-Ban Aviators, Chanel Wallet on a Chain, Forever 21 necklace)