*As seen on The Crystal Press.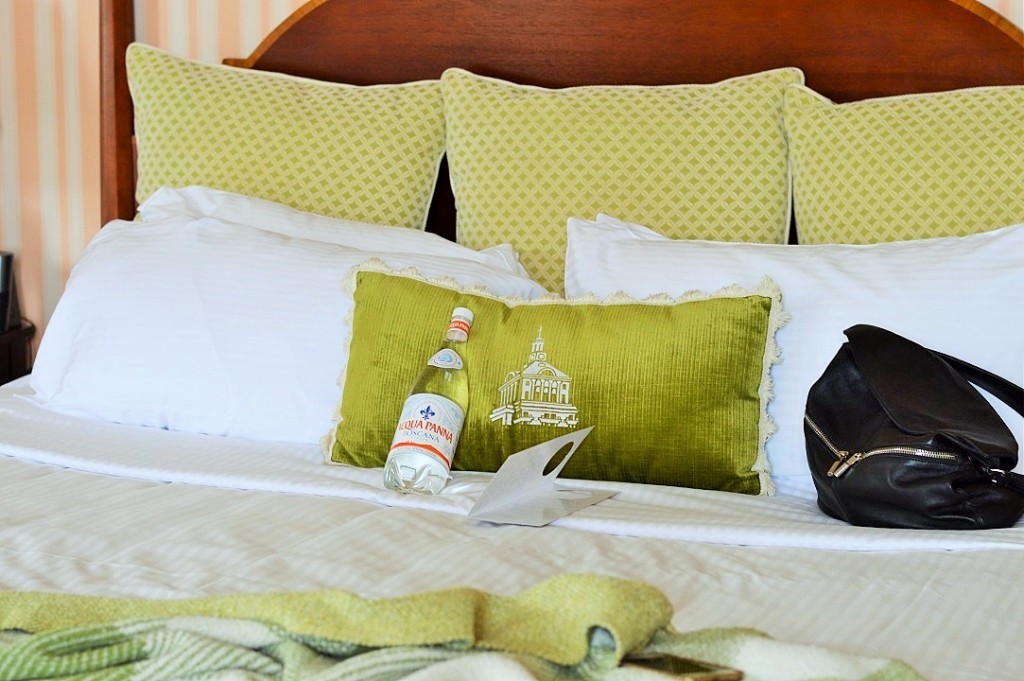 We've said it a few times already this Christmas season, and are going to reiterate the "treat yourself" mantra with this pre-Christmas getaway to the Homestead. This is one of our very favorite places, considering its where I got married this summer. There's just something about Hot Springs, VA and the Virginia Mountains that are always so welcoming. It was my first time here during the holidays and it was a truly magical stay. From the gigantic tree in the Great Hall to the Gingerbread replica of the resort, everything was was just so Christmassy despite the 60 degree weather.
Here's a little photo diary of my stay this time – complete with Holiday decor, the beauty of the resort and our fantastic corner room with a view 🙂 We definitely recommend adding our favorite little mountain retreat to your holiday agenda next year! Its never to early to start planning.