*As seen on The Crystal Press.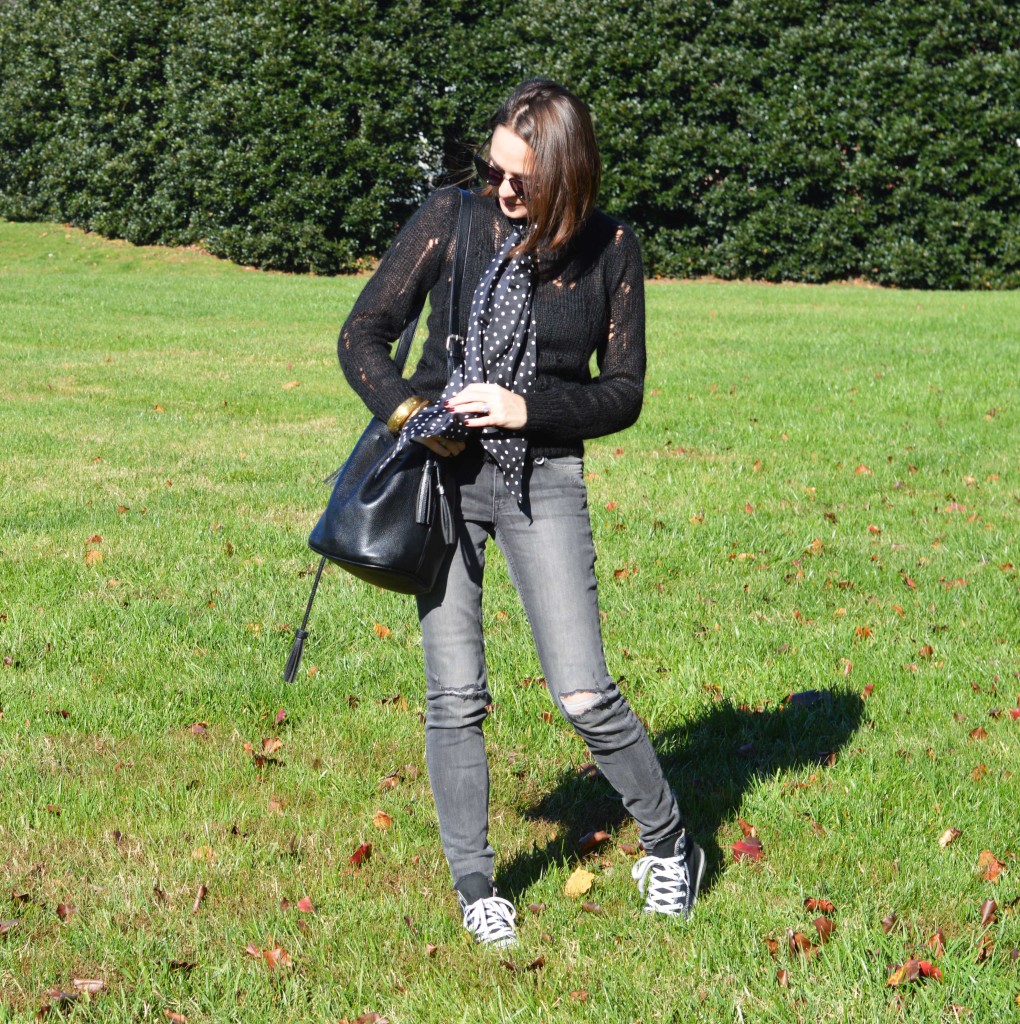 This weekend it has been 70 degrees here in the Old Dominion and don't get me wrong, it's been beautiful. However, I have desperately been trying to make sweater weather happen because of this Carine Roitfeld x UNIQLO Mohair Sweater. I immediately bought it when the collaboration launched and have been waiting anxiously to wear it but the weather just will not cooperate! You would have thought that by DECEMBER I would have been able to get a decent amount of wear in, but not this year. I may have been a little toasty wearing this, but you can't blame a girl for trying! Head over to UNIQLO to check out the other pieces in the Carine Roitfeld collection – almost everything is on sale!! Did I mention this sweater is only $30 now!?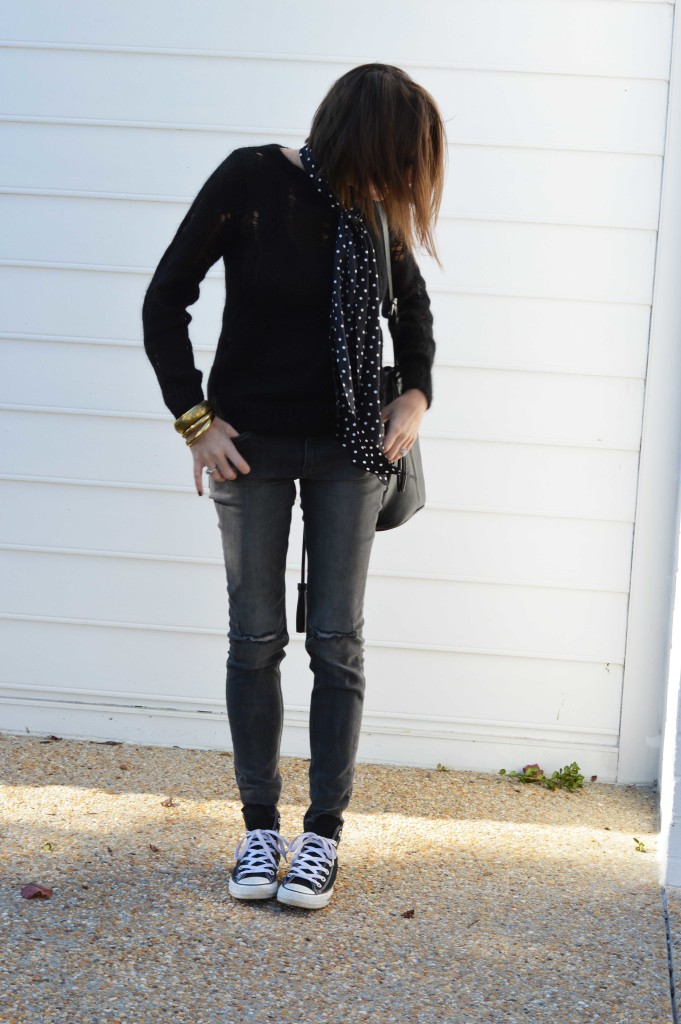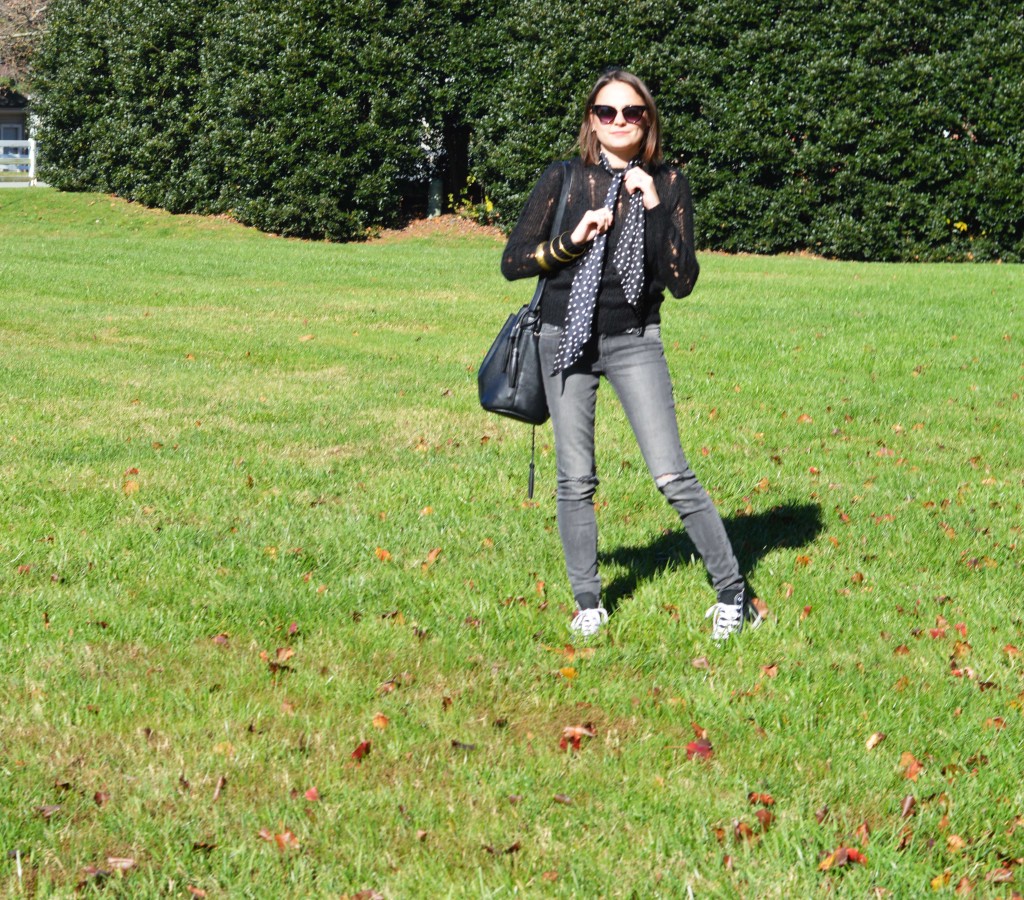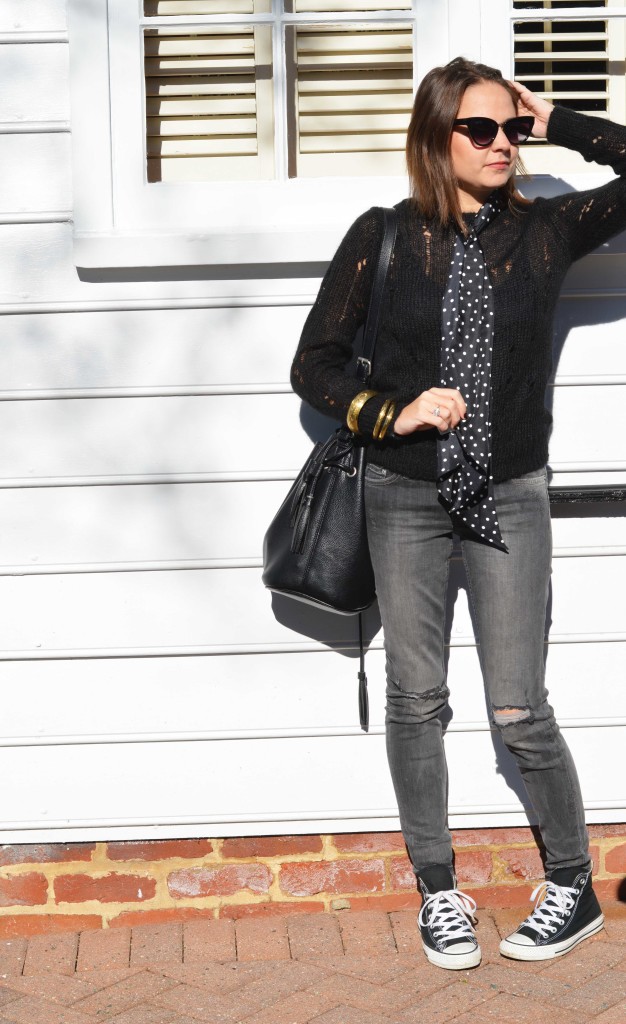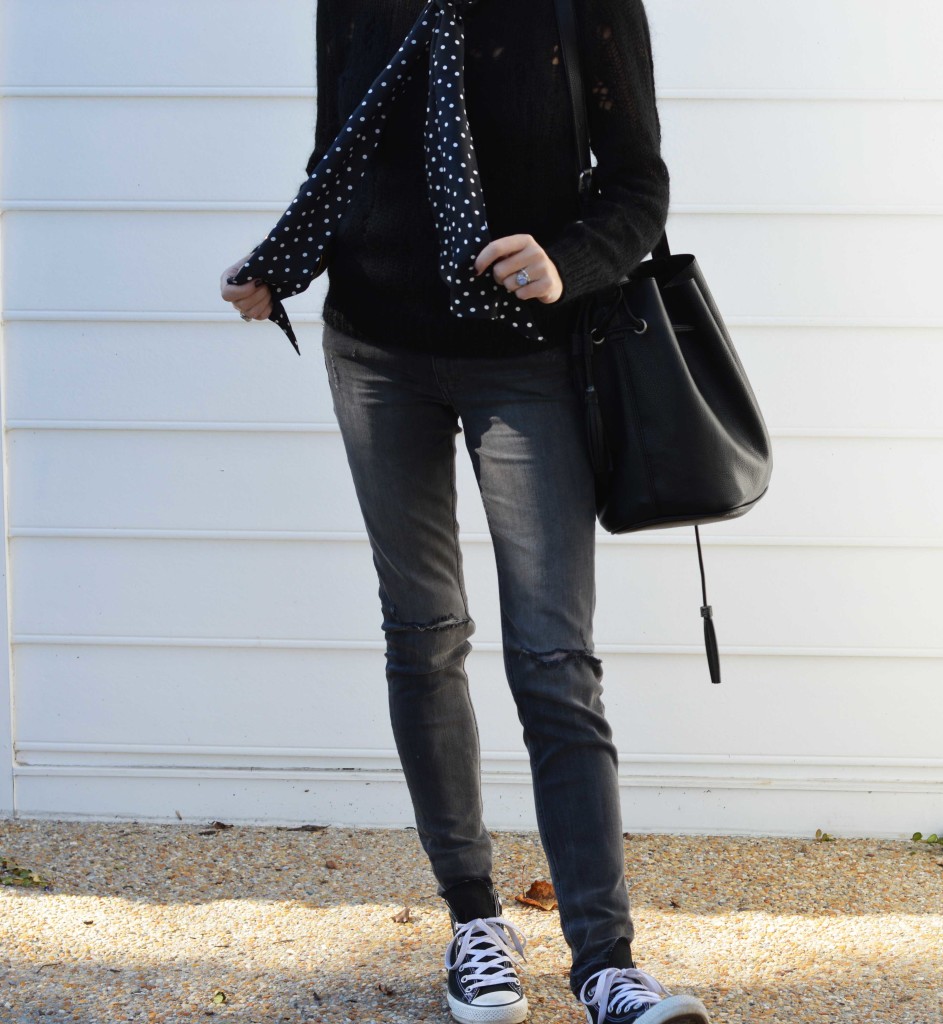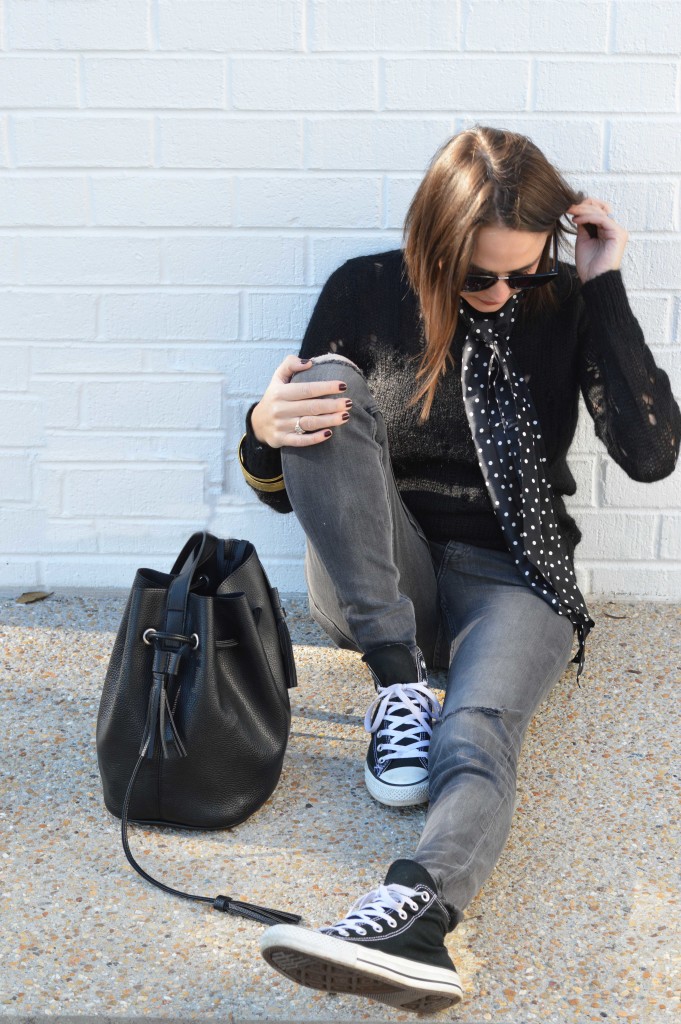 Carine Mohair Blended Sweater. H&M Skinny High Ripped Jeans. Carine Silk Tie. Silence & Noise Bucket Bag. Black Chuck Taylors. Gold Bangles (similar here).