*As seen on The Crystal Press – a little more about our mission.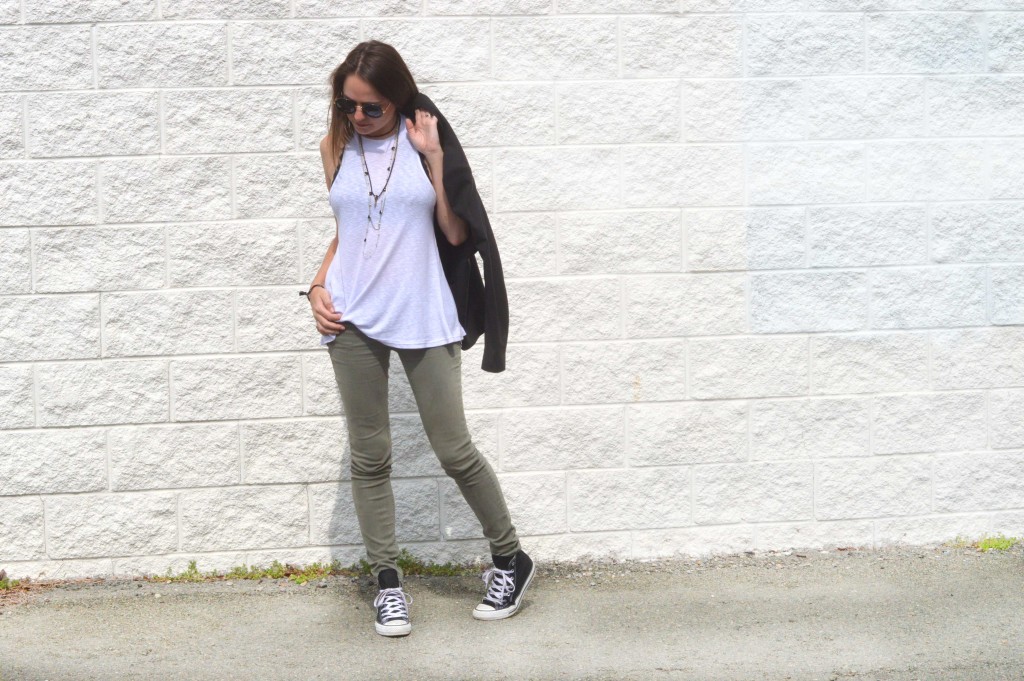 Recently, we shared our love for our hometown, Richmond, VA with you which is a large part of who we are as The Crystal Press. Today, I'm gonna tell you a little bit more, that you may or may not already know about us and our goals. Sure, we love, love, love fashion. But that is not the only thing that we want to share with our readers. I could go on and on about how these converse are my go-to shoes when my feet just can't with heels or about how ever girl needs a classic blazer in the closest. However, I wanted to spotlight another aspect of TCP with this post.
Whenever I get frustrated with a road block on this fashion blogging road, Catherine always has to remind me to stay positive, true to myself and maintain an internal balance, when I would usually rather just SCREAM. One of the things we want to do, while blogging, is to spread positive vibes through showing you what inspires us on this journey. That is one of the main reasons that we love the idea, energy and enthusiasm behind Deanna and La Cle. The motto behind this collection of keys is that they are to be "worn as a healthy reminder that keeps you consciously focusing on the positives in yourself and the people around you" and we just love that.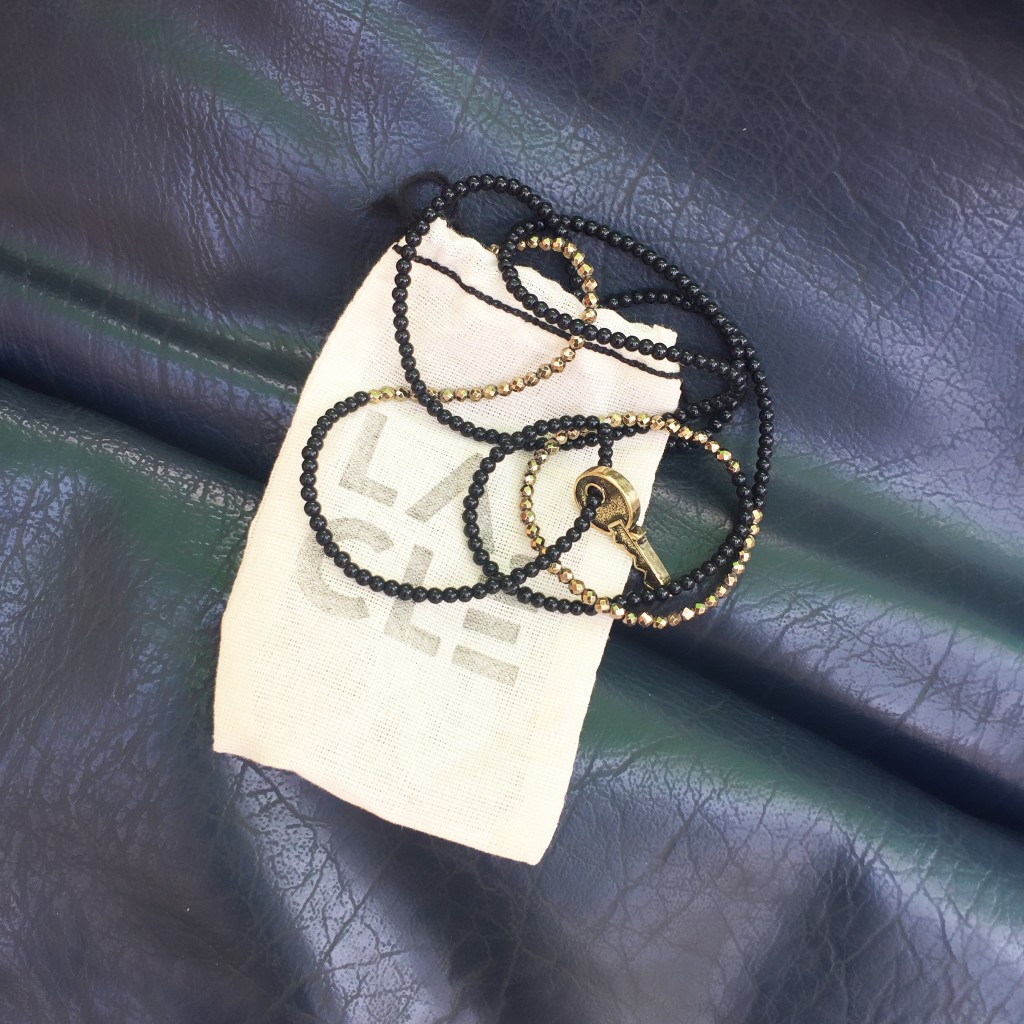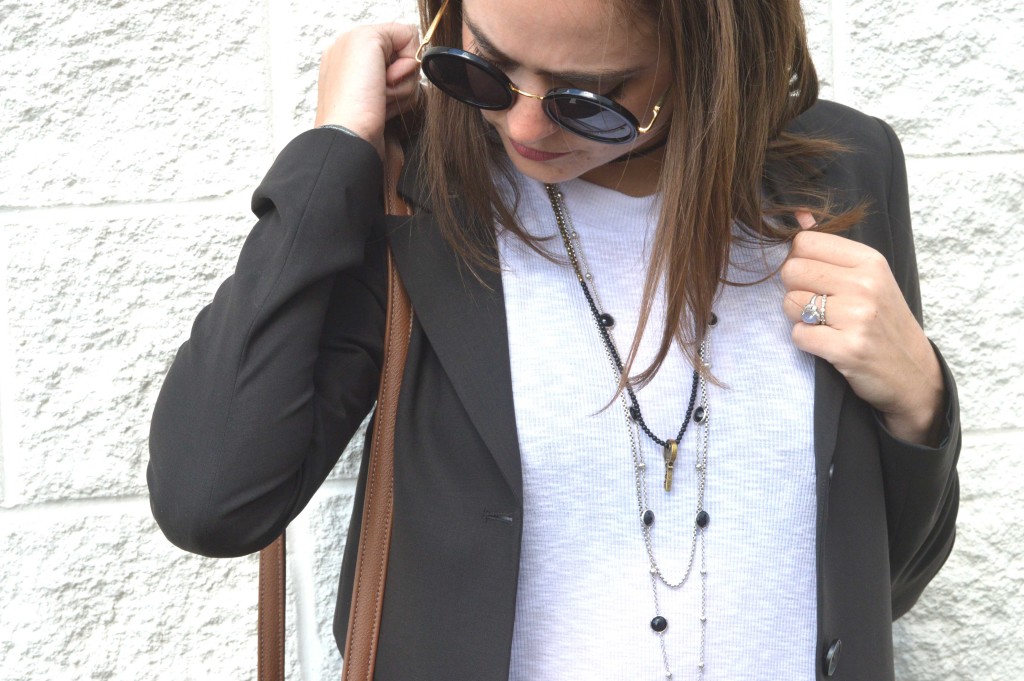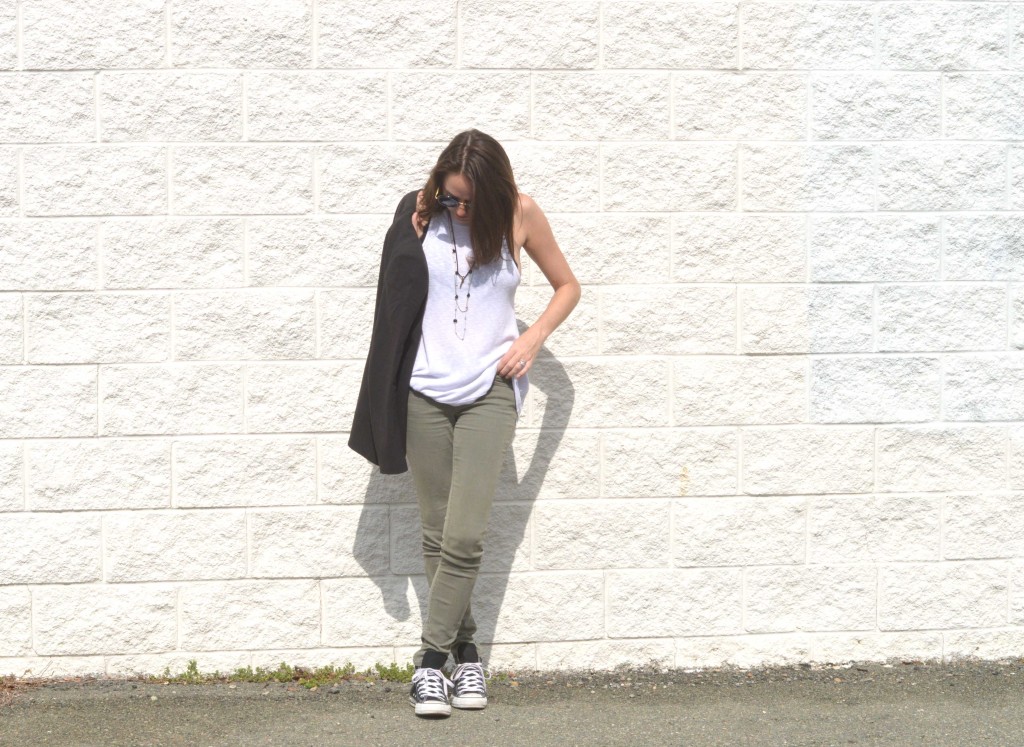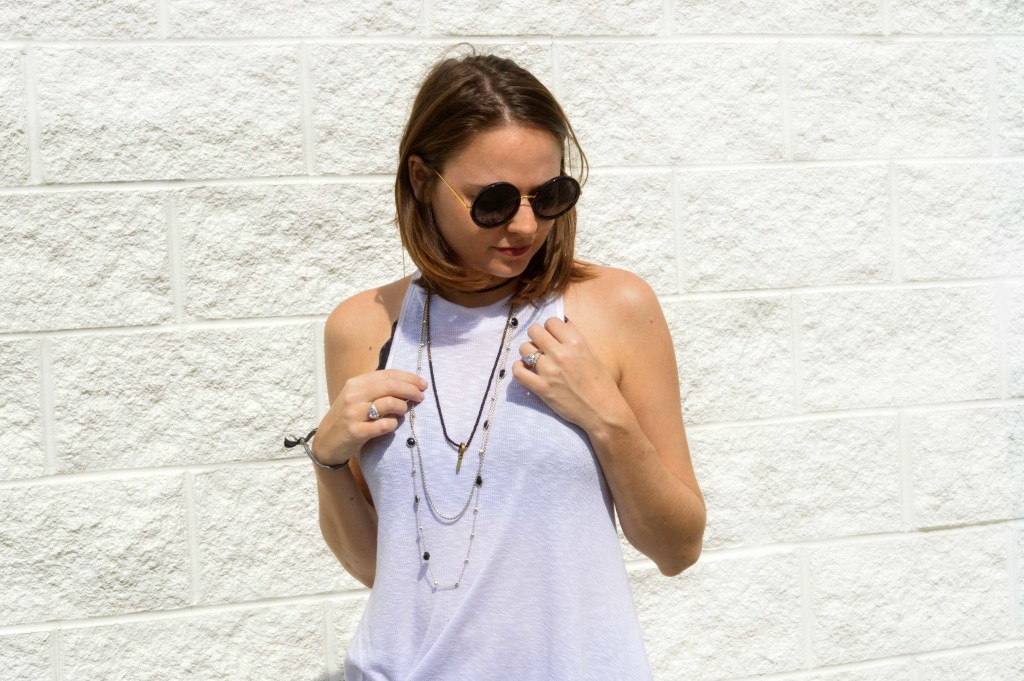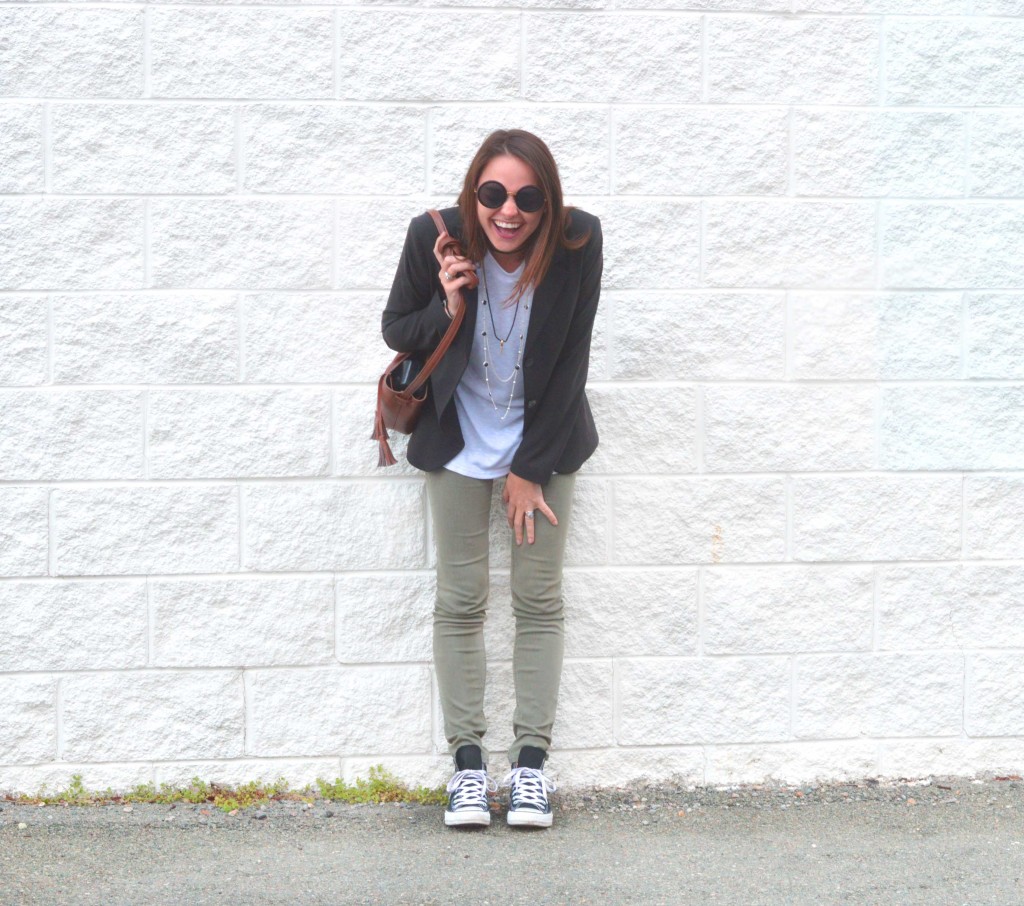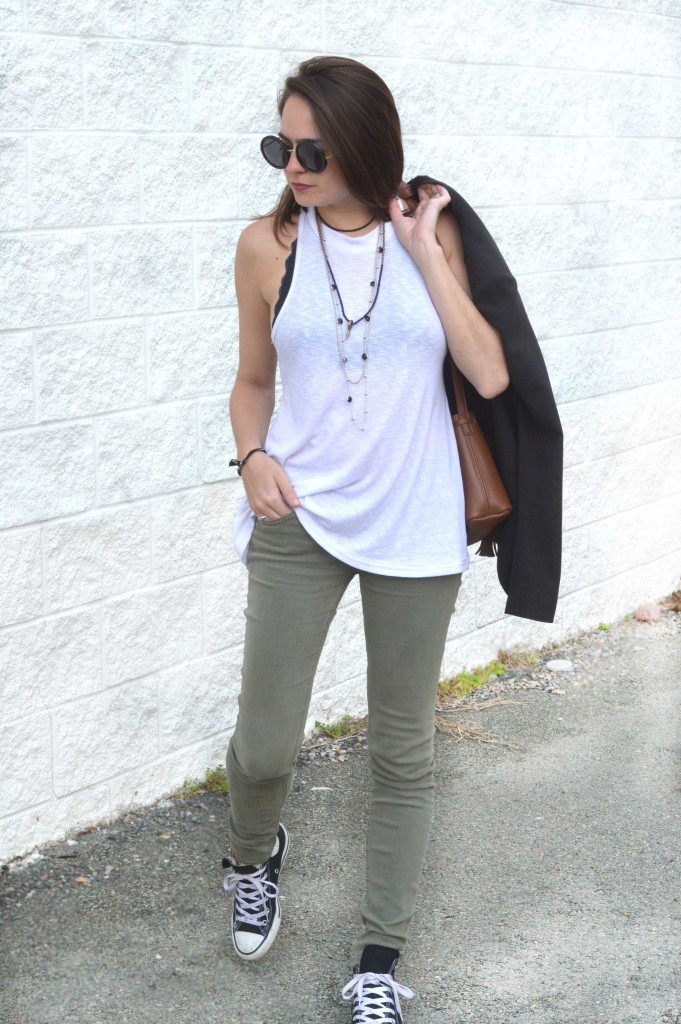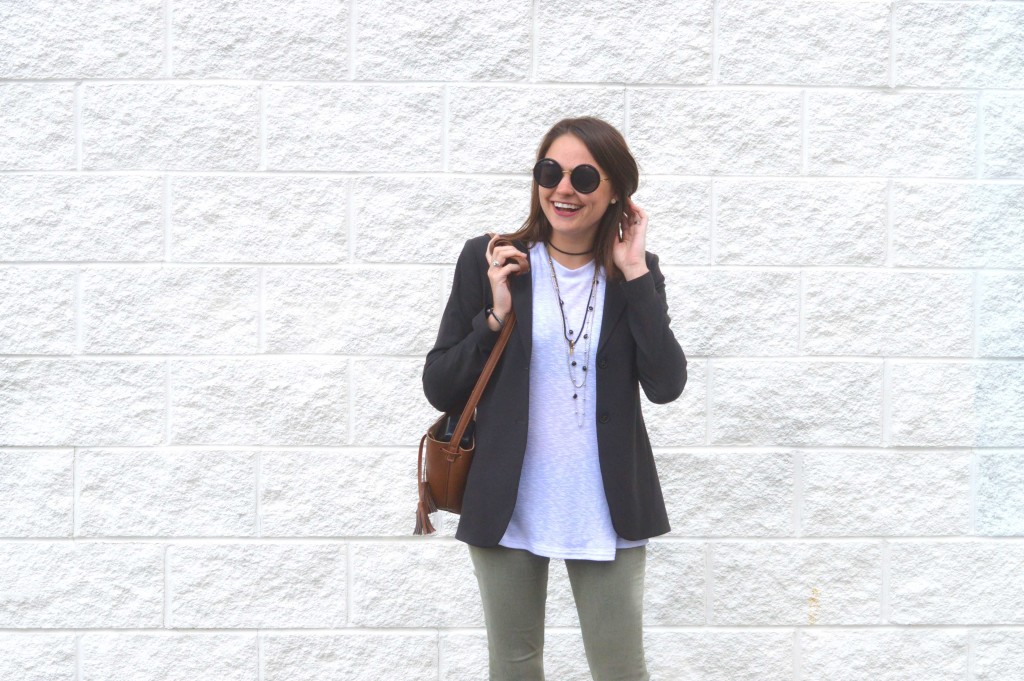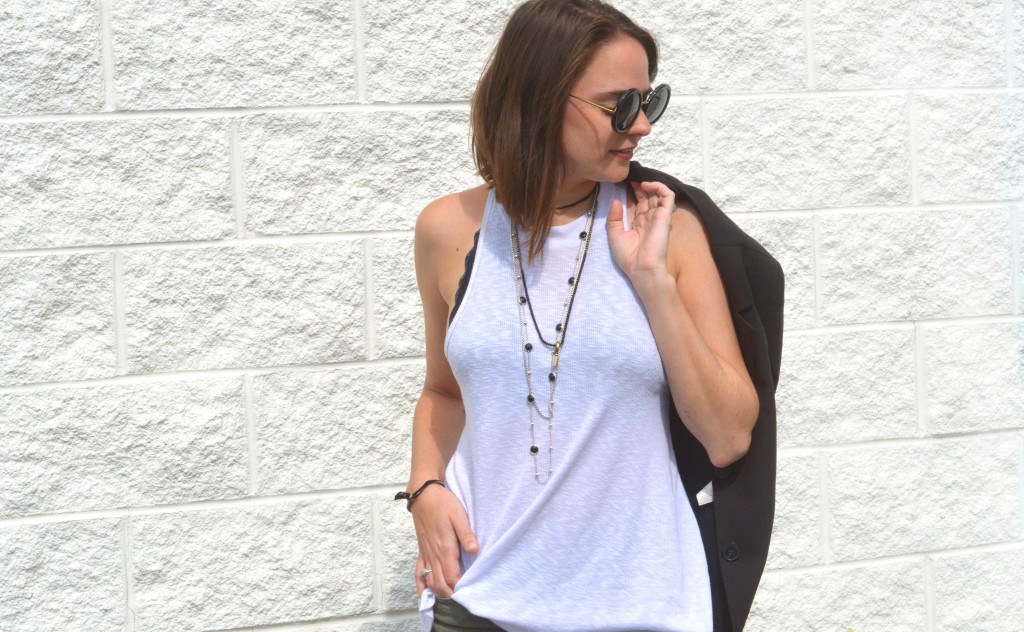 I chose the Core key from the True Balance collection, reminding me daily to expand my horizons and venture into new opportunities, while also remaining grounded in my true self. (Catherine is seriously rubbing off on me.) We also love the idea of the Good Vibes key, and will no undoubtedly be adding that to our collection in the future. Use our code "thecrystalpress" for 20% off your purchase!
Denim, rag & bone (similar). Mock Me Tank, Free People. High Tops, Converse. Blazer, Theory (similar). Black Onyx Necklace, Ippolita. Medium Chain, David Yurman. Bucket Bag, Shaffer LA (c/o Box of Style) Sunnies, The Row.