*As seen on The Crystal Press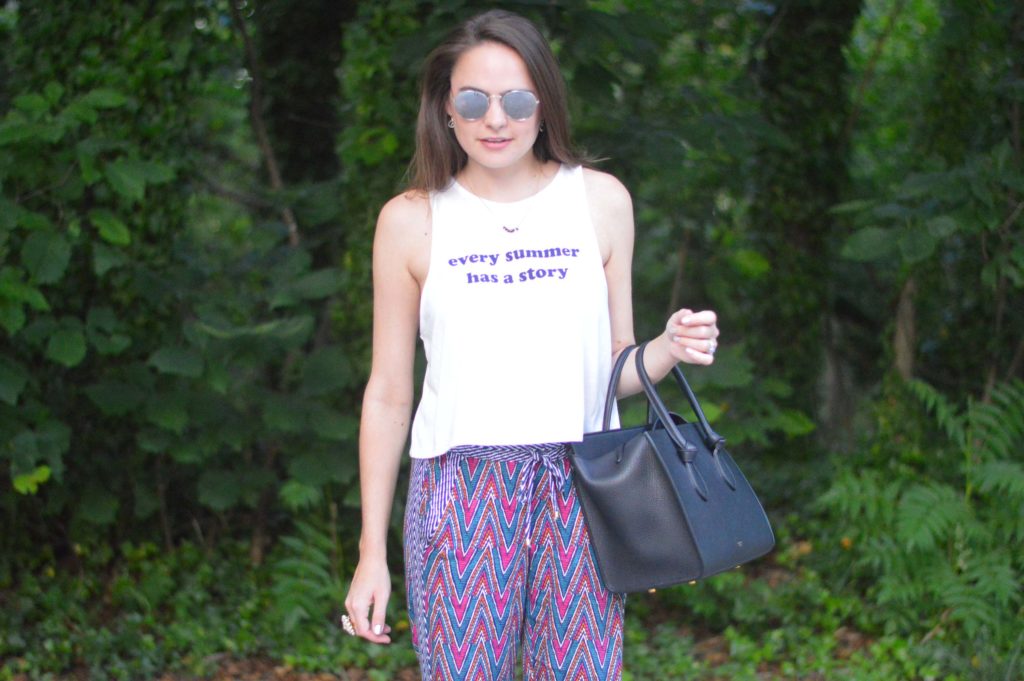 Well friends, the long Memorial Day Weekend is coming to an end and summer is officially here! It may be a dreary day here in #RVA and we naturally wish we were at the pool right now, but thankfully beach season is finally in our sights. Last summer was a total blast- full of TCP travels & my wedding– so it will be tough to beat, but I have a good feeling about it. John and I just moved into our new house and with it comes a plethora of new options for TCP, including office space and more importantly, more closet space. Cath knows it has been a rough two years for me with only one T-I-N-Y closet, as I've had a tendency to "store" some of my clothes at her house so I'm sure she is just as excited as I am.
Our new house boasts 4 closets and I've already got my eyes on new shoe & rolling racks, not to mention online shopping carts just WAITING to be emptied. I can't wait to share the evolution of our new space with y'all and look forward to many late nights on Pinterest, reorganizing my closet, drinking Champagne with Cath on the screened porch & starting the next chapter of my life starting now. Like, literally, after I have some coffee, it's time to unload some boxes! What do you guys have on the books this summer?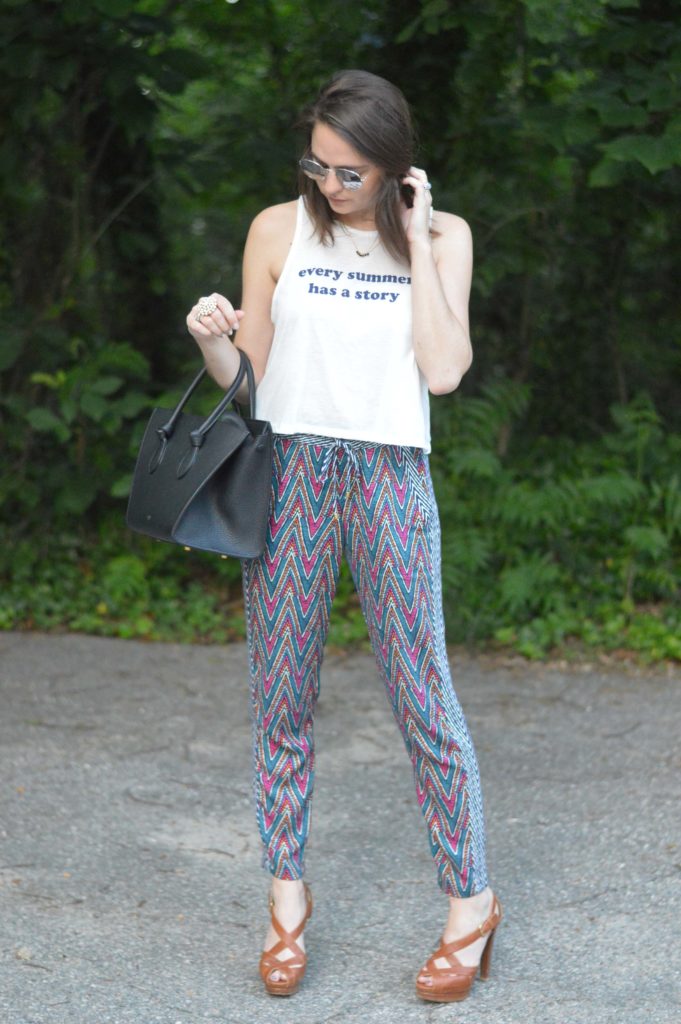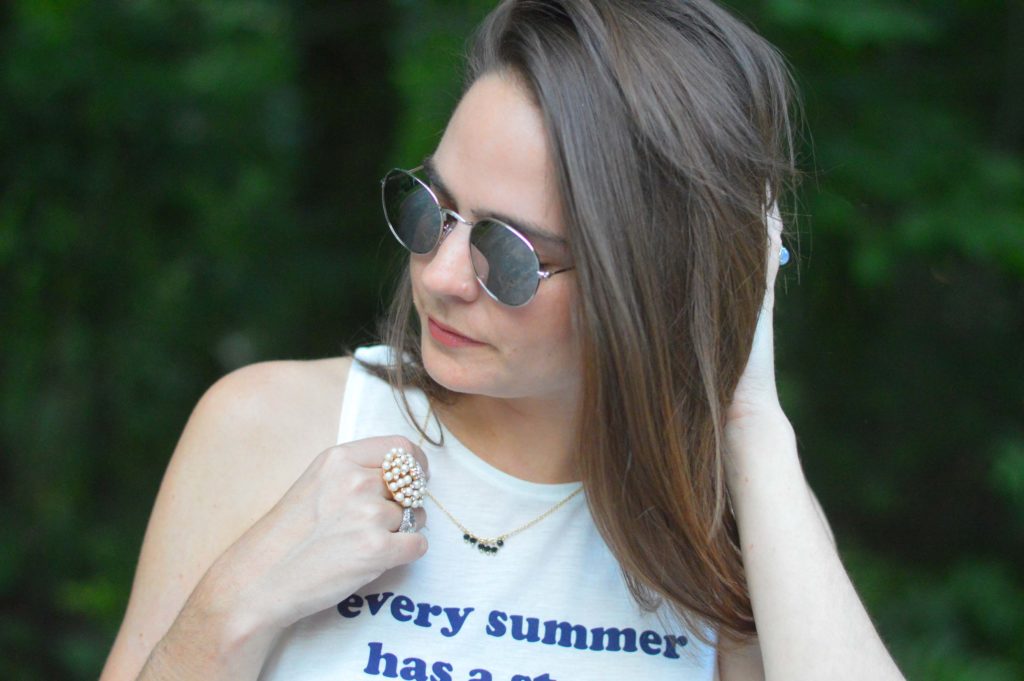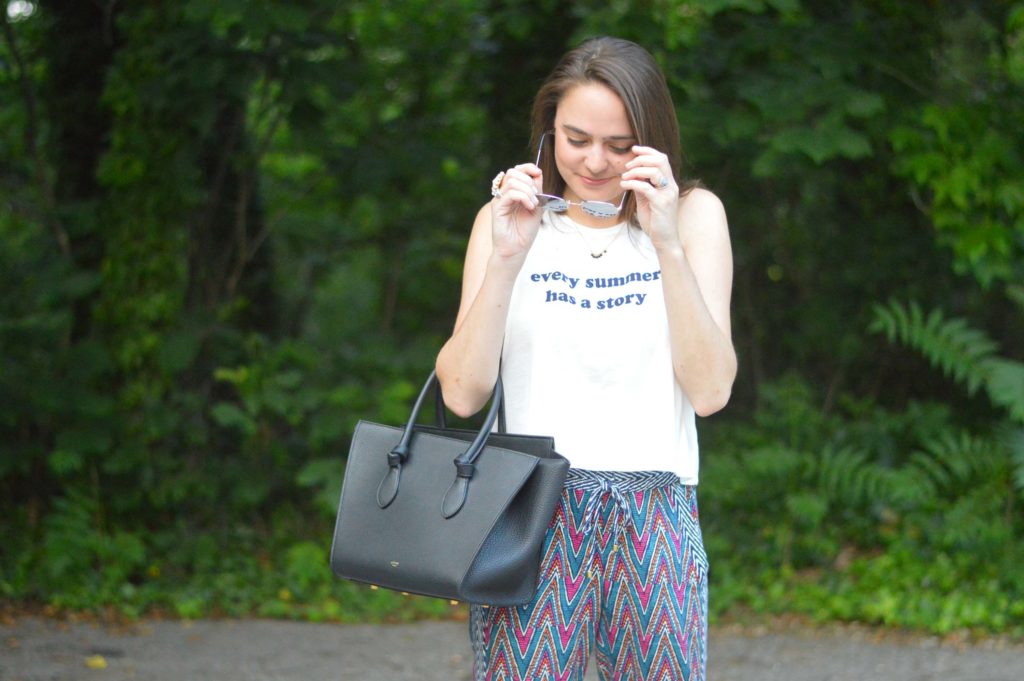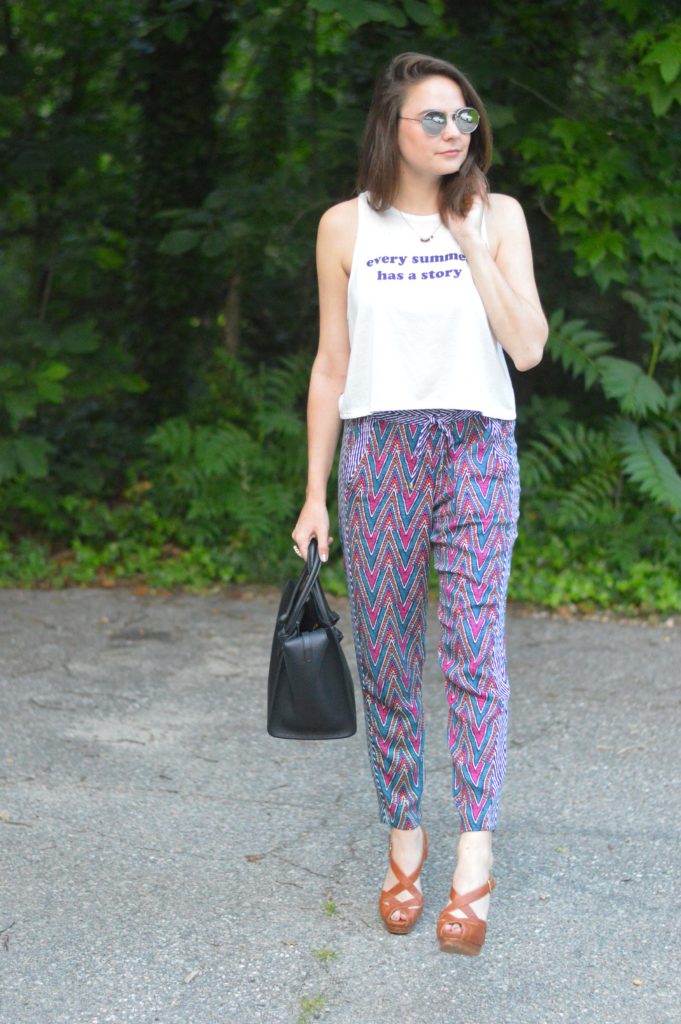 Nairobi Pants, Ella Moss (ON SALE!) Every Summer Crop, H&M. Tie Knot Tote, Celine (c/o Trendlee). Criss Cross Platforms, Stuart Weitzman, (sold out – similar). Mirrored Sunnies, Forever 21. Ring, Vintage (similar) Matte Lip Color, Tarte 'Exposed'