*As Seen on The Crystal Press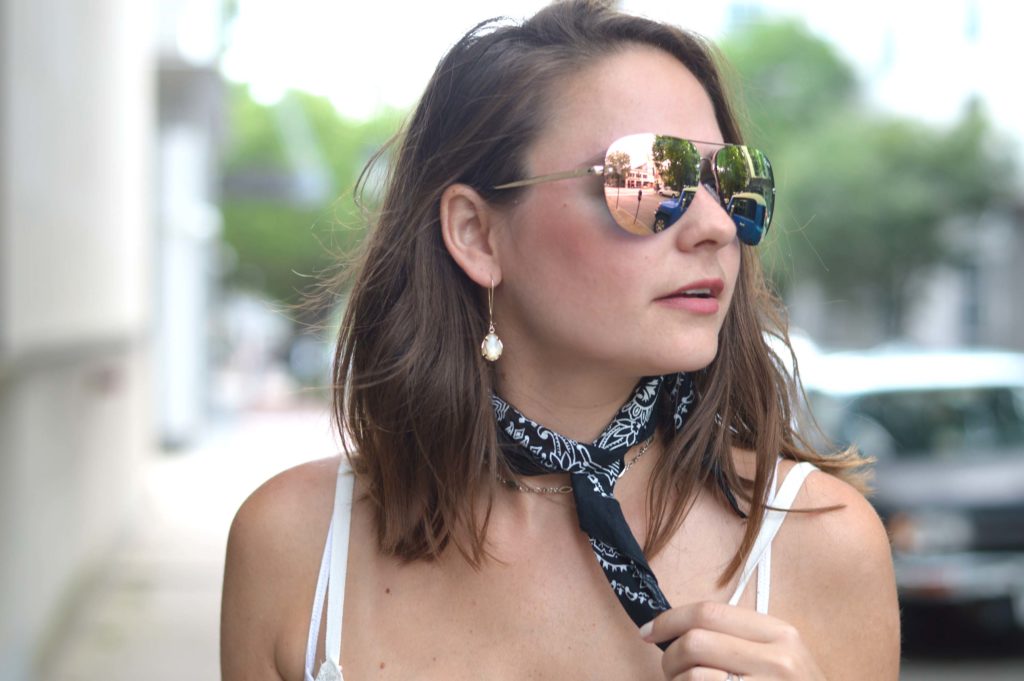 I have recently realized, in my 28th summer, that I have truly become a creature of habit. Whether it be the way that I order my Starbucks Iced Venti Green Tea (no water, no syrup, splash of lemonade), the way that I organize the wine glasses in the cabinet, the bag that I carry or my go-to pieces of clothing. On the clothing end, it seems to particularly happen in the summer – in the warmer temperatures – where I simply have a few items on repeat that I just keep reaching for in my closet. If you have been following along, you have seen that two caftans are currently this summer's favorites (here and here) and this Archive by Alexa Olive Slip Dress from Marks & Spencer has quickly become a regular in my summer wardrobe rotation as well.
So, in order to keep things interesting- and spice up my habitual slip dress, caftan, easy pair of slip-ons scenario- I have started accessorizing to the max. (Not like, 2012 Reb that wore 10,000 bracelets with every look, but instead, tastefully.) I have worn this slip an embarrassing number of times already this summer, but in this instance I really wanted to do something different. Enter: Daniel Wellington Watch, Quay Sunnies & Bandana Necktie, Kendra Scott earrings. In a similar manner to the dress, this DW Watch is certain to be a staple and likely to only leave my arm party when absolutely necessary (rare occasions when I swim in the ocean, the shower, etc). So along with my trusty Louis Vuitton and a pair of last seasons (*GASP*) wedges, this outfit went from my usual everyday look to 'hey, let's go out tonight' look thanks to a little accessorizing. *Use our code 'thecrystalpress' for 15% off YOUR Daniel Wellington watch!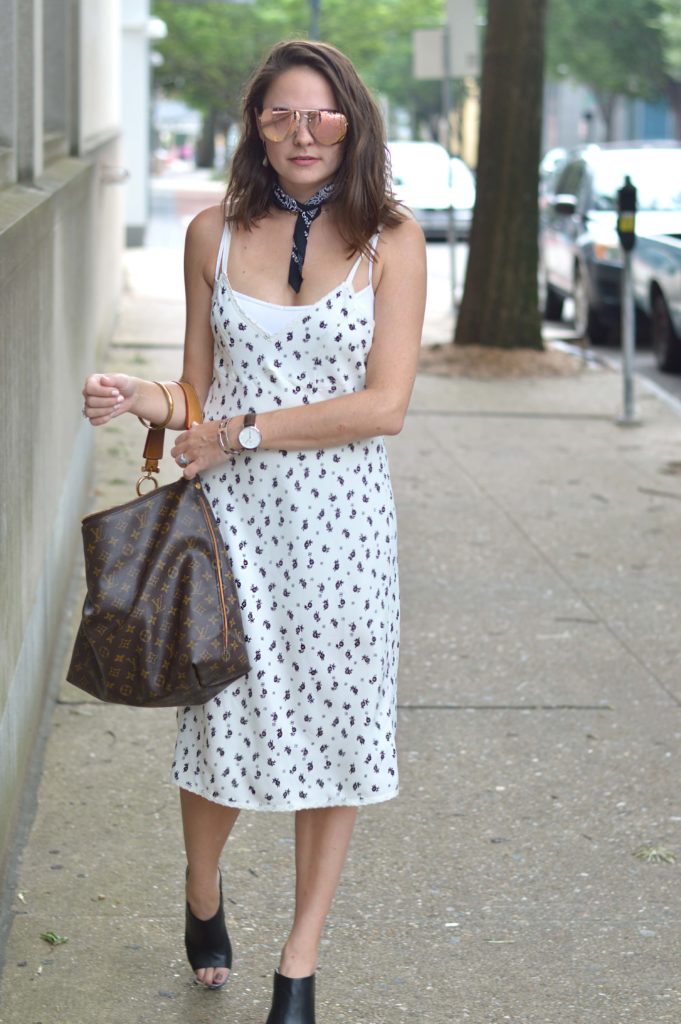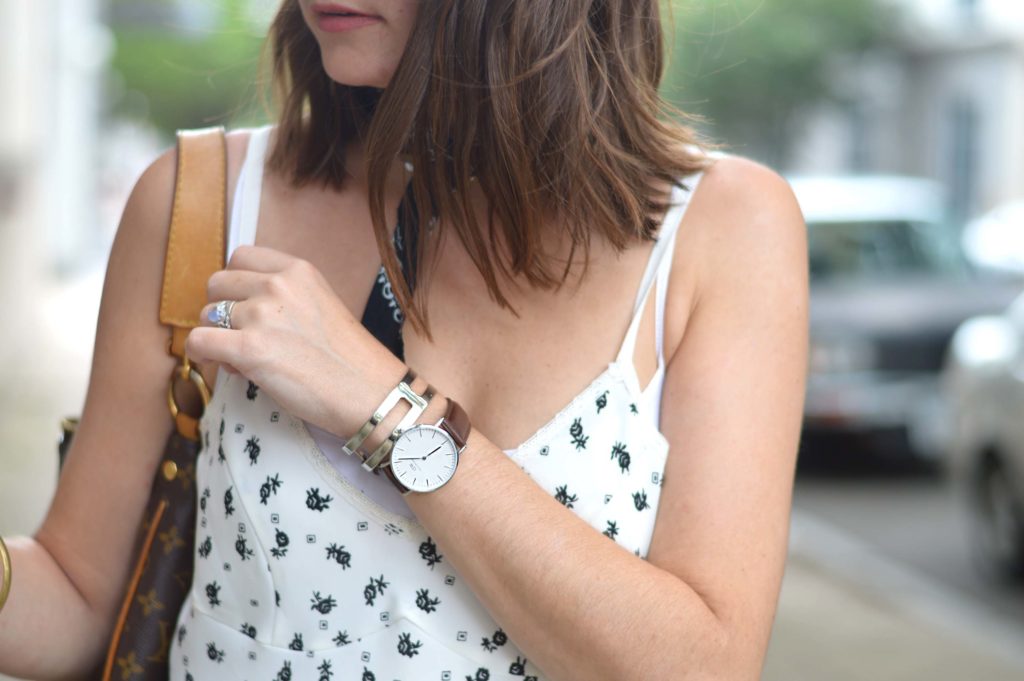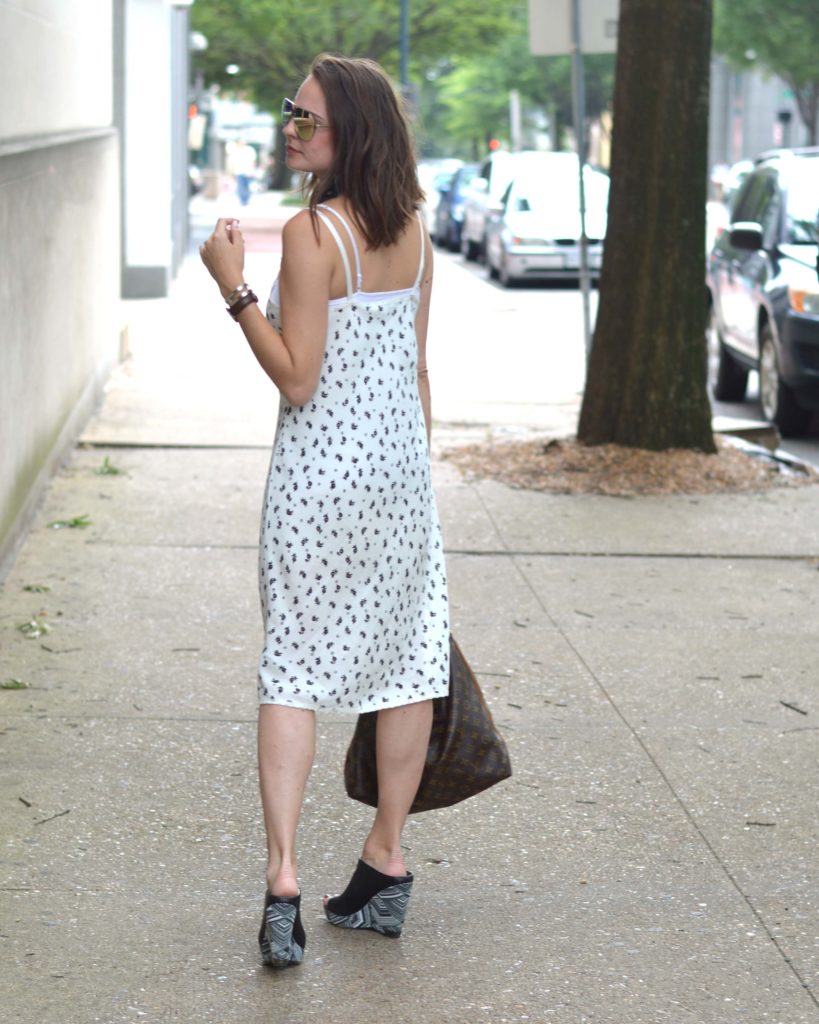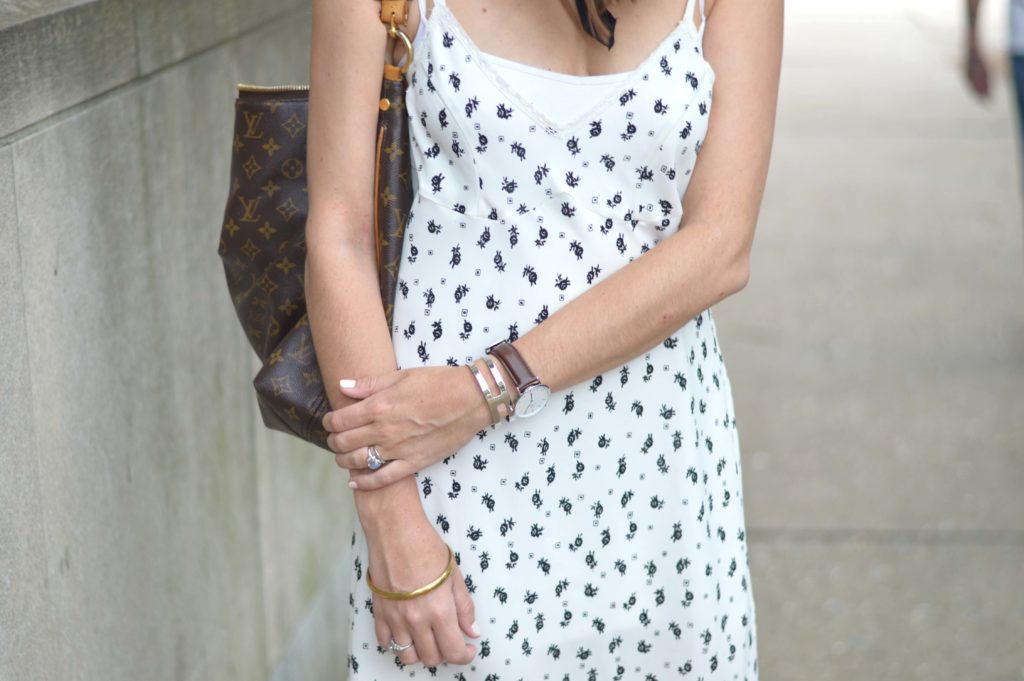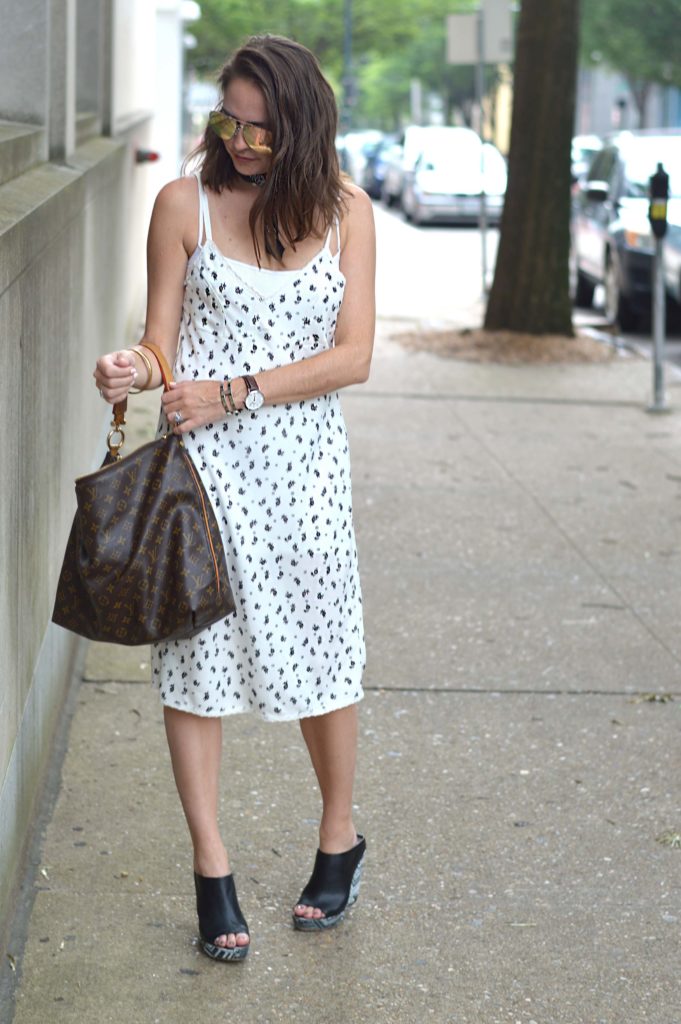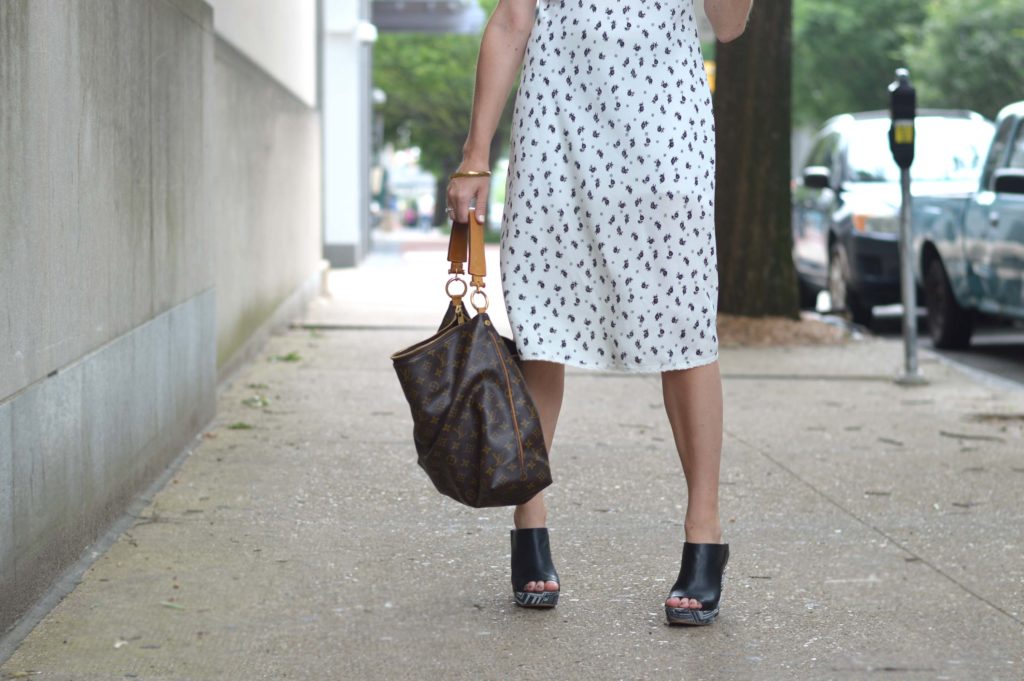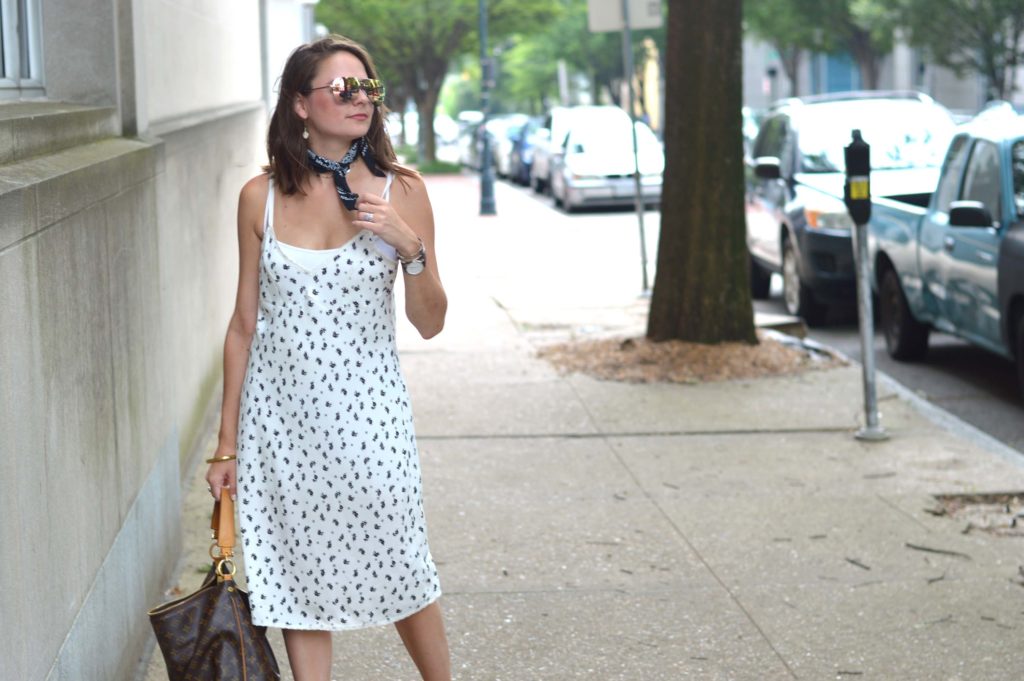 M&S Slip Dress // Free People Slip // Quay Sunnies // DW Watch // Earrings // Bandana // Sam Edelman Wedges (last season, similar) // Louis Vuitton
*Use our code 'thecrystalpress' for 15% off YOUR Daniel Wellington watch!