*As seen on The Crystal Press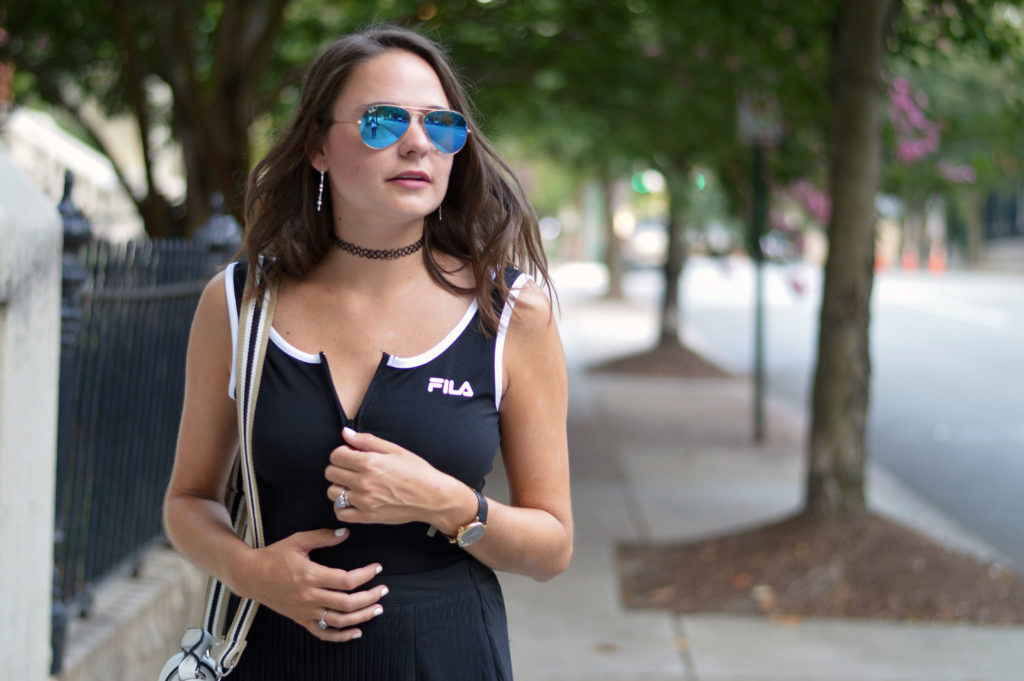 It has been so unbearably hot these past few weeks and it has been so tempting to just hole up in our air conditioned living room and binge watch Netflix, Hulu and HBO with a bottle of wine. (Don't get me wrong, there has been plenty of that ) However, there are a few summer traditions that our friends have that we do our best to repeat every year, regardless of the desert conditions and the humid Virginia air.
This weekend, in celebration of my pal Hunter's birthday, we got to cram all of our favorite traditions into just a few days. Friday night we had box tickets for our local Richmond baseball team, the Flying Squirrels. Big beers, hot dogs, 12 of our best friends and more importantly – an air conditioned box to watch the game from. It was the perfect start to the weekend and fun was had by all. Saturday morning we headed down to Deltaville to Hunter's river house on the beautiful Rappahannock River. We picked up a few pounds of steamed shrimp, some fresh fish and tbh, some frozen pizzas for late night eats. Between the bouts of rain we sat on the porch, played games and *gasp* I even got in the water!
Last, but certainly not least, we capped off the weekend with a few hours at The World's Most Beautiful Theme Park: Busch Gardens. This was our third trip to the park this summer, as we are season pass holders, and I'm sure that it won't be the last. It was pretty hot, honestly, but it's hard to pass up an opportunity to get a few rides on Apollo's chariot in when you can.
All-in-all I'm glad we didnt let the heat or the rain keep us from partaking in some of our favorite summer activities just before its too late! What are your favorite summer traditions?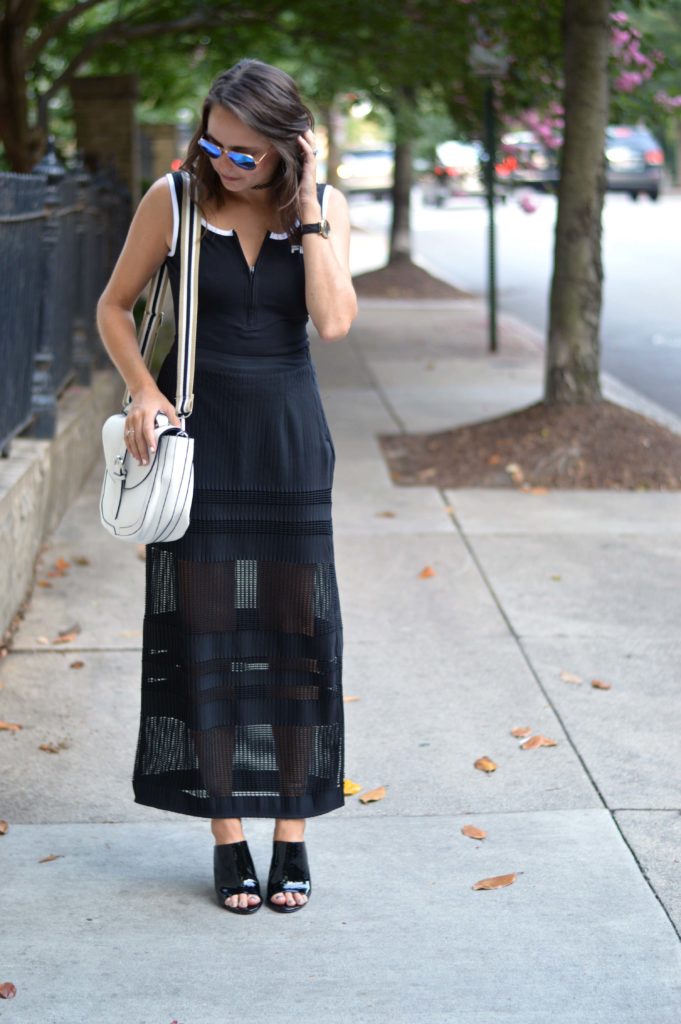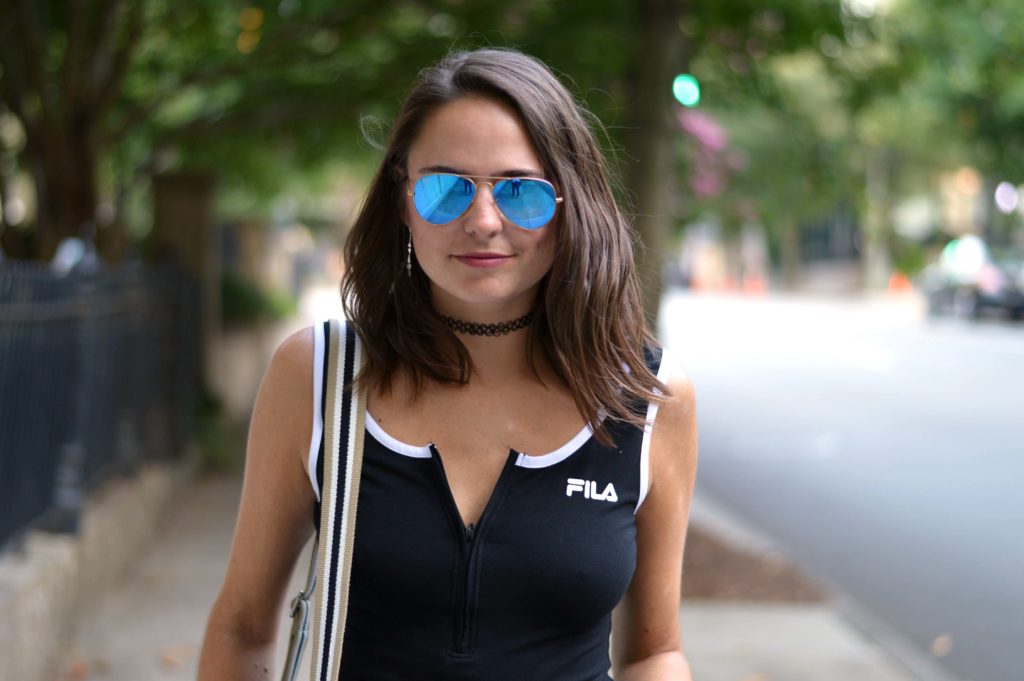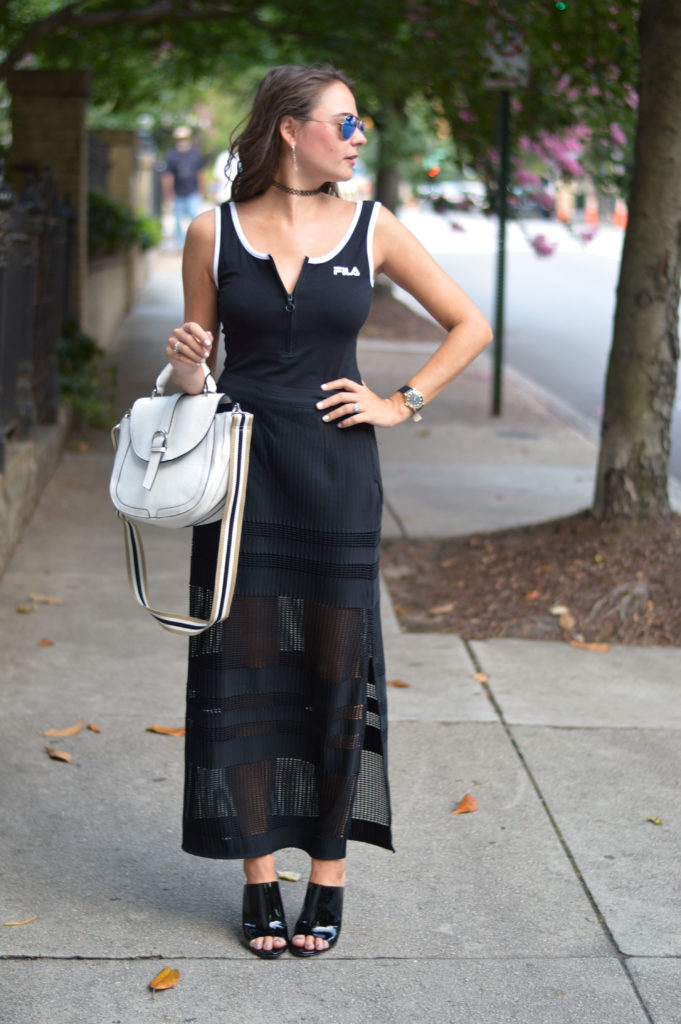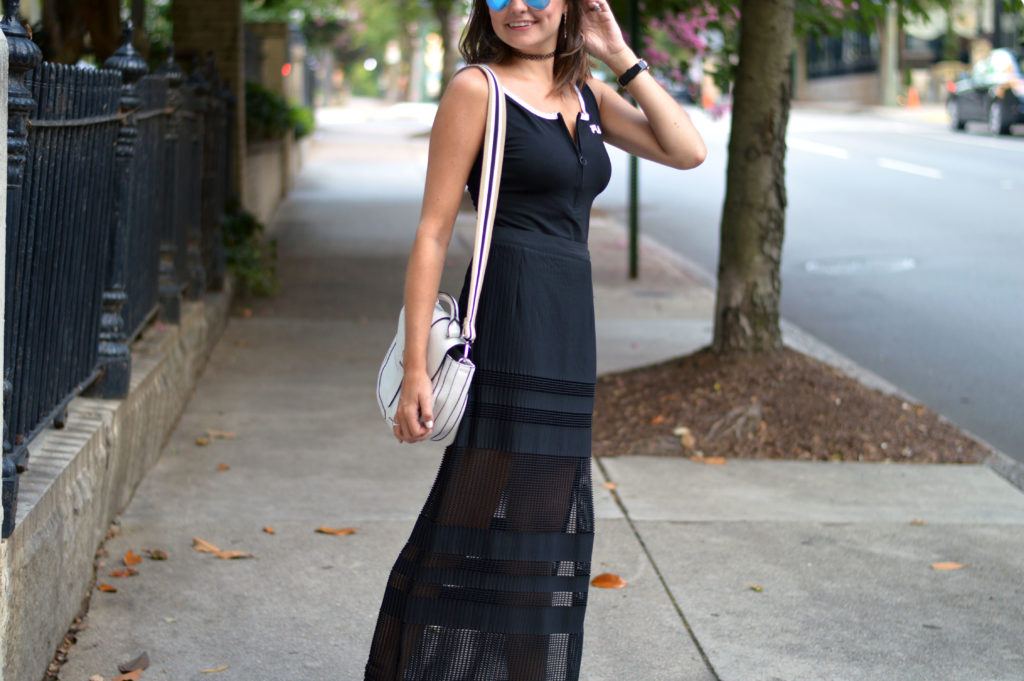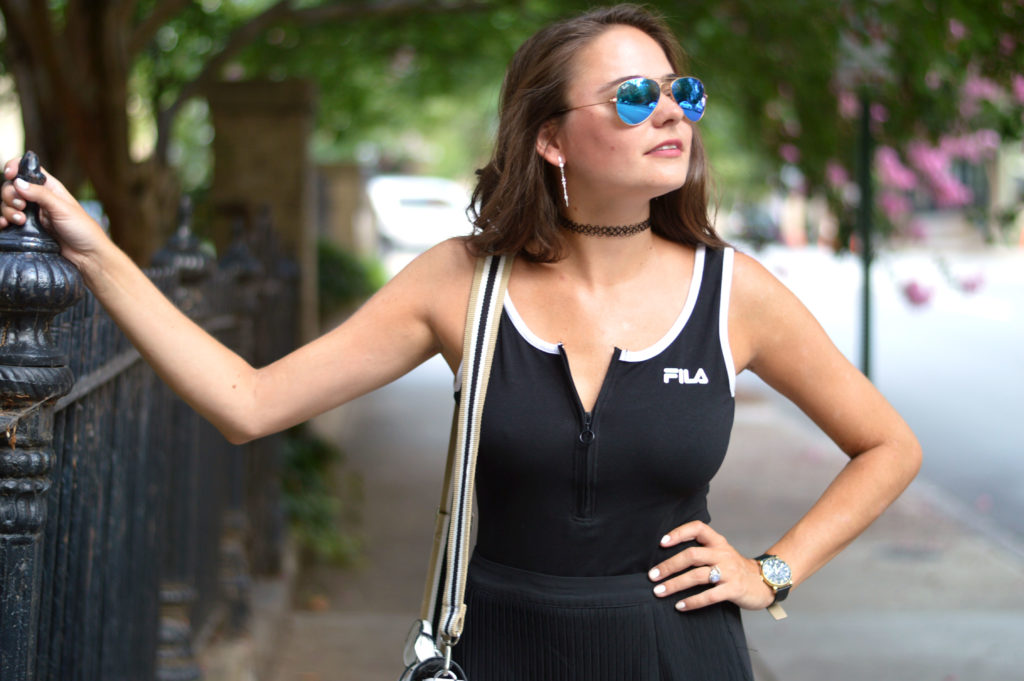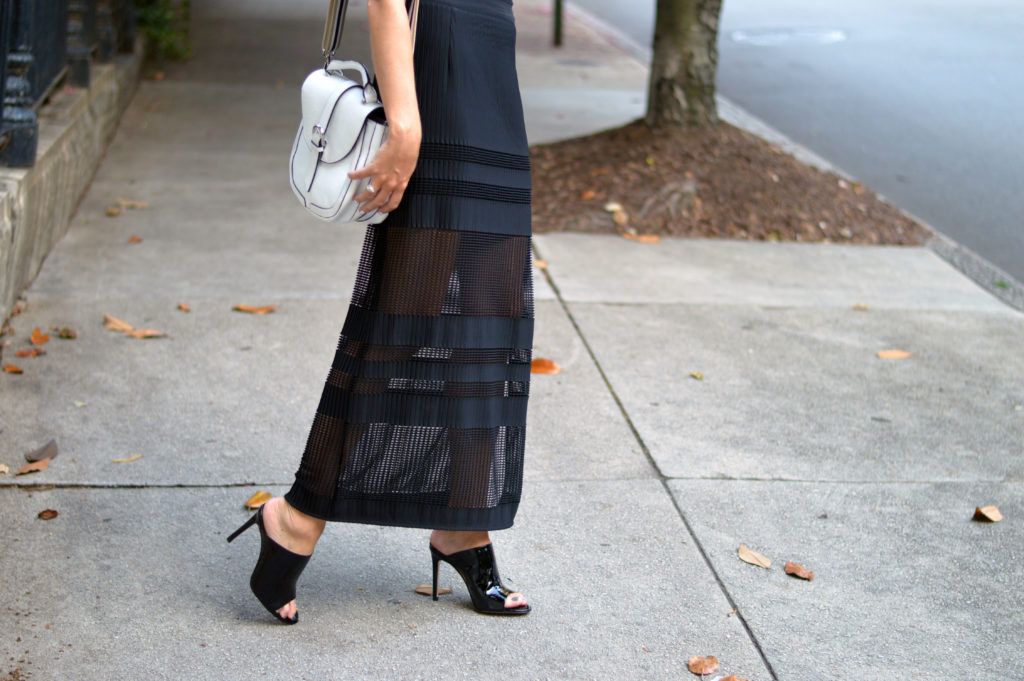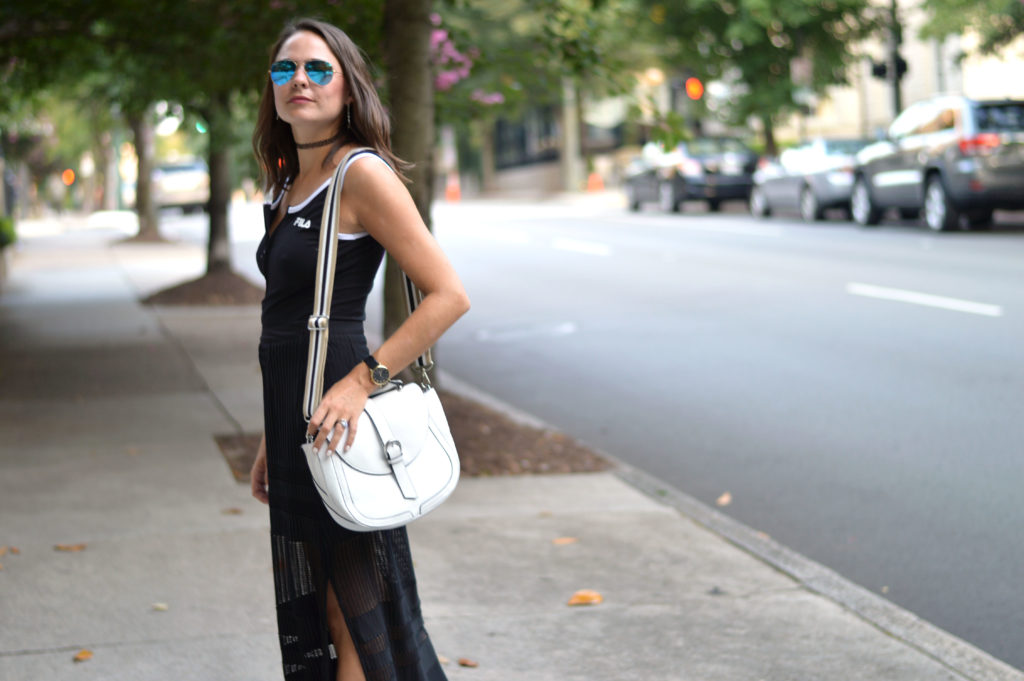 PS. totally stepping out of the box with this FILA leotard but have to admit, I'm totally digging it. Also in love with these Pedro Garcia heels that my mom copped for me recently because I'm a sucker for patent leather.
Leotard, FILA. Skirt, Zara (similar). Shoes, Pedro Garcia (similar). Aviators, Ray-Ban. Bag, Zara. (similar here and here). Watch, Marc Jacobs. Earings, Gorjana.