*As Seen on The Crystal Press
Every girl has a dream bag. You know, that bag that you have been pining for since it was first released? You know, the one that you beg your husband to get you for years, knowing it probably will never happen? For me, that bag is this black Chanel Boy Bag. However, I didn't have to break the bank entirely in order to carry this beauty with me during NYFW thanks to Bag, Borrow or Steal! Not only is this bag the most beautiful thing I've ever seen, but it was also the PERFECT size to carry during those long days in New York, going from show to show. It perfectly held my lipstick, rosewater spray and cell phone which are, according to moi, the fashion week essentials.


One of my favorite parts about this bag is that you can wear it with ANYTHING. For this look, I wanted something sporty-chic with a side of 90s vibes and the bag was the perfect compliment. Who doesn't love the classic combination of Adidas and Levi's with Chanel?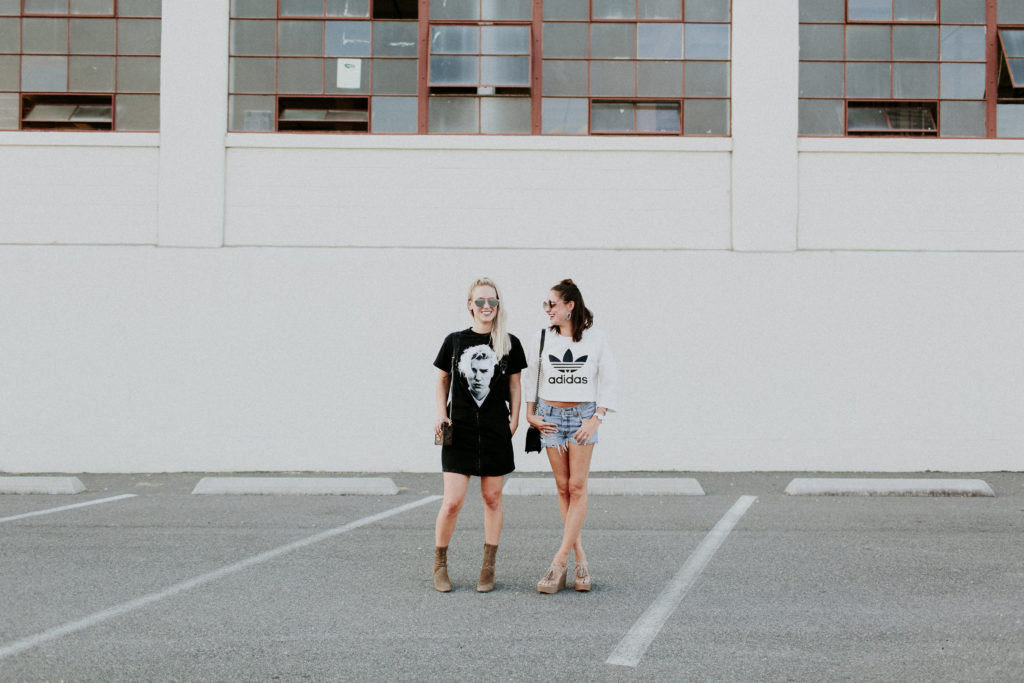 You can also get a sneak peak of Catherine's BBoS pick here with the Louis Vuitton Malle Bag which was such a fun piece to have with us in New York and at home. Check out some of our other favorites available on Bag Borrow or Steal, linked in the widget below!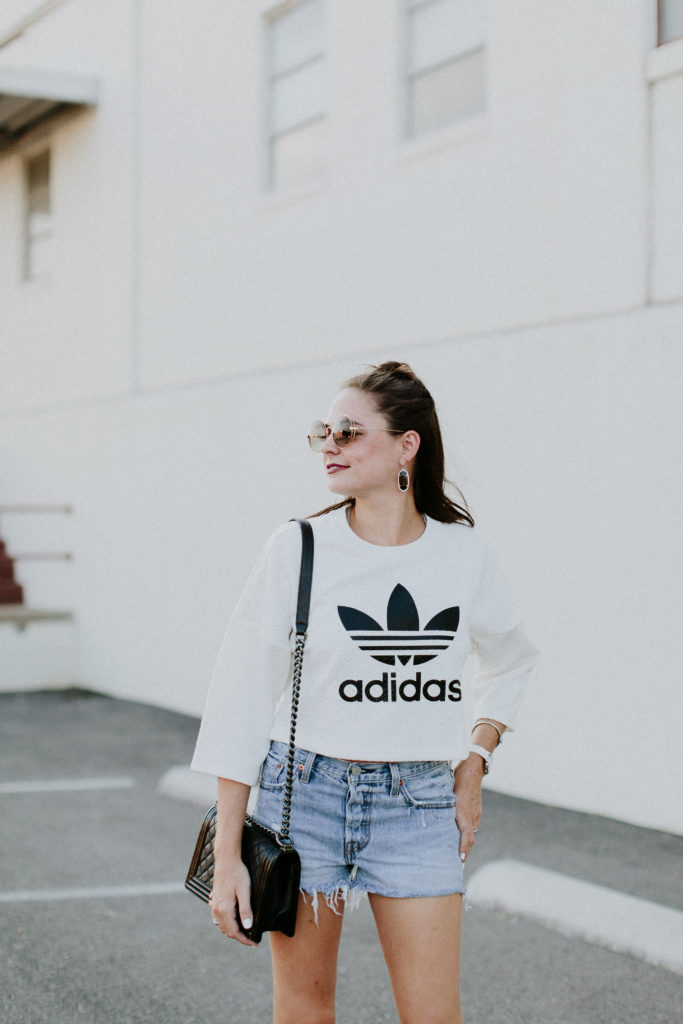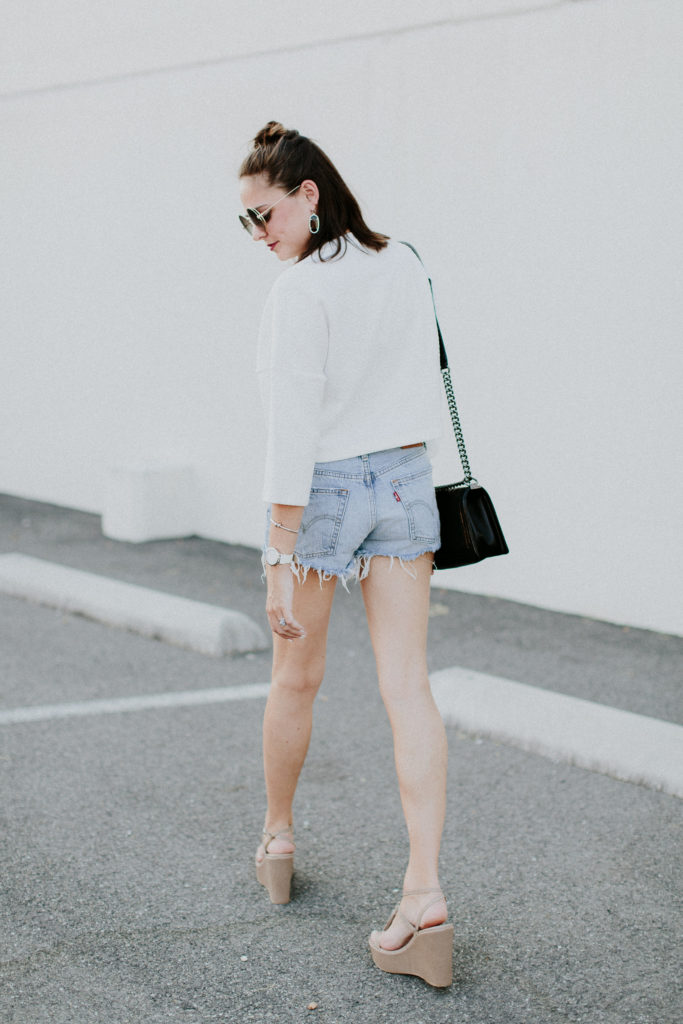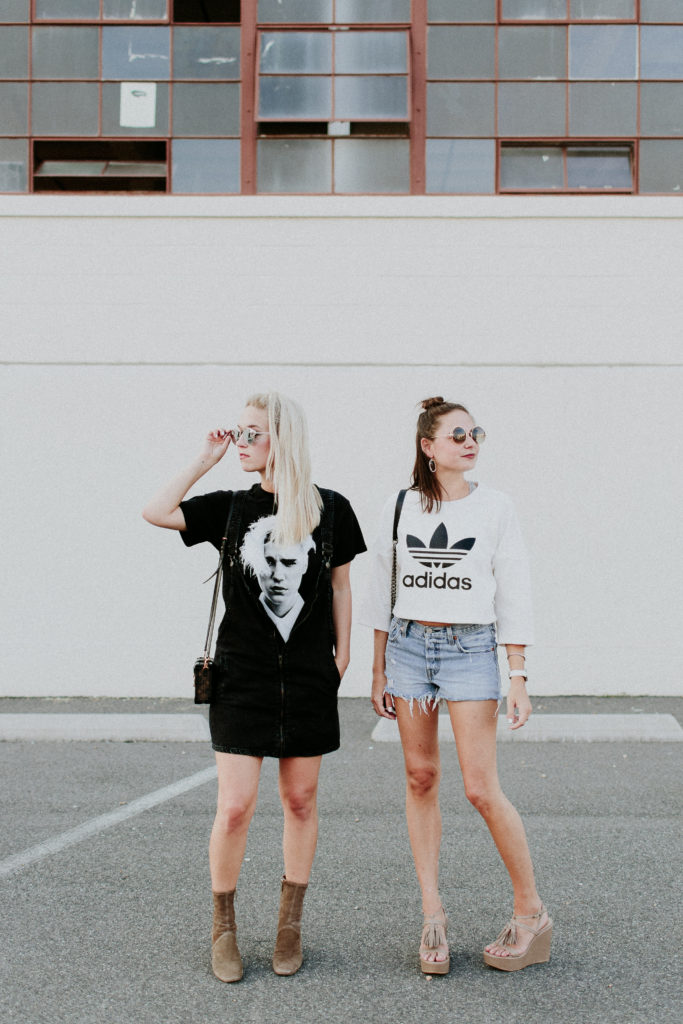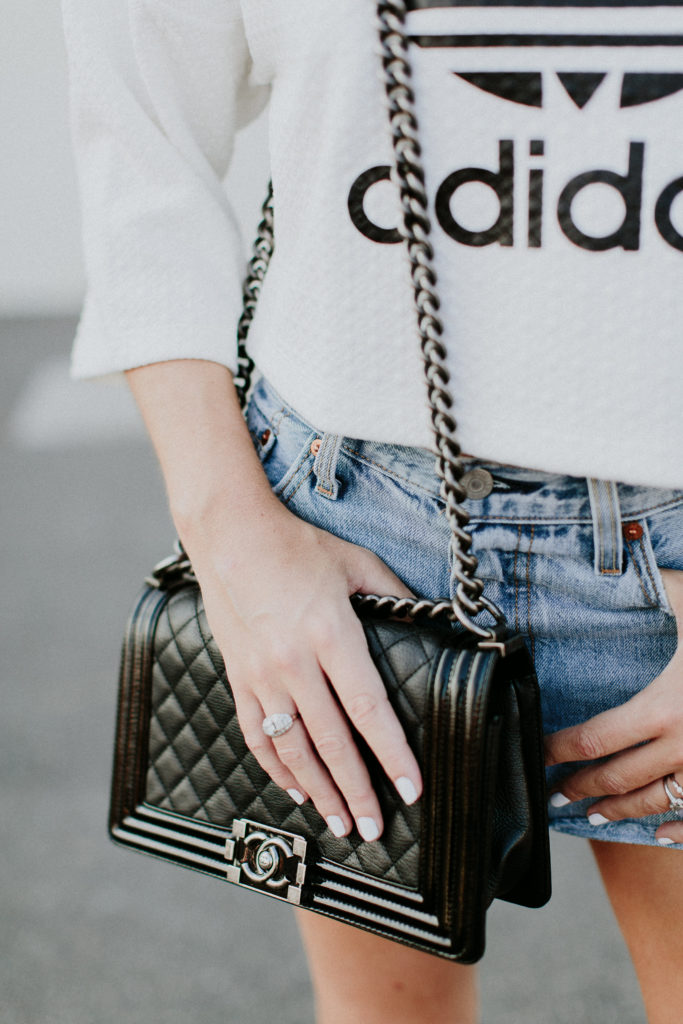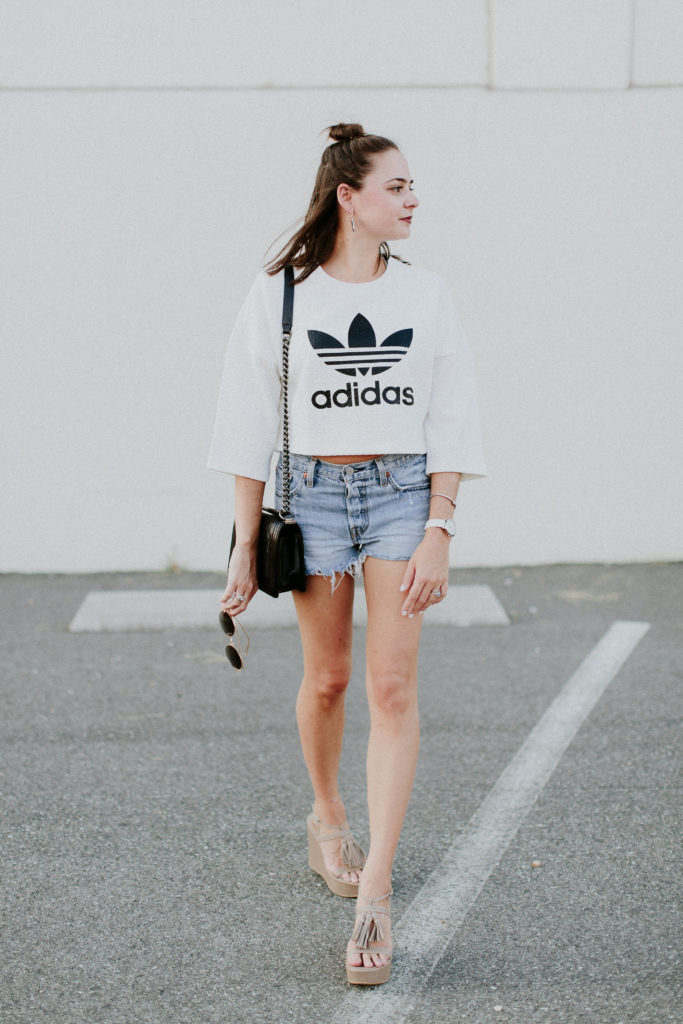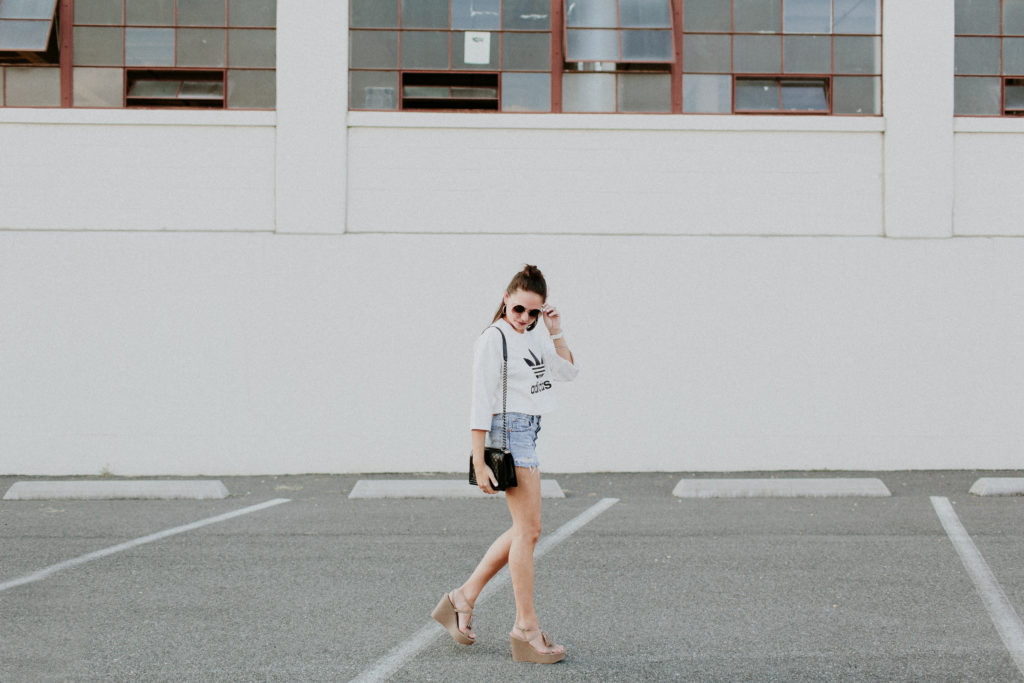 Top, adidas for UO. Shorts, Levi's. Wedges, Stuart Weitzman. Watch, Christian Paul. Earrings, Kendra Scott. Sunglasses c/o Tijn.
photos: kaytee lauren