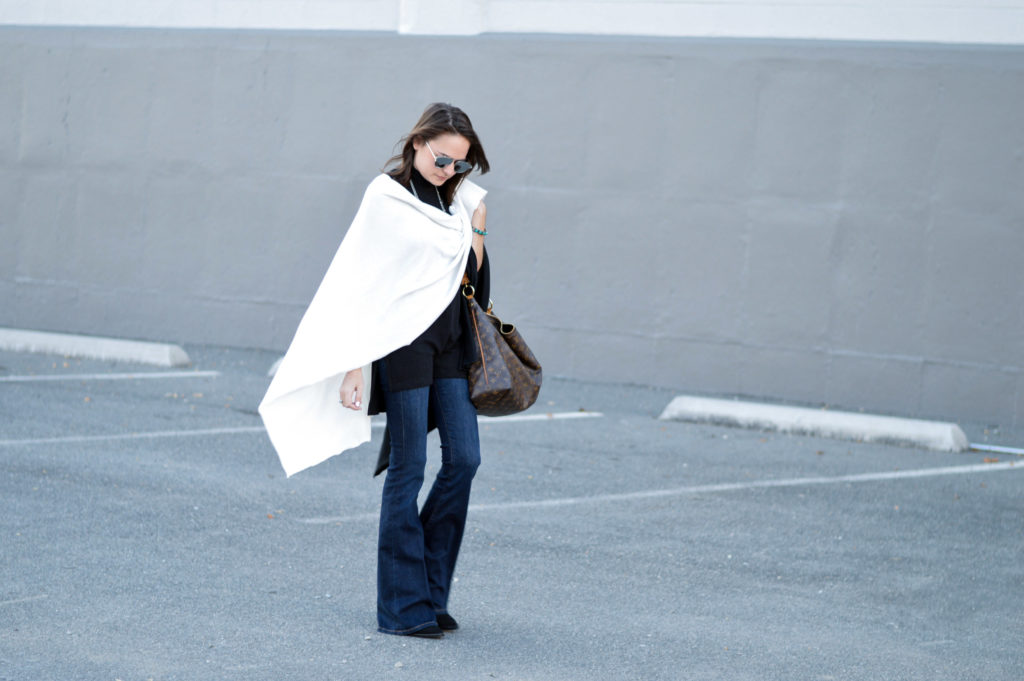 Well, friends, it is finally winter here in good old V-A. Frost on the car, temperatures in the 30s and all of the other misery that the windy cold brings along with it. That being said – lets back track justtttt a little. Fall in Virginia is a tricky tricky time; one day it is 70 degrees and you're wearing cutoffs and the next day you are bundling up in your coziest sweater because it is 45. However, I am constantly forgetting to check the weather before I get dressed in the morning, resulting in tons of grumbling and complaining to myself as I walk to the car to head to work.
Luckily for me, my Fall Zoe Report Box of Style delivered the answer to *some* of my problems. This Donni Charm Wonder Cape has been living in my car as my go-to for those mornings when I walk out wearing a t-shirt (basically every morning) only to discover that it is actually not anywhere close to t-shirt weather. It is practically the softest thing I have ever owned and I love the black + white because, well, I love black and white. (Real shocker there, folks).
It's not too late for YOU to sign up for Box of Style! The Winter box is coming out soon and they have already announced the Hero Piece so don't wait too long. And because it's that time of year I can't end the post without saying that this would also make for a GREAT Christmas gift. Clickity Click + get $10 off when you Sign Up Now!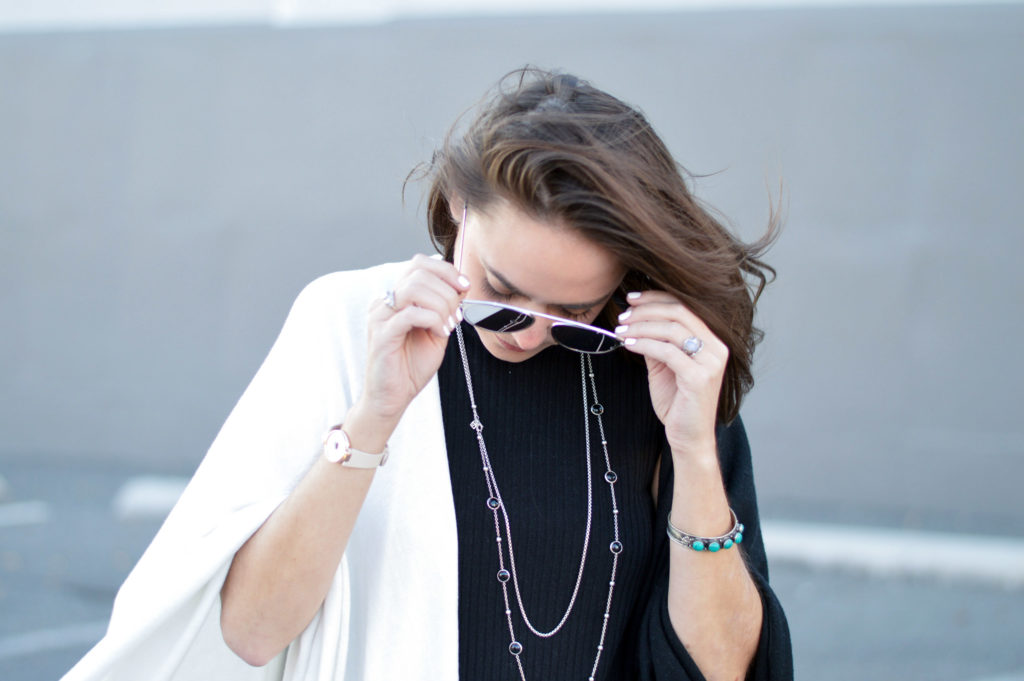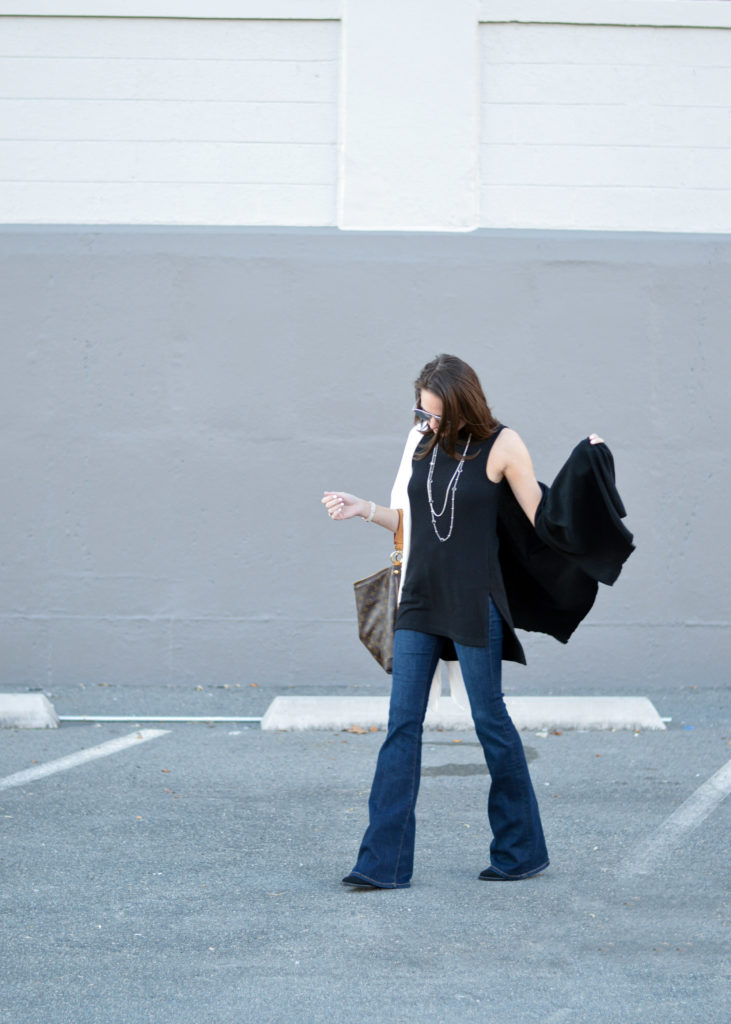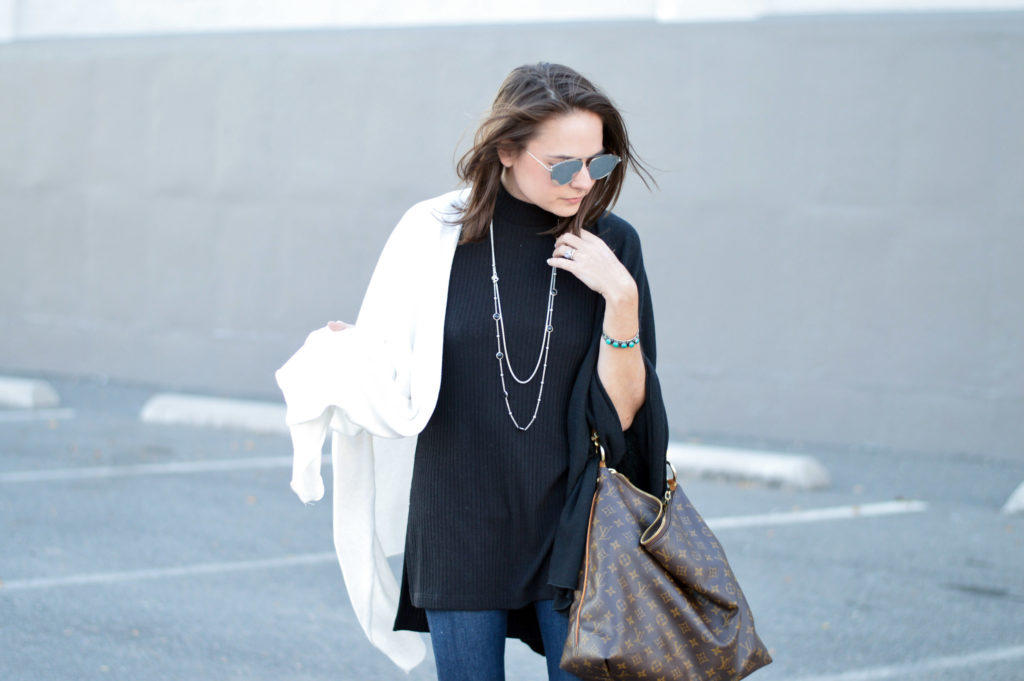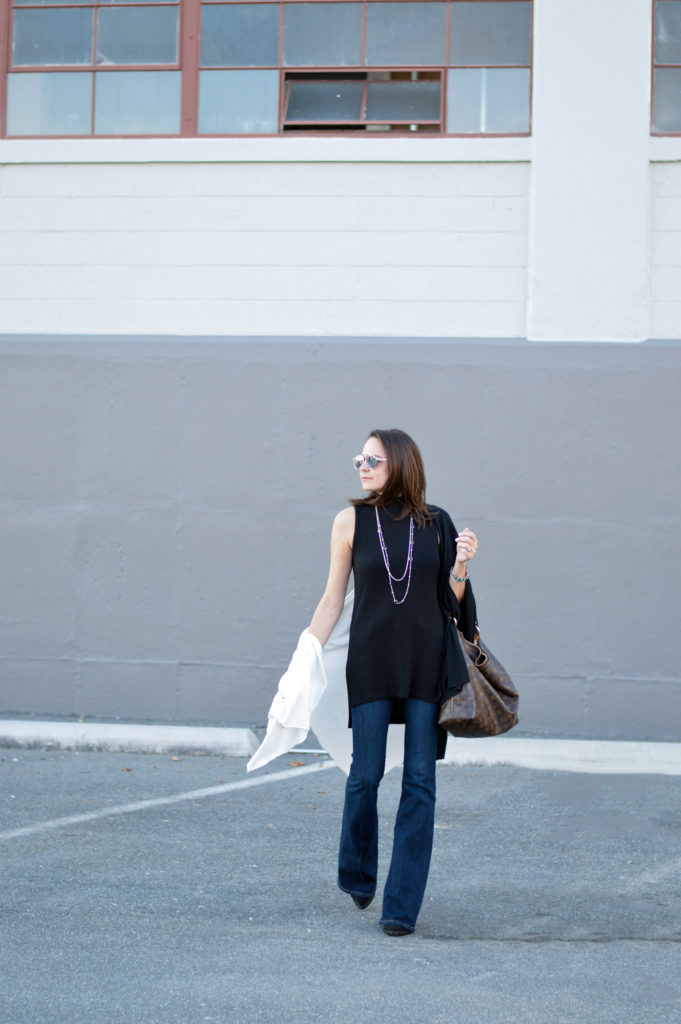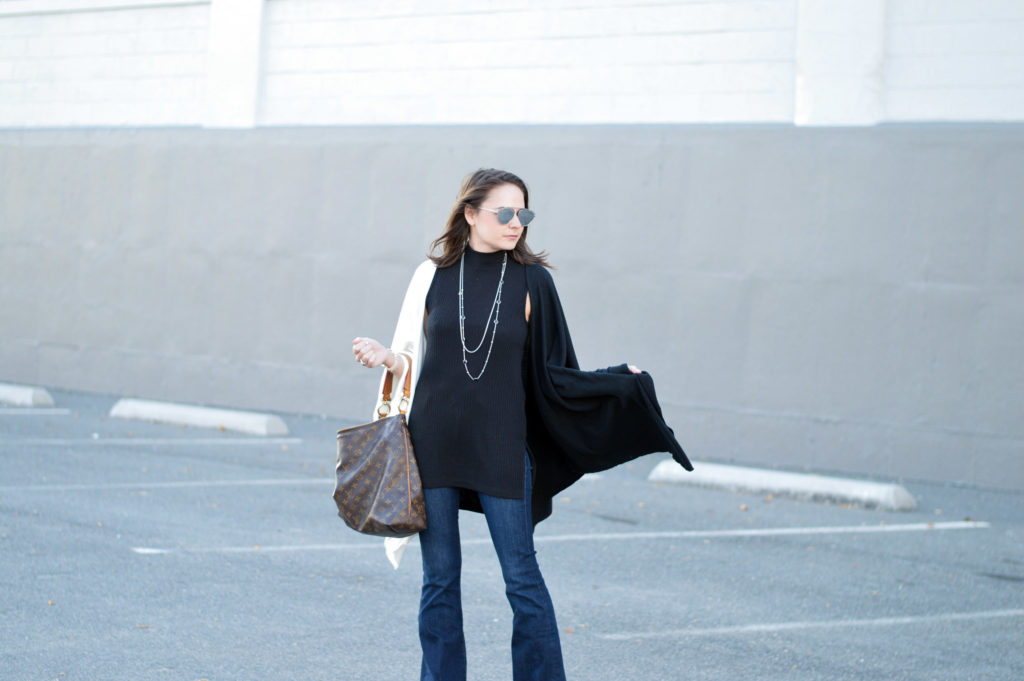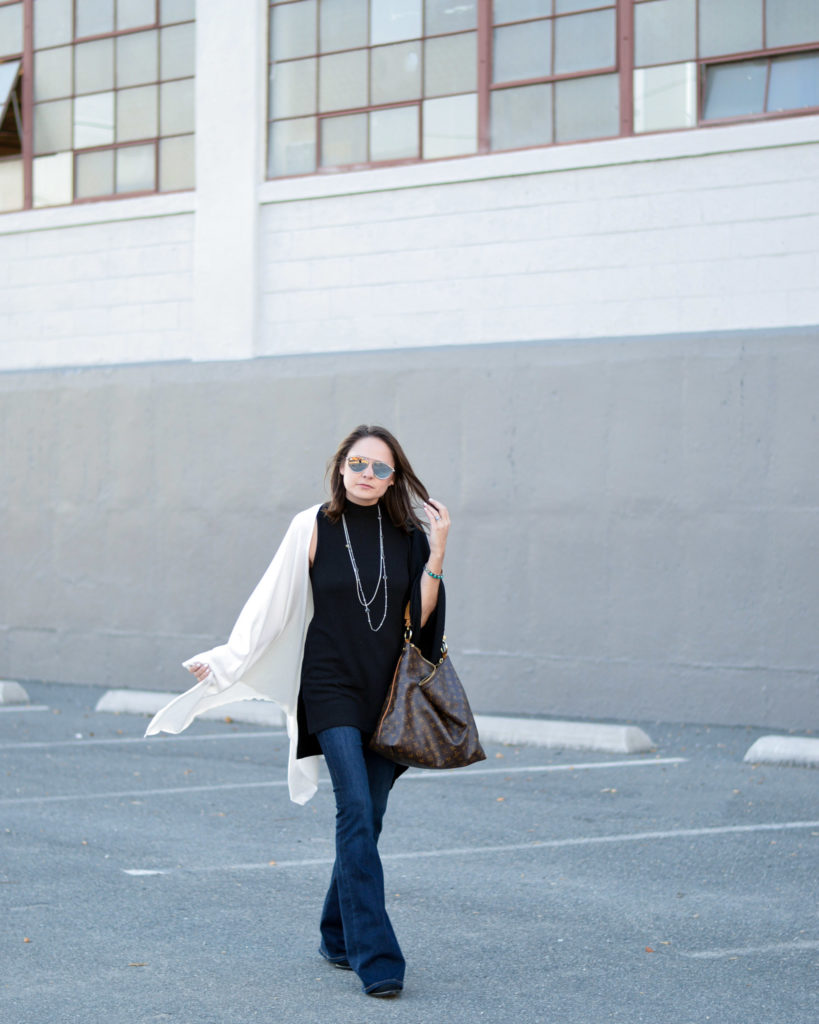 P.S. this post was in no way sponsored by Box of Style, I seriously just love the product.
Donni Charm, Wonder Cape. Ribbed Tank, Splendid. Flare Jeans, Frame Denim. Sunnies c/o Tijn. Necklaces, Ippolita / David Yurman. Boots, similar. Turquoise Cuff, Turkish Delight Jewelry.