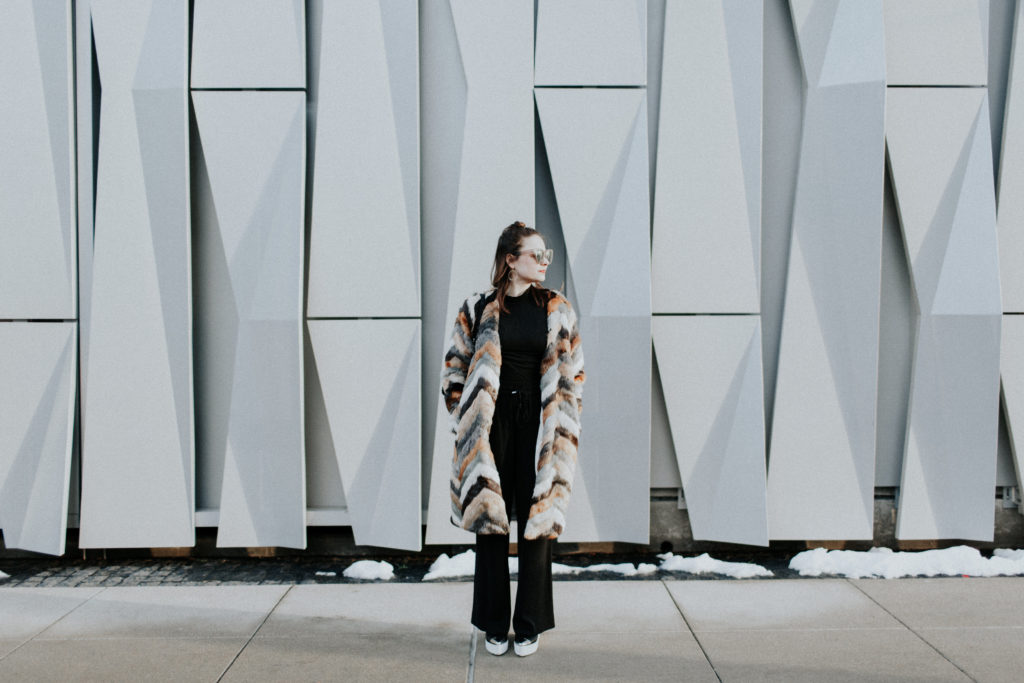 Splattered across social media and consuming small talk conversations over the past week has been the crazy weather – at least in our neck of the woods. A few weeks ago we were graced with 8 and a half inches of snow here in RVA and by Thursday it was a balmy 68 degrees. In such situations, I have got to make sure I am prepared for whatever may come my way when I walk out the door in the morning.
I am the queen of not looking at the weather before I leave the house, and this week was a terrible time to do so. I walked out on said 68 degree day wearing a chunky knit turtleneck and by noon I was blazing hot. Must not make that mistake again. My new strategy is to get dressed in a neutral outfit – seen here with the black mock turtleneck + pants – but keep accessories (and usually a change of shoes) with me in the car for whatever occasion or weather pattern might present itself. This amazing coat from Tart Collections is the perfect piece to turn an ordinary outfit into a WHOA outfit as well as a way to dress up my everyday work wear into night out with the girls wear.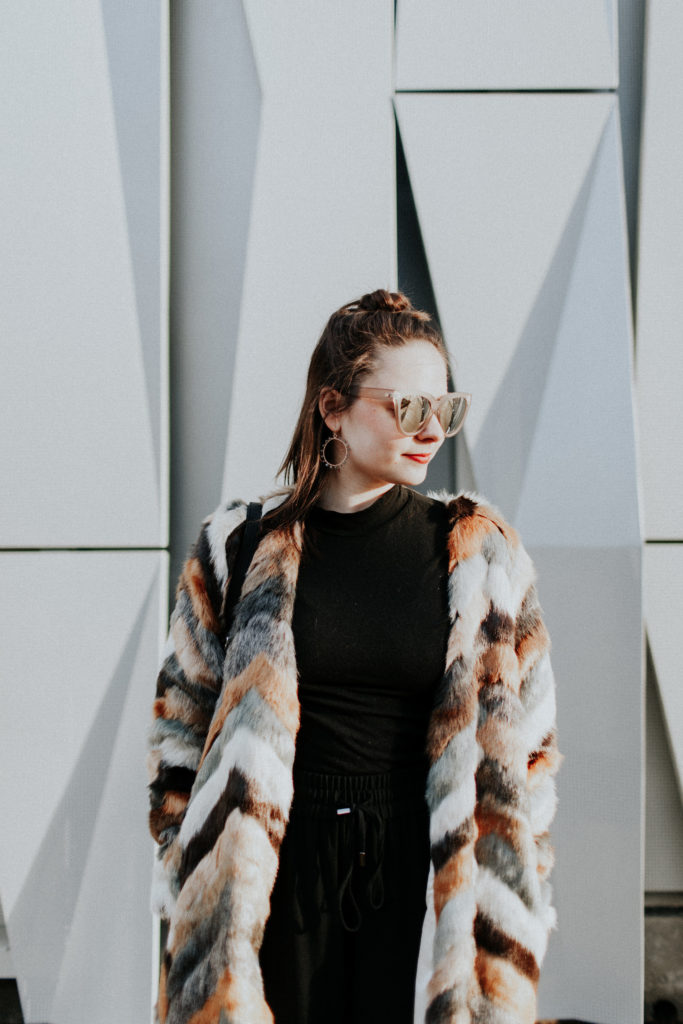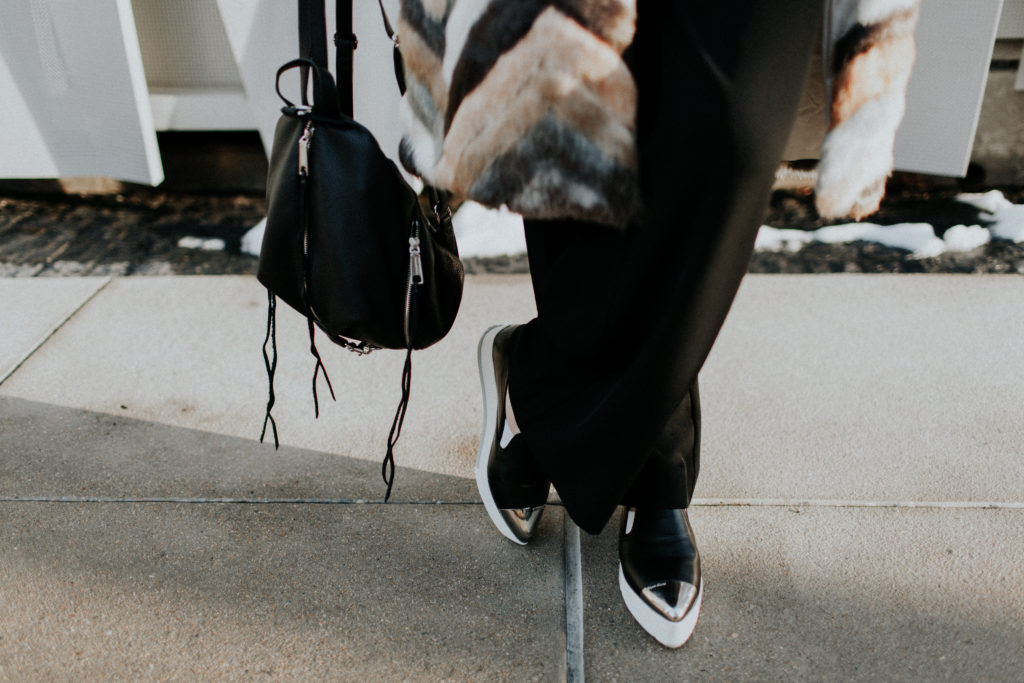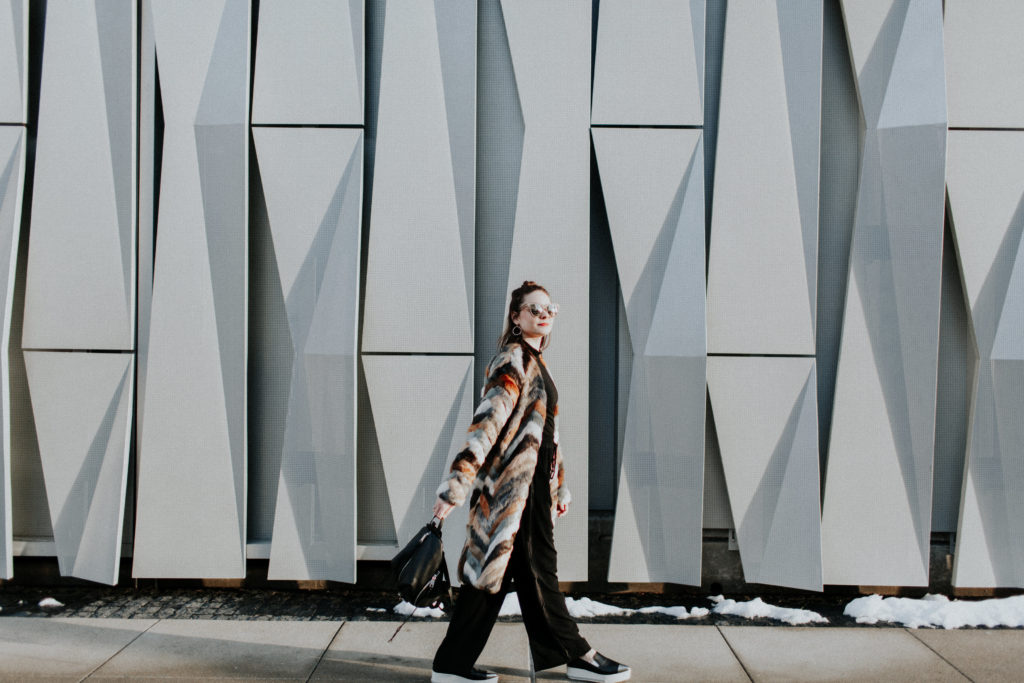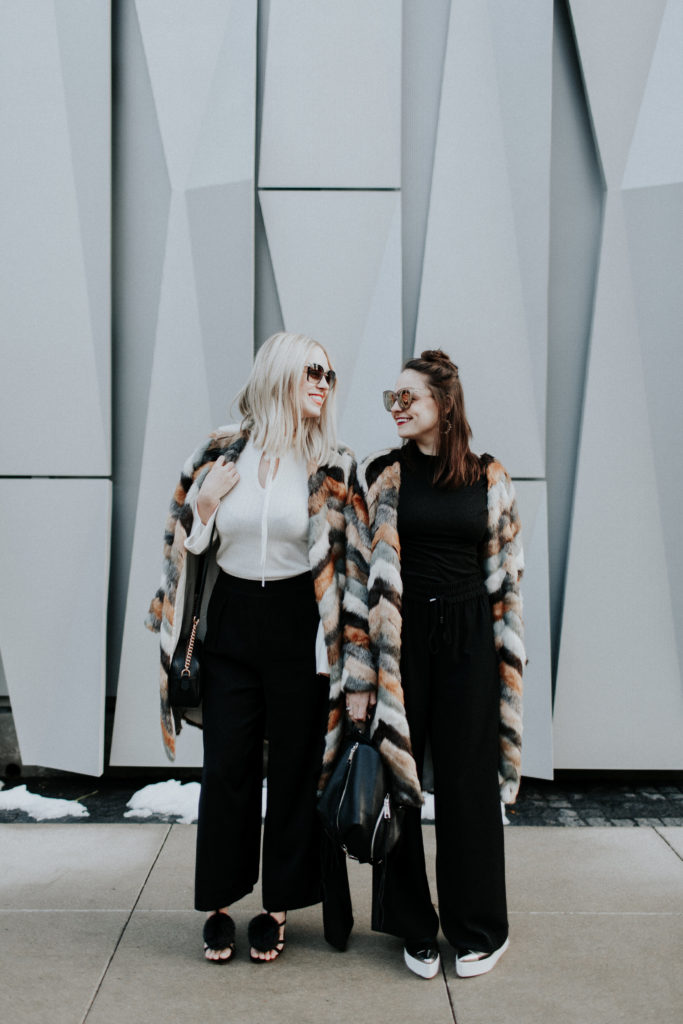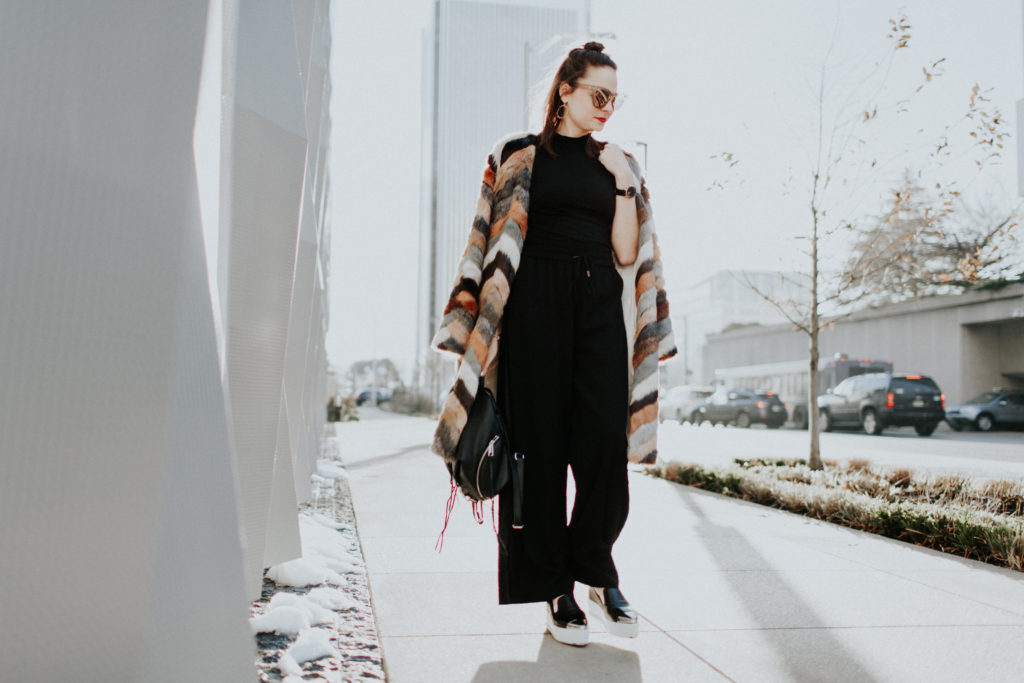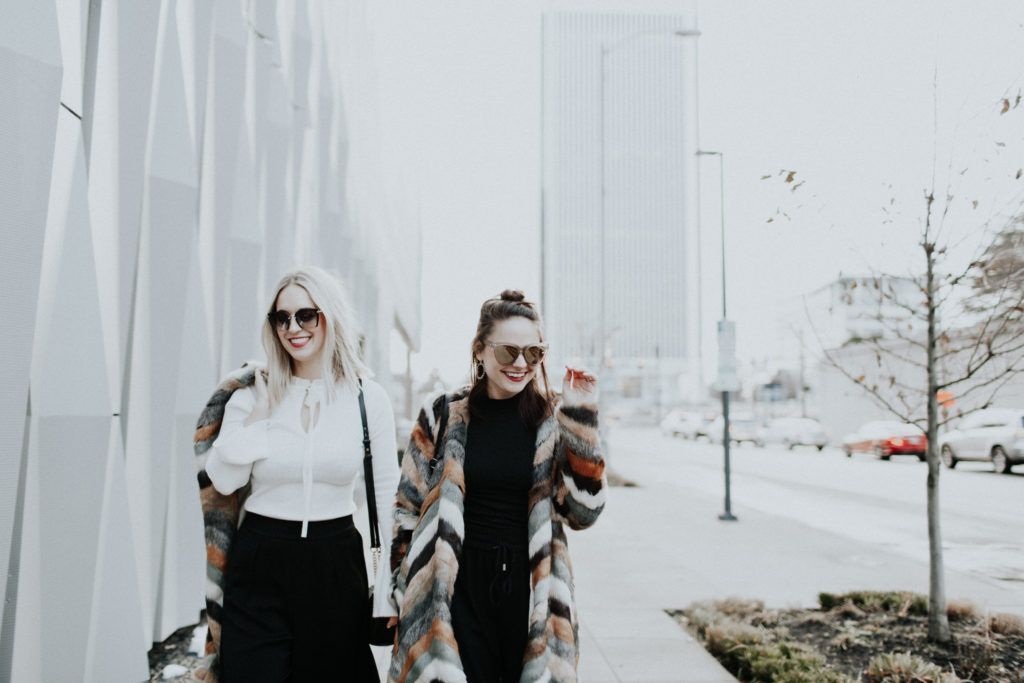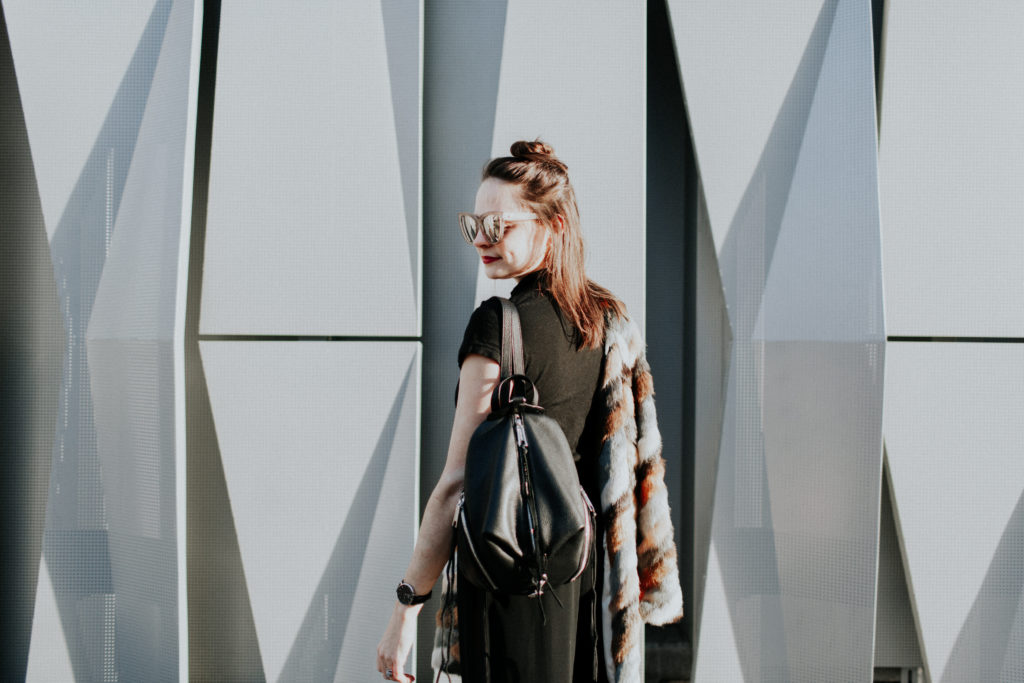 Janis Coat, c/o Tart Collections. Tuxedo Pants, Zara (similar). Mock Turtleneck, Urban Outfitters. Cap Toe Platforms, Miu Miu. Backpack, Rebecca Minkoff. Sunglasses, Le Specs. Watch c/o Daniel Wellington. Earrings, Bent by Courtney.
Photos: Kaytee Lauren