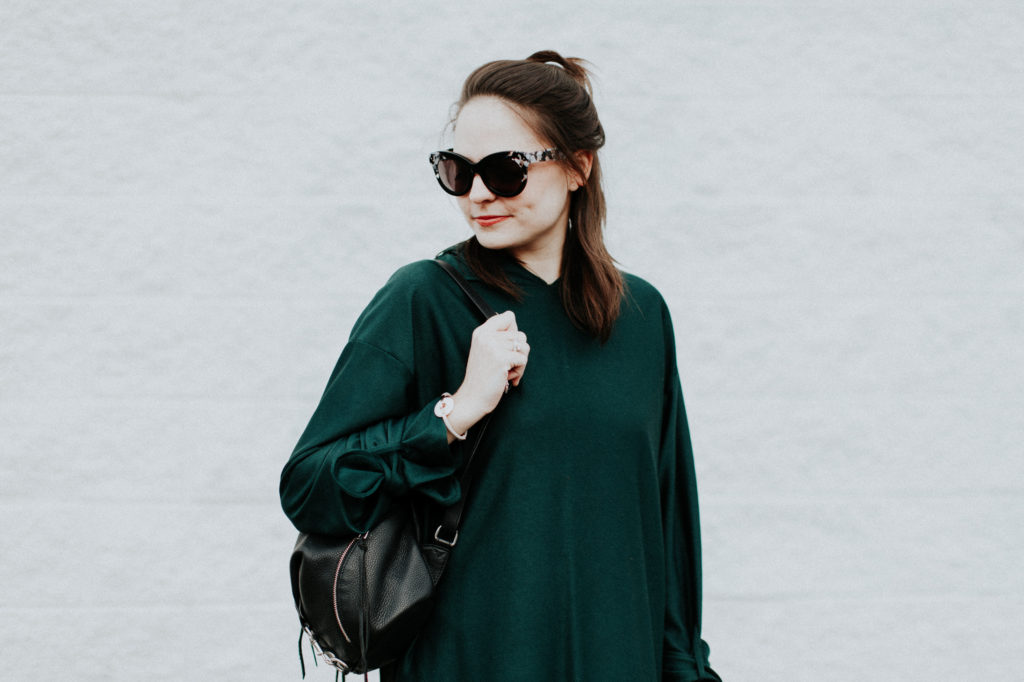 I'm sitting here, staring at my screen, waiting for inspiration to strike me, and I'm thinking 'well, I'll just write about how to get inspired to write a blog post.' Very meta huh? Is that what meta is? I've never really understood the whole meta thing. Butttt I digress. In all honesty, I don't think that I could tell you anything helpful about how to get inspired to write a blog post. I am always telling Catherine that she is so good at writing mindful, inspired posts and I'm always over here like HEY HOW COOL IS THIS DRESS?
But that is just the difference in how our brains work. While I am working on being more patient, thoughtful and mindful in my daily life, I have to admit I am still struggling with my writing. As a 'skill' it is definitely a work in progress and I have to admit that is probably due to my chronically impatient nature. So for now I'll just stick to what I know.
How great is this Rebecca Minkoff backpack that Johnny gave me for Christmas? I'm obsessed. However, when we went to take these photos, I was like 'wait, Cath, what do I do with the bag? Actually wear it like a backpack?' No. As practical as the backpack is for walking the streets of New York during Fashion Week and being handy dandy when it comes to carrying around my everyday essentials, it is definitely not photogenic. First attempt definitely made me look like a 14 year old heading to her first day of High School. So take heed friends, when photographing with a backpack, I would go with the old hold and swing or over one shoulder.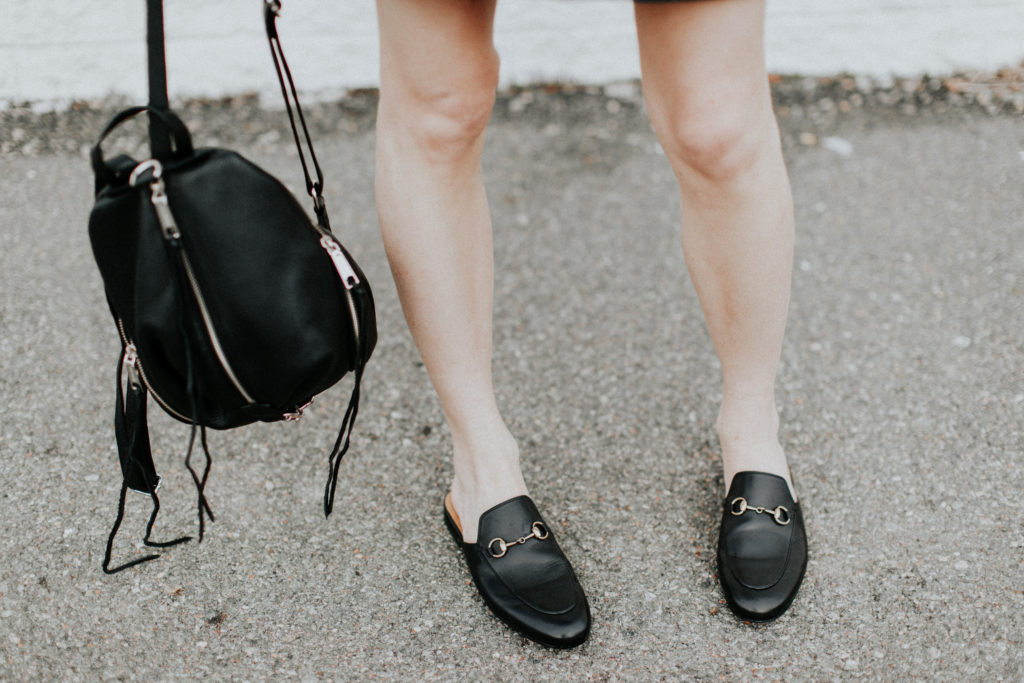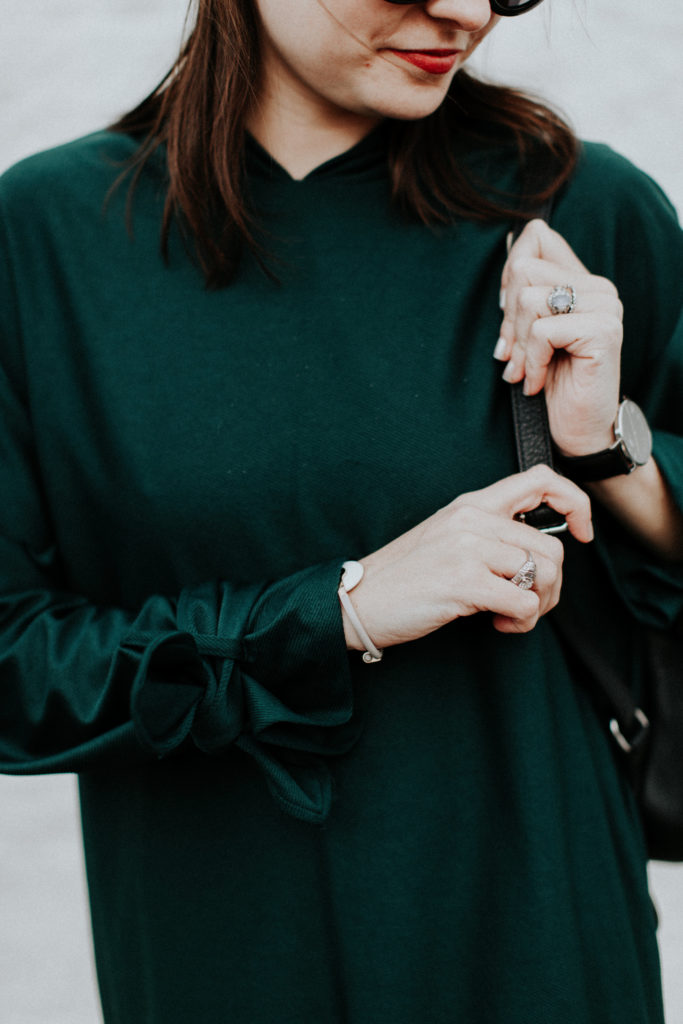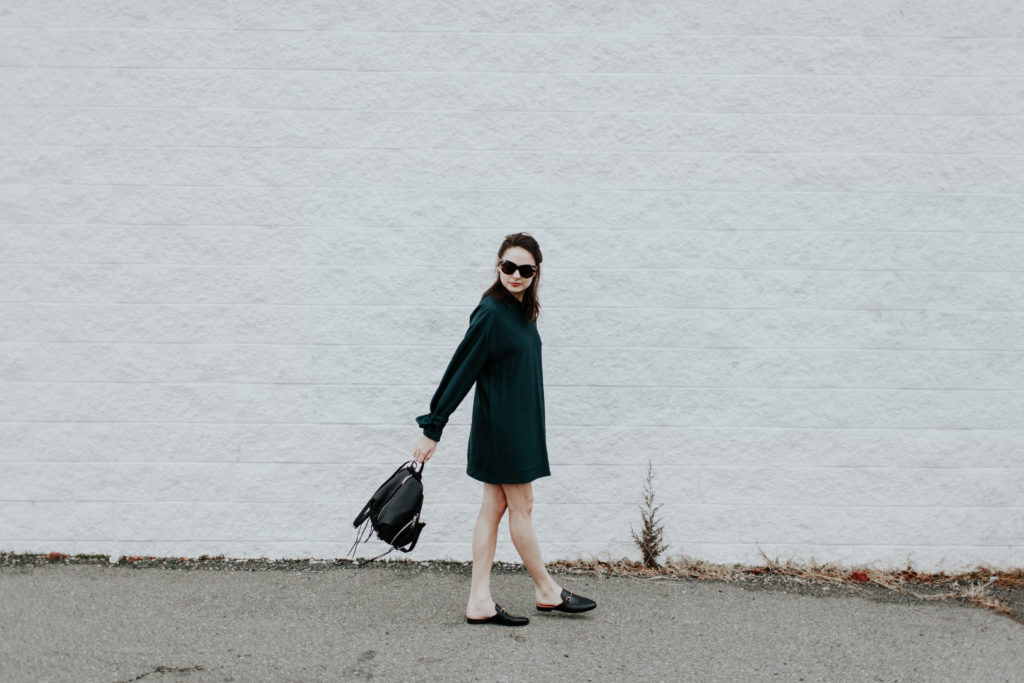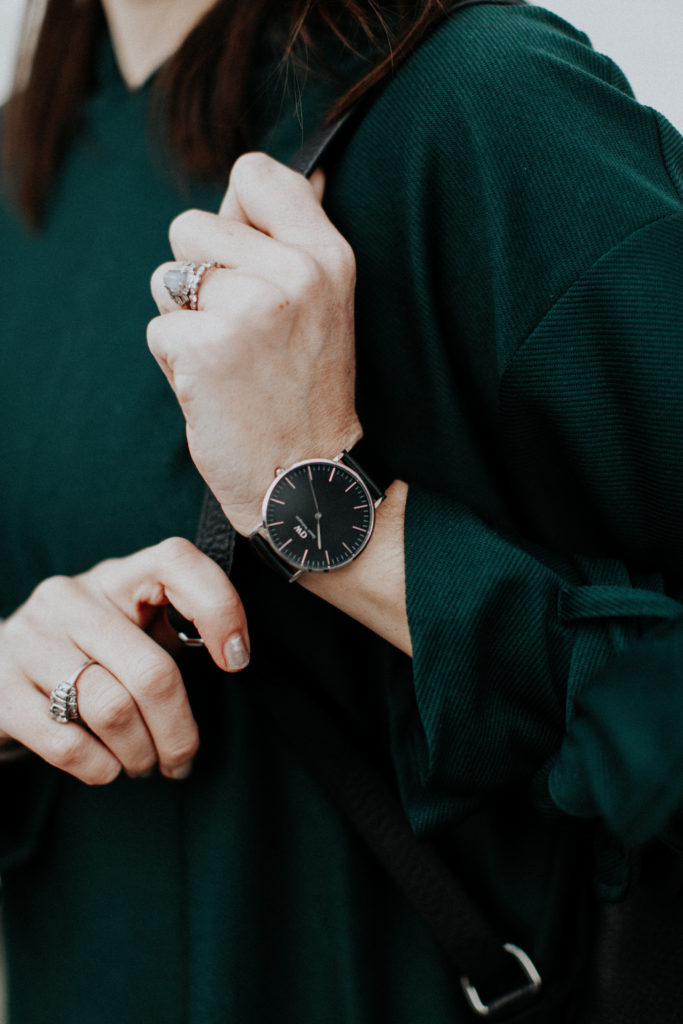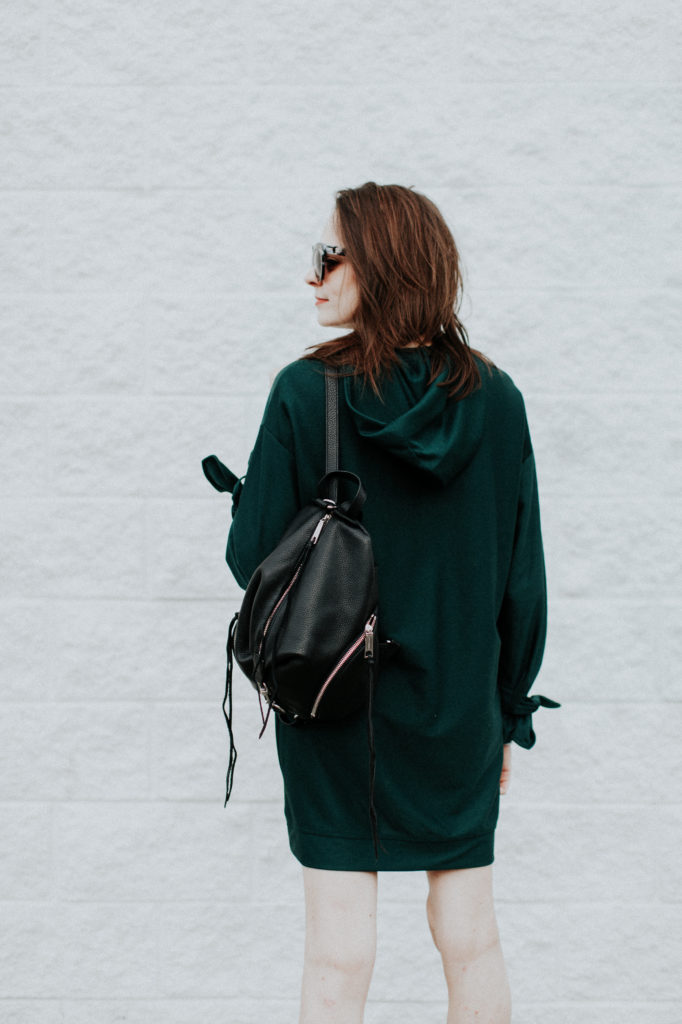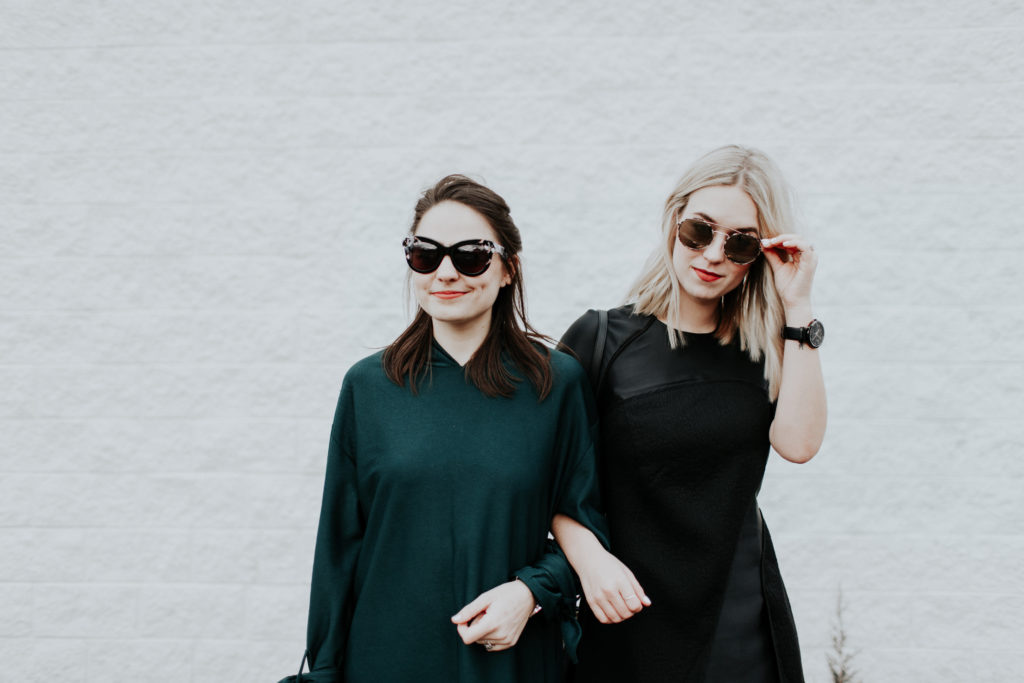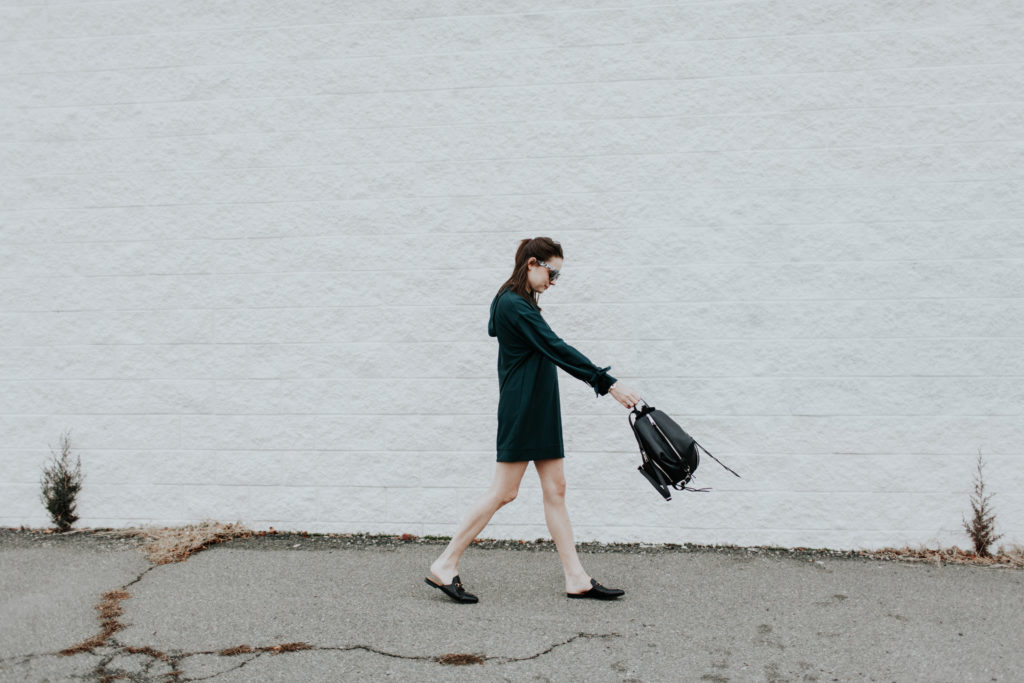 Dress, Zara (similar). Backpack, Rebecca Minkoff. Watch, Daniel Wellington. Sunnies, Krewe. Mules, Gucci (more bank acct friendly version here). Photos: Kaytee Lauren.