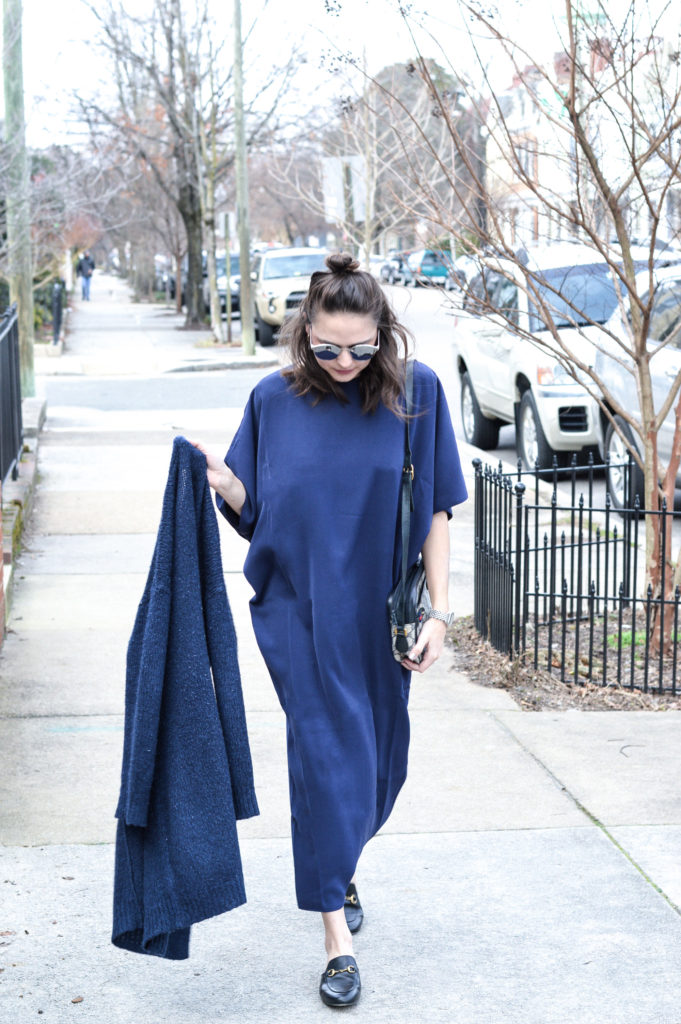 With Catherine and my sister getting married in the next few months, I guess you could say I've always got wedding on ze brain. I usually have so much trouble coming up with titles for my post but as soon as I put on this outfit, I was immediately inspired. The only thing this look is missing is the Something Borrowed but that's only because John took these photos and not Catherine. If it had been Cath, I would definitely have added something from her closet / jewelry collection / lip color choices to round out the look.
So here we have Something Old (Vintage Gucci Bag), Something New (Gucci Slides) and I think the Something Blue is pretty obvious. And as you can see, my writing has not progressed any since my last post, because here I am giving you a play by play of this look! Any old way, I'm not sure if Cath plans on sticking to this motto on her wedding day, as she is as nontraditional as it gets, but if she does, I am sure she will come up with some pretty rad choices.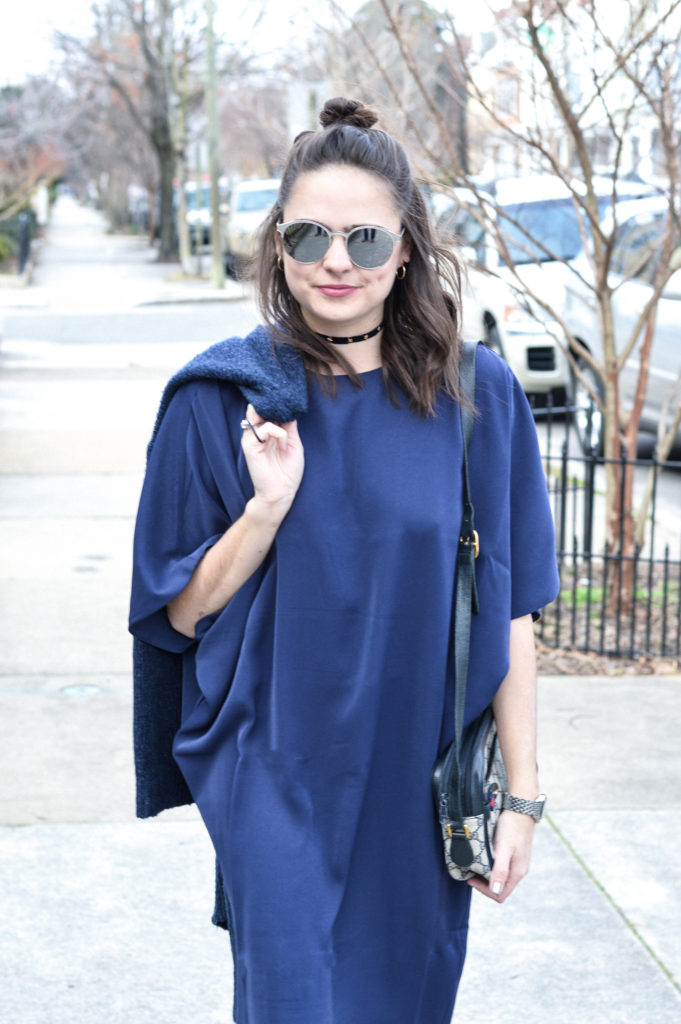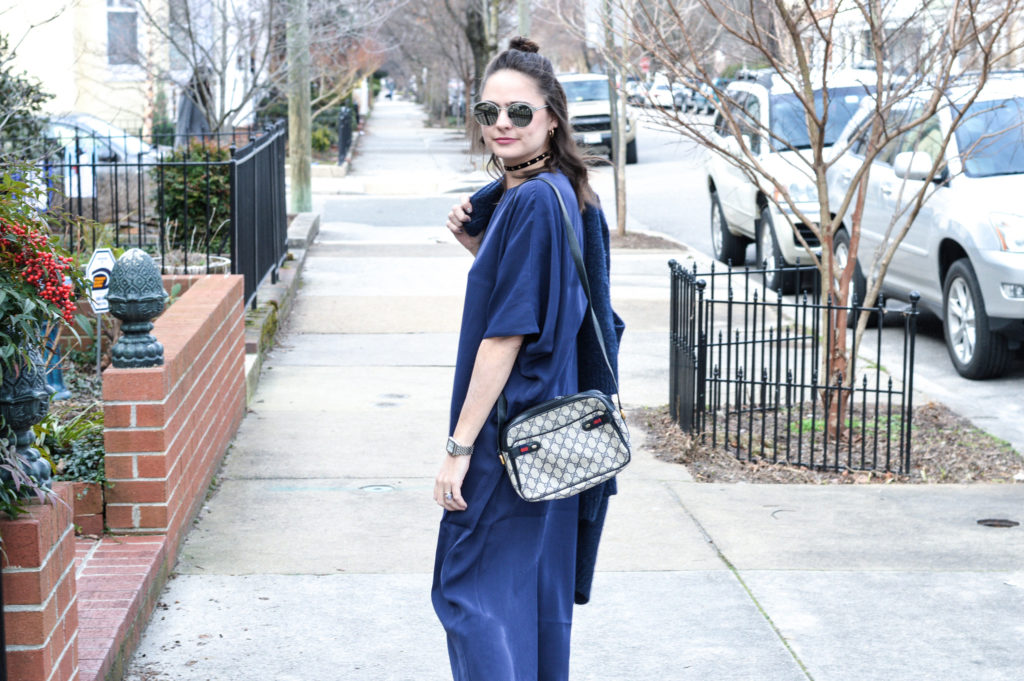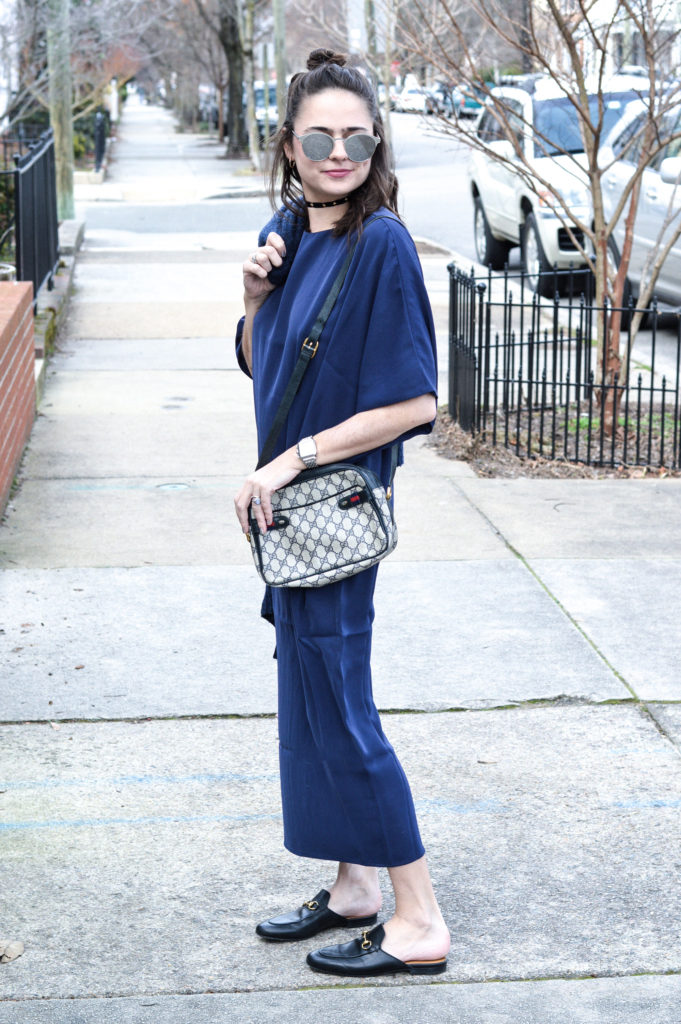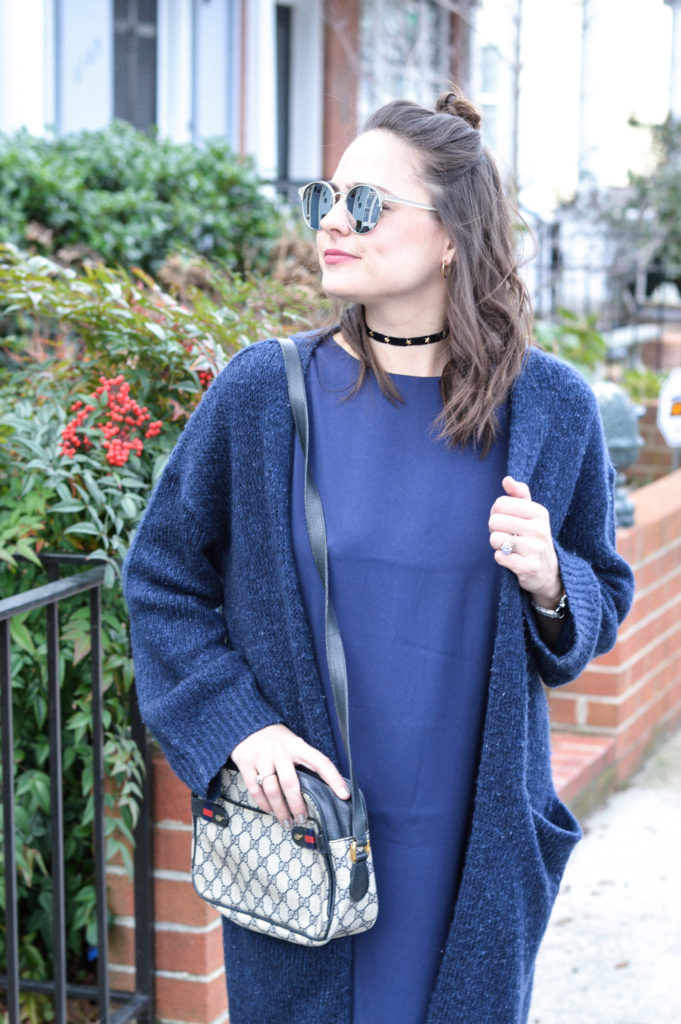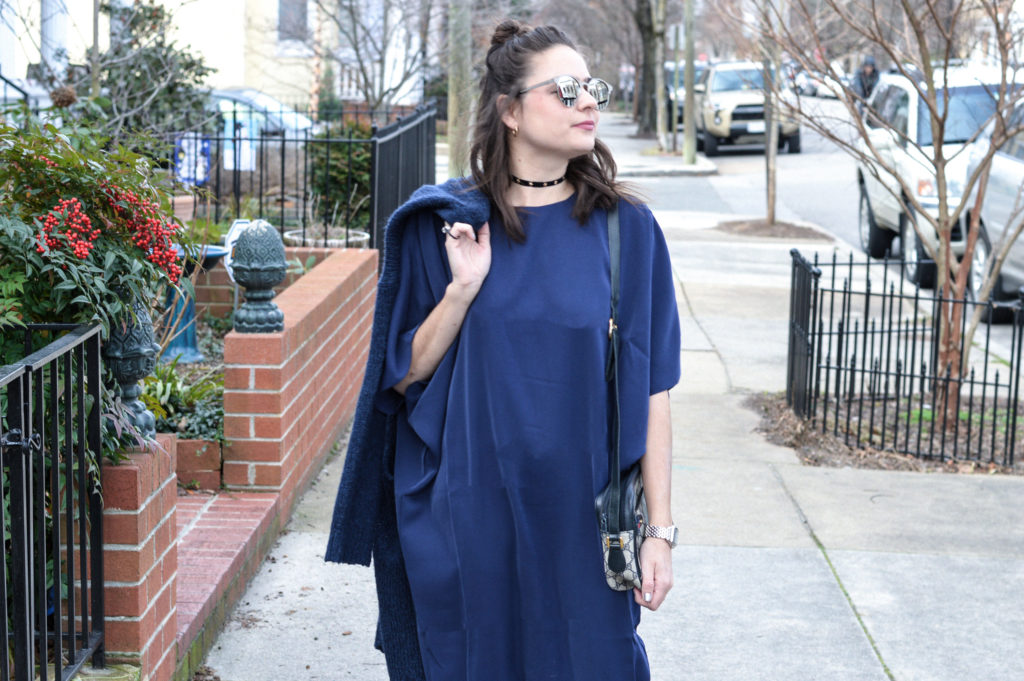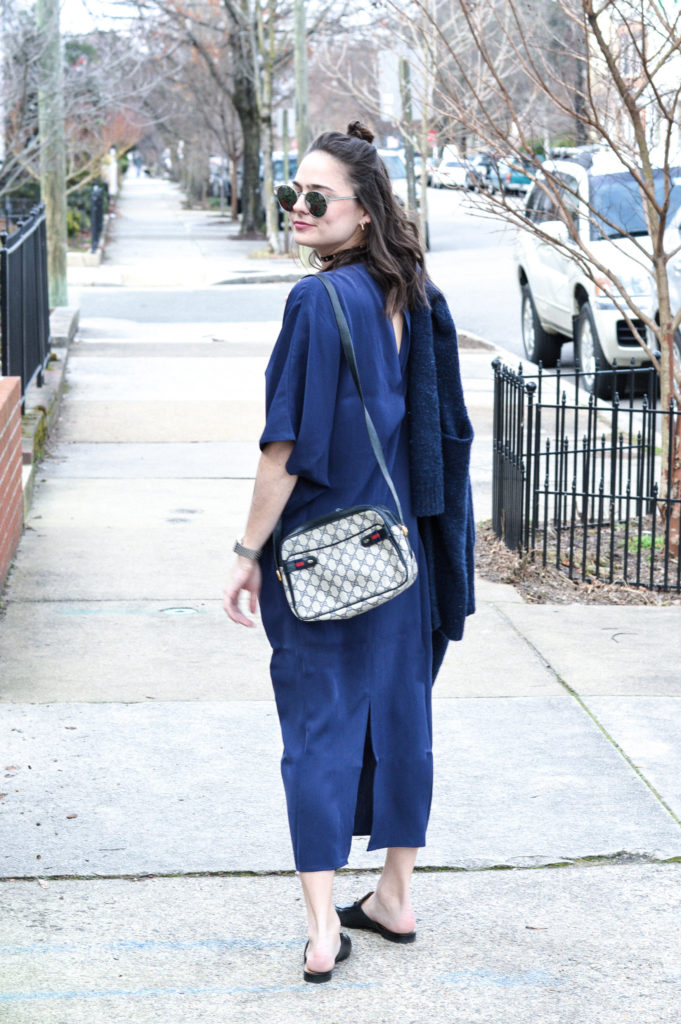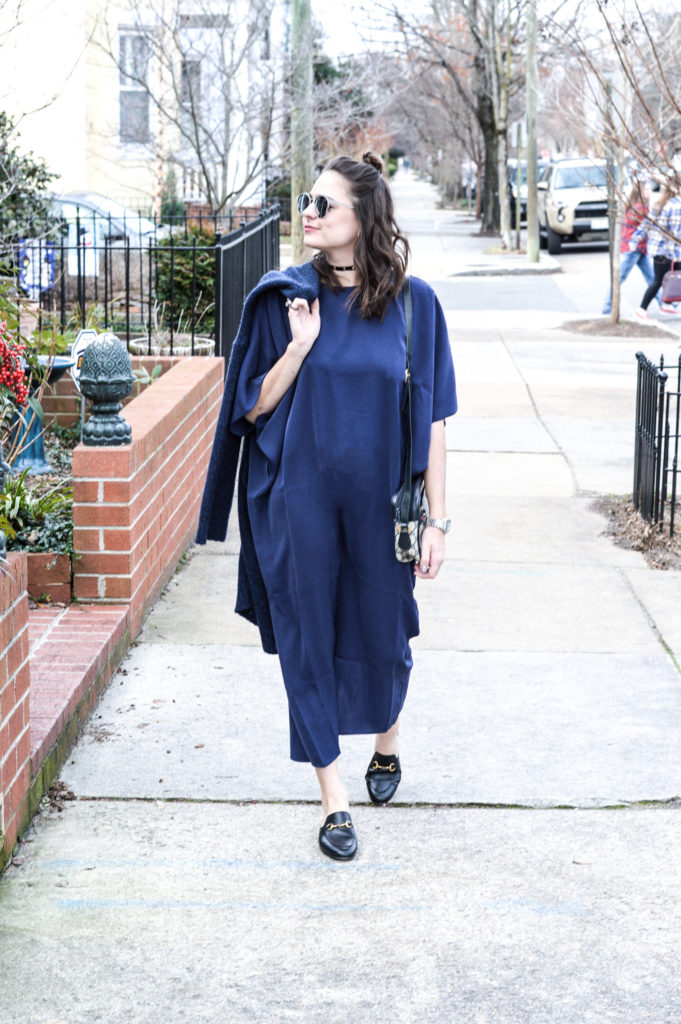 Dress, ASOS. Sweater, HM (Similar). Bag, Vintage Gucci. Slides, Gucci. (more budget friendly) Sunnies c/o TIJN. Choker, c/o Ettika. Watch, Michele.