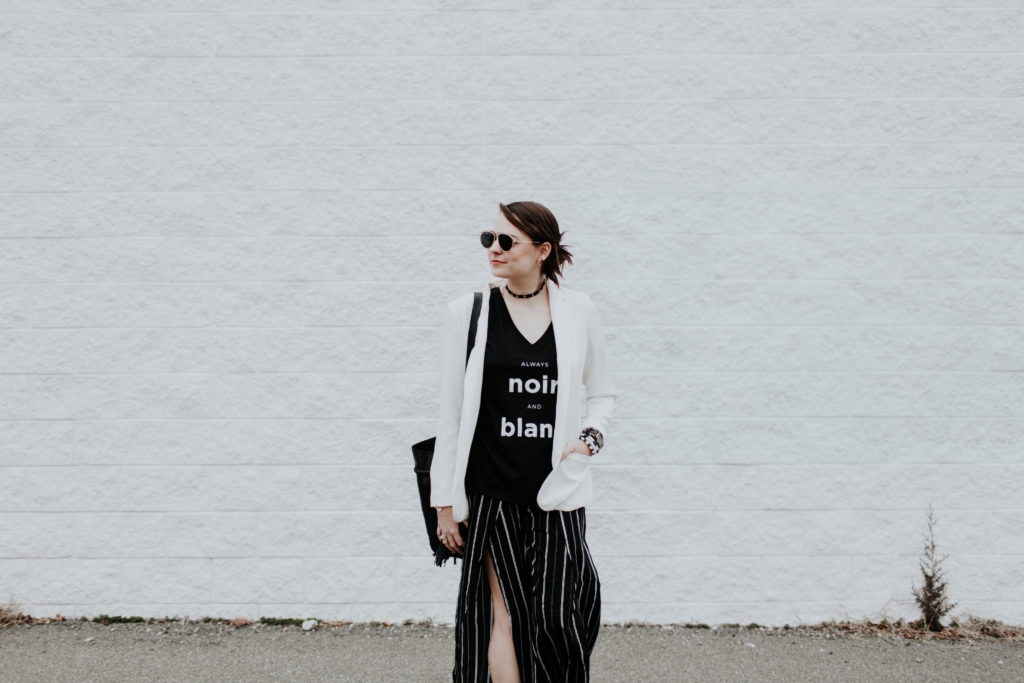 Do you guys have anything in life that you seriously regret? I don't mean, like, oops. I mean, something you can't go back and change?
One of my biggest regrets is that I did not continue my study of French after high school. To toot my horn, I was really pretty good at it – almost fluent. That ended up being the reason I did not take it in college – because I placed out. In college, I was, of course, relieved that I did not have to continue language study because those classes were at 8am Monday, Wednesday and Friday and who wants that? Certainly no college student. But over the years I have come to seriously regret that decision.
I traveled to France in high school, and to Champagne after college and there is just something spectacular about it all. It's magical. Every fashion girl loves the effortless chic characteristics of Parisian women and I would be lying if I said I wasn't completely obsessed. I keep this book close to me at all times and my mega daydream of attending Paris Fashion Week looks like an attainable goal, which is extremely exciting. Looks like it might be time to pick my studies back up so I can make my best attempt to blend in when the time does come.
All of this from two French words on a t-shirt, you ask? Yes, indeedy! Snag this shirt or one of the other brilliantly minimalistic designs from Tiny Love Design today and use our code 'crystalpress20' for 20% off!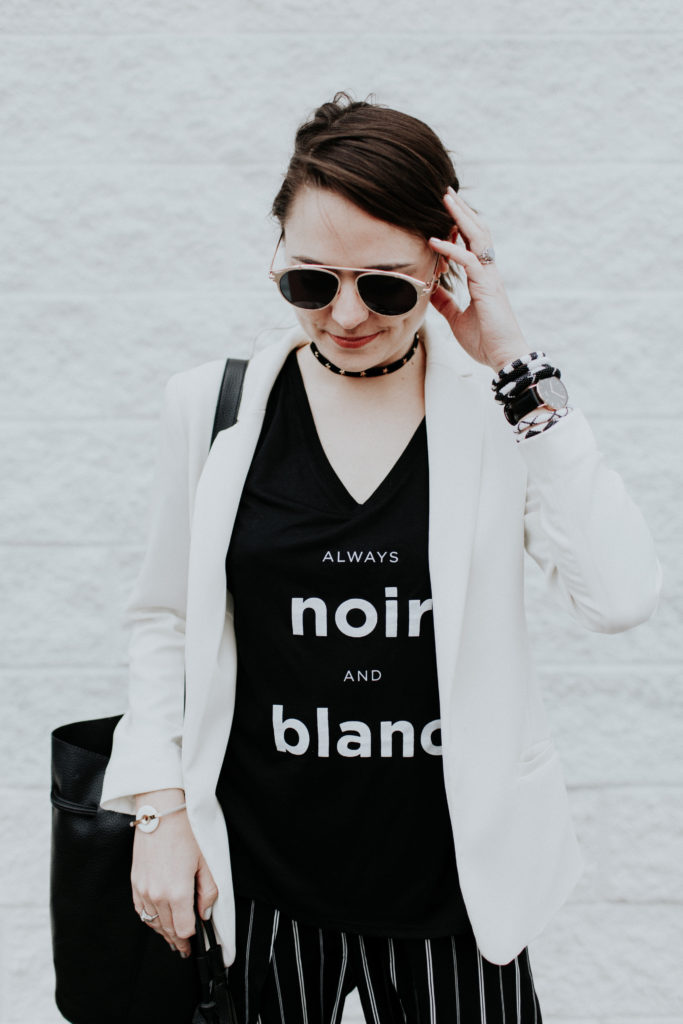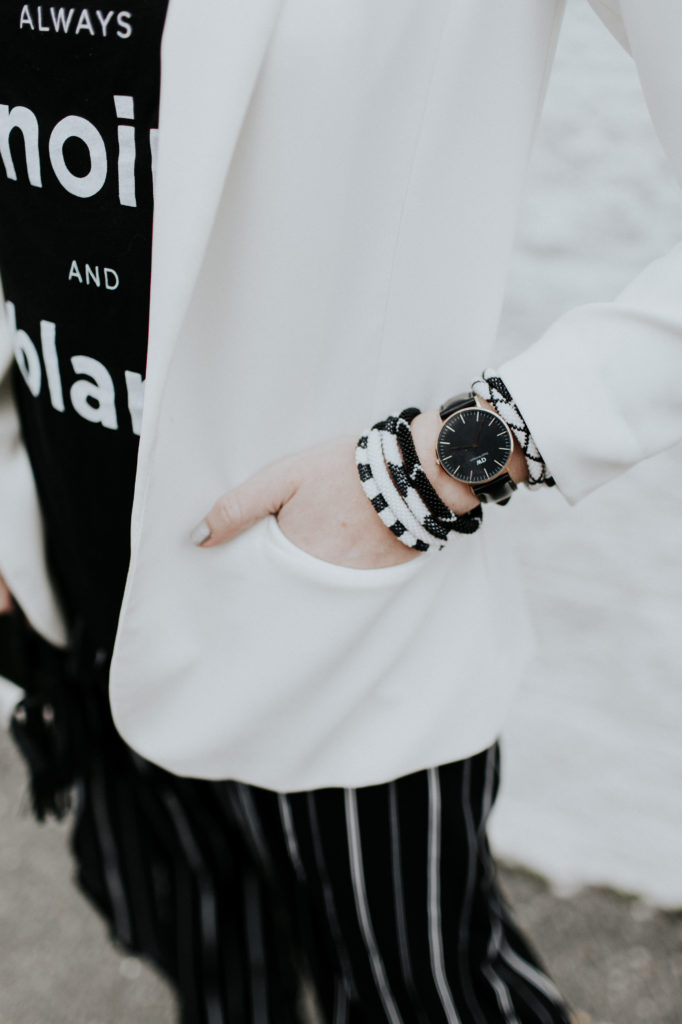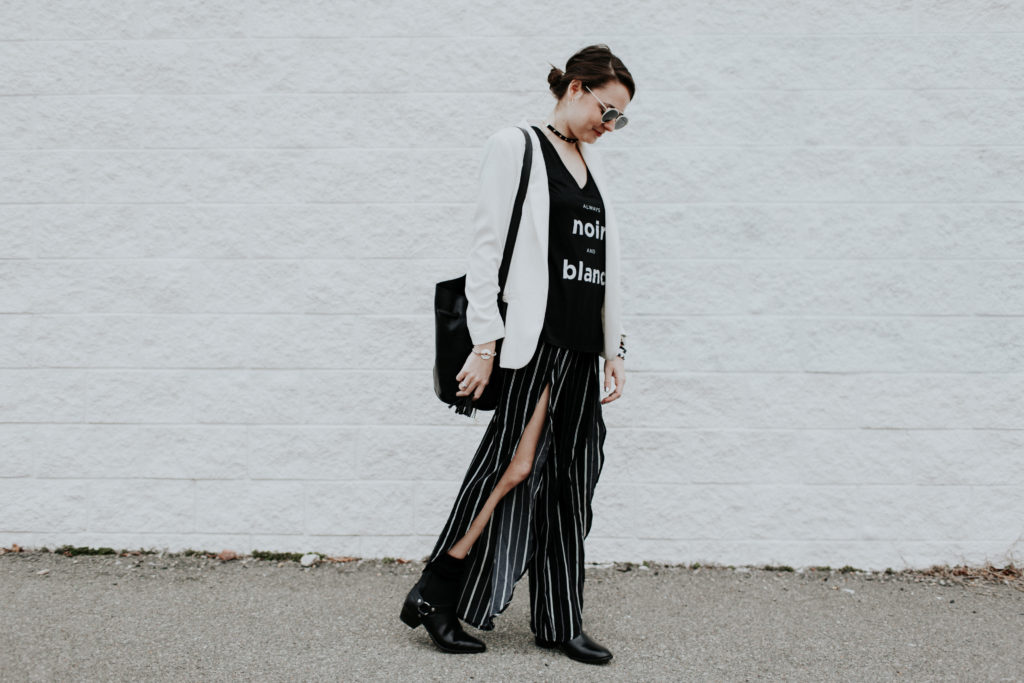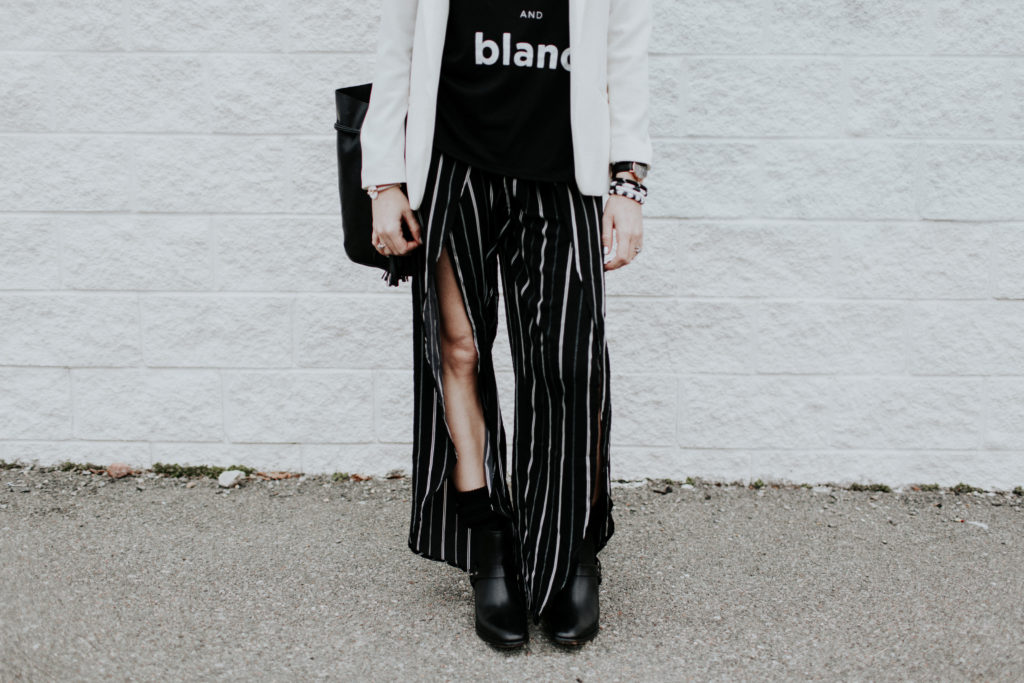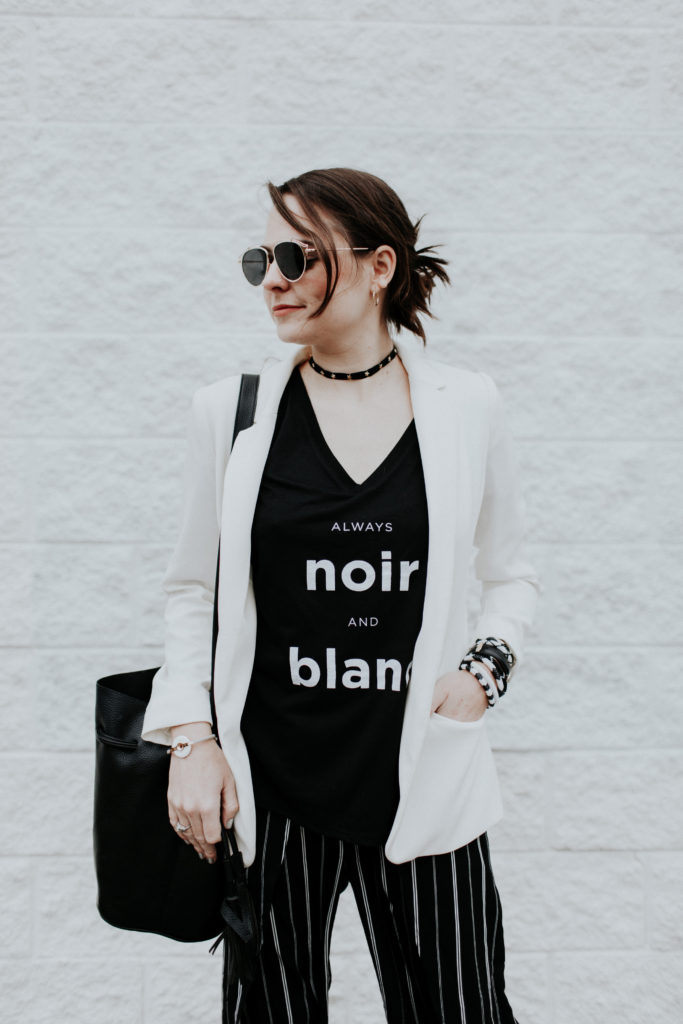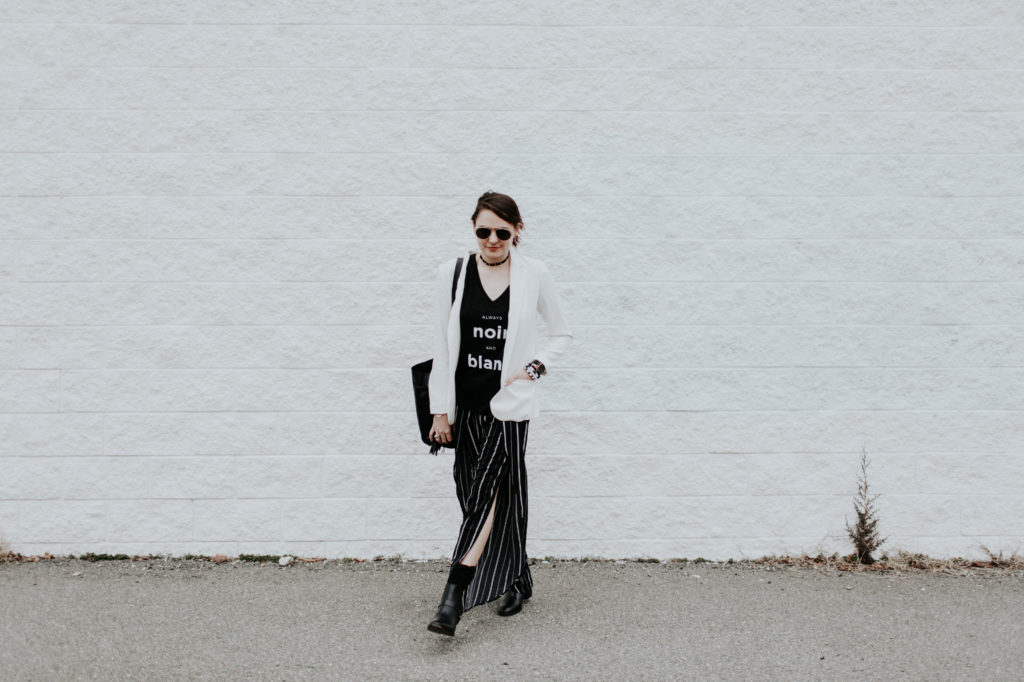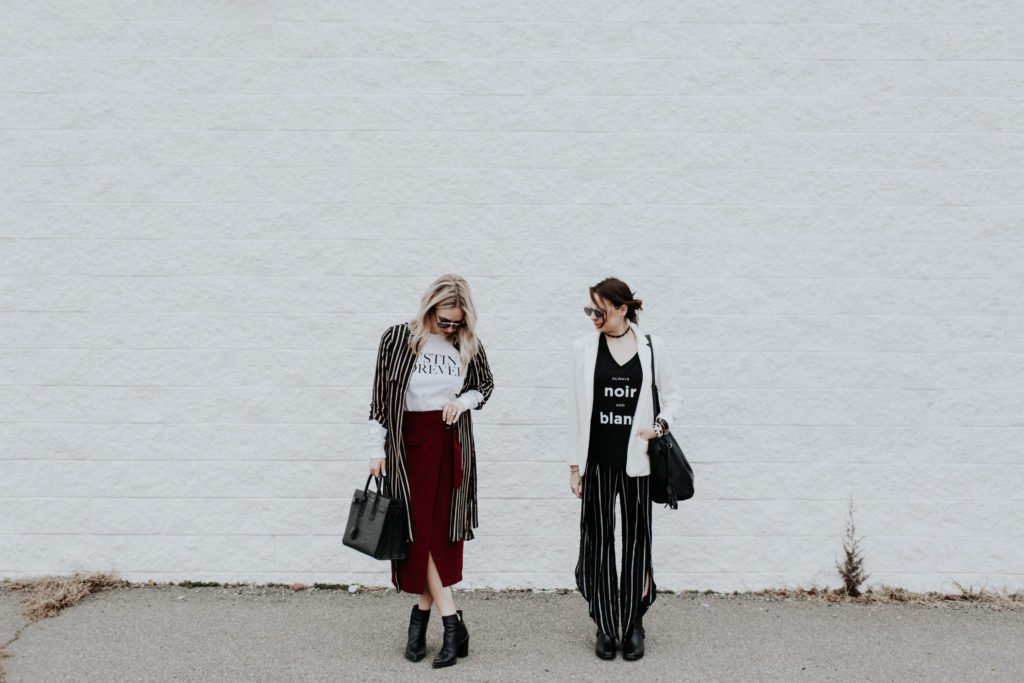 Blazer, HM (similar). Tee, Tiny Love Design. Choker, Ettika (use code 'thecrystalpress' for 15% off!) Bag Baggu. Boots, Frye. Pants, Similar. Sunnies c/o Tijn. Watch, Daniel Wellington. Bangles, Sashka Co.