Who doesn't love a good burger + brew joint?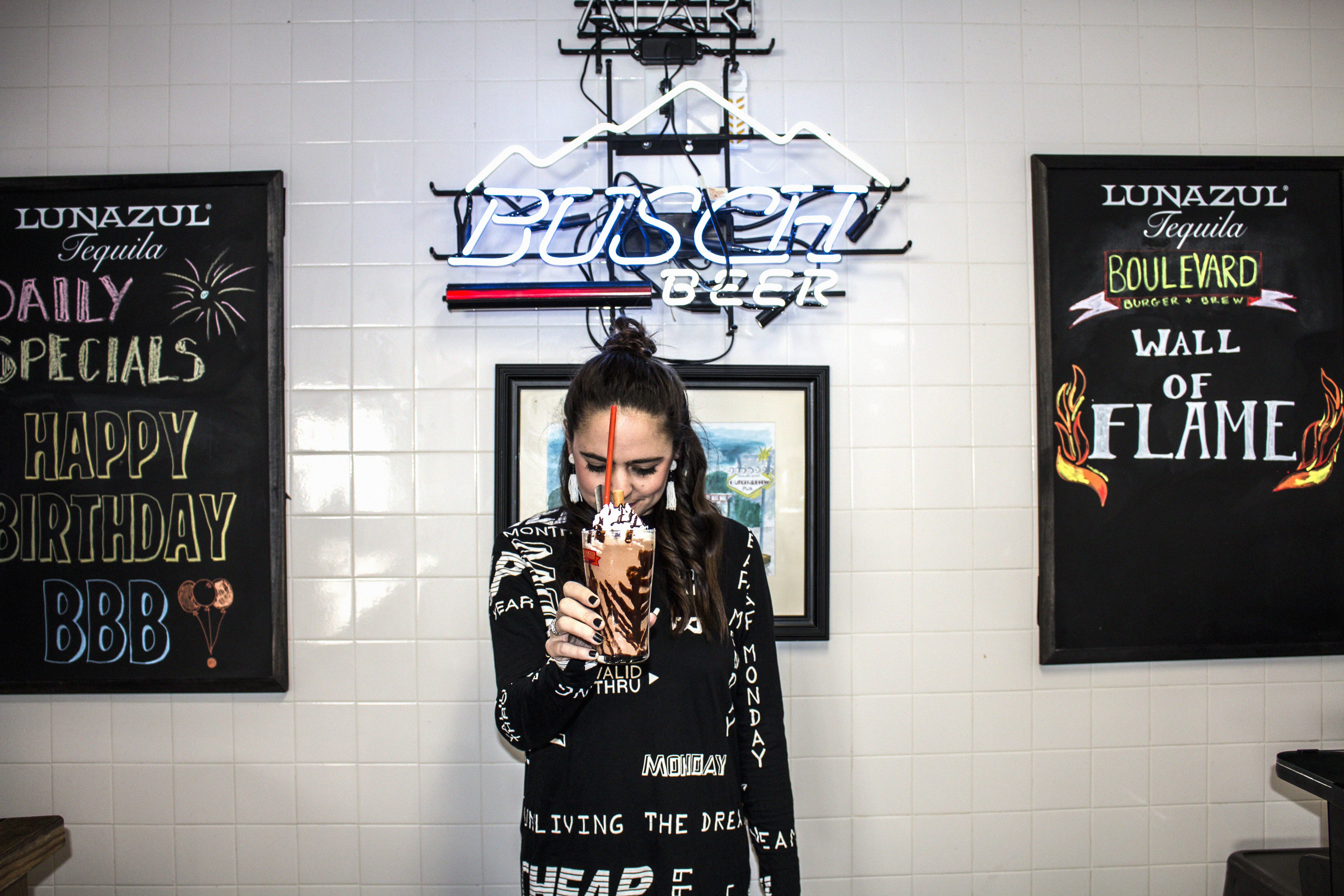 It's not a secret that we love Richmond. I love Richmond for so so many reasons! From the river, to the shopping, to the incredible selection of restaurants we have here, Richmond is simply the best. We have so many awesome places at our finger tips and we intend of taking FULL advantage of that and sharing our experiences with you guys. (Are you following along with us on insta-story? That's where most of the good stuff happens)

Like I talked about last week, Catherine and I are shaking things up on TCP (see what I did there?), and we have been brainstorming fun places to take photos and the more unique the better. So last weekend we popped by Boulevard Burger & Brew for some shakes + shooting. BBB is an old car warehouse that has been converted into a diner style joint, and they did it so perfectly. It's got the big red and white booths, aluminum two tops and a spacious bar with the round stools. It's even got a room (where we sat) that has Pac-Man games for tables! It's simply put a place for great burgers, craft beer and boozy milkshakes. No frills, it is what it is and I love it. It's proximity to the Diamond and Movieland also make it a prime spot in RVA!
Catherine and I just opted for milkshakes this time (one boozy, one not), but John and I frequent the place and I gotta tell you my favorite burger is the Diablo. (Disclaimer: I do get the Diablo sauce on the side because it is s-p-i-c-y!) Oh, and definitely get a side of tots!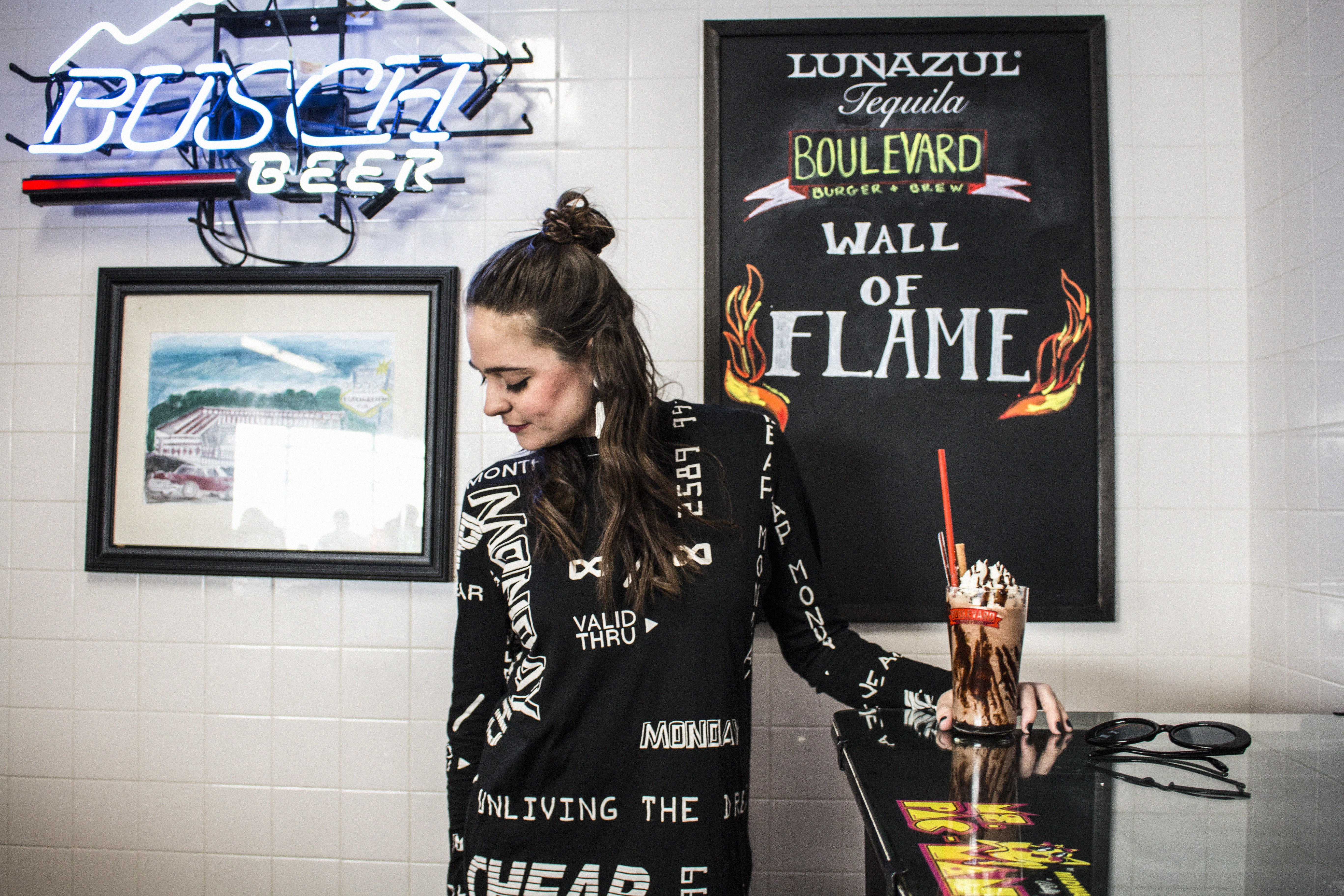 My favorite boozy shake : *The Muddy Beaver* Kahlua, Frangelica, Chocolate Soft Serve with Chocolate Drizzle and a Pirouette Cookie!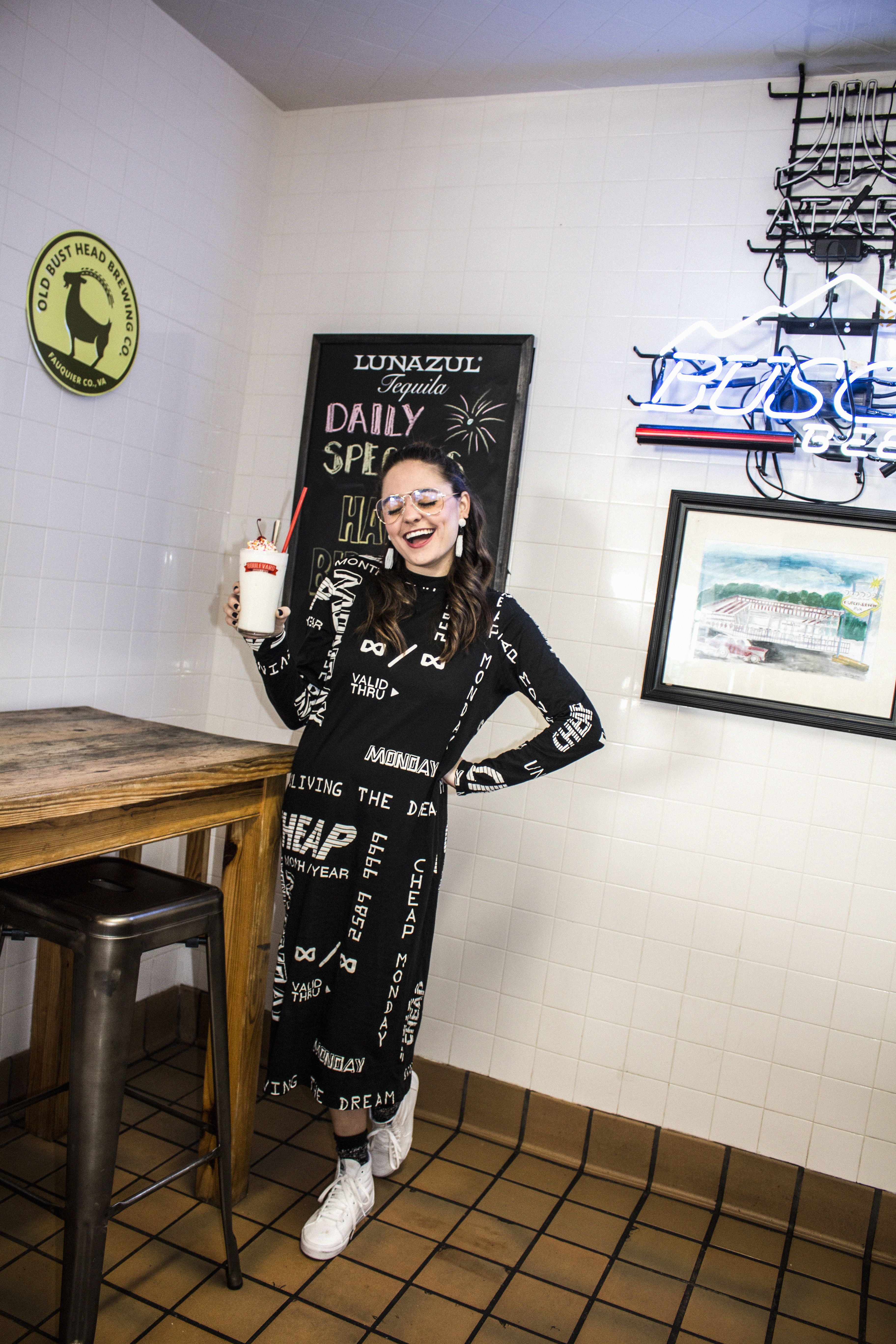 Catherine opted for plain vanilla with rainbow sprinkles which was just as yummy!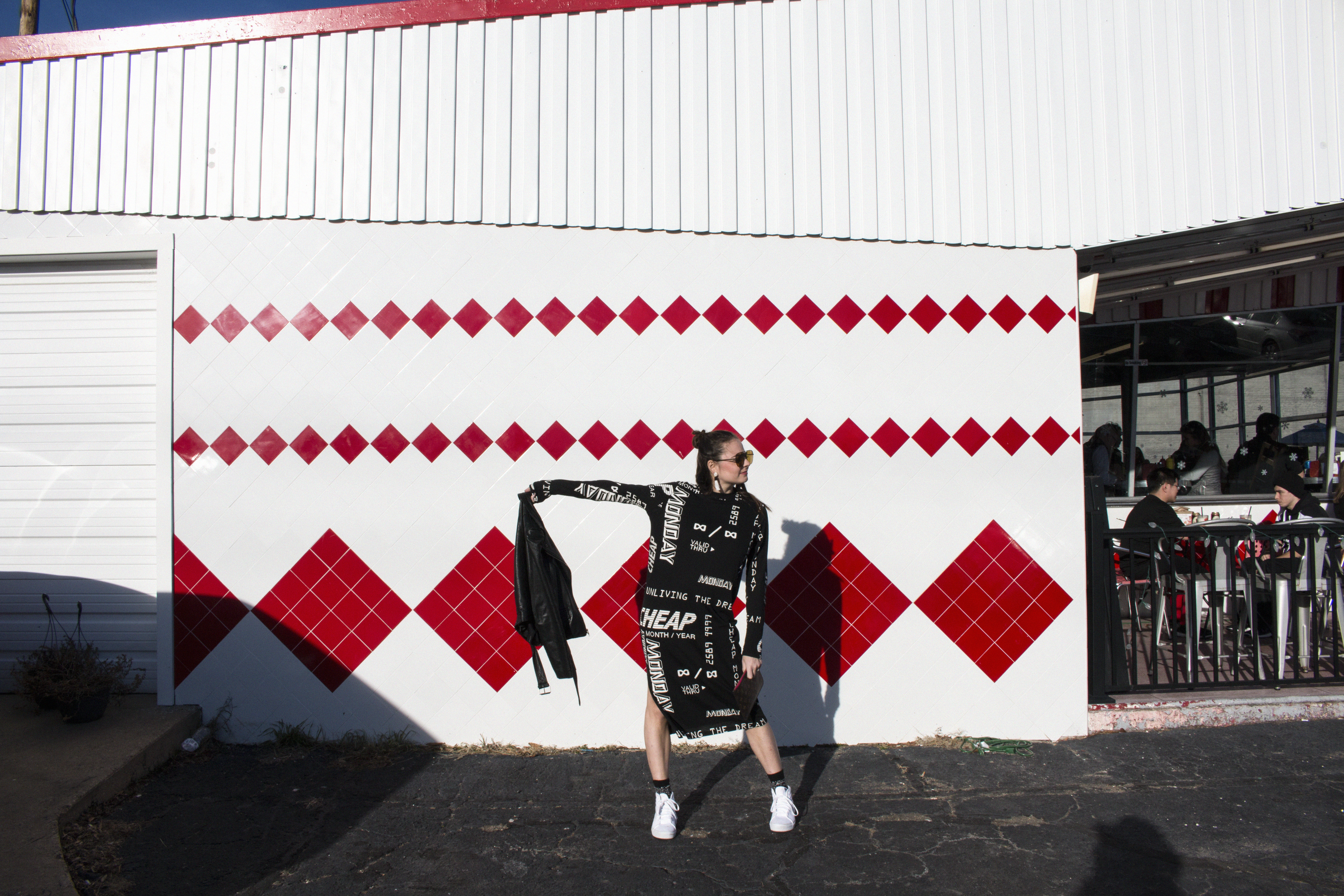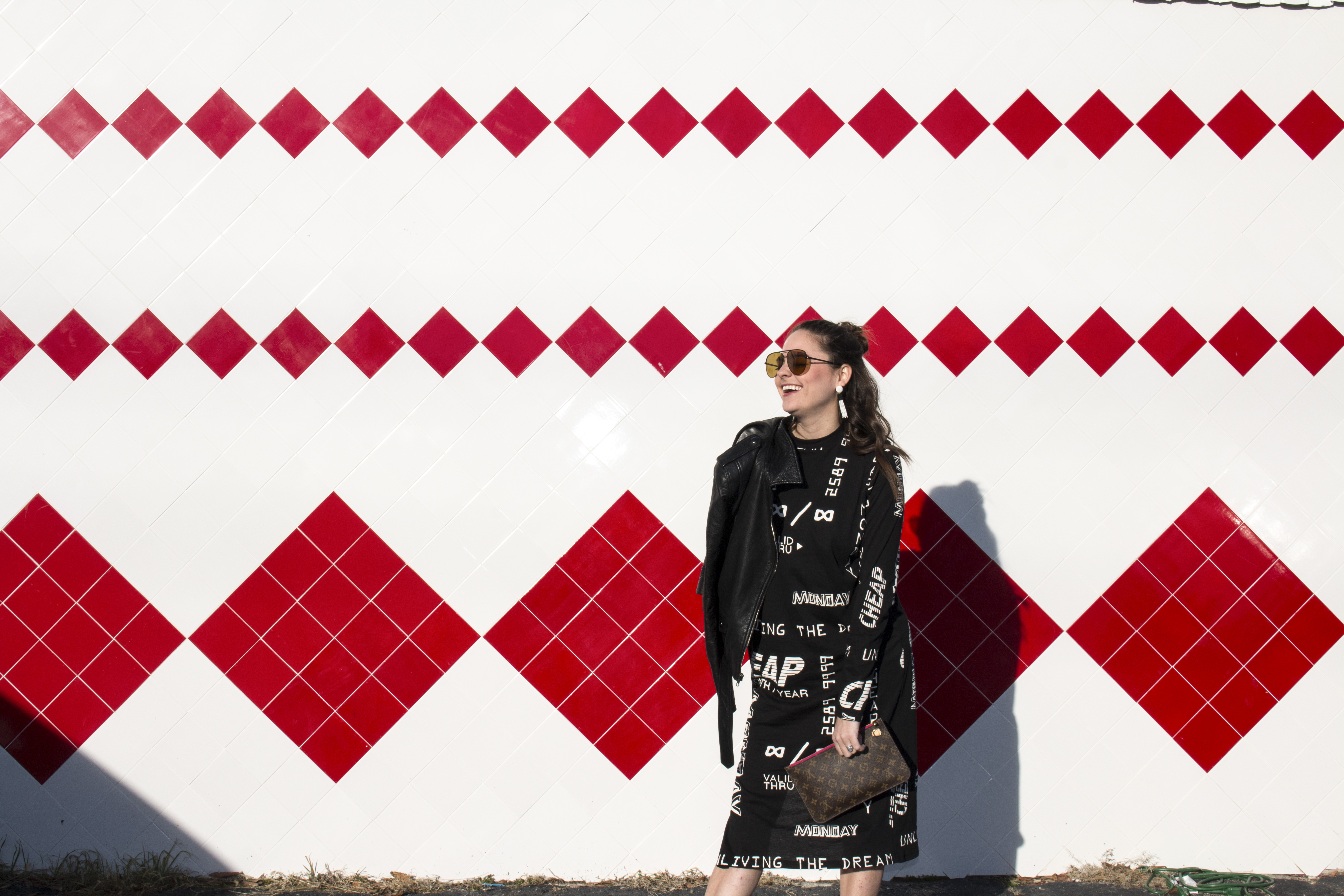 PS. How rad is this dress from Cheap Monday? I felt like a major bad ass in it + couldn't help but pair it with the Vans that John gave me for Christmas. I think I'm ready to relive my high school skater days.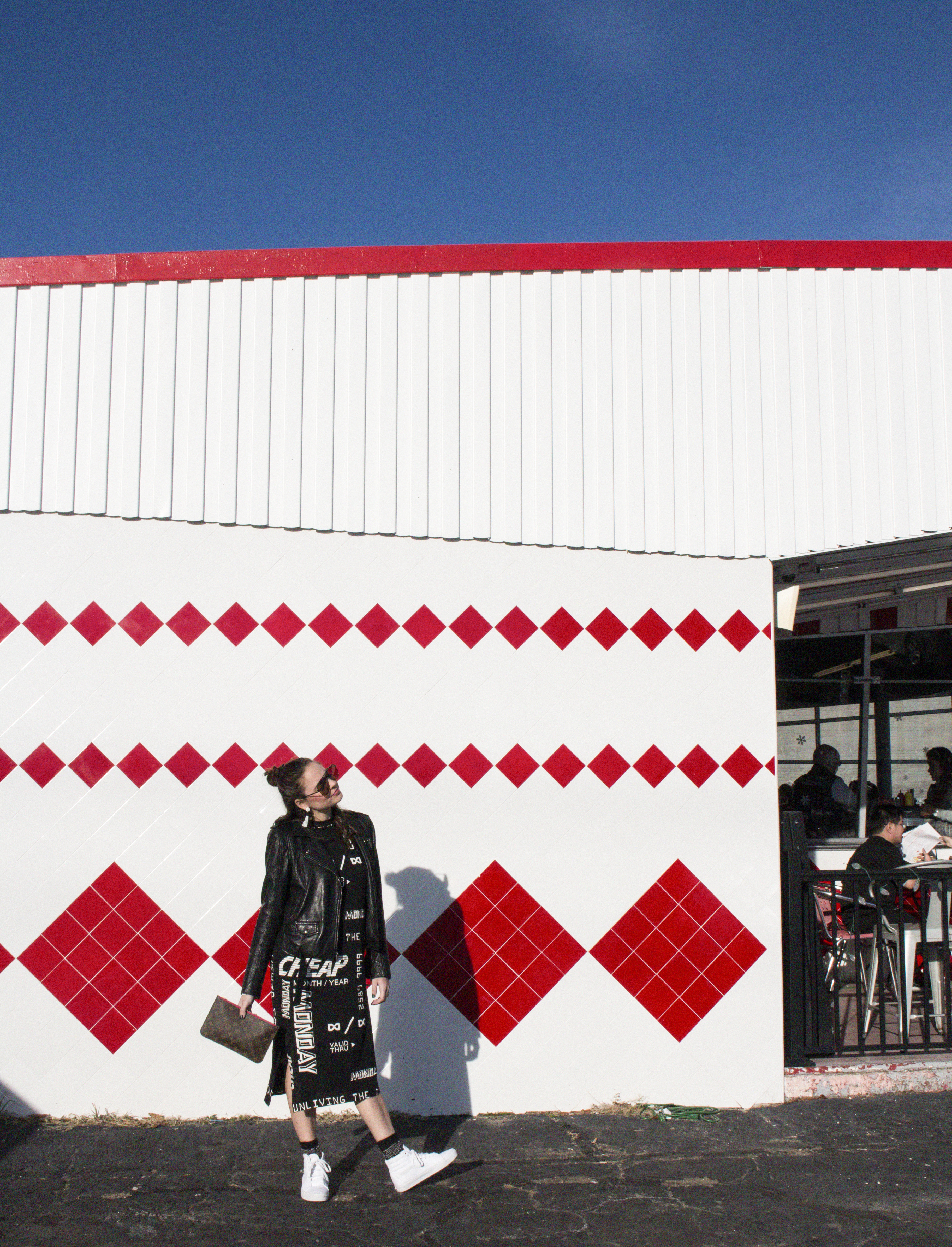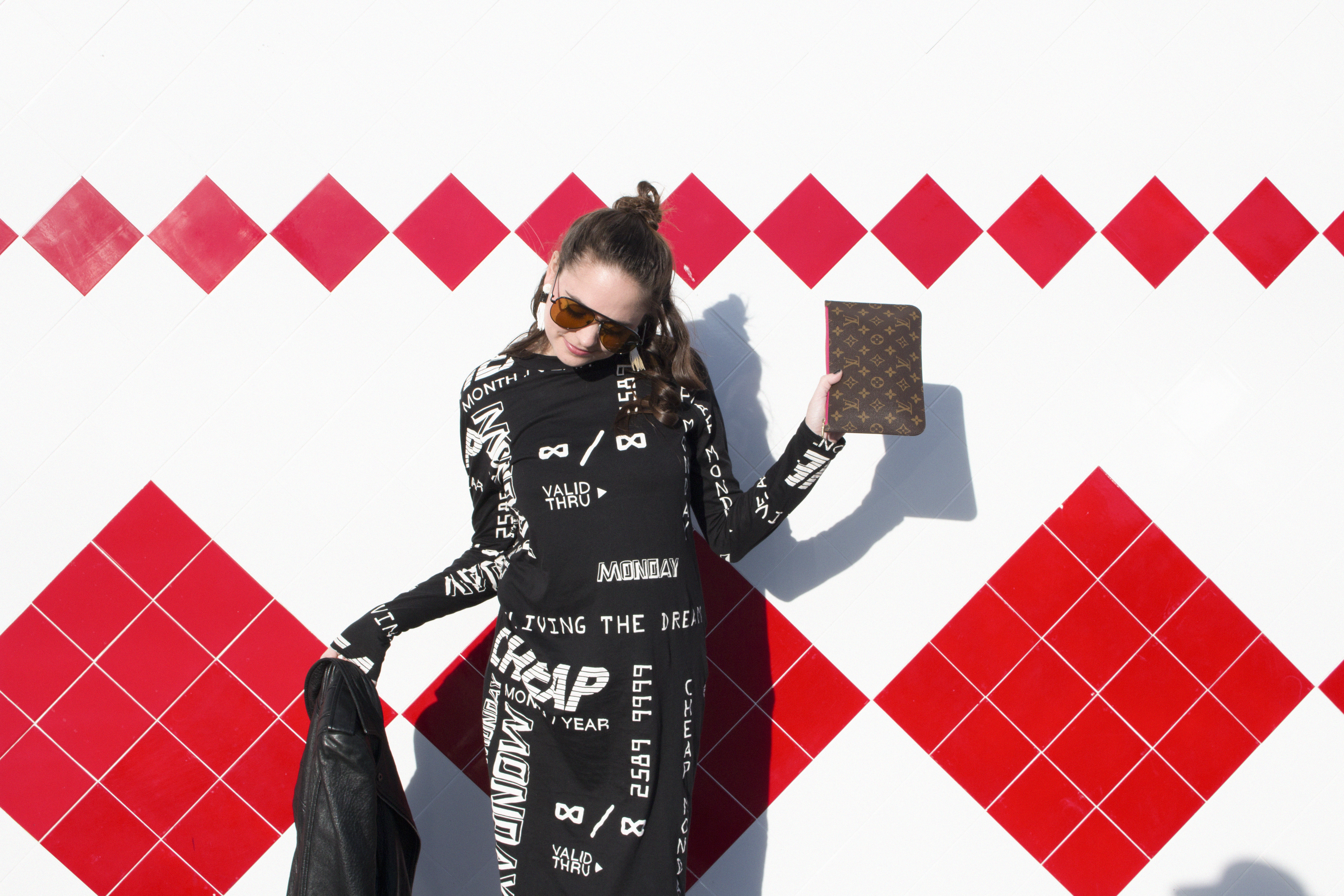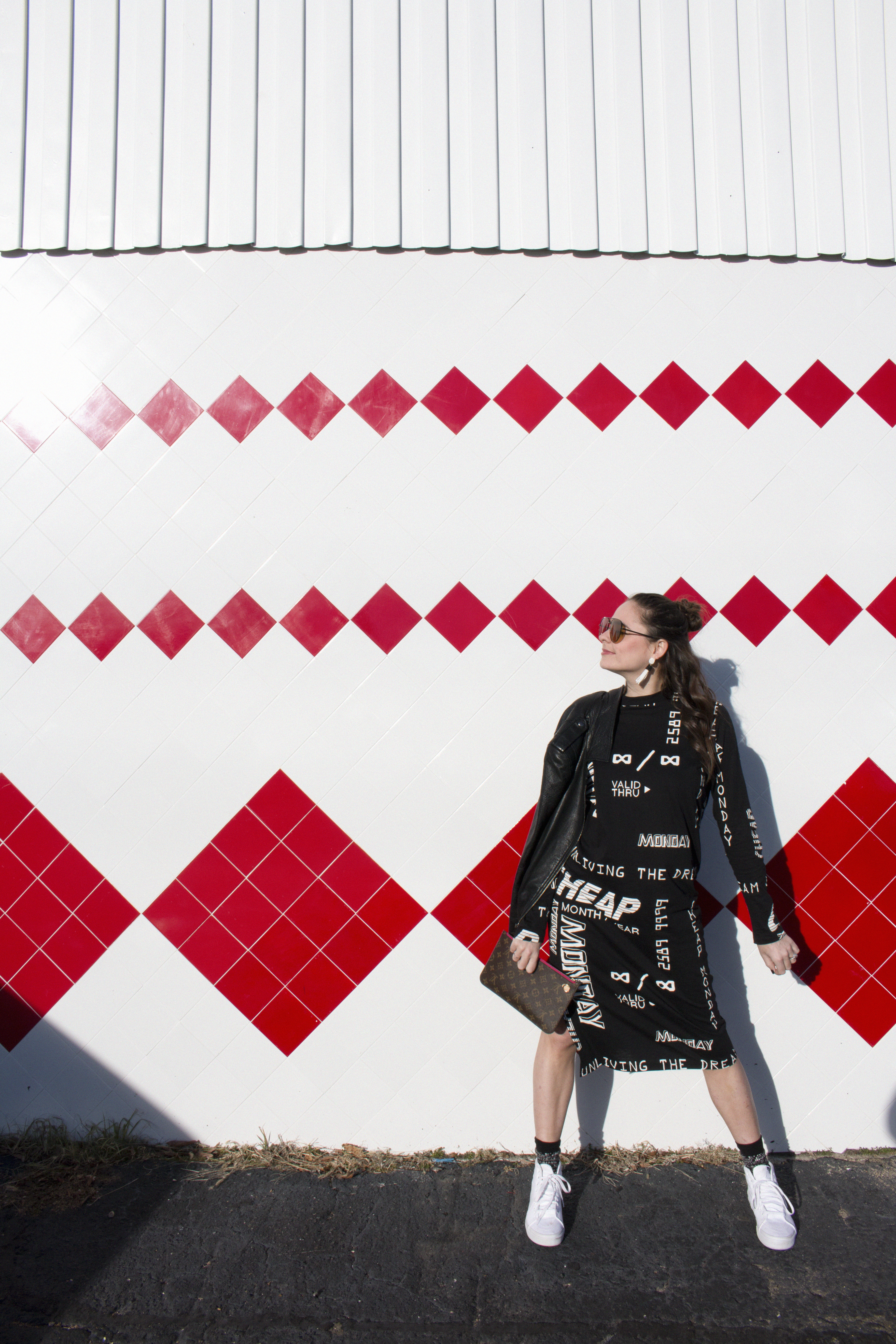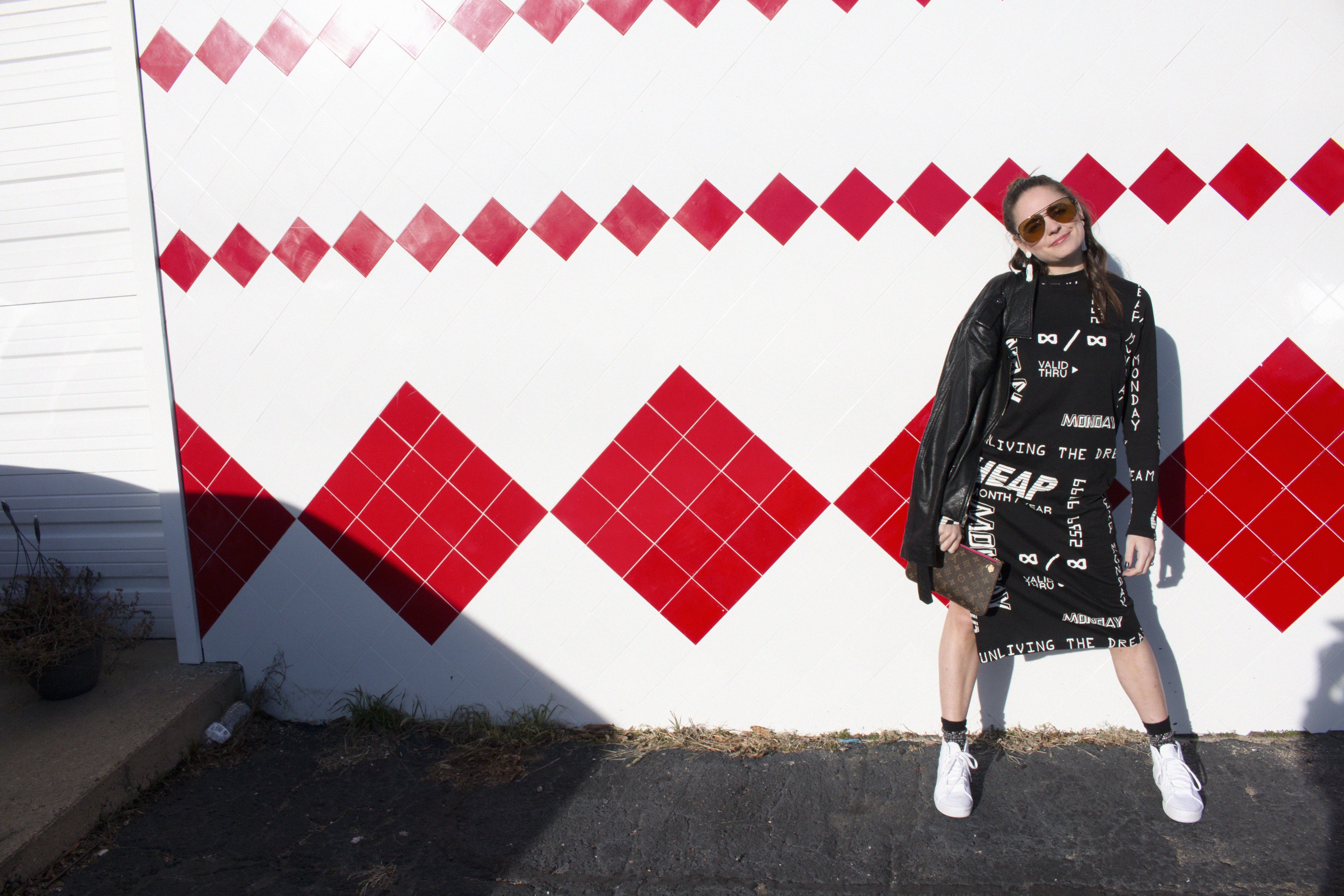 Dress, Cheap Monday. Jacket, Theory (oldest of the old, similar). High Tops, Vans. Socks, Happy Socks x Steve Aoki. Sunglasses, Quay. Clutch, Louis Vuitton. Earings, Ava (similar).