Greetings from the only girl in the world rocking flare jeans these days……… well, maybe that's a bit of an exaggeration. Or, is it?

Over the past few days everyone's Facebook statuses, insta-stories, blog posts and more have been about freeeezing cold temperatures and snow sweeping up and down the east coast, and well, I might as well add to that collection. Sort of. Over the past few days, Cath and I have spent our snow days strategizing and getting organized for the upcoming year. As a duo, I'll be honest, sometimes it is hard to always be on the same page when it comes to posting schedules and our editorial calendar, but this year we are DETERMINED to find the perfect solution.

Between assigning tasks to each of us, and syncing our google calendars, we are aiming to create a flow that helps both my neurotic planning side, and her creative go-with-the-flow attitude. We have high hopes for 2018 and I gotta say, we seem to be starting off on the right foot.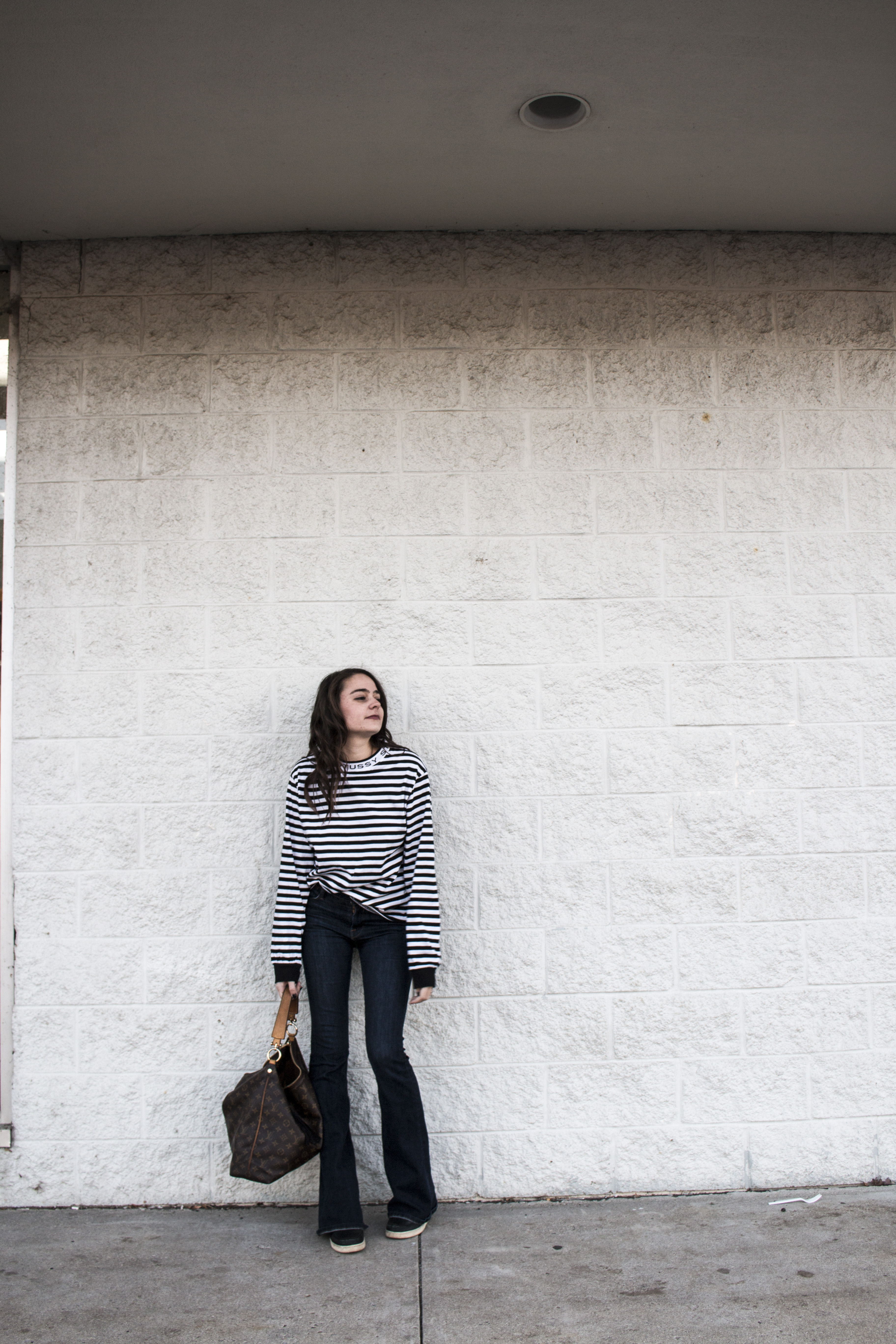 In other news, I have recently rediscovered my love for these FRAME Denim flares (as I seem to do every year), but I've come to find that everyone else has migrated from regular flares, to cropped flares. When I was searching for some other pairs to link on this post, I was startled to find that I must be the only person left on the planet wearing them these days. I gotta admit that I LOVE the way cropped flares look on say, Alexa Chung, but I just haven't been able to make the trend work. Maybe that'll change this year or maybe I'll just keep living in my own little Reb wears what Reb wears world.
If I were to invest in some cropped flares, I'm looking at these: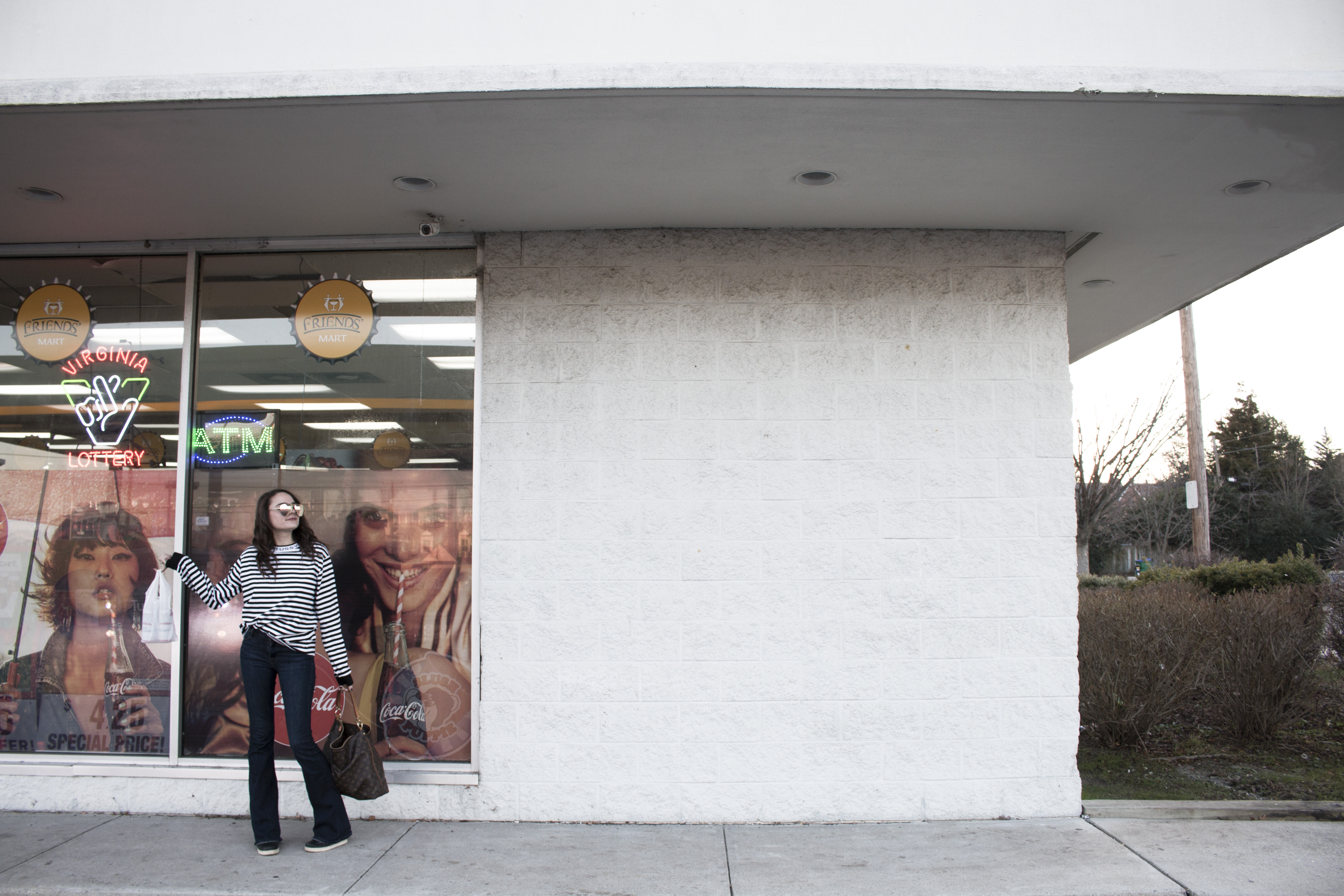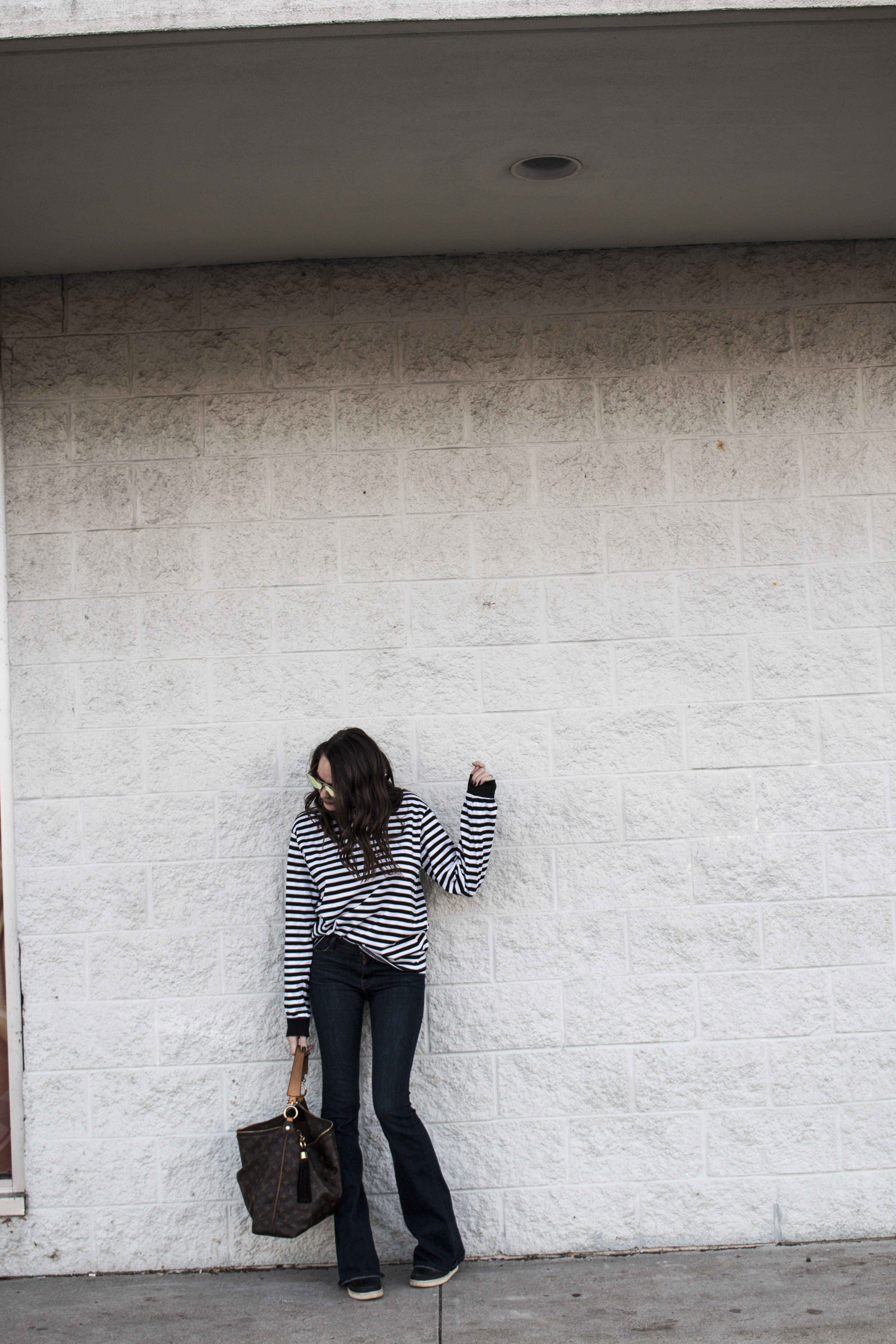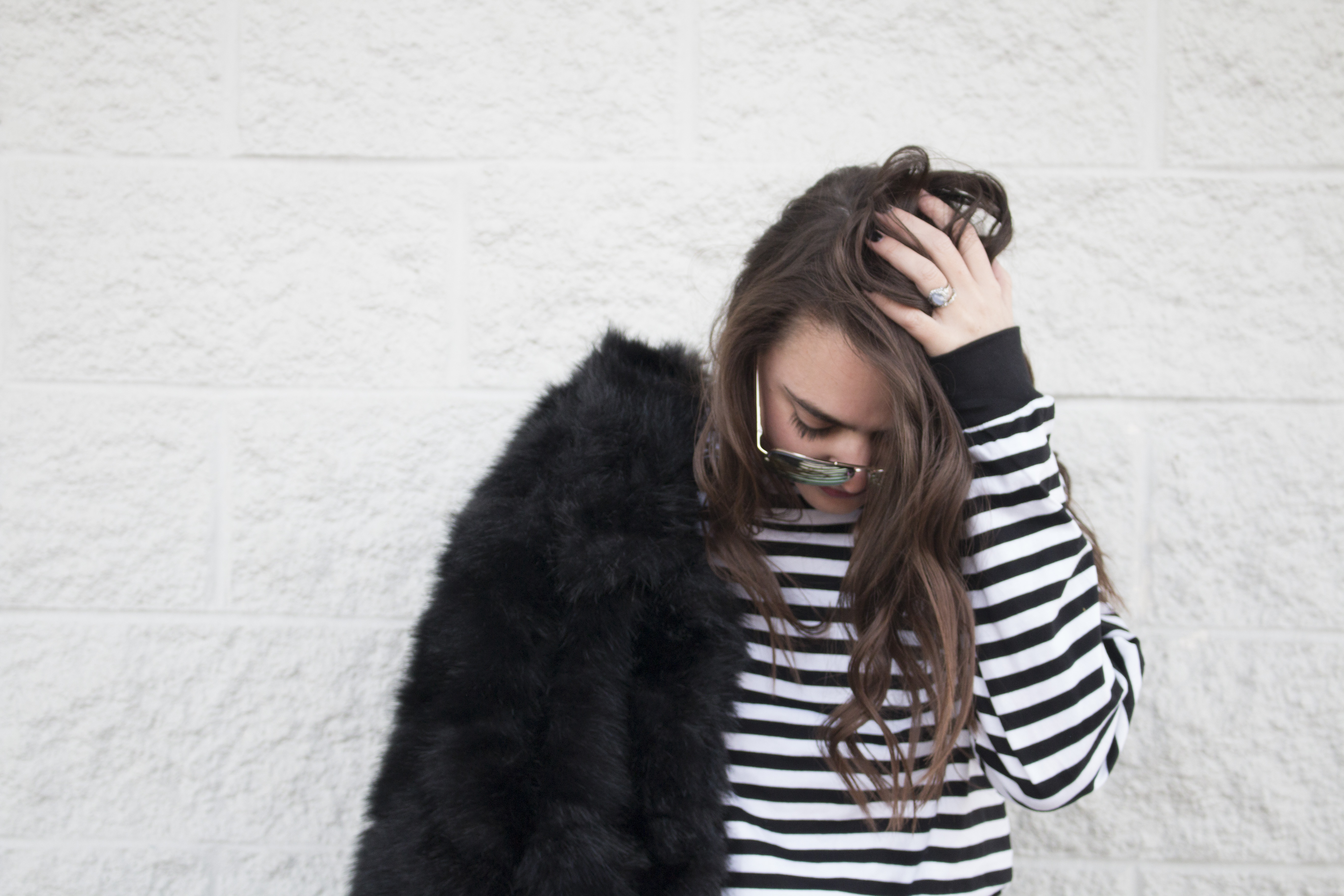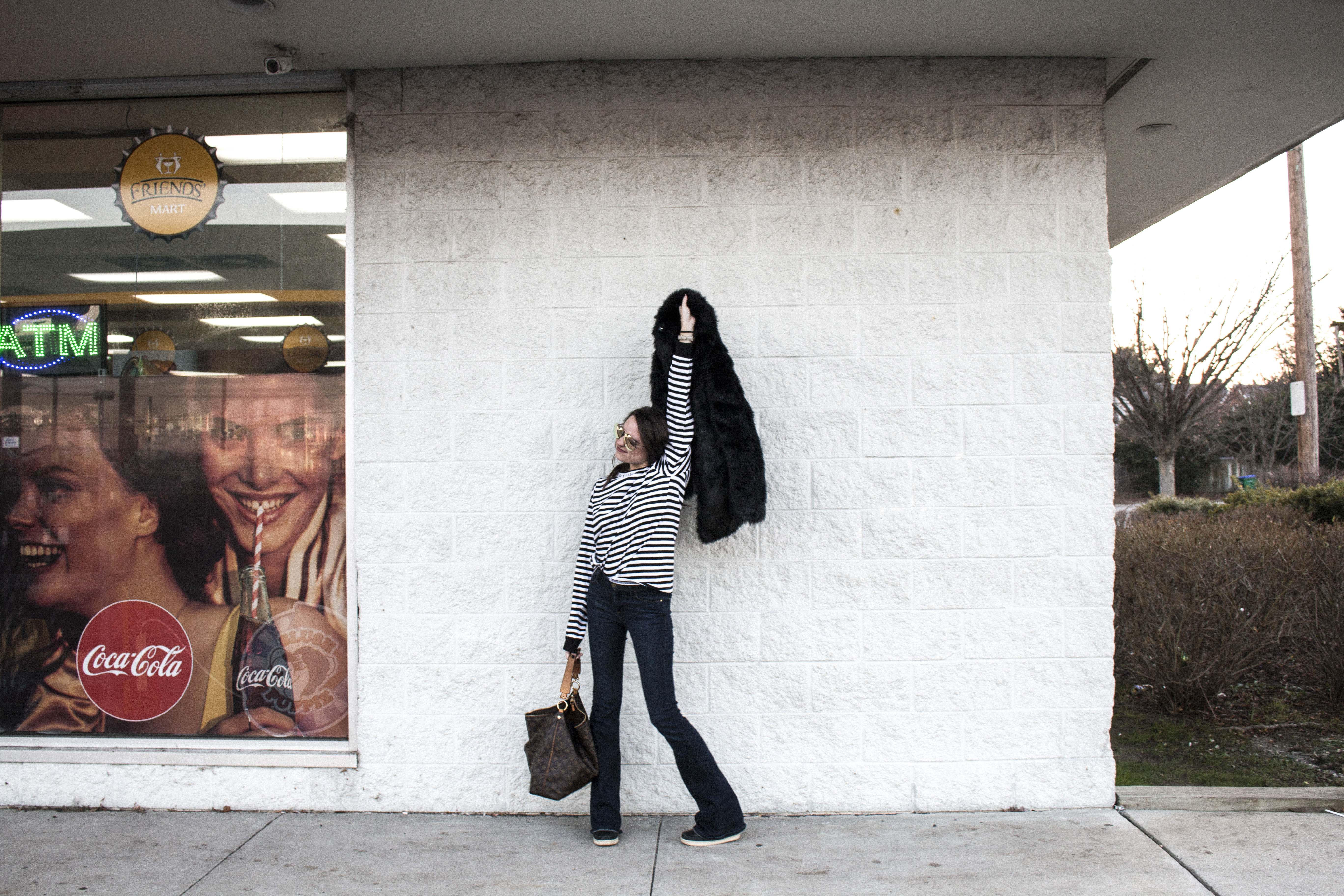 Flare Jeans, FRAME Denim. Striped Shirt, Stussy. Faux Fur, H&M (seriously, I've been living in this). Sneaks, Ash. (Similar) Sunnies, Quay Australia.