This velvet turtleneck has been getting a lot of play lately.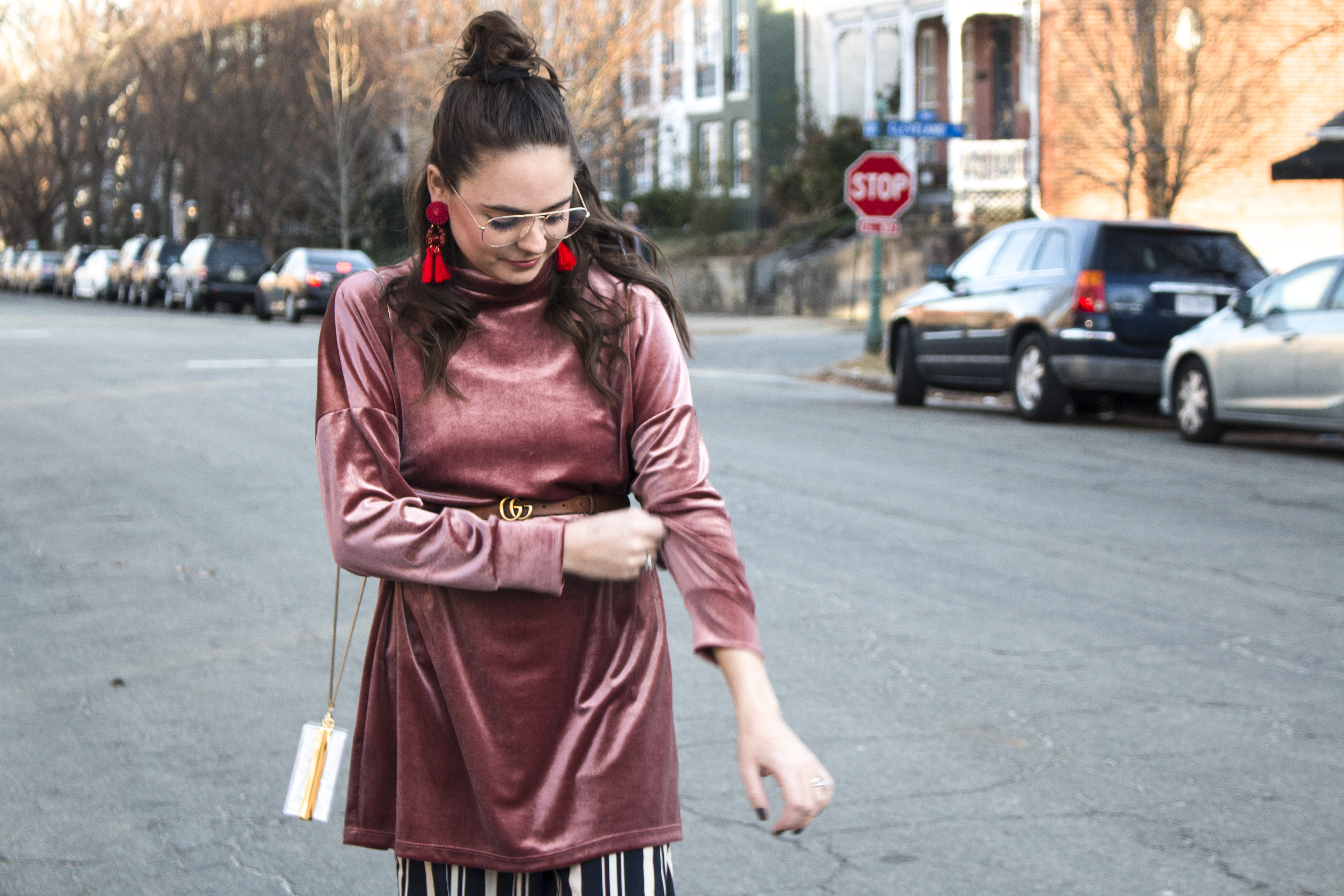 If you follow me on my personal instagram, you've seen this velvet turtleneck twice already and if you watch my stories, you've seen it even more! When I was trying to decide what look to share on here next, I thought maybe this piece had been played out so I was a little skeptical. But then, I saw that it is now on sale for $30 and still available in most sizes, so that decision was made! I originally bought this to wear on New Years Eve / my 30th Birthday party but had a change of plans when I got the Laundry ombre sequins dress I had been pining over for months for Christmas. The planning part of my brain was thrown for a little bit of a loop, but I recovered pretty quickly.
Anyways, I digress.

Back to this piece. Not only is it perfect to wear when you go out with your boo on Valentine's Day, but I've discovered it's perfect for everyday wear as well. Its seriously surprisingly comfortable! I wore out last Sunday for my usual brunch + crossword time at Joe's Inn, and while I felt a tad extra, it also felt right. If you're feeling like this isn't exactly your color, it comes in black as well. So, friends, treat yourself ( I mean the sale is hard to ignore ) and I promise, you'll be very glad you did.
ALSO! These striped pants from Need Supply are also on sale, so ch-ch-check them out as well. These have been in heavy rotation since I treated myself before Christmas.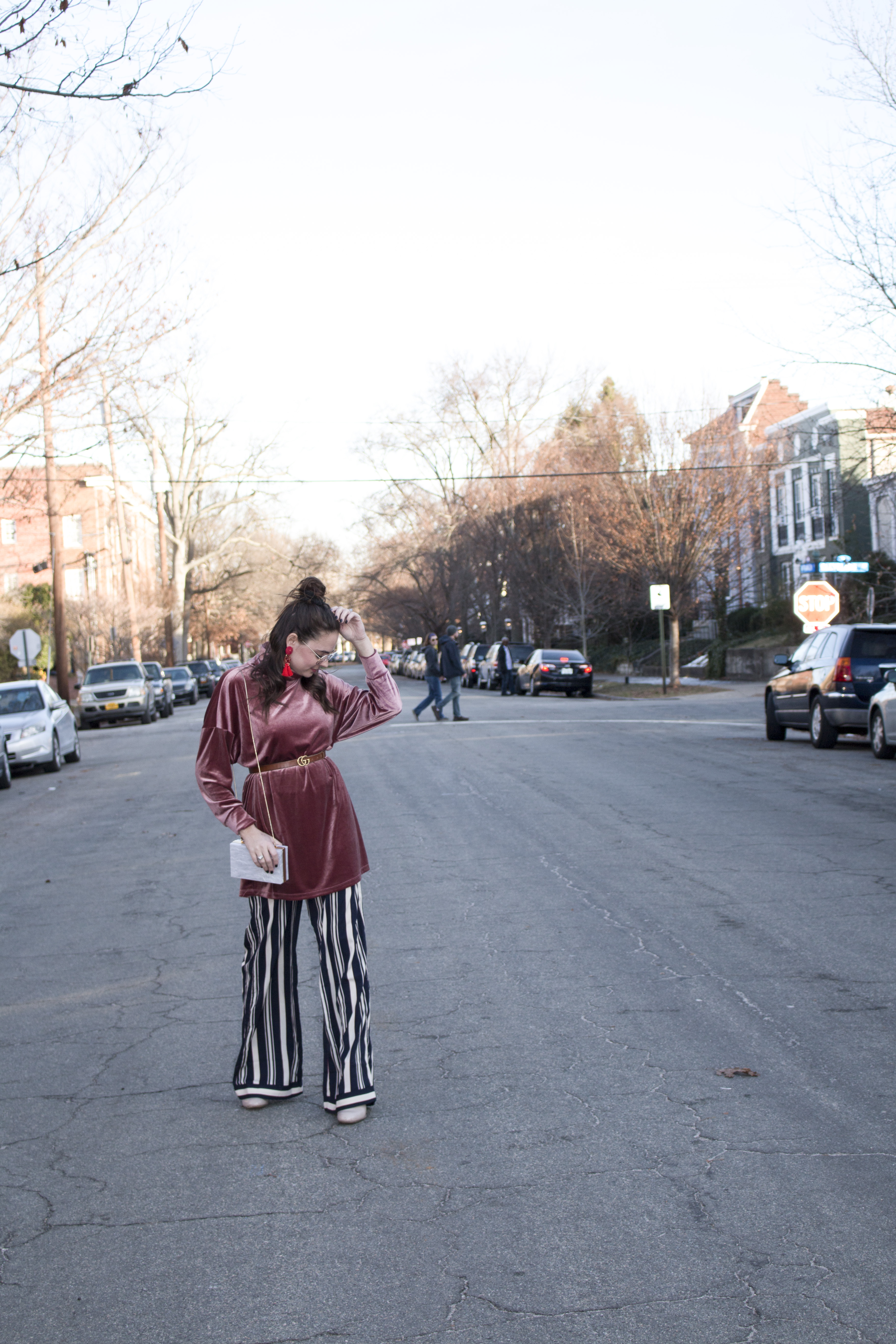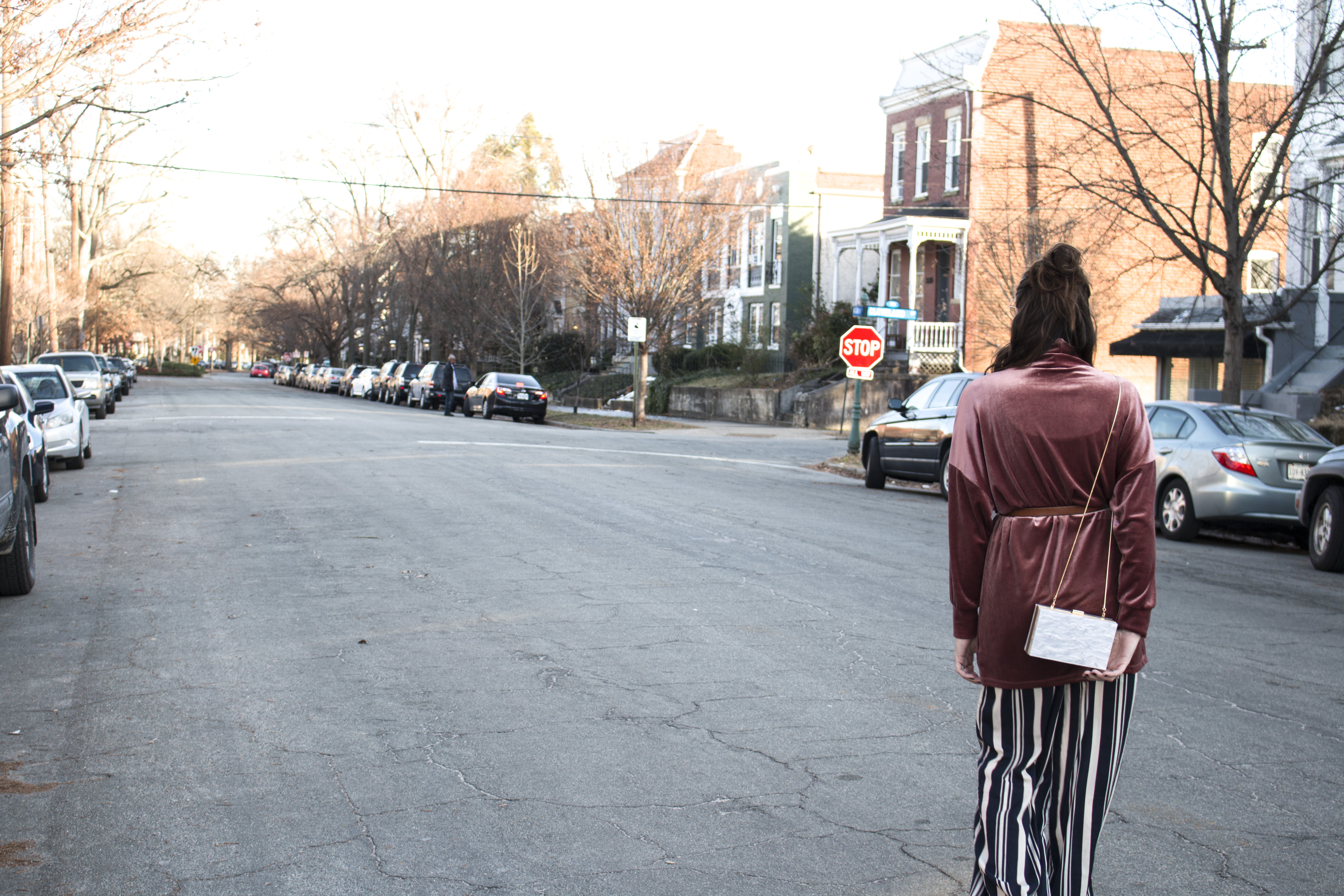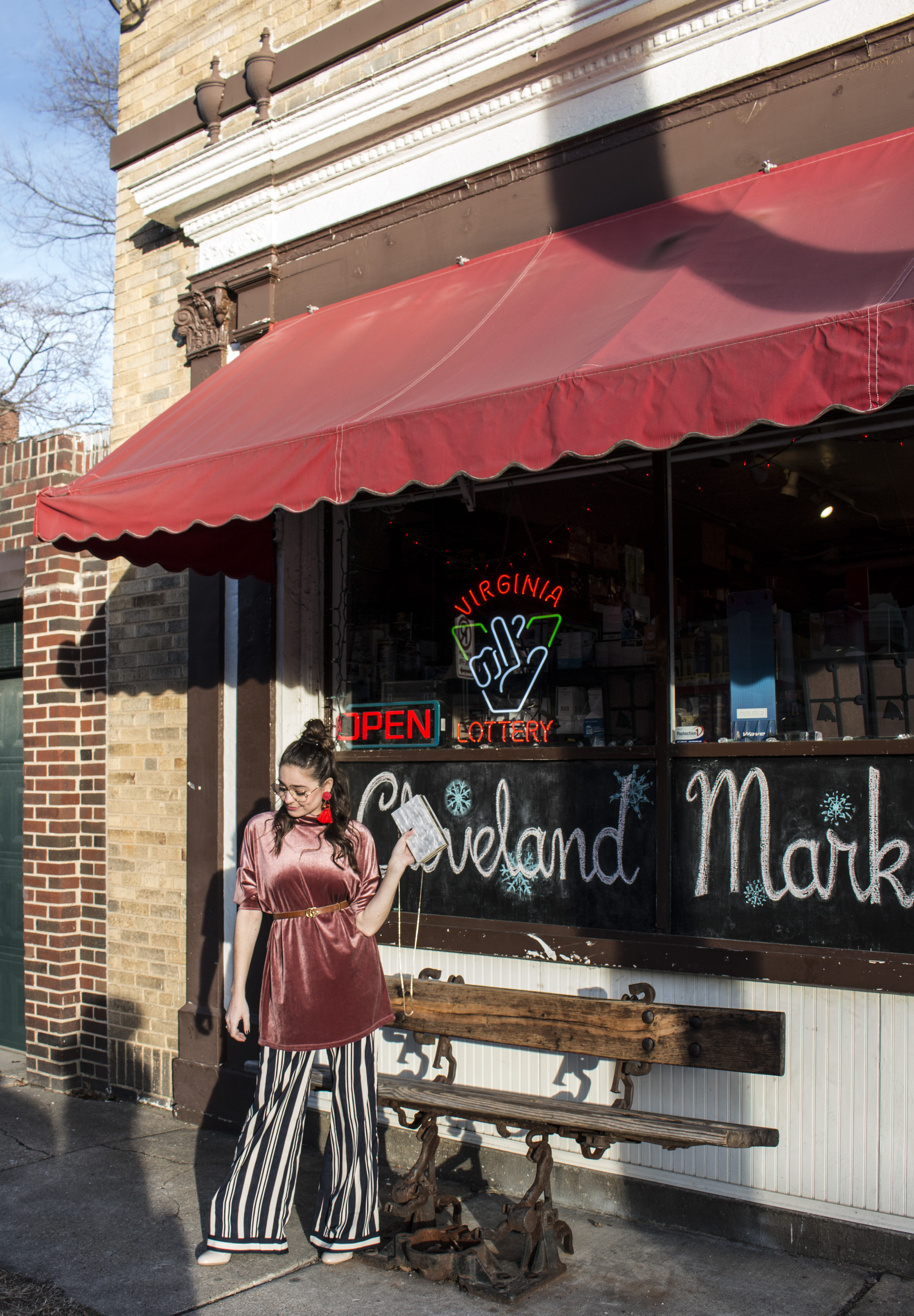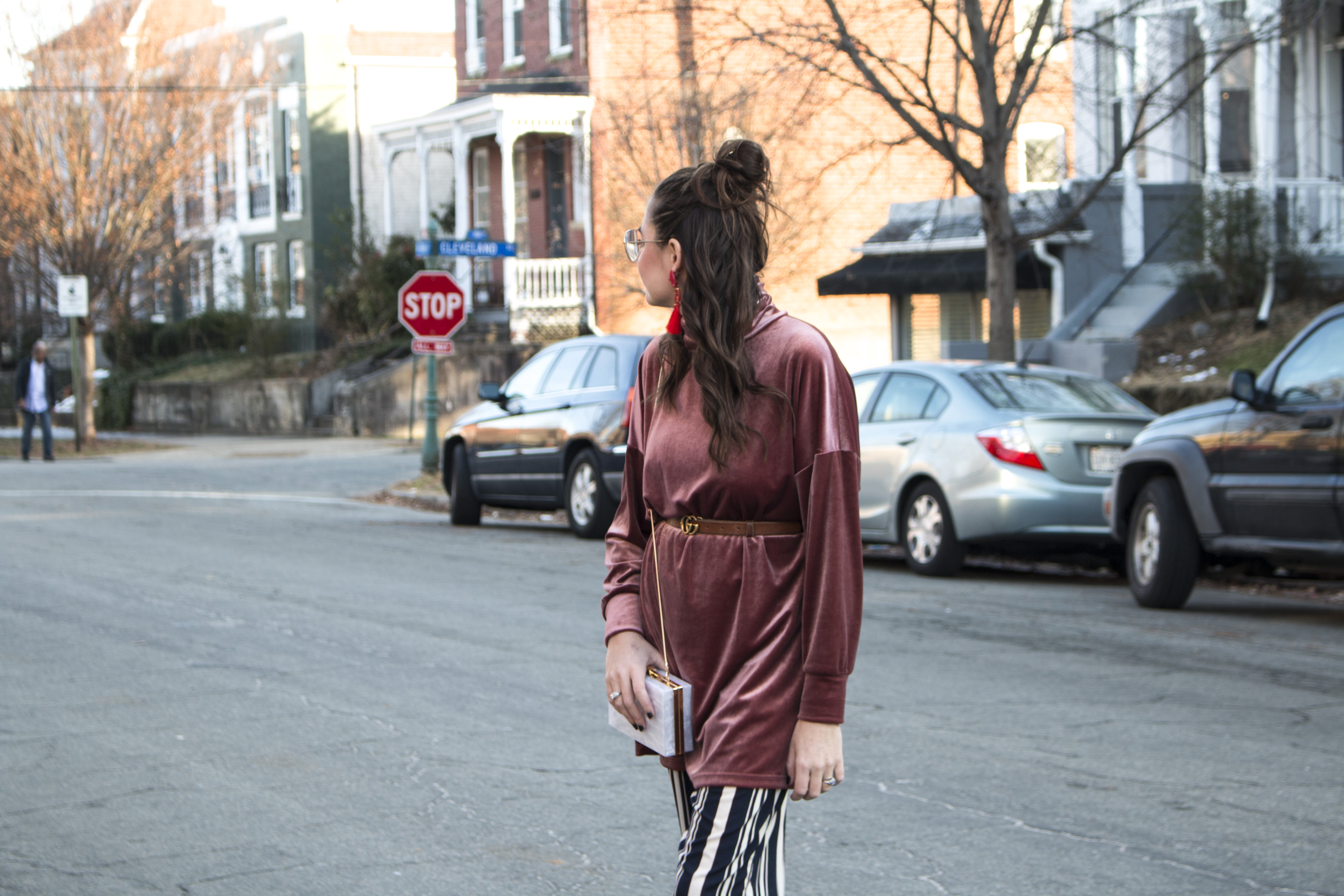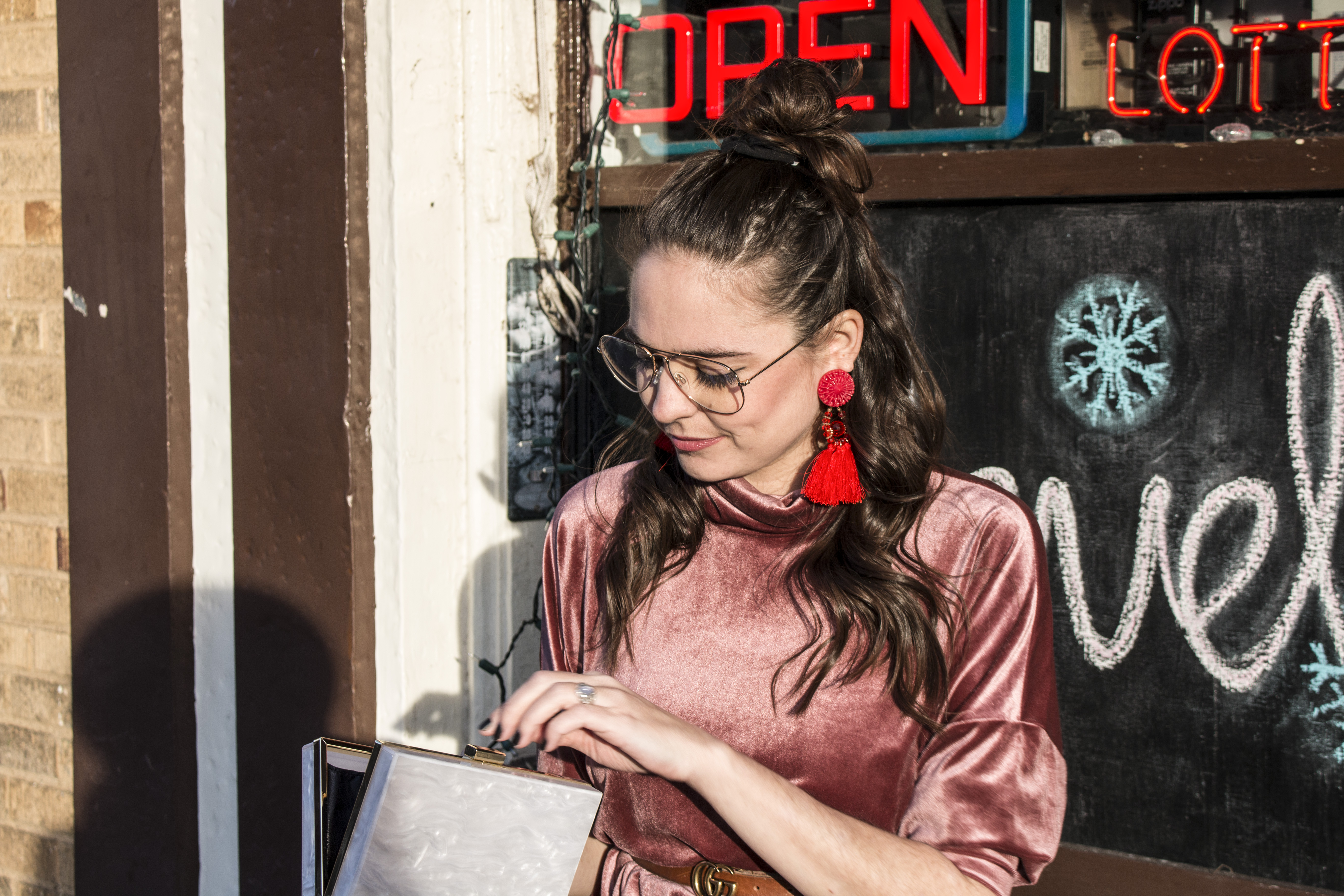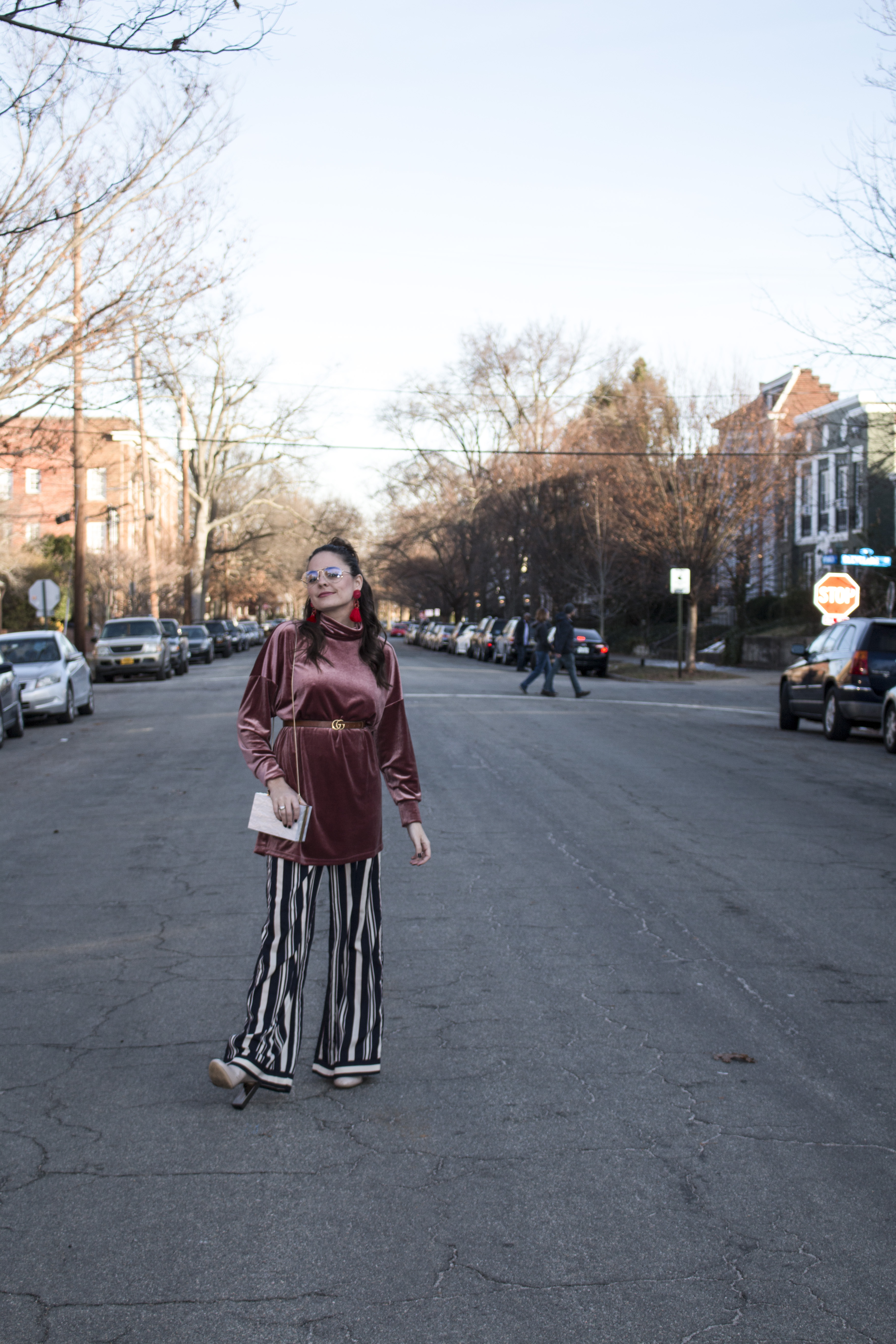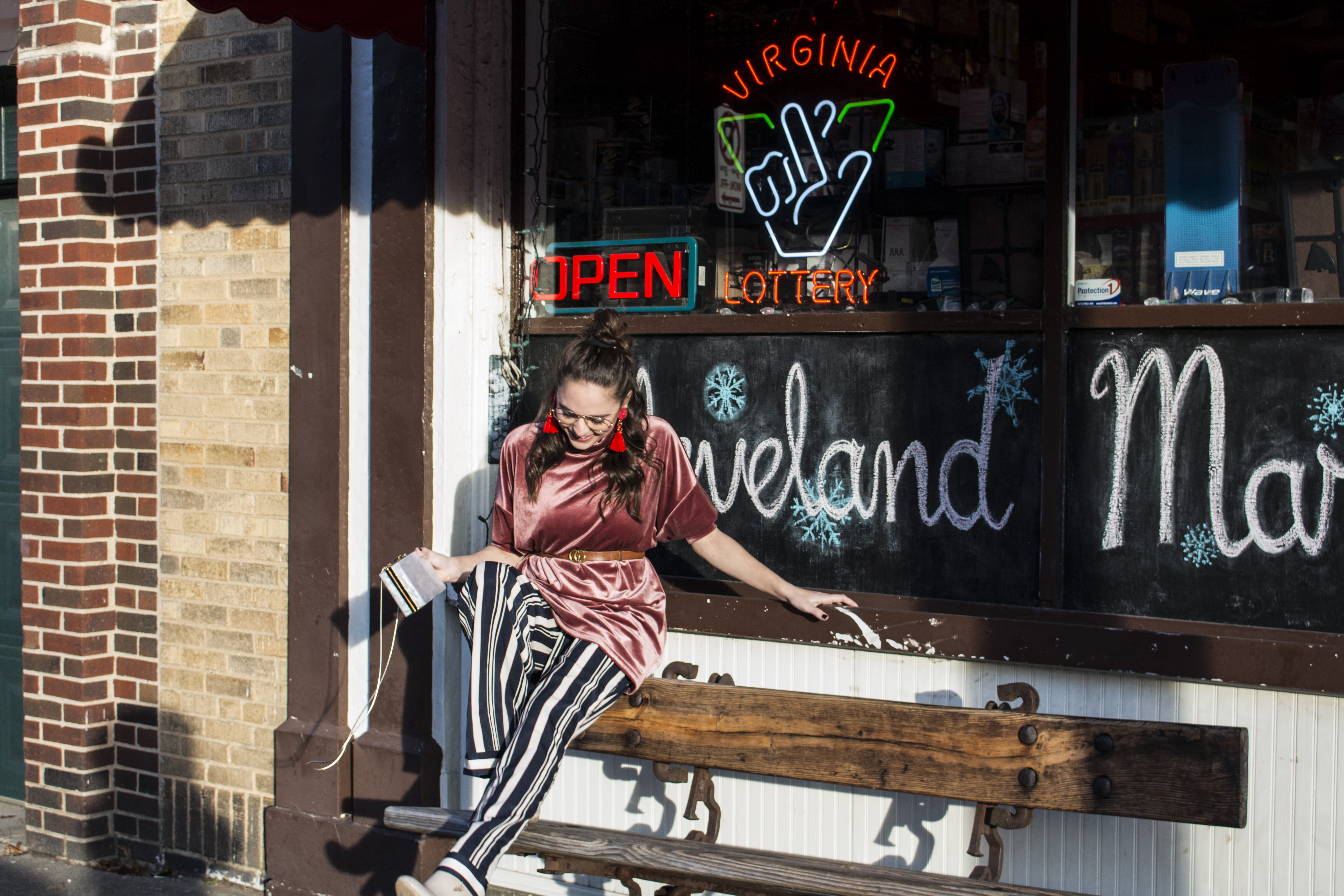 Velvet Turtleneck Dress, Urban Outfitters. Palomino Striped Pant, Farrow at Need Supply Co. Clutch, TZR Box of Style (similar). Glasses c/o MVMT. Similar Red Earrings. Belt, Gucci.