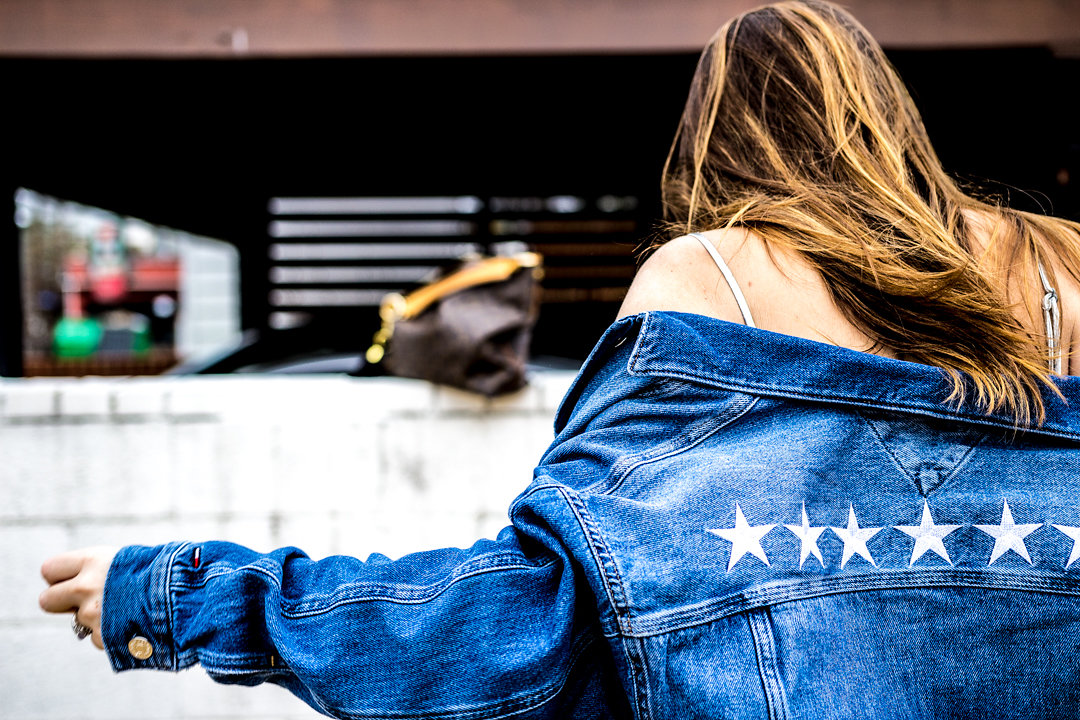 It was true love at first sight when I was perusing ASOS, looking for the perfect denim jacket. I immediately added it to my cart, without even looking at the price. Then, I cringed a little when I saw it was ~$200, then realized it was Tommy and thought, well it's probably going to be worth it. So I ordered it and decided to take it for a little spin and see if I just couldn't live without it.
Turns out, I couldn't live without it. I even tried ordering another, more bank account friendly option but it didn't even come close!! I fully believe that some items are worth spending a little extra money on, because you know its going to stand the test of time and probably still be hanging in my closet when I'm old and wrinkly. Either that or I'll pass it down to my children. *Welp, this has taken a weird turn all of a sudden*

The moral of this story is: spend money on solid pieces, because there's a reason behind that price tag. Also, you all probably need this jacket, its incredibly soft (yes, weird for a denim jacket I know, but its true) and the stars on the back are just the icing on the cake. I'm not even going to link any other jean jackets in this post because this is really the only one worth buying.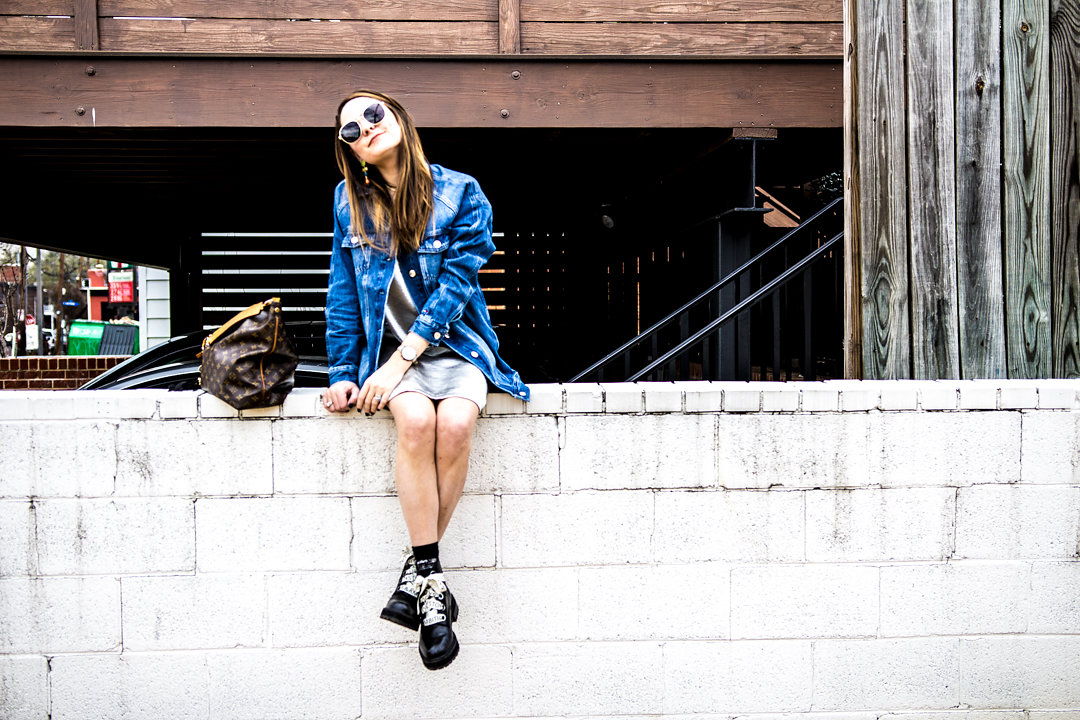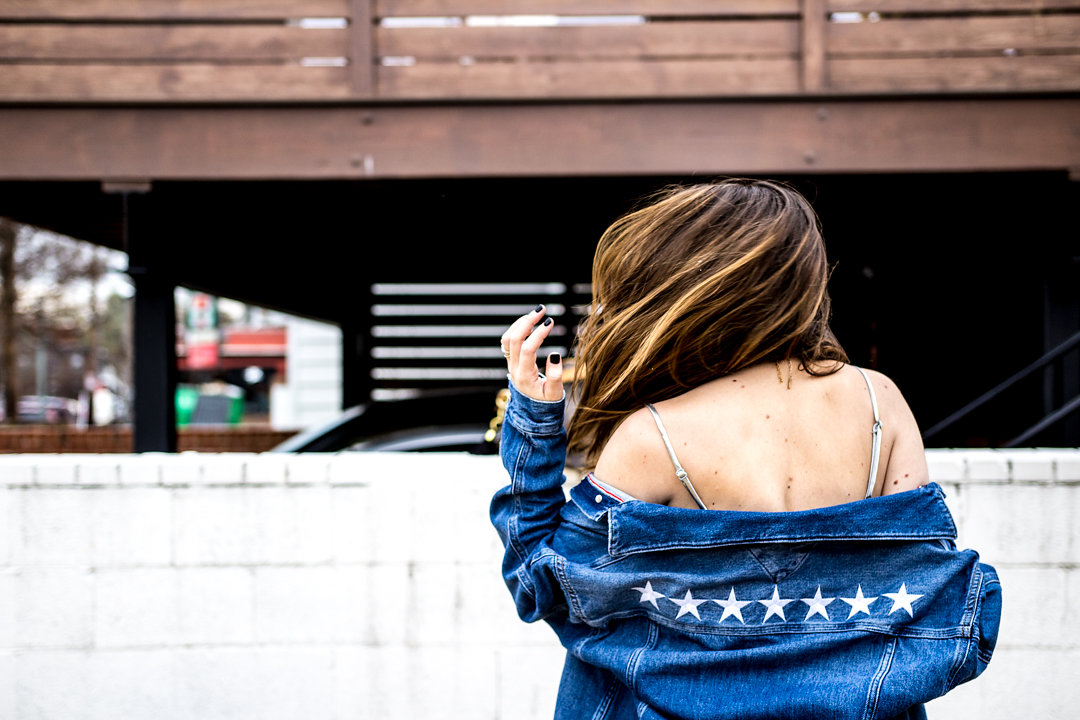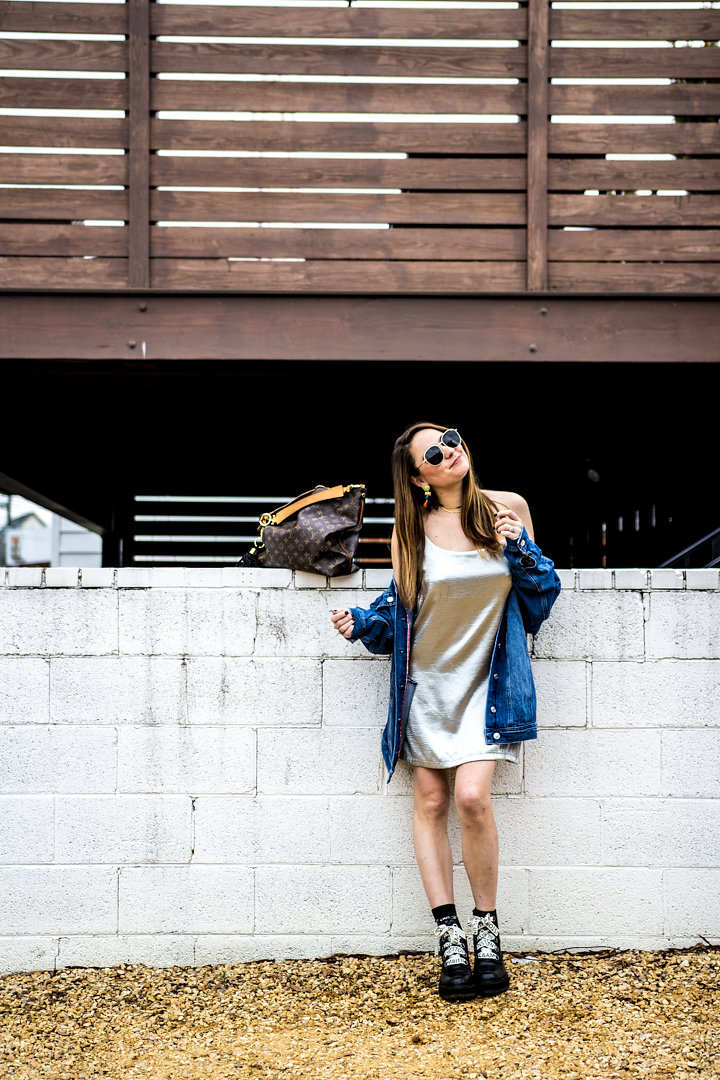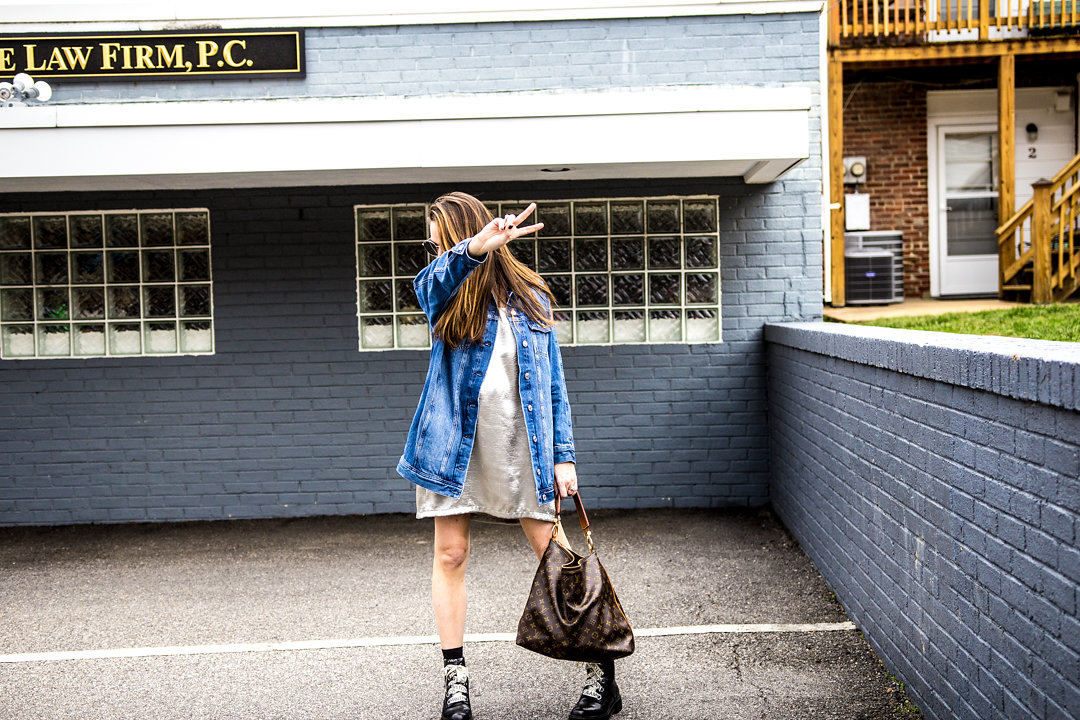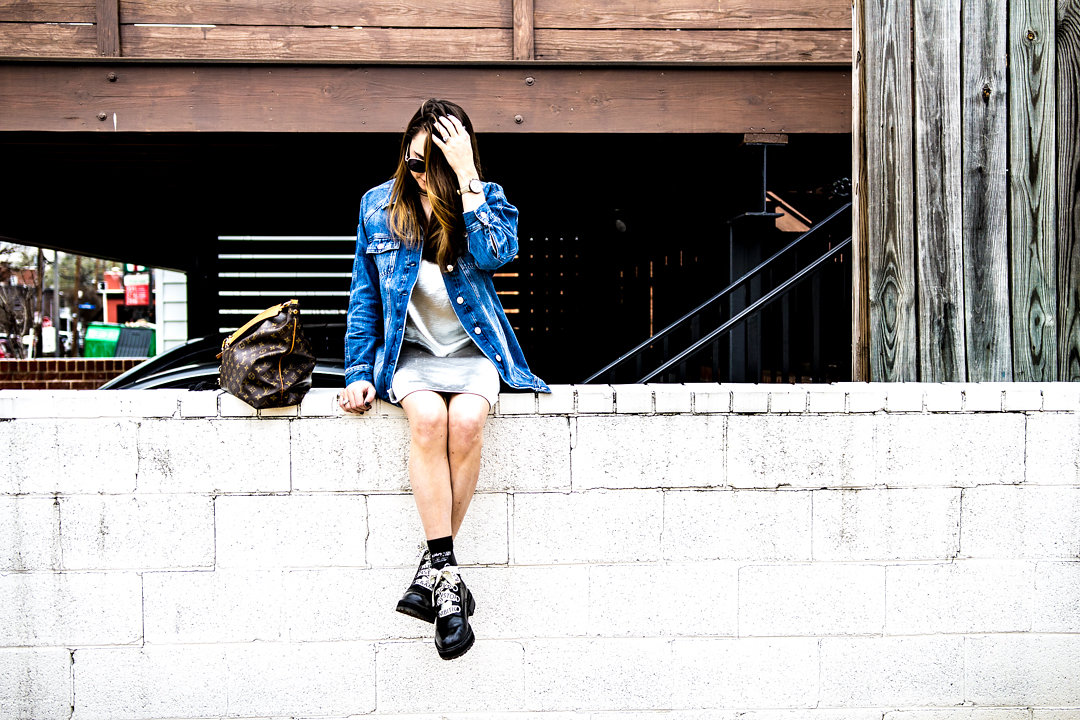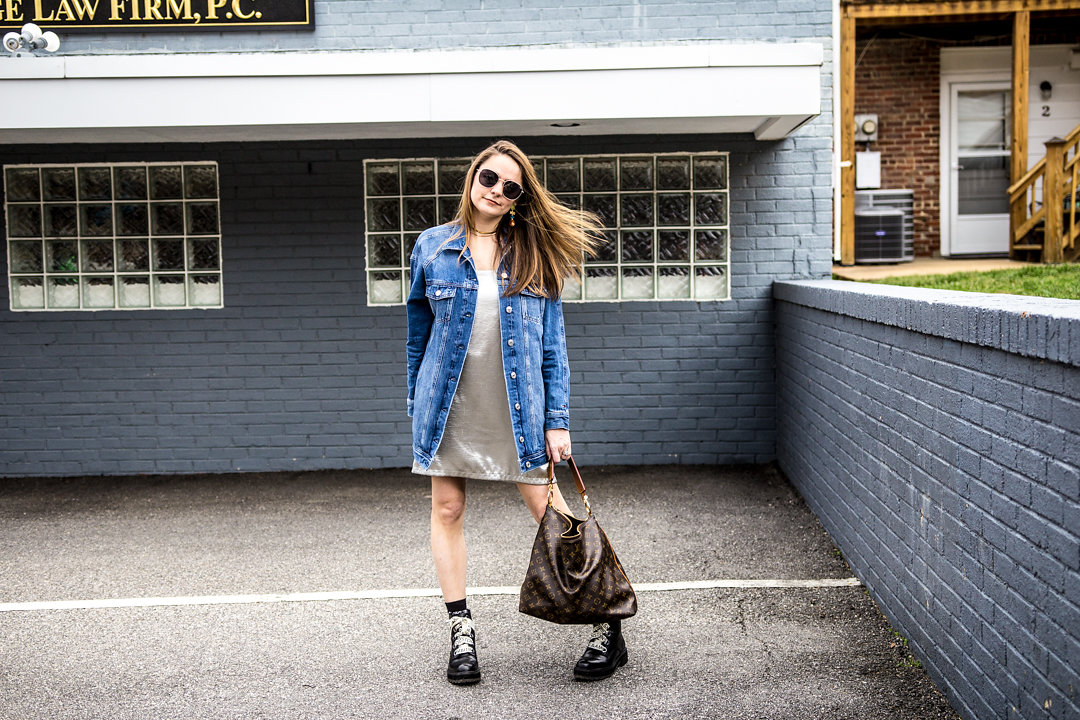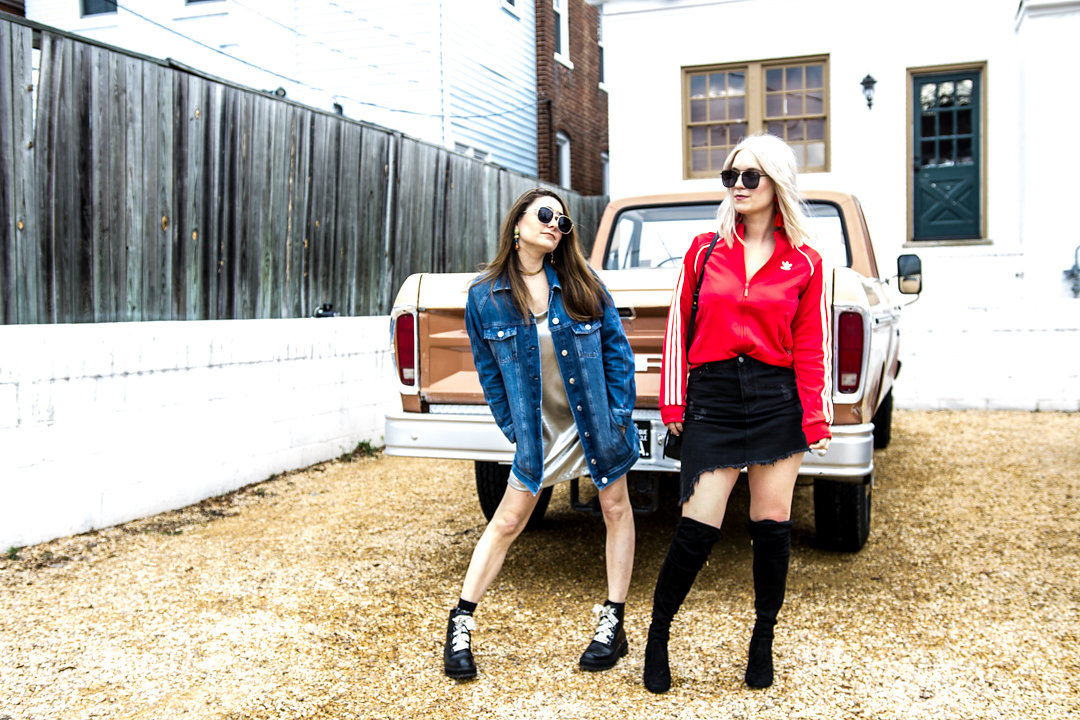 Slip Dress, Urban Outfitters (similar). Jacket, Tommy Jeans. Shoes, Zara (similar). Sunnies, Quay Australia. Layered Chokers, Gorjana. Hair by Marissa at Ave 42. Photos by Hannah.