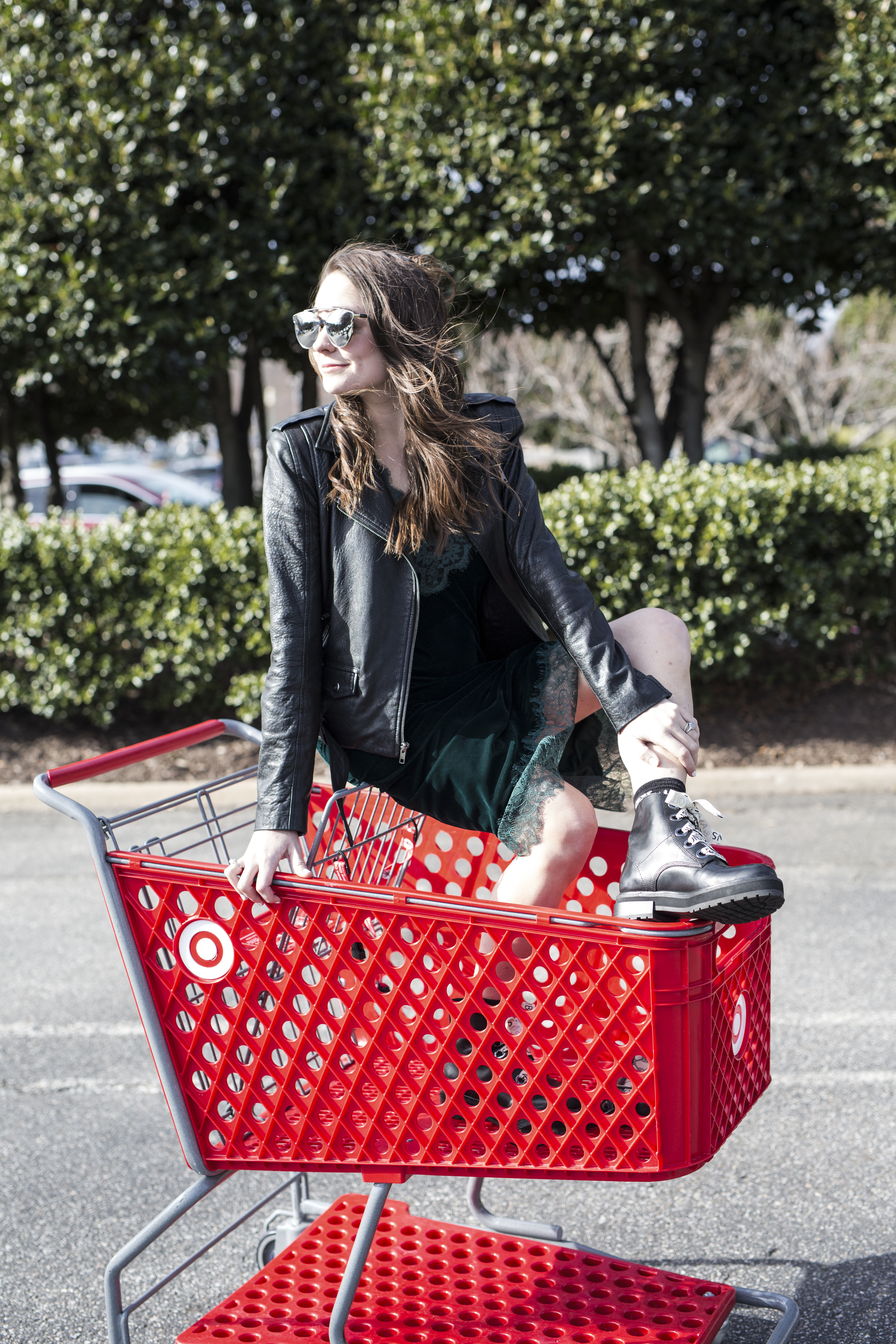 When you find the perfect velvet + lace slip dress on sale at Zara, and find these kickass boots on sale too – well, that's a great day. I hit the end of winter Zara sale pretttttty hard a few weeks ago and am stoked about my finds! Lately, as Cath and I have been trying to keep things interesting here on TCP, I've been really into stepping out of the box and trying new looks that I may not feel 100% comfortable with. This mixed textures look was one definitely of them!


When I was building an outfit from the slip dress, I was playing it safe with a cardigan when Cath said "why don't you try the leather jacket with it?" and voila! She was right (per usual) and the look was instantly turned from blah to badass, IMHO. During these transitional is-it-spring-yet days, it's important to come up with layered looks so you can be ready to take on whatever the day might bring! It was 78 here yesterday, and it's 60 today – so seriously, we need to be prepared! This is not a drill, folks.
If you're looking to create some fun mixed textured looks, I've rounded up some fun slip dress + outerwear pieces for you to mix and match as you please! Urban Outfitters + ASOS have great selection right now at seriously affordable prices!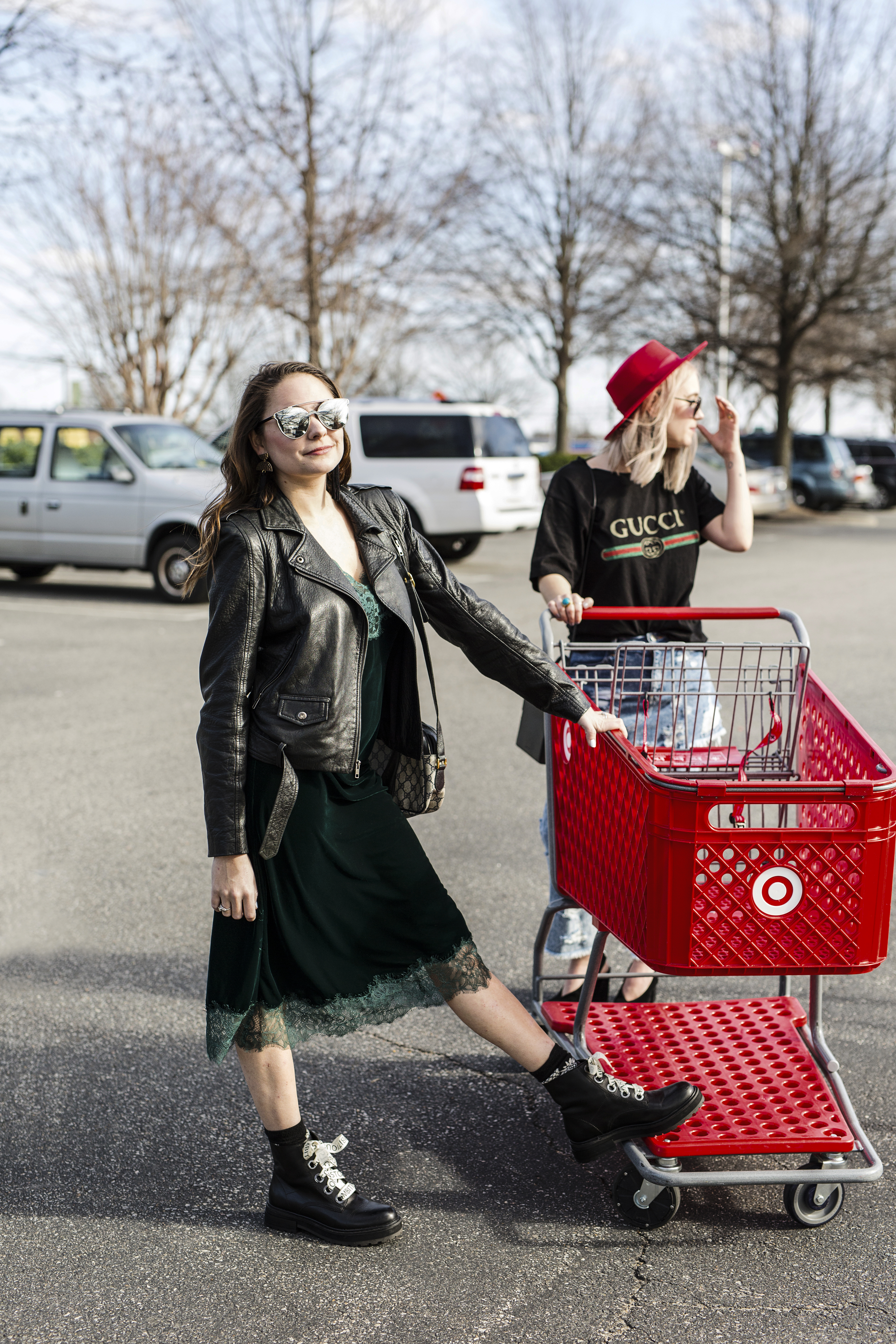 SLIP DRESSES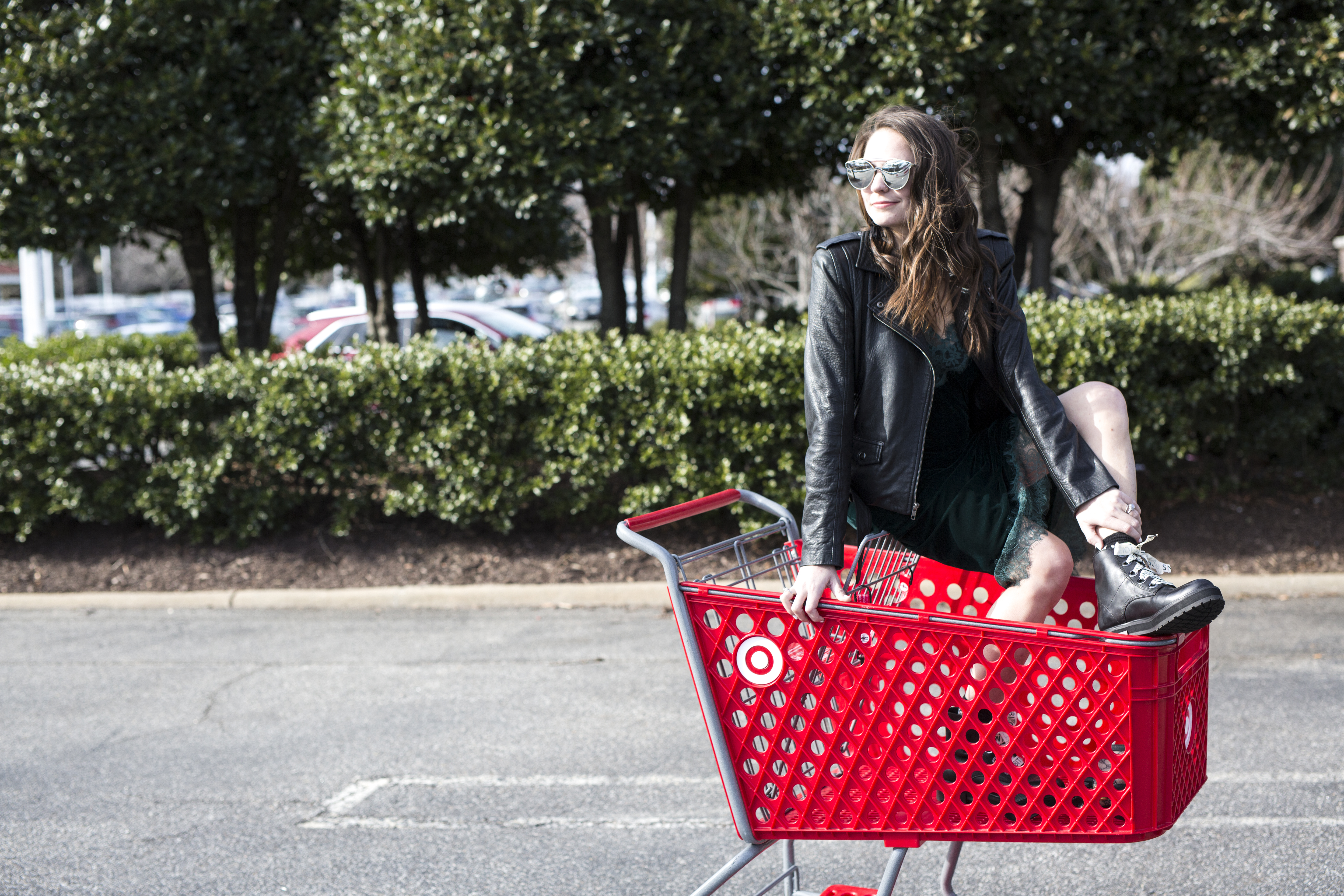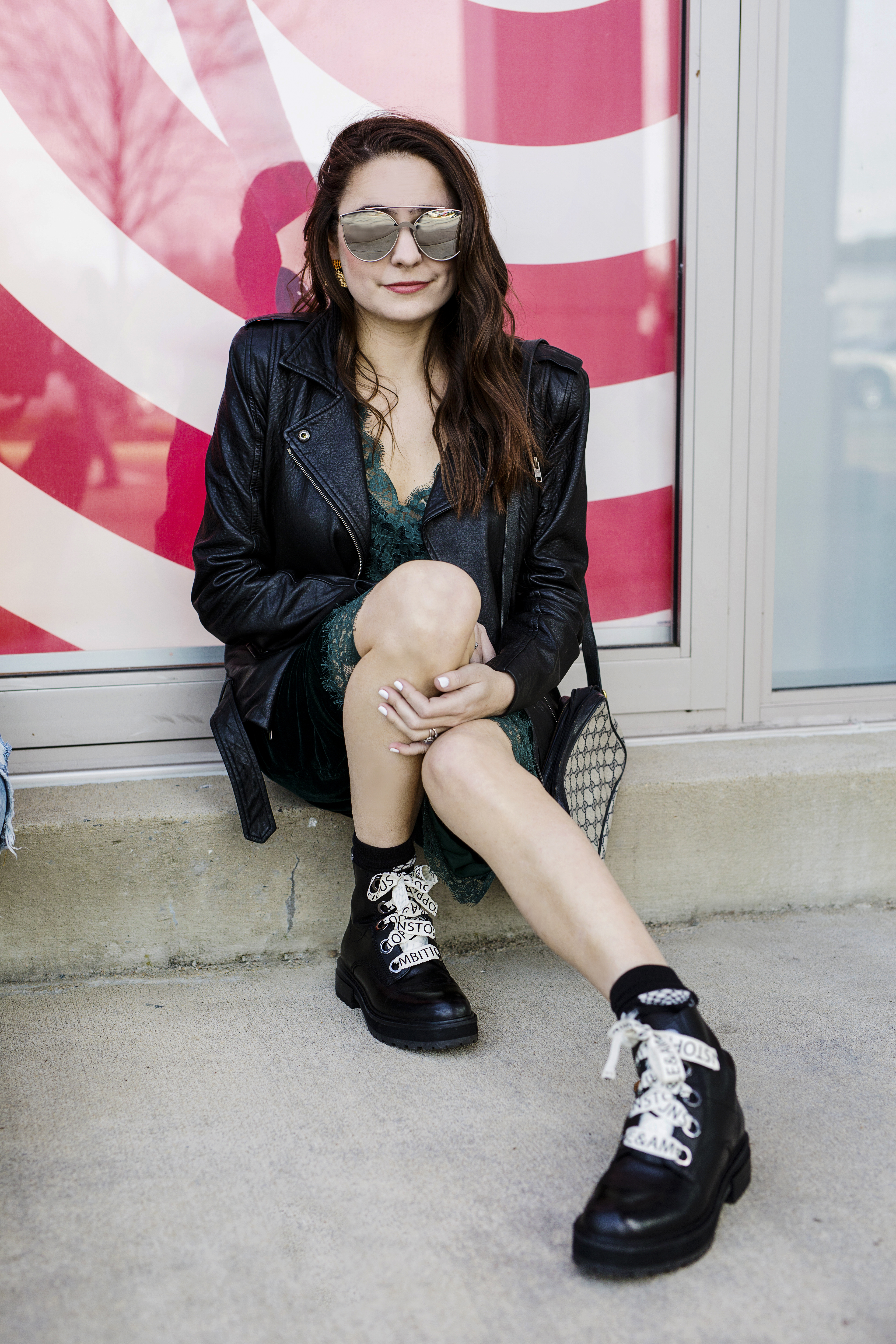 OUTERWEAR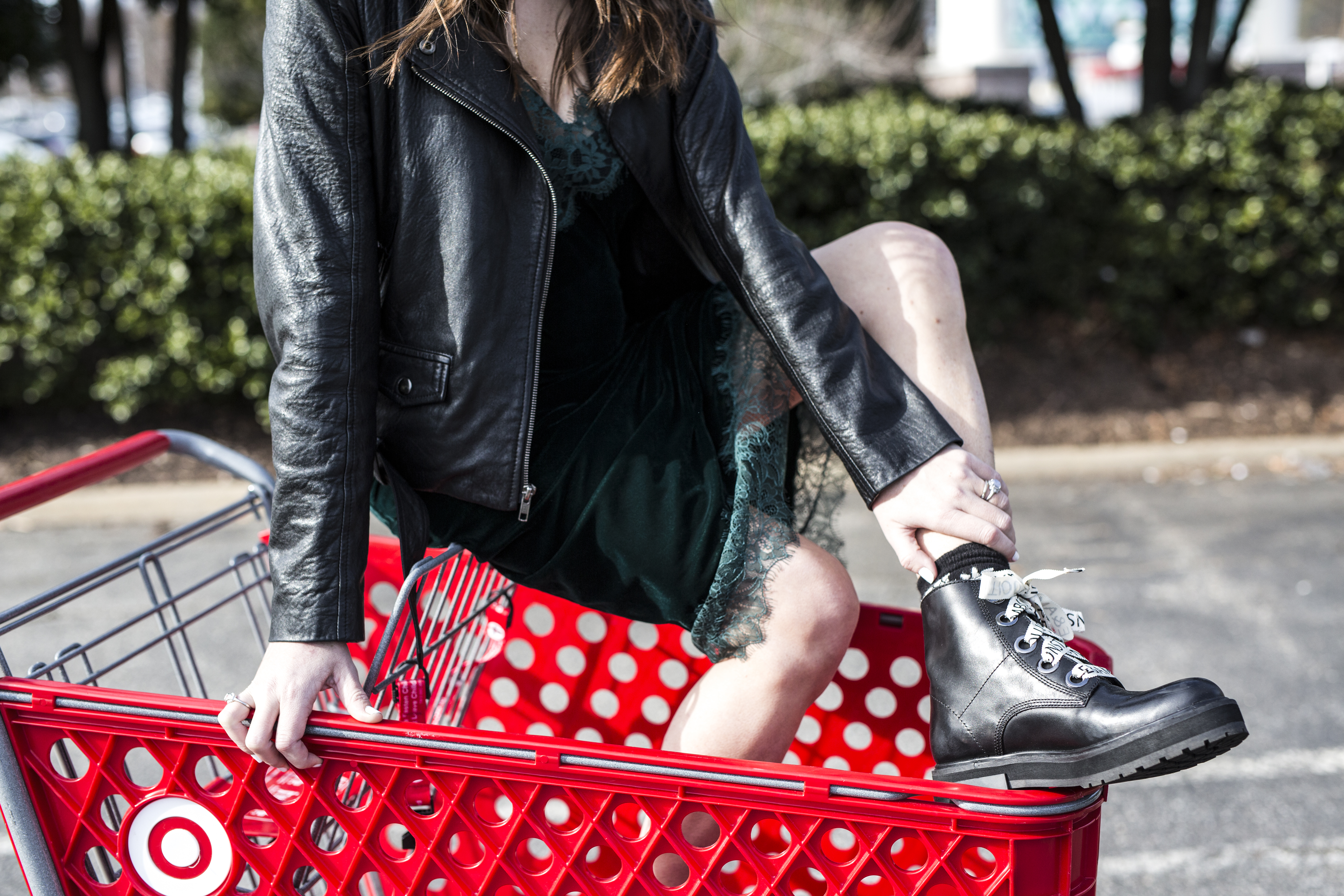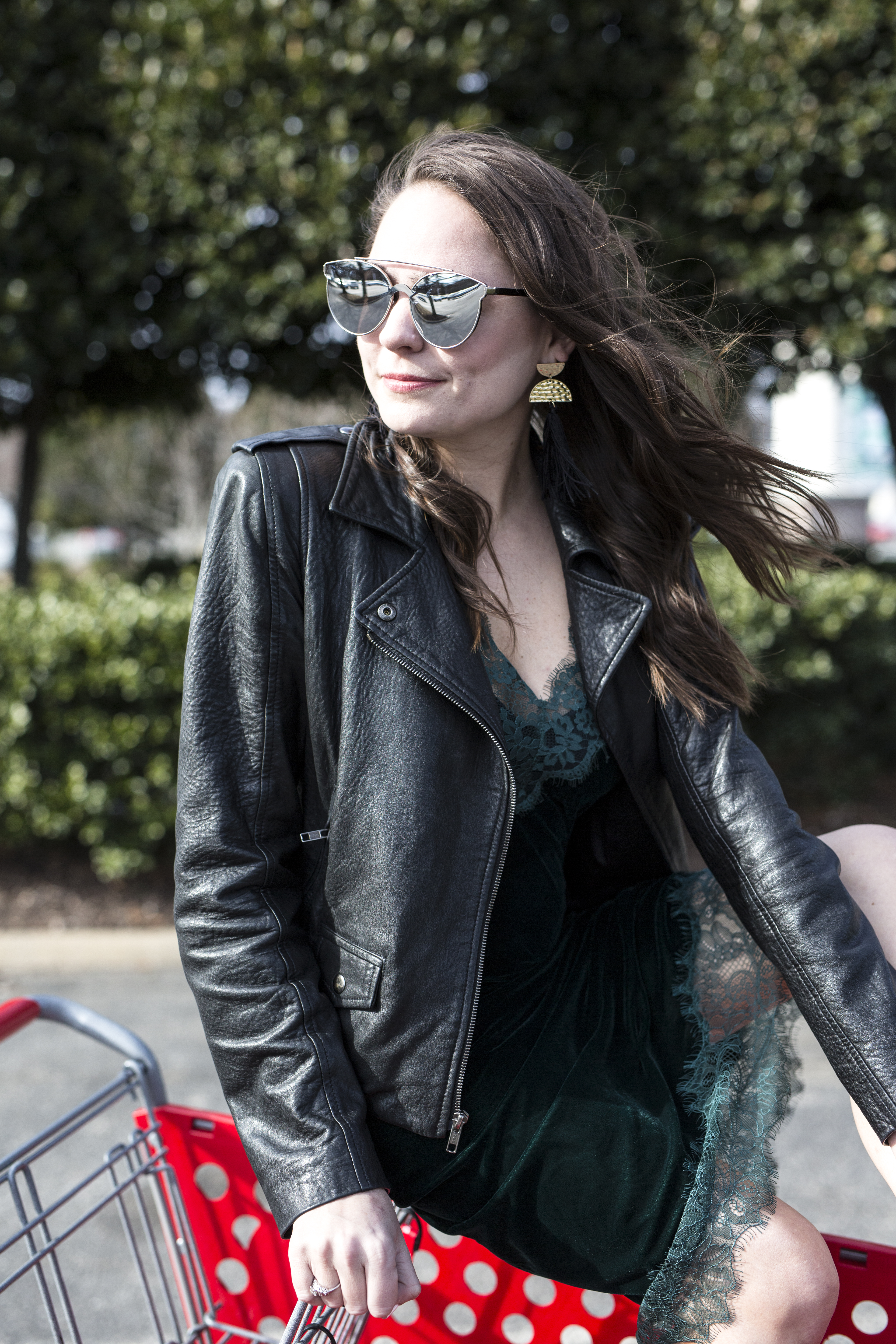 aaaaand, combat boots for good measure