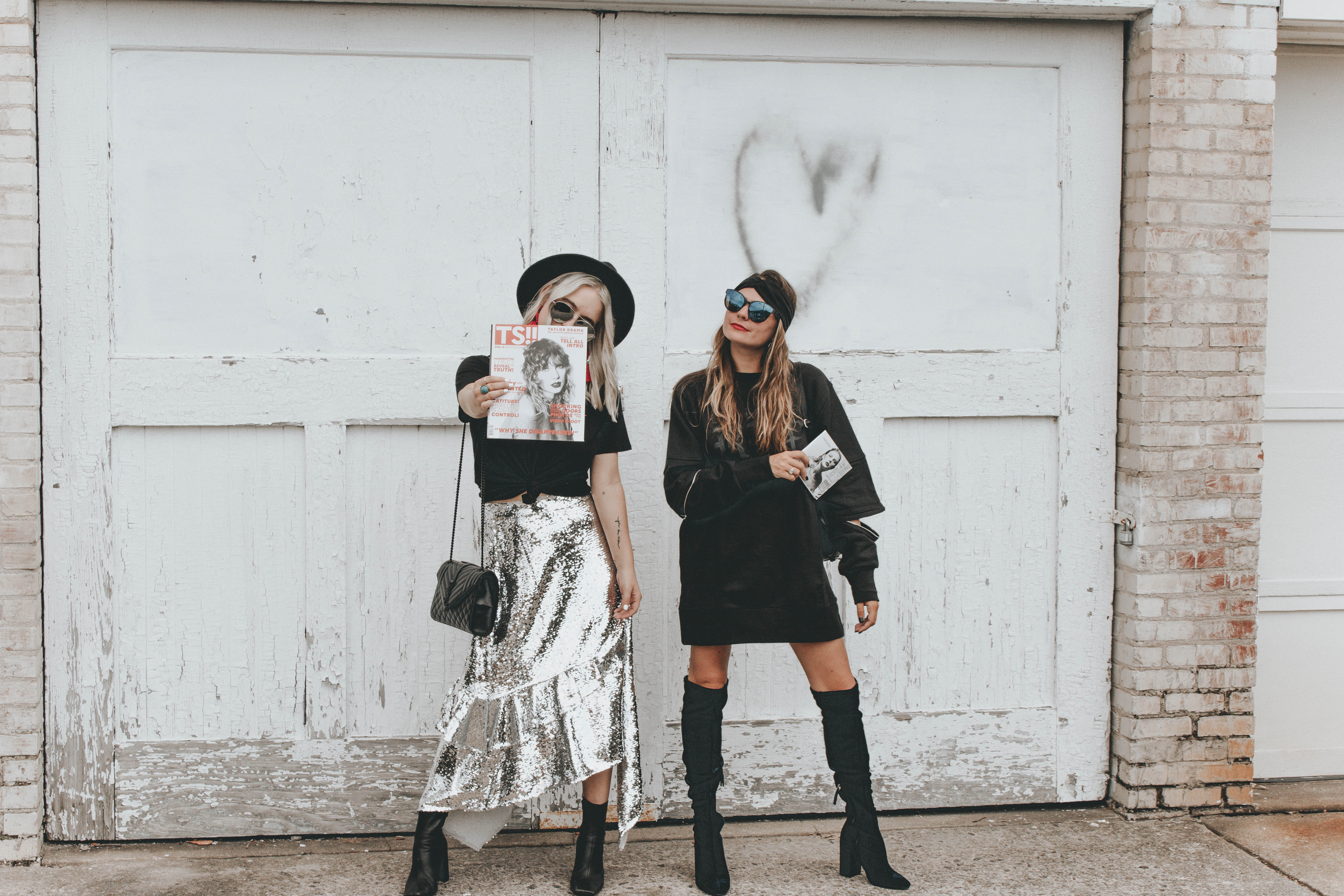 THE WEEK HAS FINALLY COME! Ever since we missed out on the 1989 Tour, we vowed that we wouldn't miss Taylor Swift's next tour. Luckily, my sister helped us snag some tickets during the Pre-Sale and we will be Atlanta Bound this weekend to see the Reputation Stadium Tour. To say that we are excited is an understatement.

For weeks, we have been talking about what we are going to wear. Do we do the twinning thing? Do we recreate the two album magazine tour looks? Do we just wear Taylor gear? This has been a serious back and forth. Finally, last week, we decided to do a little bit of all of it. Catherine found this 'Gorgeous' tee on ASOS, and I purchased the sweatshirt from her Merch shop and created a look that is an ode to her Gucci Sweatshirt / OTK Boots look from the Look What You Made Me Do video. Cath added the sequin skirt as the perfect statement piece to top off her look.
Who else has caught the Reputation Stadium Tour this summer? No spoilers – but – how was it!? Anyone going to be at the show in Atlanta this weekend? Drop a note in the comments!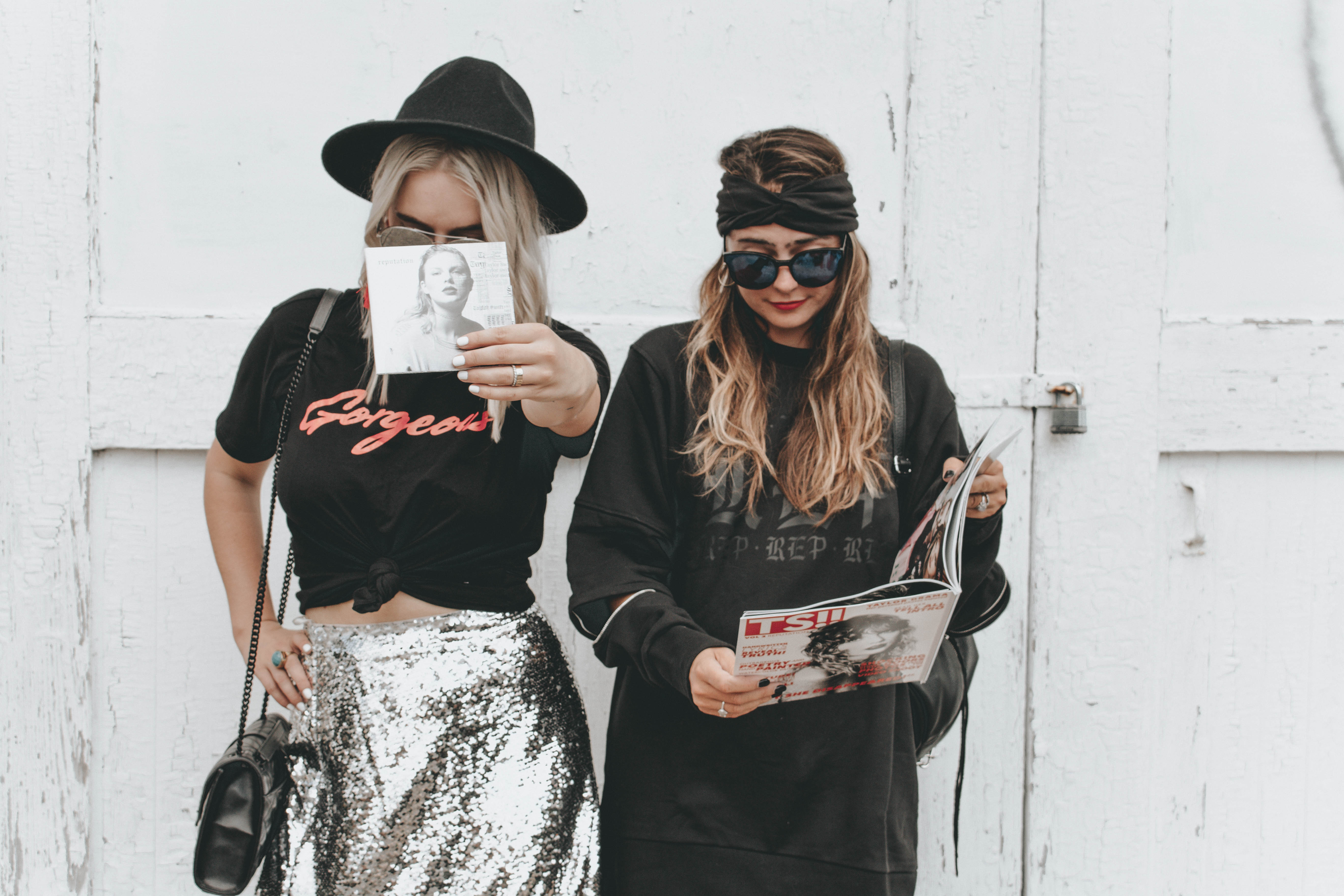 SHOP THE LOOKS