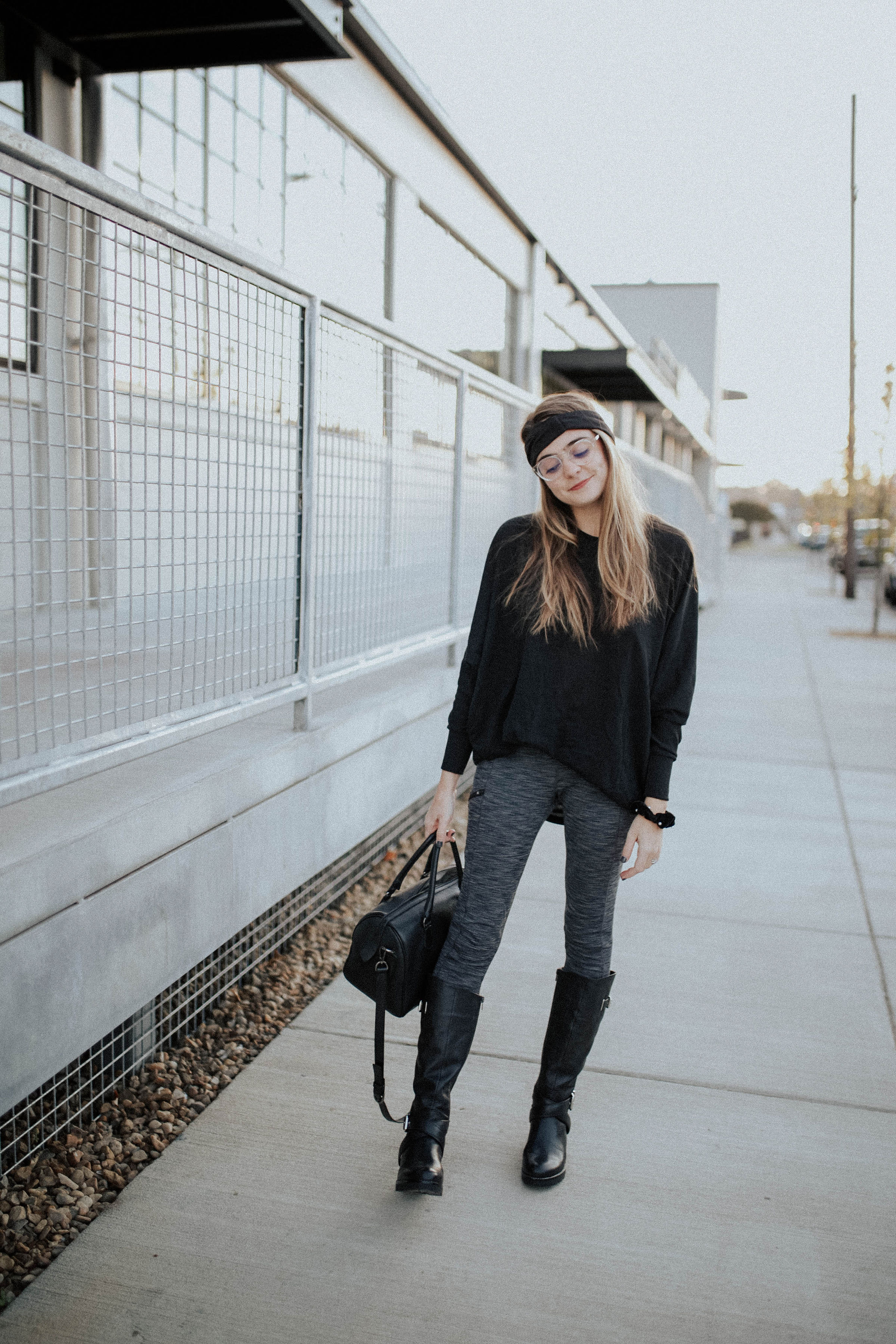 Ever since the temperatures dropped, I have basically been living in my newly coined "winter uniform." Well, actually, I have been wearing this oversized knit from boohoo throughout the fall and only when it got to be cool enough did I start to pair it with my fave trusty leggings + new boots from Marc Fisher! Each time I go to create a blog post about closet essentials, I don't even mean to round up only black items, but alas it tends to happen quite frequently! It's not that I don't enjoy wearing colors and patterns, but when it comes to the basics, I find black is simply easiest. Every girl should have at least one oversized black sweater and pair of black boots in their closet and I have found that every couple years my collection needs a bit of an overhaul.
This pair from Marc Fisher just went on sale, and I'm telling you they are a great bang for your buck. They are comfy and the perfect everyday boot. As for sweaters, ASOS and Free People have a practically endless collection for you to choose from! Check out my picks below and treat yourself to a few new basics to carry you through the winter months.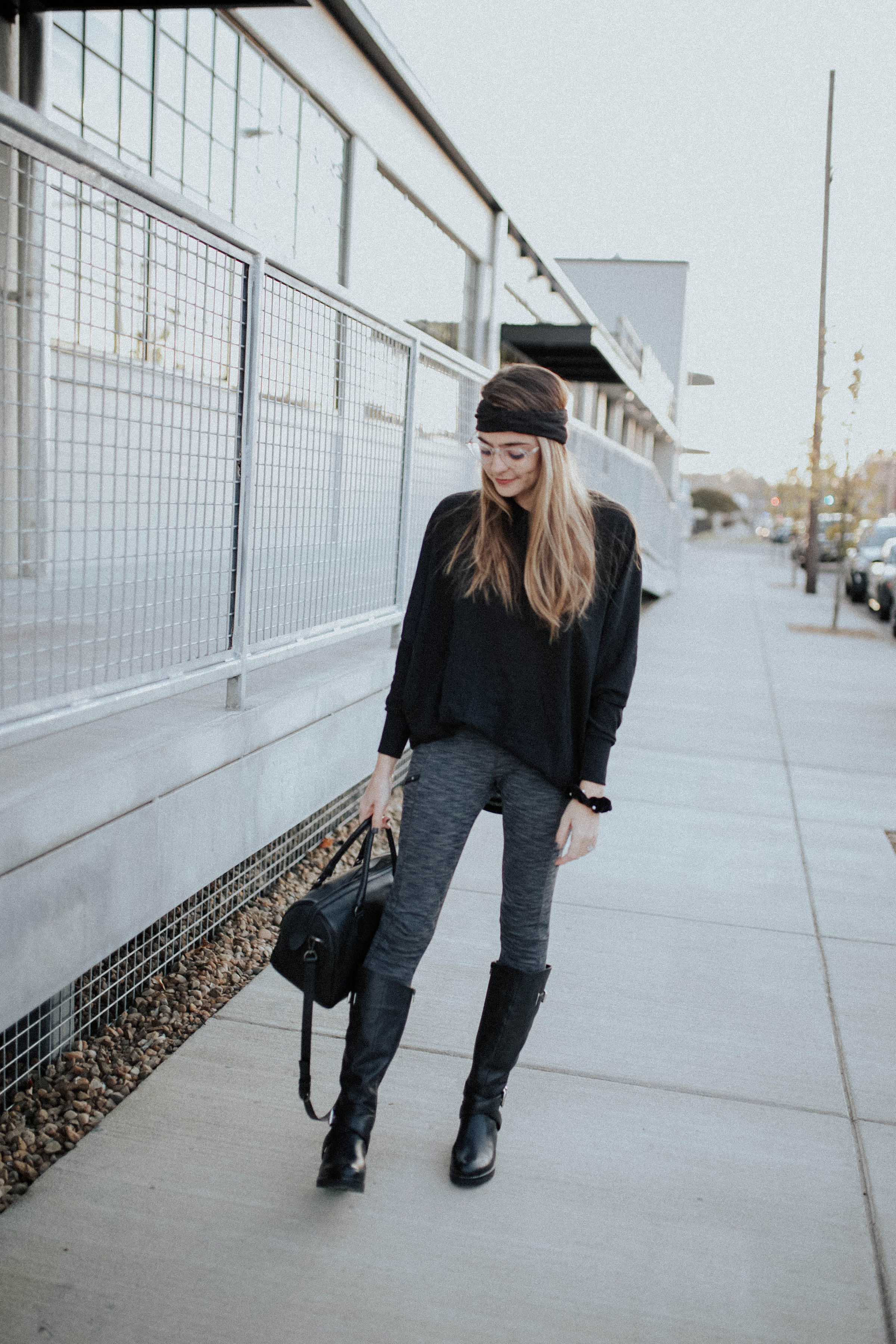 ~ BOOTS ~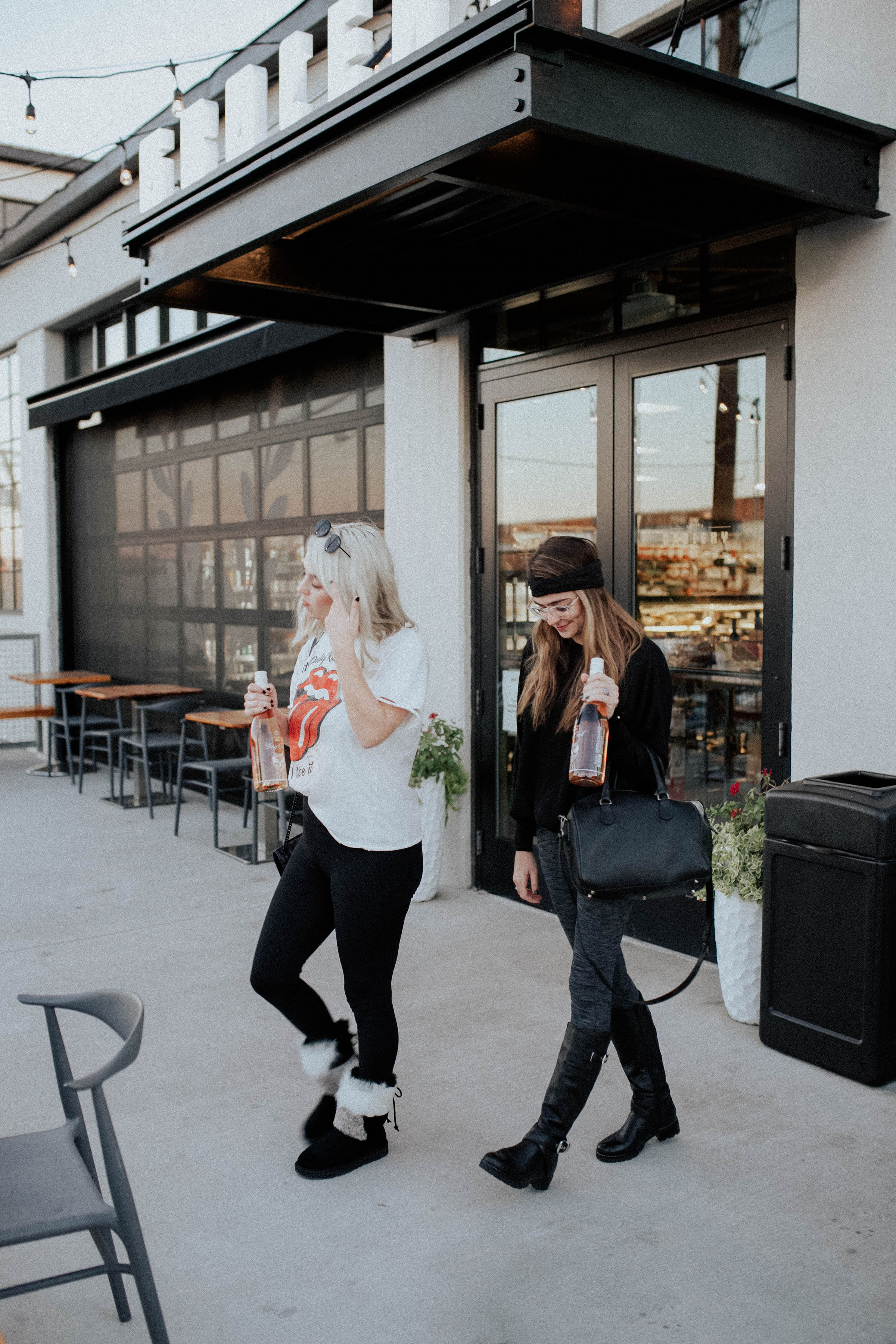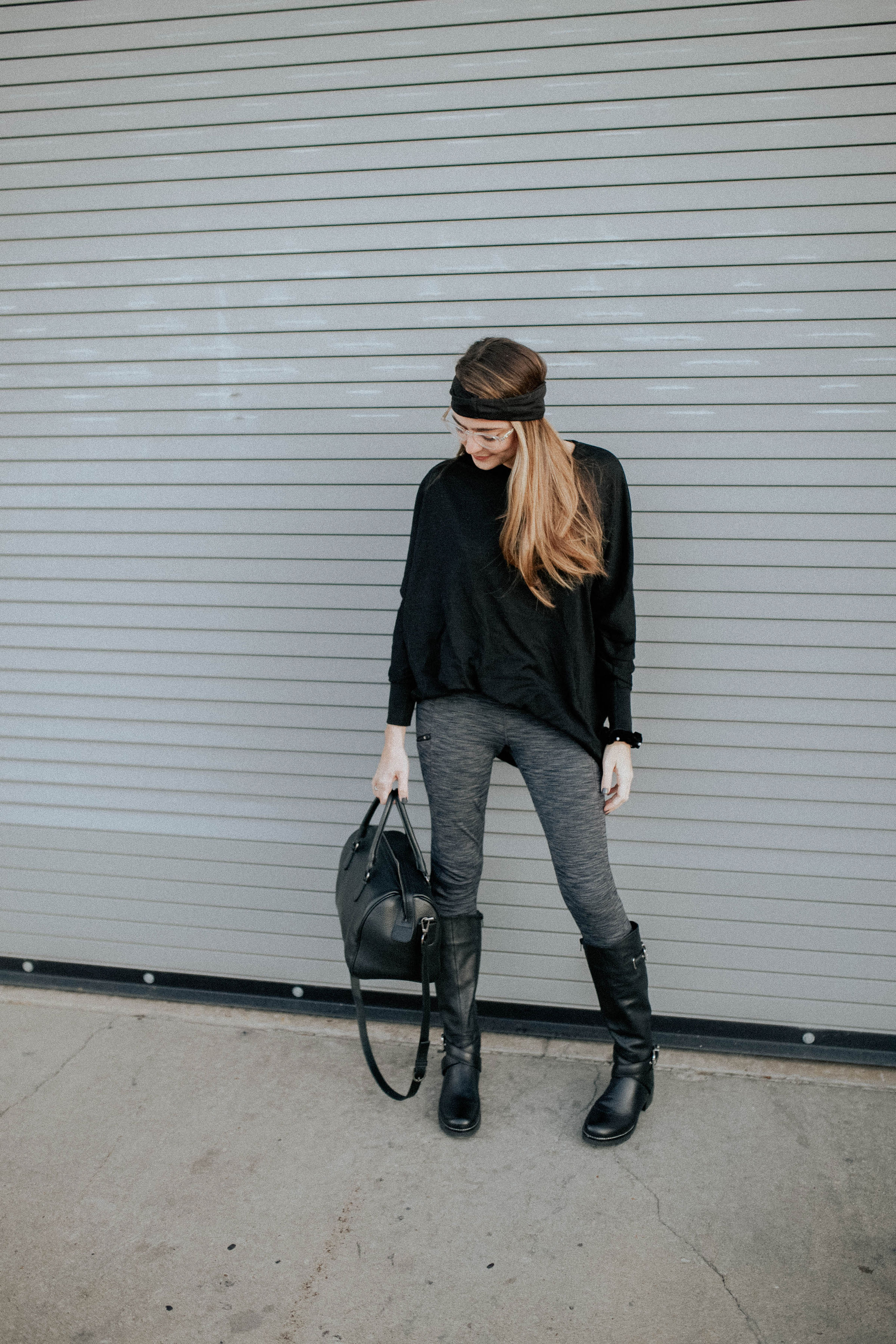 ~ OVERSIZED SWEATERS ~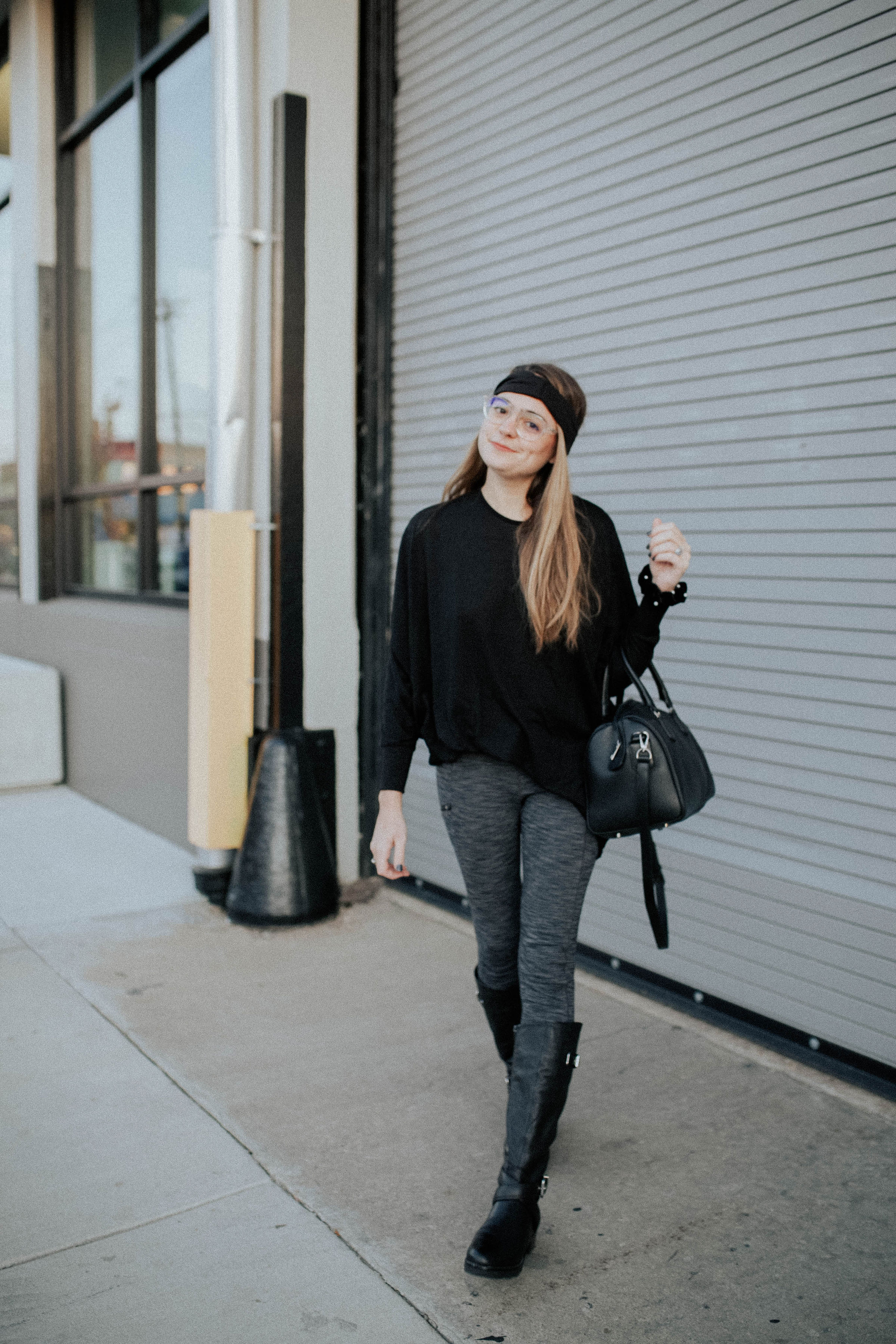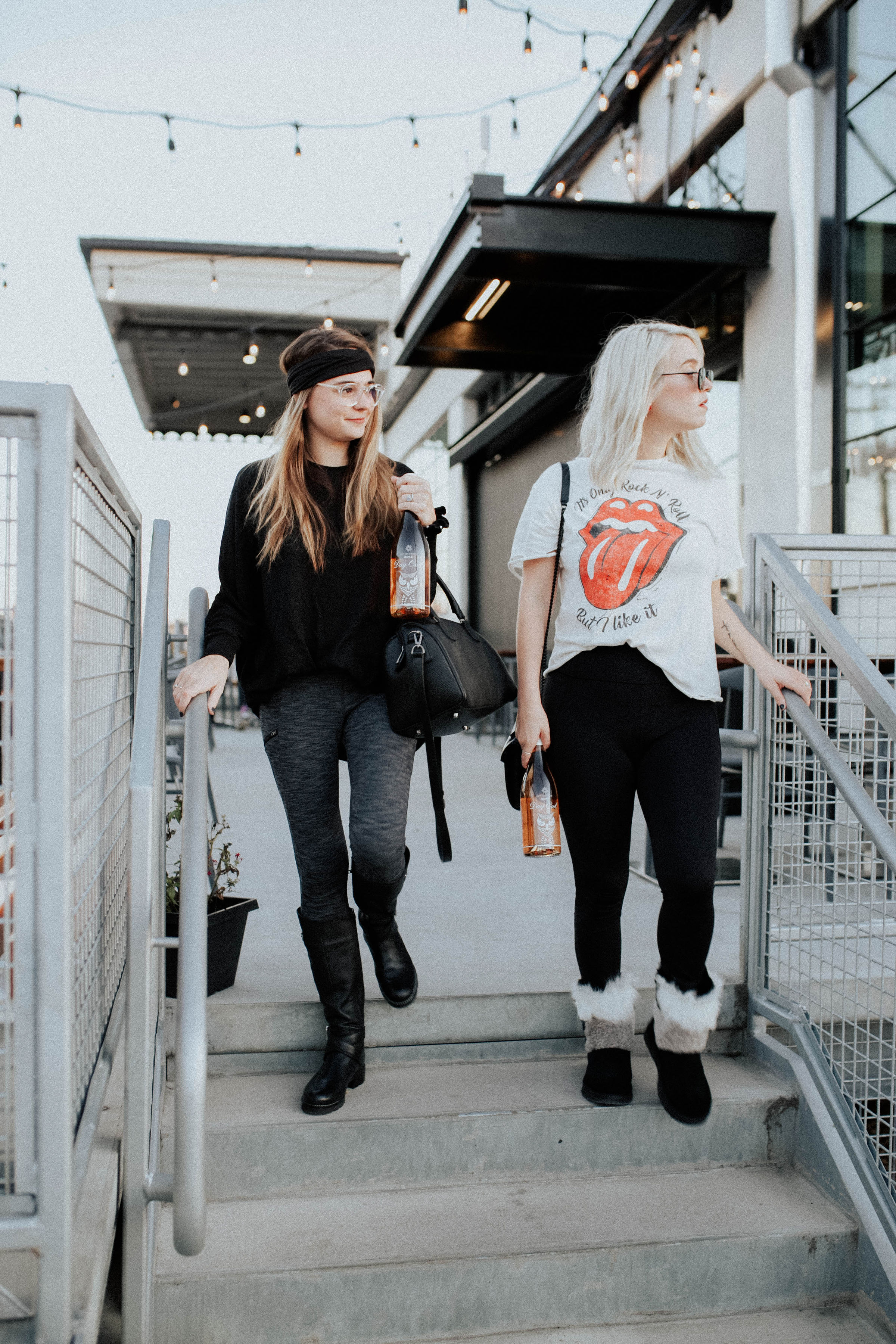 Oversized Sweater,
Boohoo
. Misty Boots c/o
Marc Fisher
(on sale!!)
Leggings,
similar.
Headband,
ASOS
. Glasses c/o
Coastal.
Catherine's Boots c/o
UGG
.
Photos: Tayten Kenzie