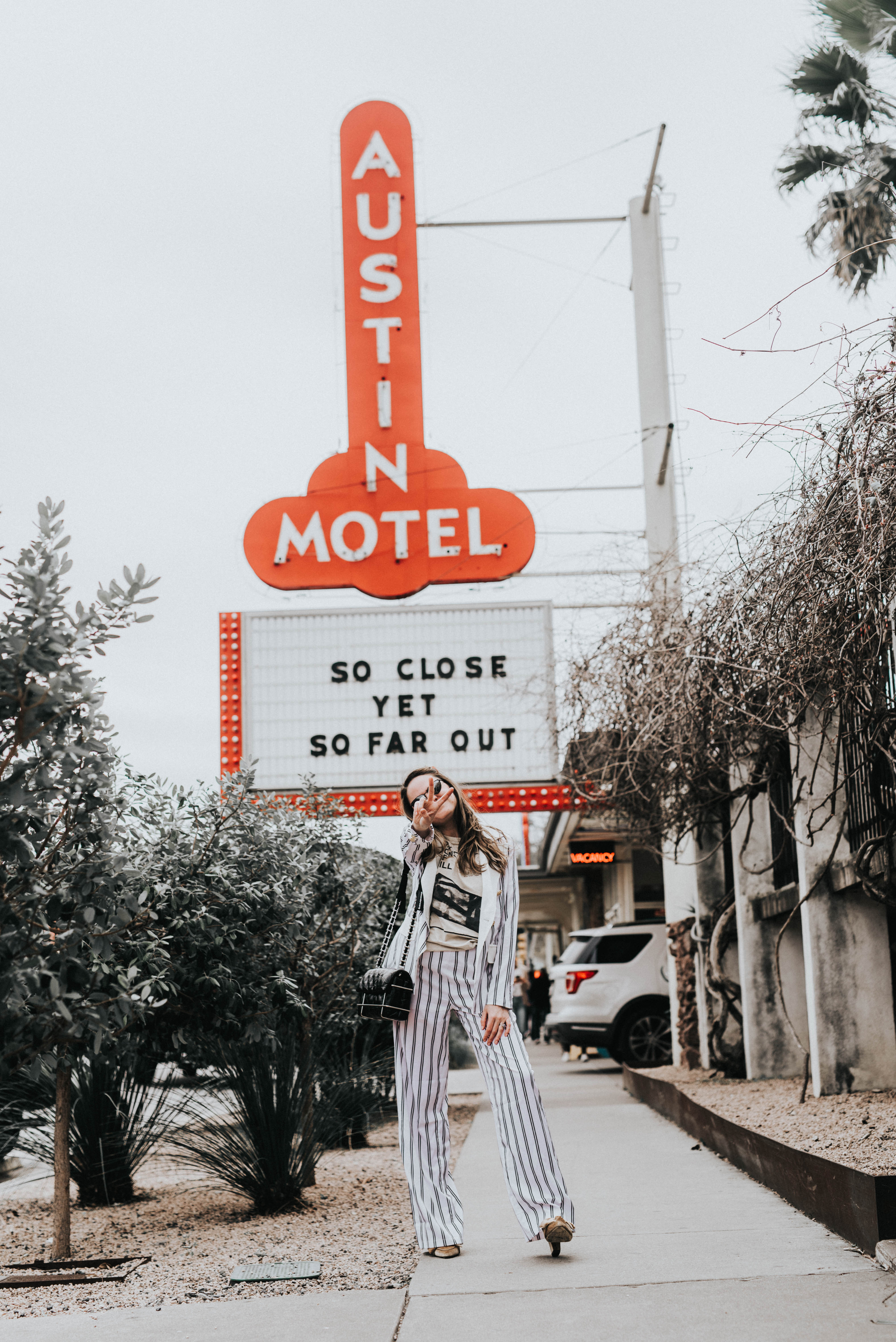 So excited to share some of my looks from Austin with you guys!! I had so much fun with Divina bopping around near the Austin Motel in order to get some iconic shots from the eclectic Texas city. When I was shopping for this trip, I decided to step a little out of my comfort zone with this white striped suit. I honestly have never worn a "suit" before, and usually struggle to make blazers work, but when I put this one on I fell in love.
In my BTS try-on video, I tried this suit on with both this Sons of Bill t-shirt and a mustard colored turtleneck. After asking for feedback about which one my insta-friends liked better, I decided to go with the SOB tee. It just felt right for the Austin vibe, regardless of if my boys have a song that goes "I gotta get the hell out of Texas. Because Texas ain't where a Virginia boy belongs."
A N Y W H O, I am loving the suit as a perfect transitional look for spring, because of the built in layers! If its chilly, layer it with turtleneck and ditch the blazer if it gets warmer, or wear your favorite rocker tee and pair it with a blazer for chilly evenings. ASOS has some great suit sets avail, and I've also found some good separates to mix and match as well. Thinking I'll pair this beaut with a pair of sneakers this weekend to change things up a bit.
{ SUITS }
---
---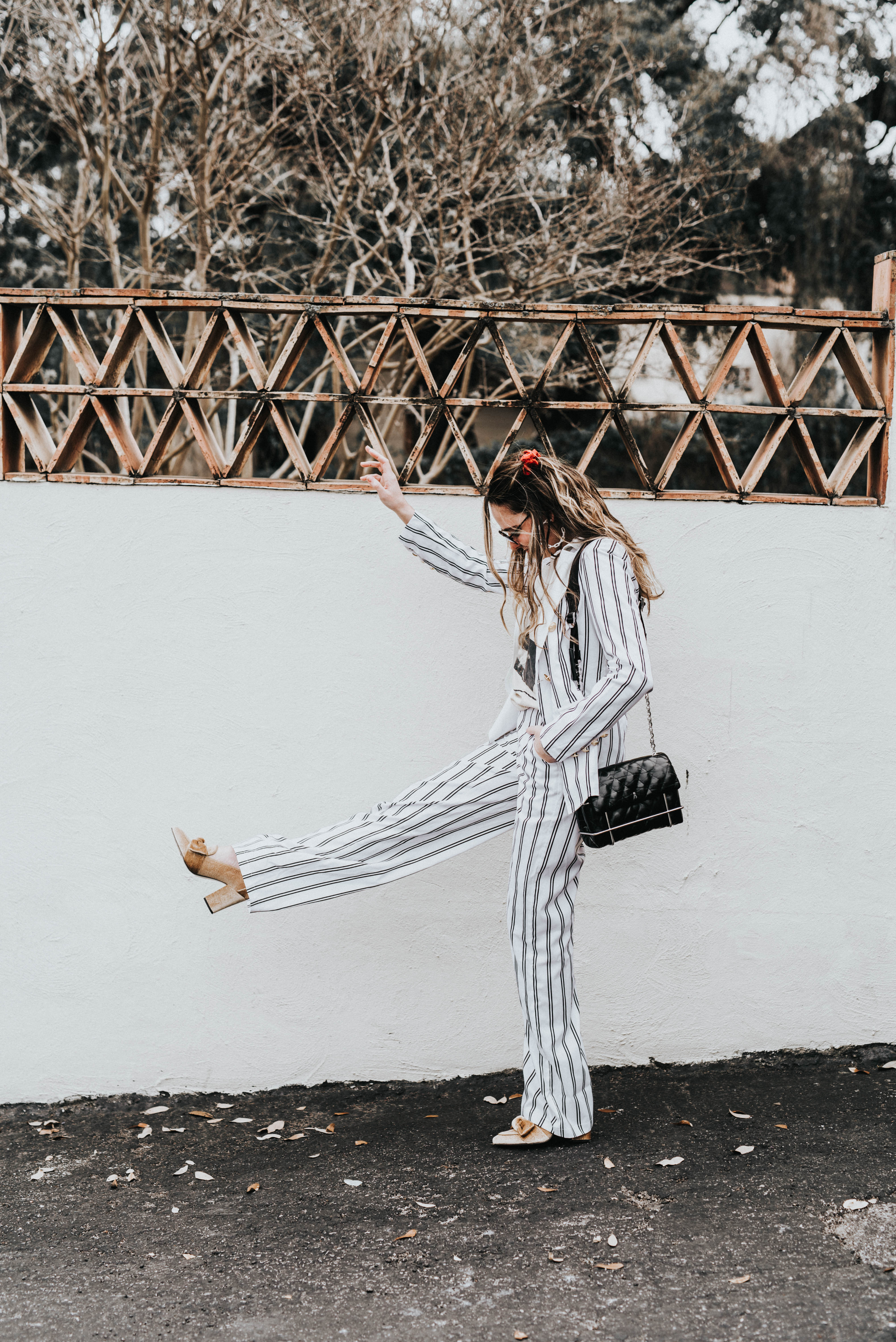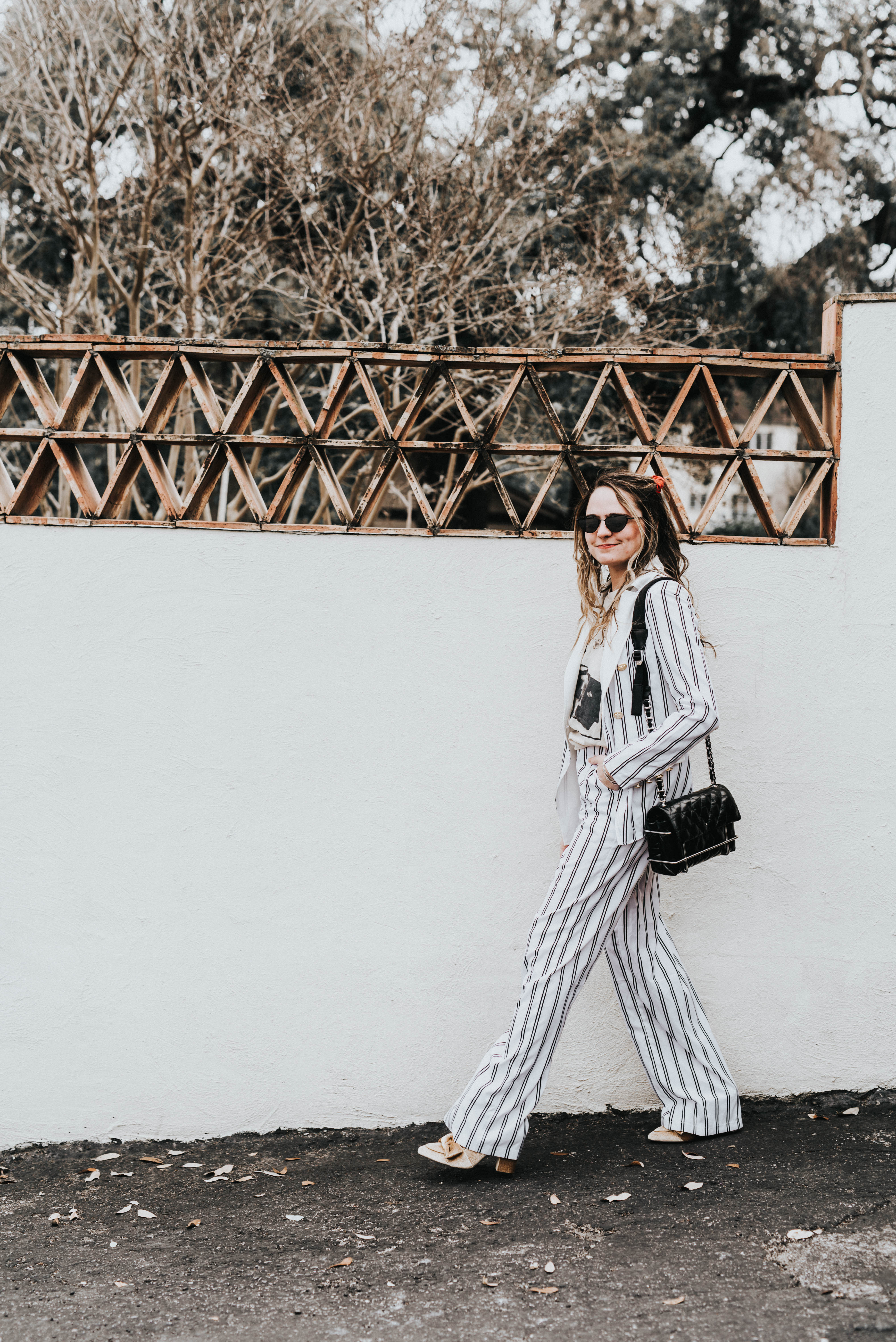 { Funky Sets }
---
---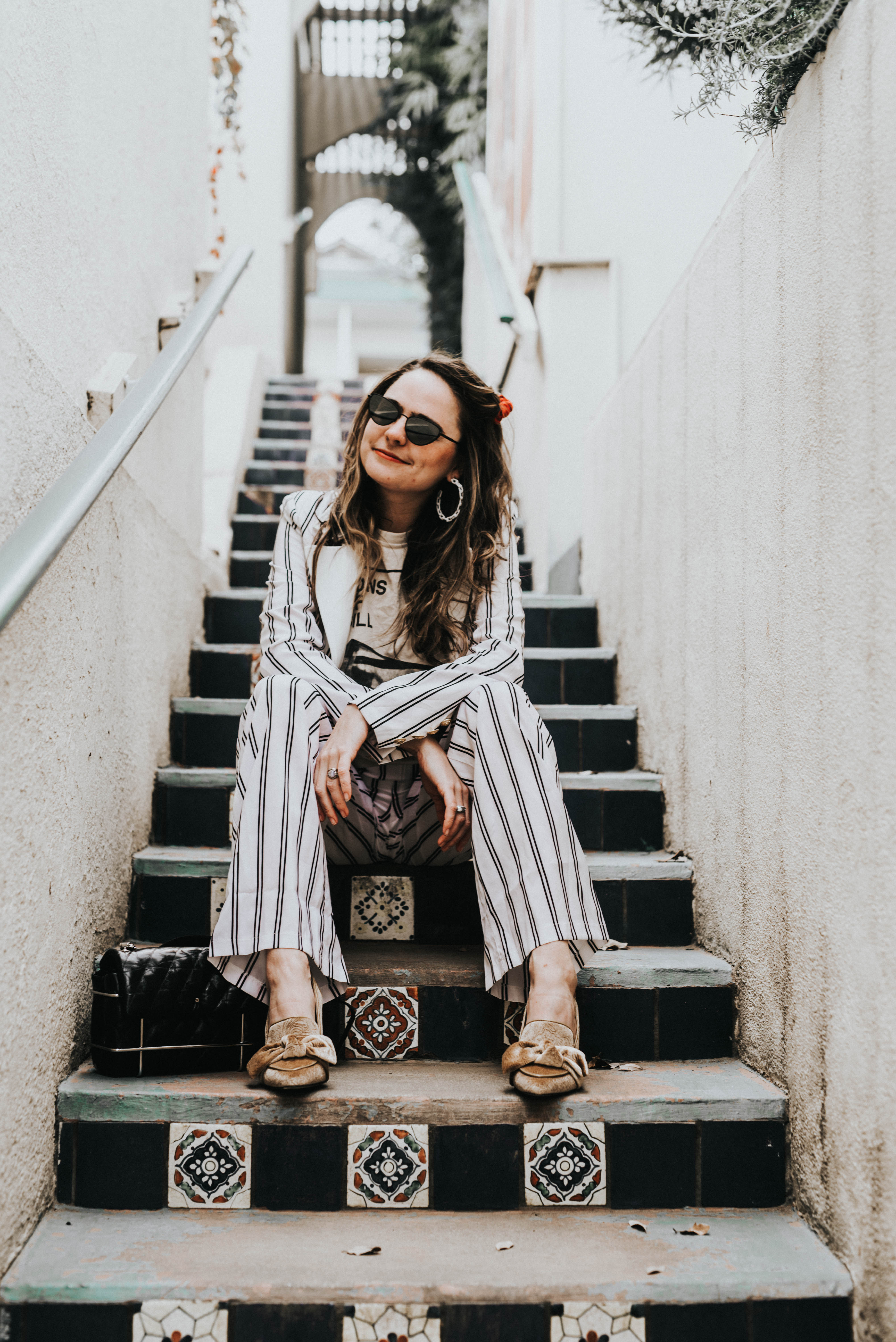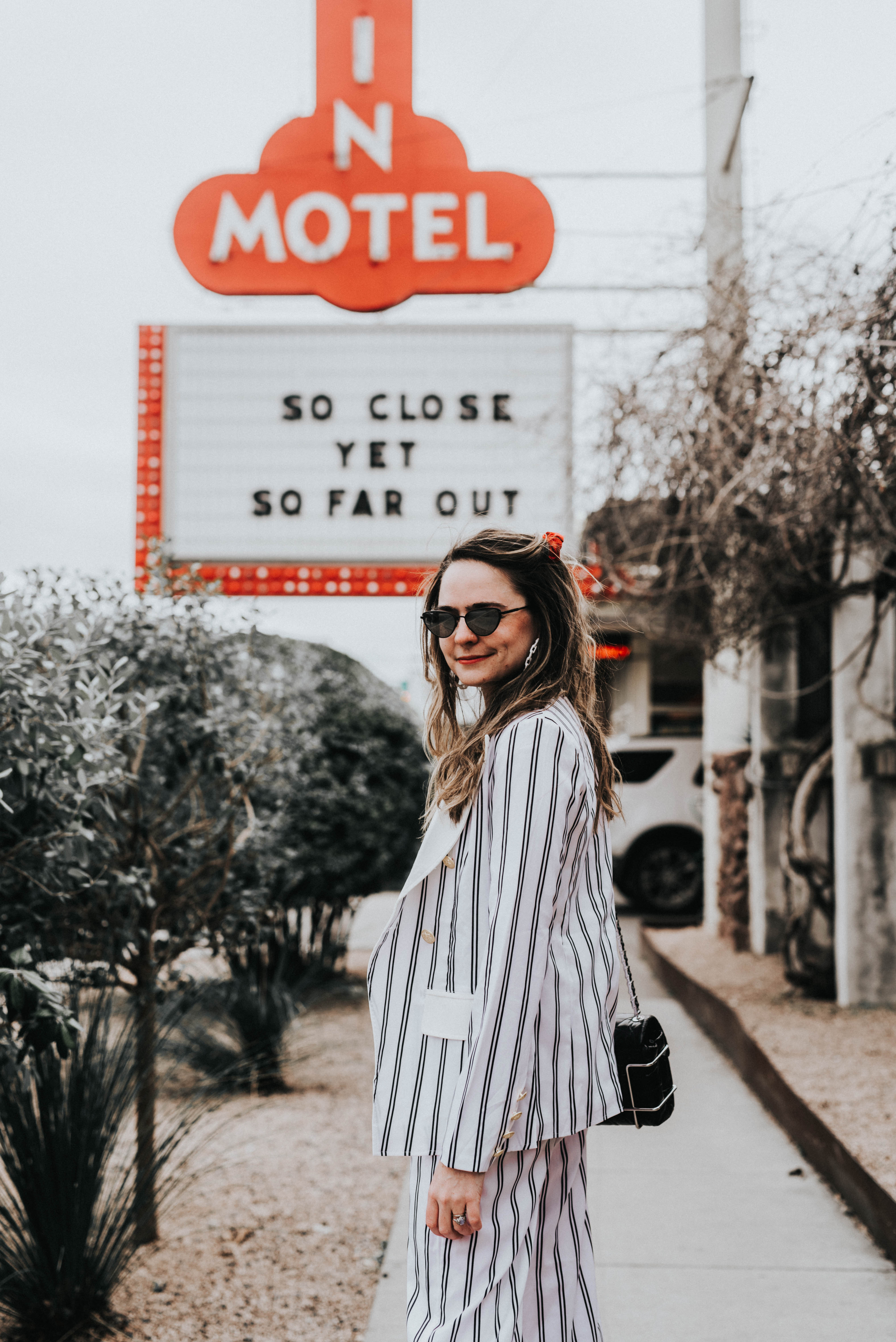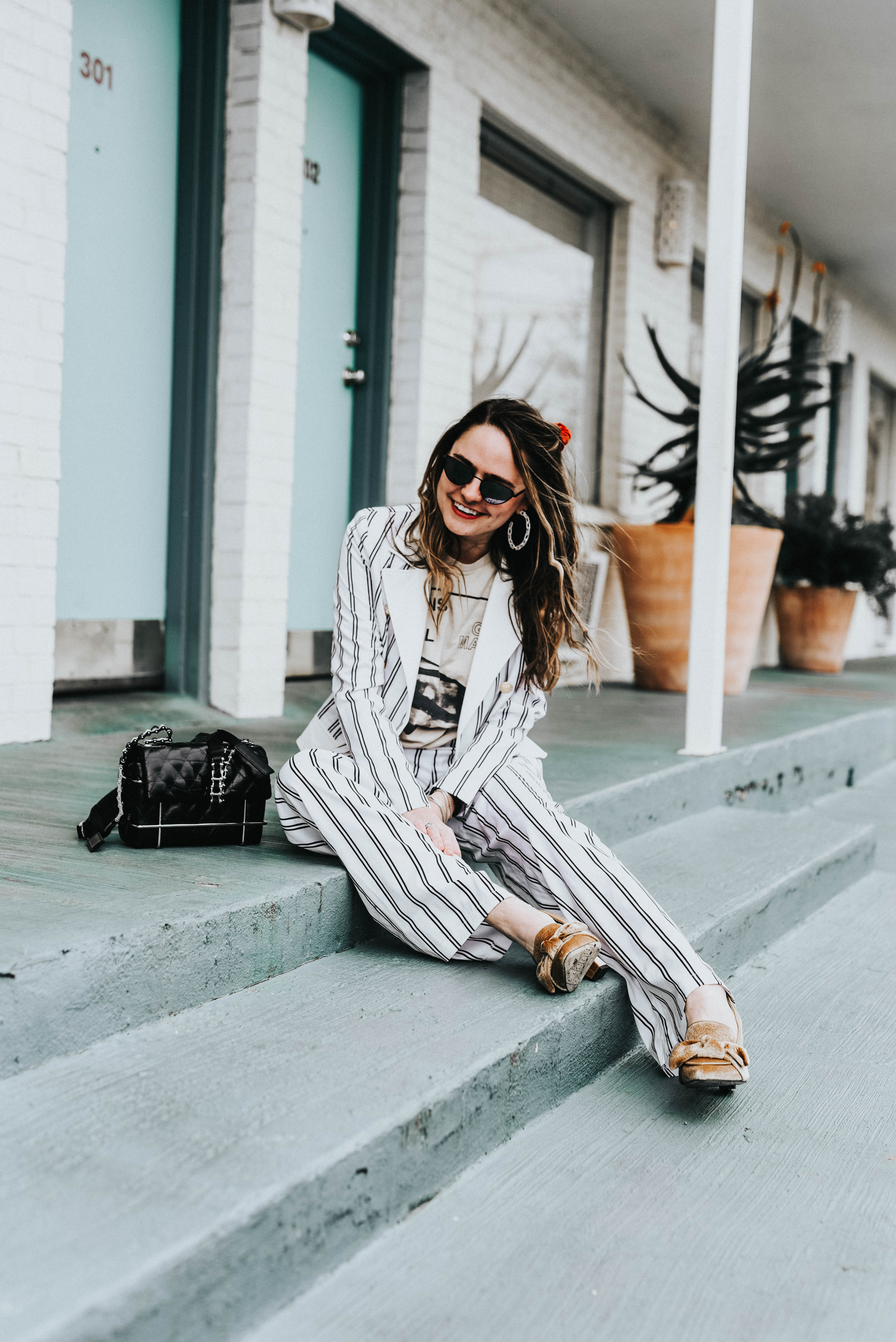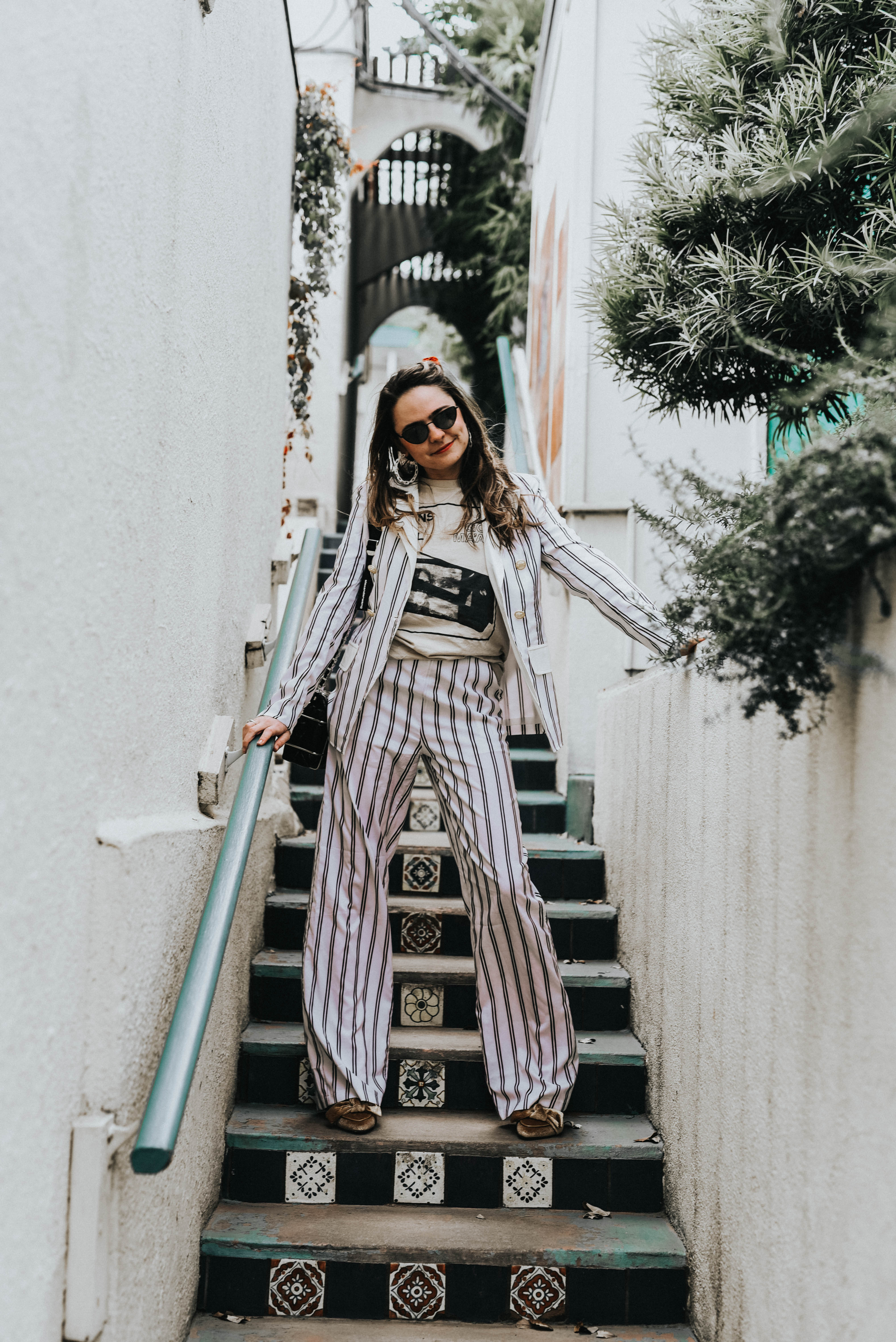 Photos by Divina Stennfeld Photo at Austin Motel // sunnies c/o Eyemart Express