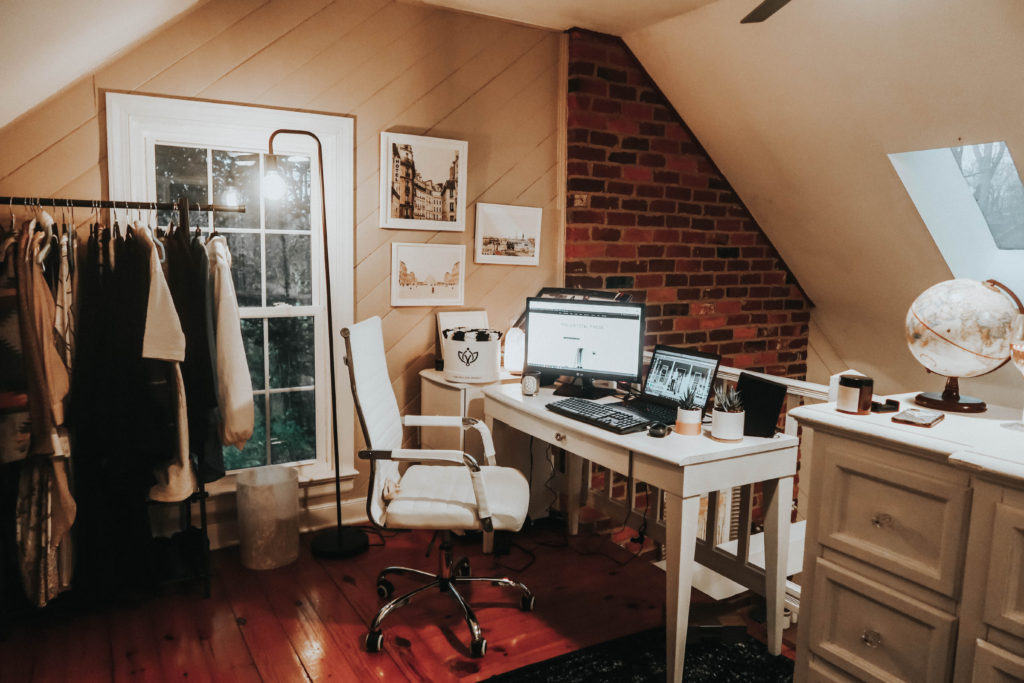 My loft / home office redesign is finally complete and it feels SO GOOD. I fell in love with this space when we first saw the house four years ago and knew that eventually I would make this area my happy place. It has been an ongoing project for a year or so, but I can finally say that except for a rogue wing chair that is temporarily living in the corner, it is finished! It all started with me using chalk paint to transform a hand-me-down desk and ordering a few pieces of art from
Minted
. Since then I found the right chair, the right hanging rack, the right full length mirror and most recently (last week), the perfect rug. The rug was the icing on the cake and once we put it down, I knew the space was perfectly complete in all of its cozy glory. I love to wake up before John on a Saturday and work on the blog or film styling videos up here. Having my own space to create has been a priority of mine for so long and I am glad it has finally come to fruition!
---
---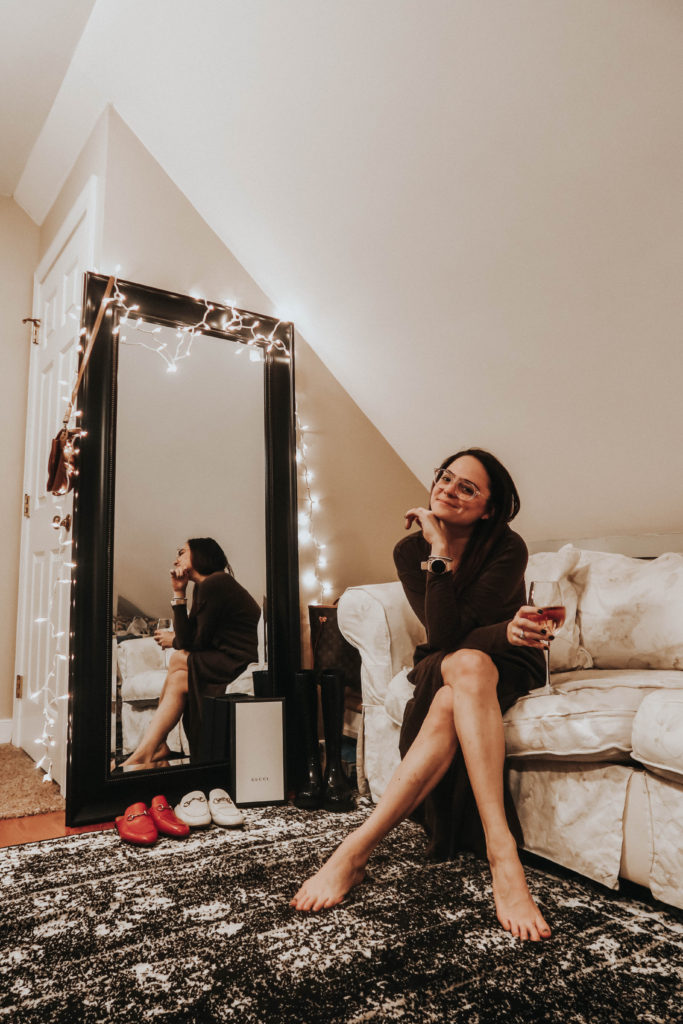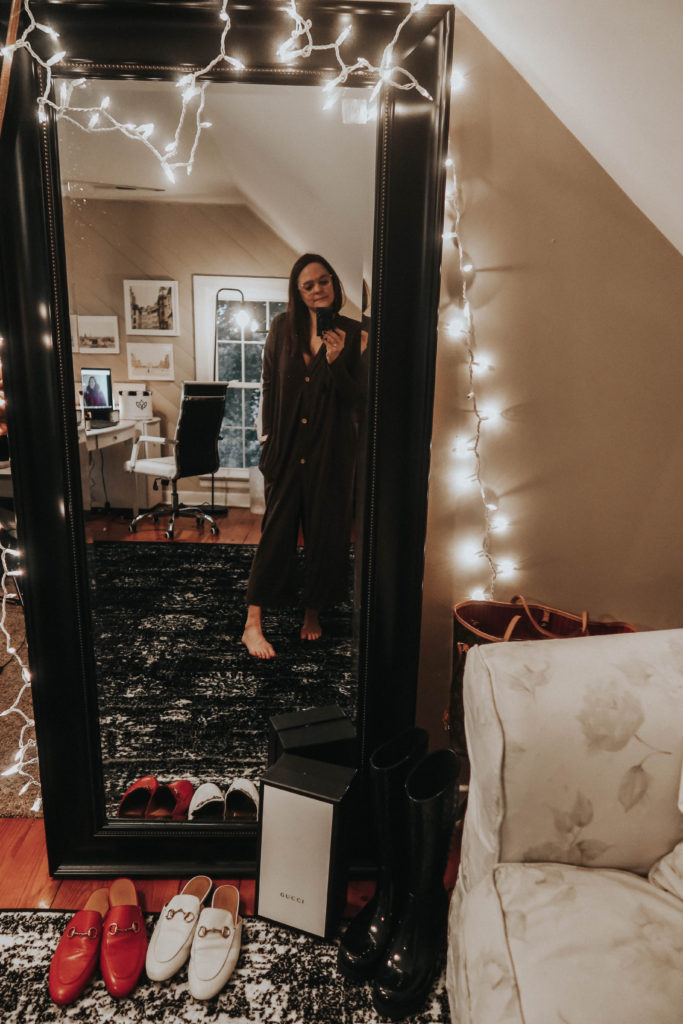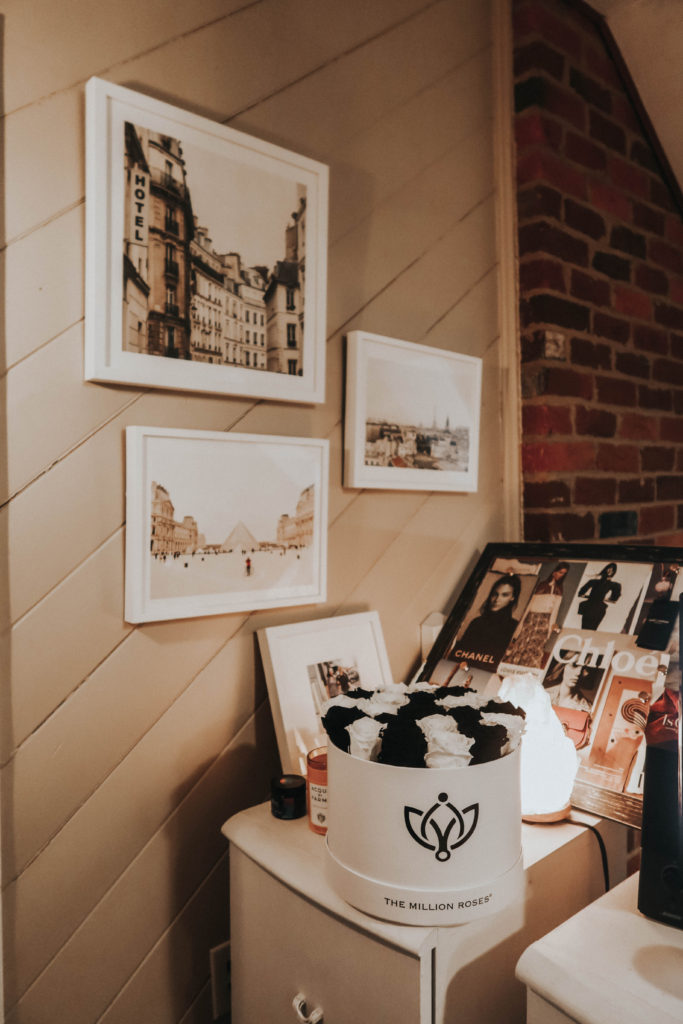 string lights, vision board, black & white roses, and a himalayan salt lamp to set the mood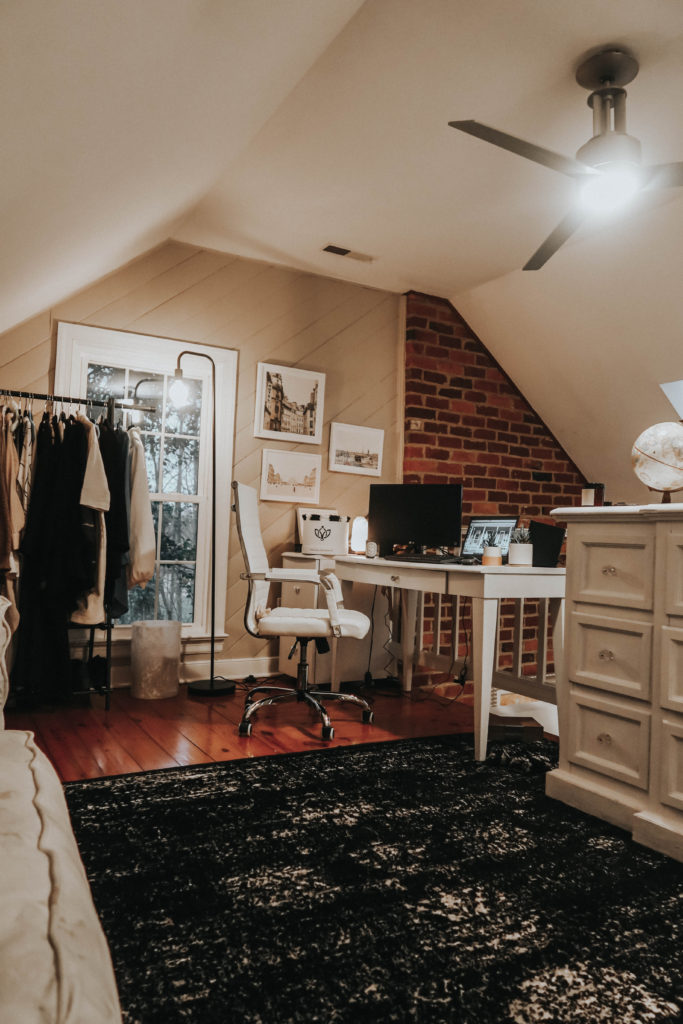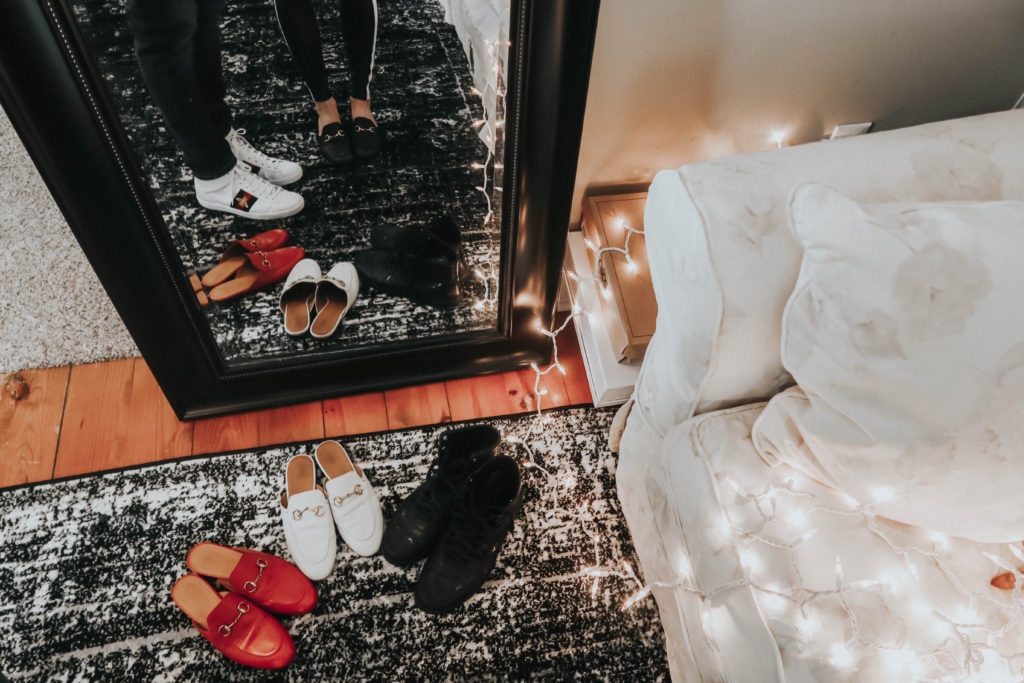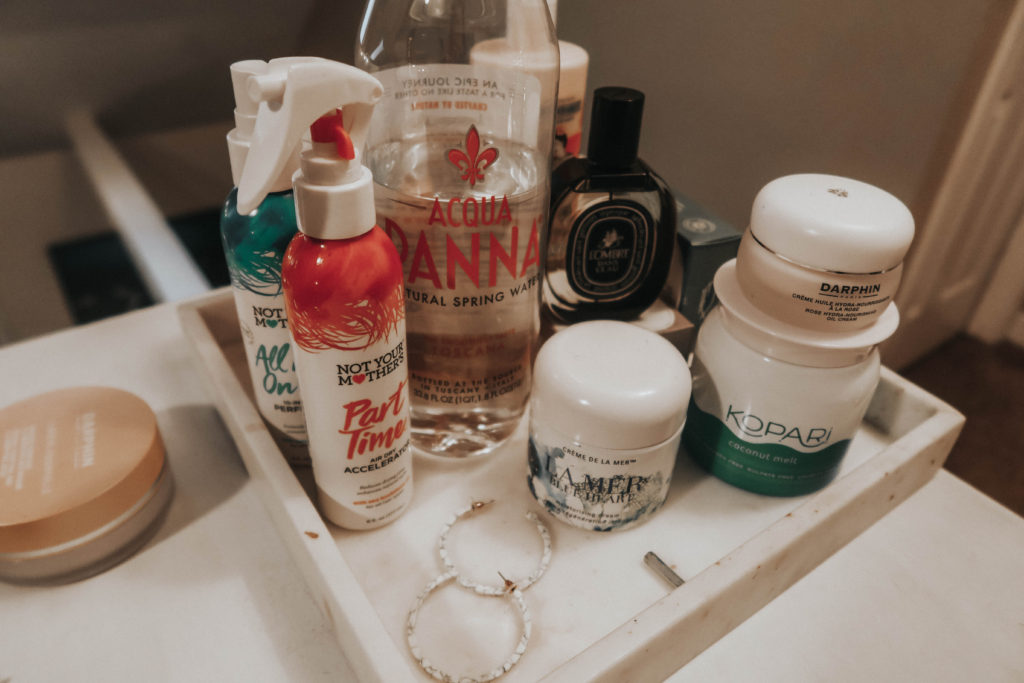 ~ a few of my go-to products ~
---
---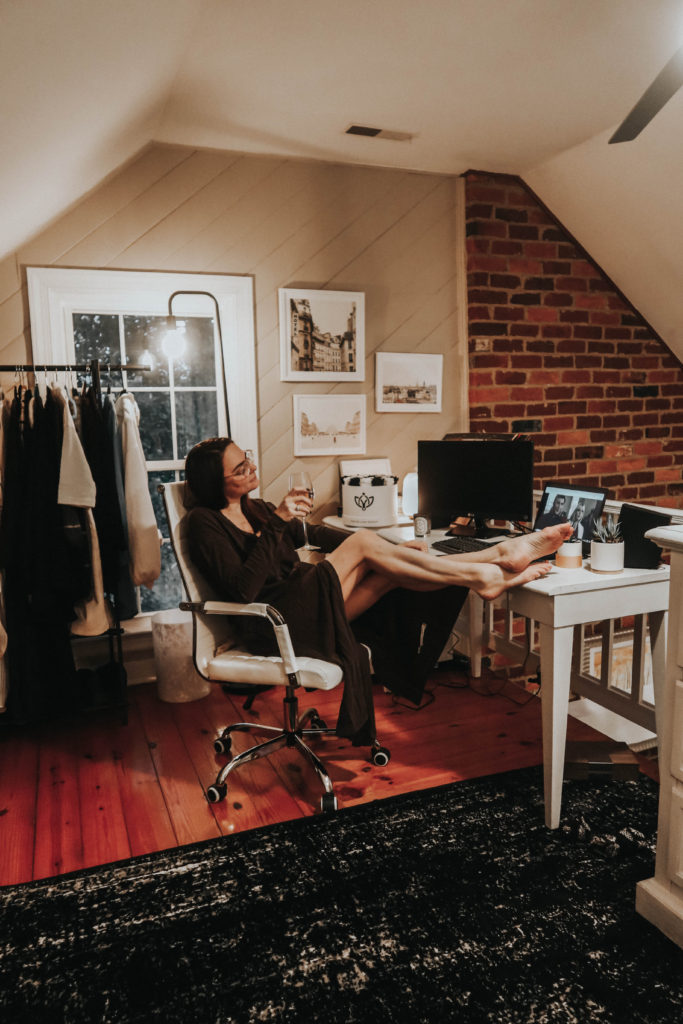 Do you have a home office space? Or a favorite place to create? Tell me about it in the comments below!