Whew, things have been a little crazy around here for me, celebrating John's birthday, traveling to Grove Park Inn and visiting my niece for her baptism, but I'm back!~
And let's talk about Valentine's Day. I know that a lot of us won't be going out for Valentine's Day, but that doesn't mean that you cant get dressed up! These days, it feels like we should celebrate every little thing we can so why not go all out for VDay! Whether you will be celebrating with a girl friend, a significant other, or treating yourself to a night in (or out), here are some fun ideas for what to wear to celebrate Valentine's Day.
BLACK DRESSES —
If you didn't predict that black dresses would be the first option, you don't know me! HEHE, just kidding, kind of. A black dress is good for any and all occasions, if you ask me and some of my favorite looks start from a black dress. Whether you like something comfy, something fancy, something with a little extra somethin somethin or don't really know what you want — here are some great affordable black dresses out there right now! I wore the below dress for my nieces baptism, but it honestly would be better for Valentine's Day. I am obsessed.
---
---
THE COMFY EDIT —
NEXT UP: The comfy edit! If your plan is to stay at home and you just aren't feelin like getting dressed up, here are some comfy options! They still feel like you are getting dressed, but these cozy sets and sweater dresses will still make you feel good if you are opting for Netflix & Champagne. If you missed it on IG, the above is my favorite new set and it is only $38. It is too good to pass up, yall! The Nasty Gal sets are still in big play right now too, and still available if you missed out the first few times I shared them.
---
---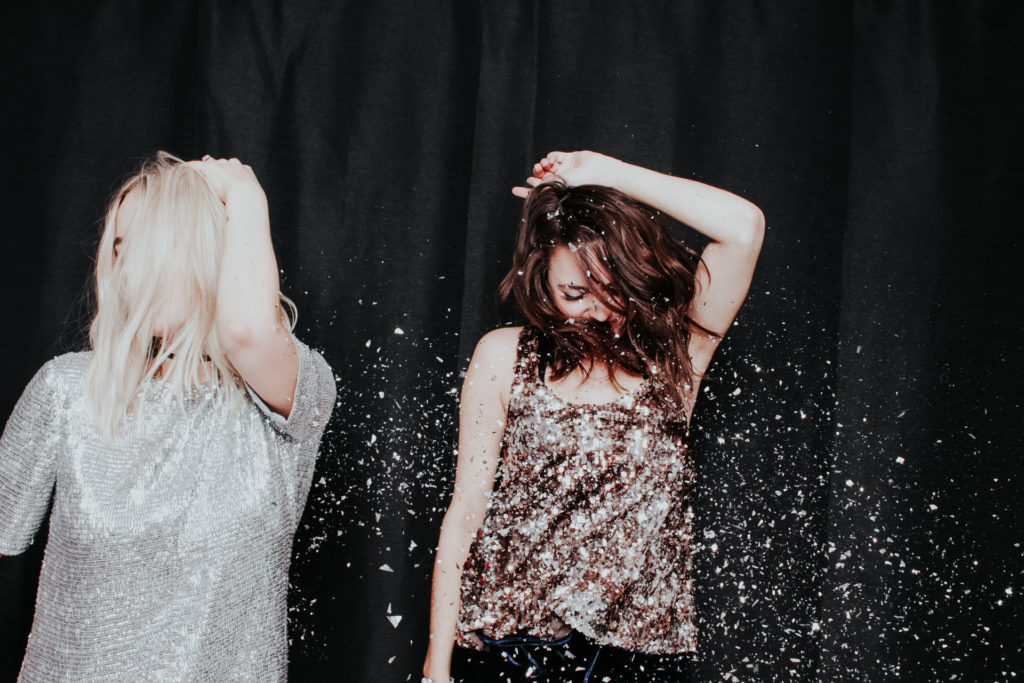 SEQUINS —
If you really wanna go all out and make yourself feel seriously special this Valentine's Day, add a little sparkle to your fit! A little bit of sequins can go a long way and a lot of sequins is just too fun to pass up. Cath has been rocking some awesome sequins pieces lately and we even gave them their own dedicated post over on The Crystal Press. So, grab a sequin blazer, dress or top and spice up your life, friends!
---
---
Which look are you most likely to rock this Valentine's Day?
~ PIN FOR LATER ~