This would make the perfect dress for fall weddings or special events.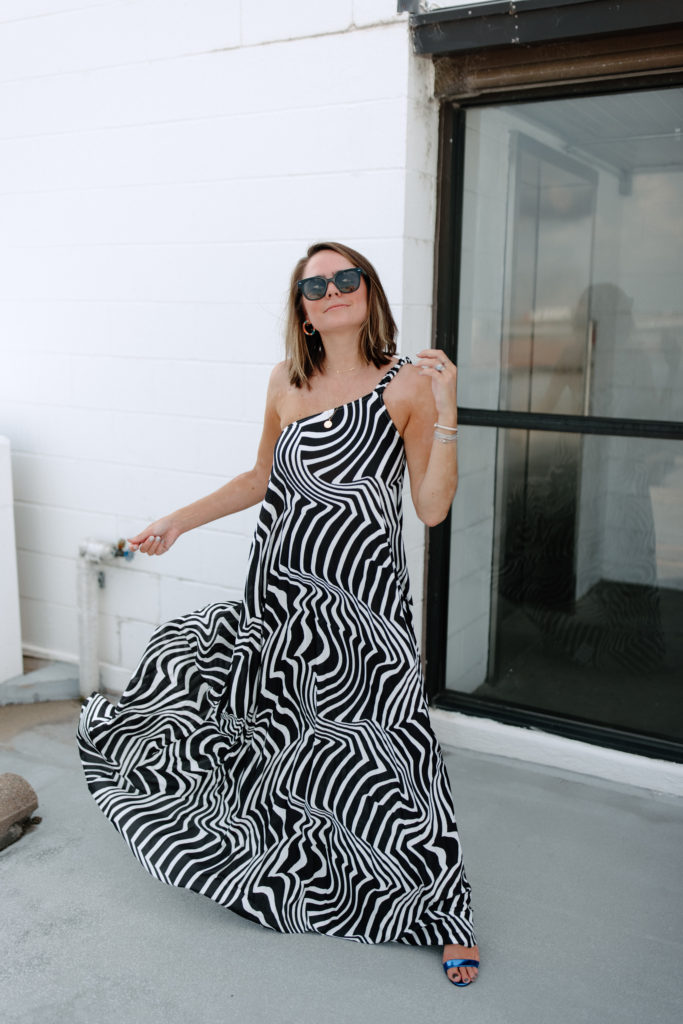 It feels GOOOOOD to get dressed up again. Like, really good. If you're like me you really leaned into loungewear over the past year and a half and LOVED IT. I have bought more sweat suits, knitwear and t-shirts than ever before and fully leaned into making the fashionable. Because I do truly believe you can make a LOOK out of sweats.

BUT, as of late, I have been really excited to get dressed up, create new outfits and have just generally rediscovered my love for styling. I reallyyy felt it when I wore the orange dress to my sister-in-laws rehearsal dinner a few weeks ago, and the momentum has kept up ever since. I got really excited for our shoot with Halle of Wild Heart Creative, because it had been a while since Catherine and I created content together just for fun.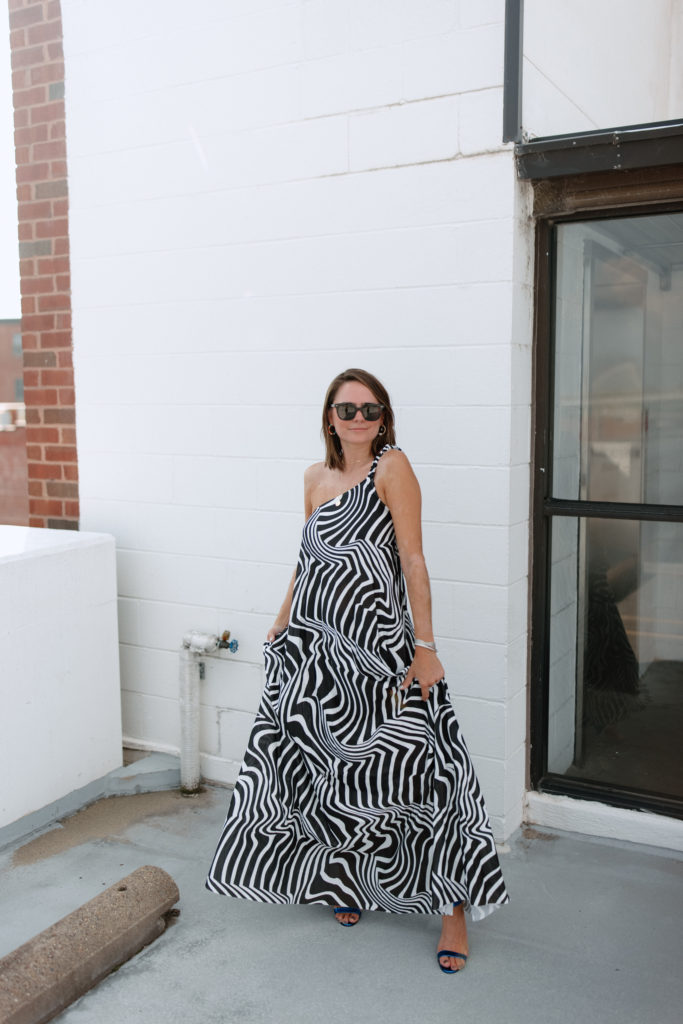 Going into the shoot, we had both been feeling a little bit BLAH about fashion lately, so we decided that instead of shooting "practical" looks, we wanted to just have fun. So we ordered some kind of over the top pieces to inspire us and I'd call it a success.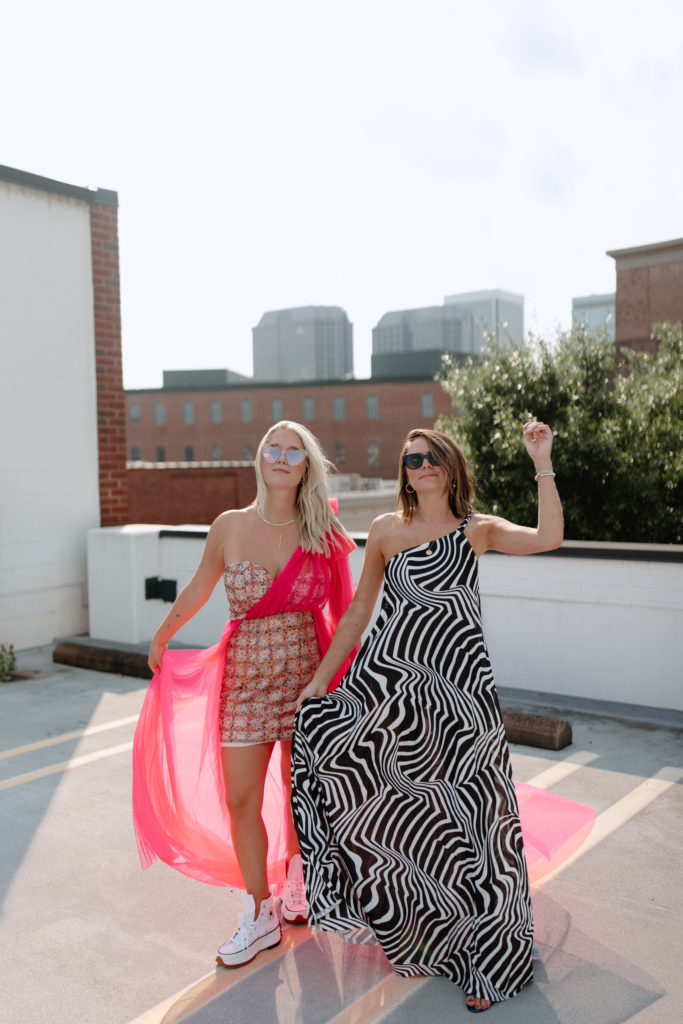 This One Shoulder Zebra Print Maxi is a littttle EXTRA, but also perfect if you want to make a statement (like with the aforementioned orange) at upcoming weddings or events. Its affordable price point makes it an easy sell, and if these photos are any indication, it will seriously wow the pants off everyone. Add some simple jewelry and a pair of heels and voila!
TAG ME if you get it!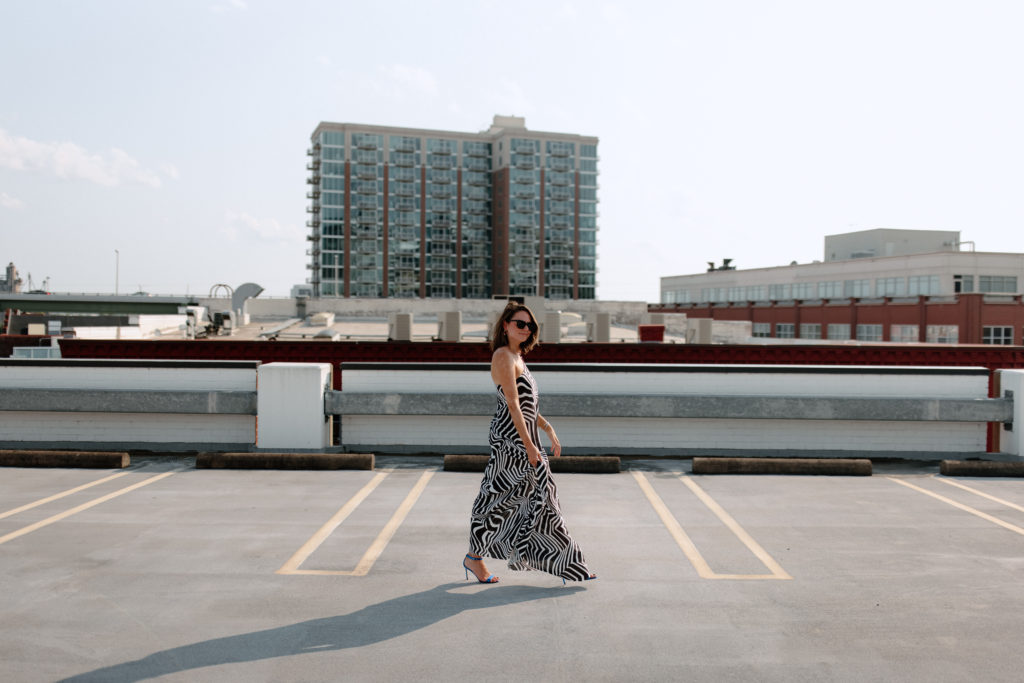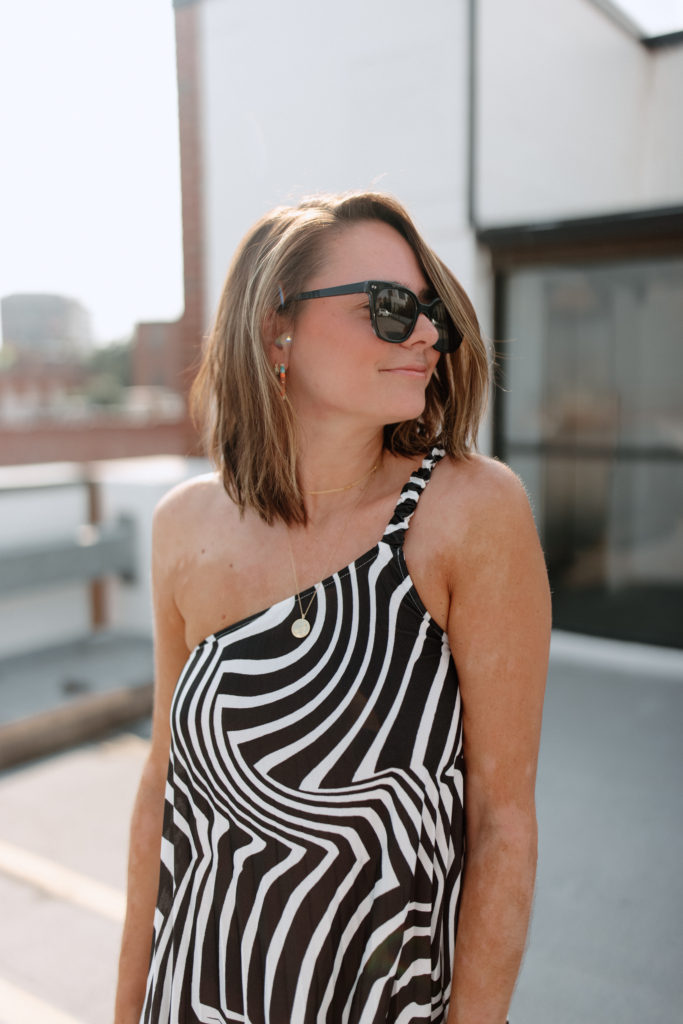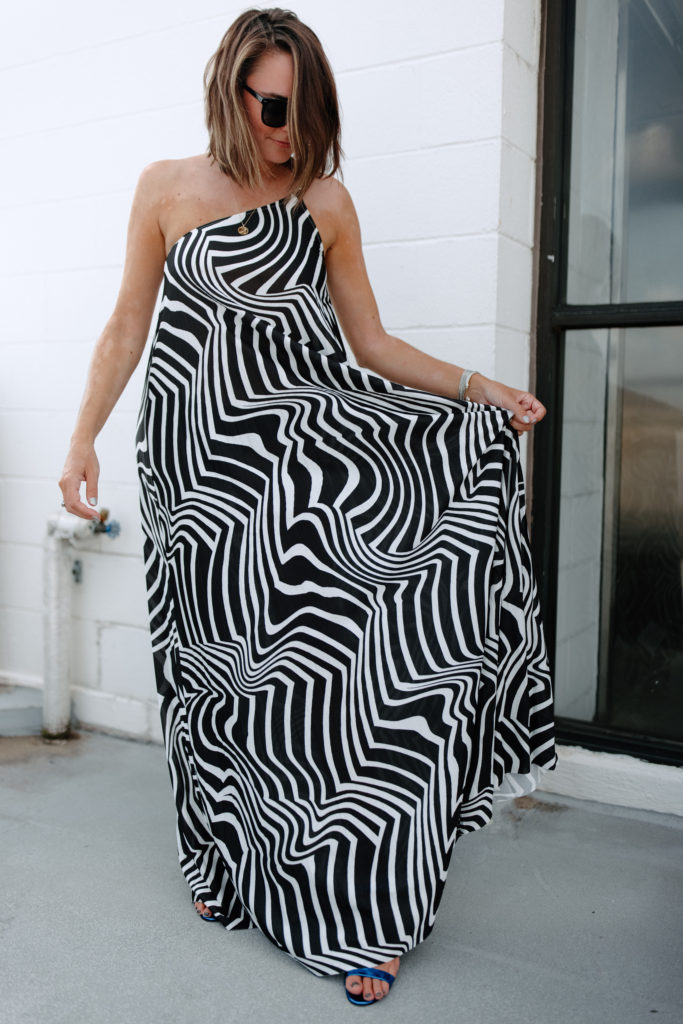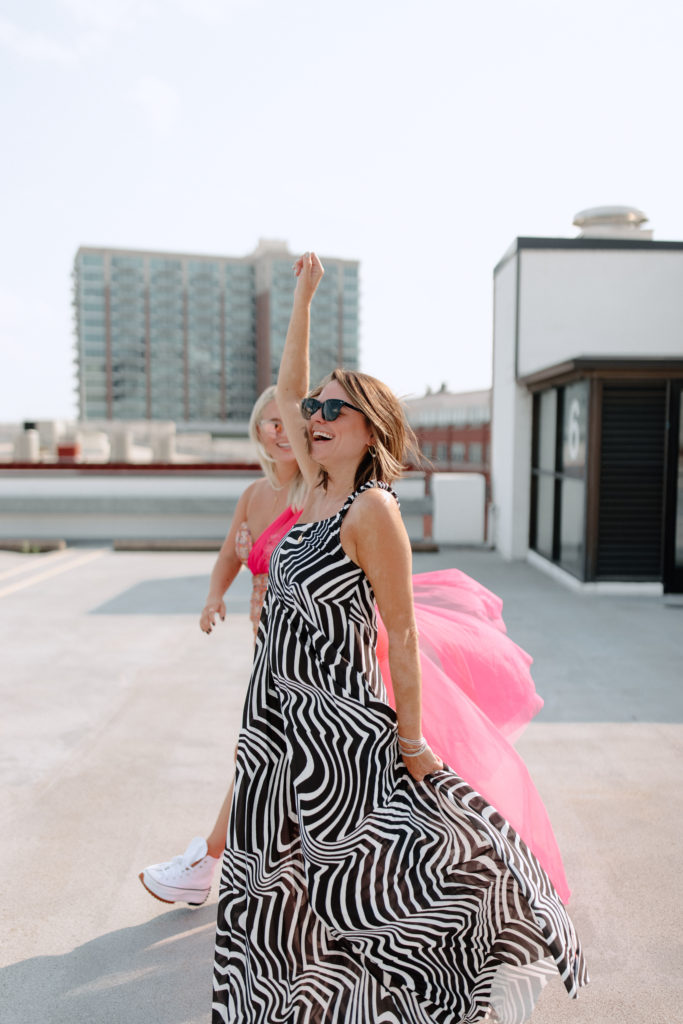 ~ more statement wedding guest dresses ~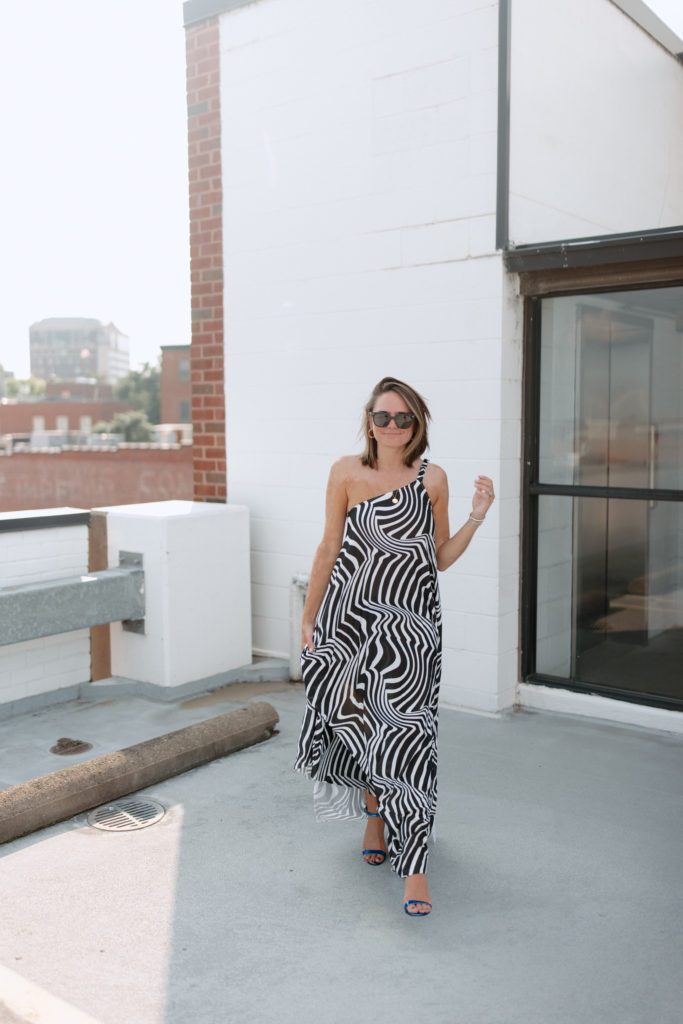 ~ PIN FOR INSPIRATION LATER ~