because who doesn't love an excuse to give yourself something GOOD.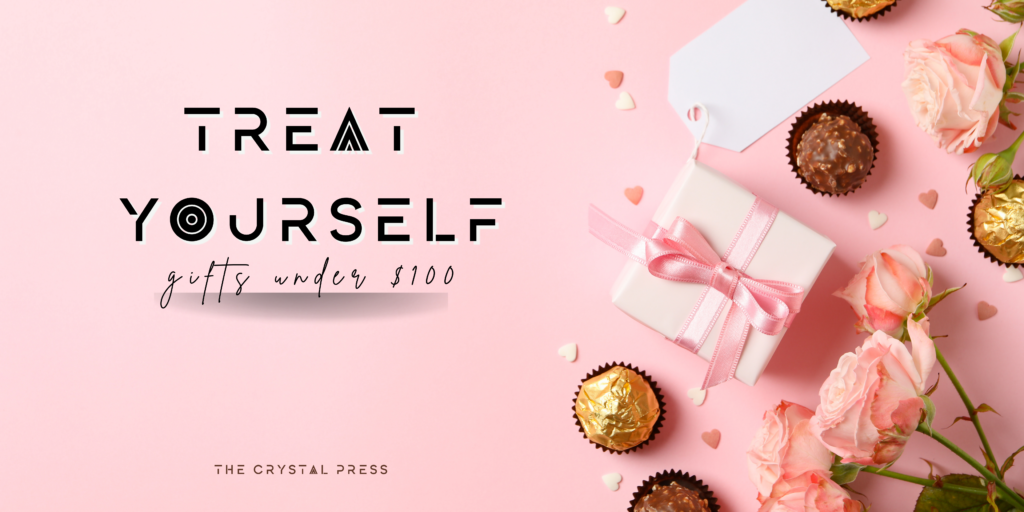 We love Valentine's Day, but not for the traditional reasons. Of course, we love to celebrate with our husbands, act girly etc etc. But what we really love is an excuse to TREAT YOURSELF. To love YOURSELF. If you have been listening to anything we have said on here over the years, hopefully you are loving yourself on a weekly basis, but in case you need a little reminder, here it is!
We are working on a full post on our favorite ways to practice self-love, but for now here are some gifts under $100 to treat yourself to something tangible and materialistic 🙂 Sometimes shopping therapy is the best therapy and we all know you deserve it.
Here are some fabulous gift ideas that say I love you to you!
~
~
A few highlights ~
L & M leggings – these leggings made by local Richmond, VA friends are *IMO* as good as lululemon and half the price! It might be my growing belly, but I have been living in them lately. Use code TCP10 to save!
JW Pei Bag – this lil mini cutie is SUCH a fun bag to have on hand! It is only $80, available on Amazon in a few different colors and makes a serious statement. See it in action here.
OUAI Scalp & Body Scrub – Cath discovered this a few years ago and it became a favorite of mine as well! Leaves your scalp and skin feeling silky smooth.
Charlotte Tilbury Pillow Talk Lipstick – This is a great neutral, everyday shade! We both wear this on the reg and it looks good on everyone.