the one where rebecca and cathclaire layer up to look like fashion icons mary-kate and ashley olsen
*this post was originally written on The Crystal Press in October 2020, but has been updated with current costume piece picks.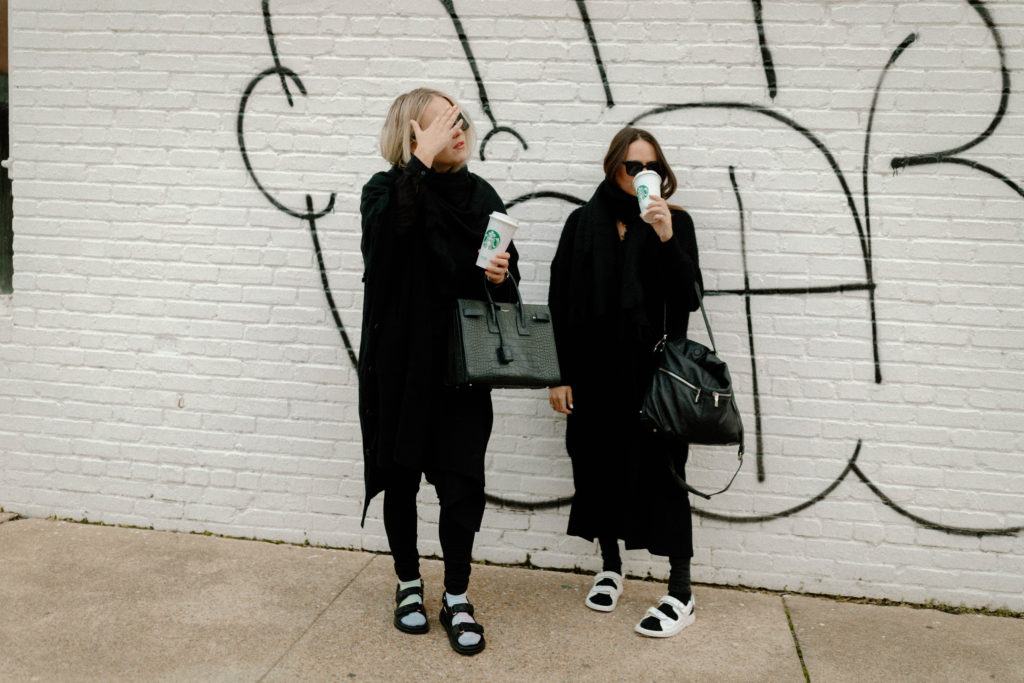 The leaves are falling here in Richmond but it is rare we get a true, crisp fall day. Regardless of the lack of fall weather, spooky season is here and you know what that means? HALLOWEEN!
After some long walks and brainstorming, we are so excited to show you are Halloween Costume for 2020 : The Olsen Twins.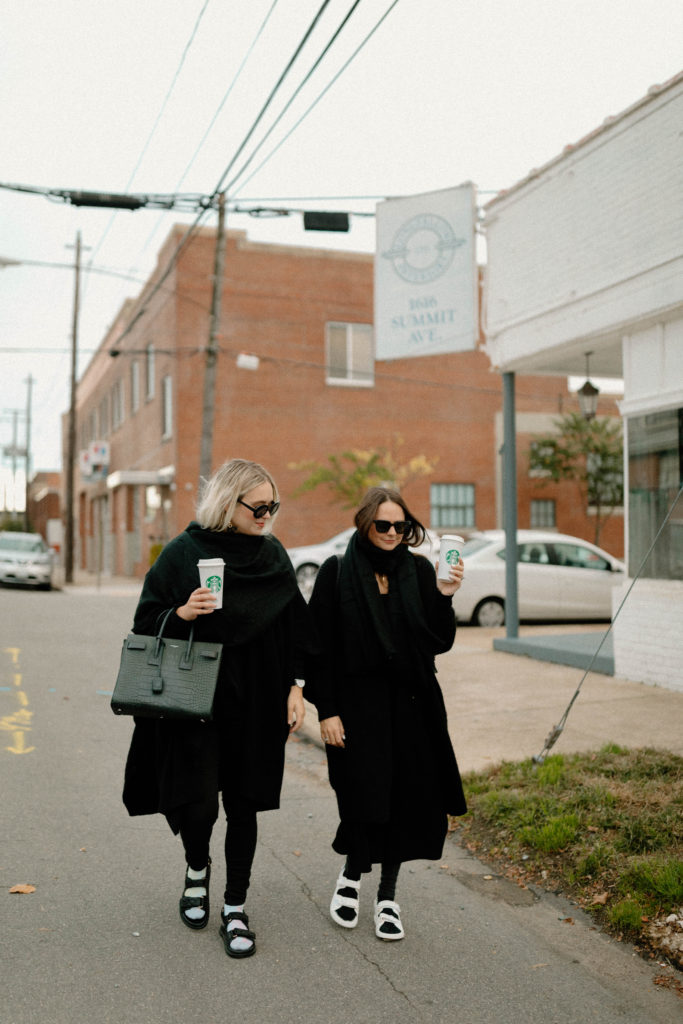 When we first started The Crystal Press years and years ago, we would get all dressed up for outfit pictures. Back then, getting dressed up involved putting on just about every cool thing we owned – at one time – in a very Olsen way. We were reminded of this fact when we were brainstorming our looks for this Halloween Costume, perusing endless photos of our favorite fashion icons, and trying to decide which look to replicate.
---

---
We decided to go for a look of Mary Kate and Ashley in the airport, coffee in tow, in matching socks and sandals. Is there anything more Olsen than socks and sandals? Okay, maybe a big Starbucks coffee cup but you get my drift. To get the full look: think chic bag lady. Throw on several billowy layers of black clothing, dramatic sunglasses, your socks and sandals combo, and a Starbucks cup and YOU ARE AN OLSEN! Luckily for us, we already had a closet full of Olsen-esque clothes so these outfits were oh, so easy to replicate. If you want to get super extra, carry a fake, unlit, or real cigarette – whatever tickles your fancy.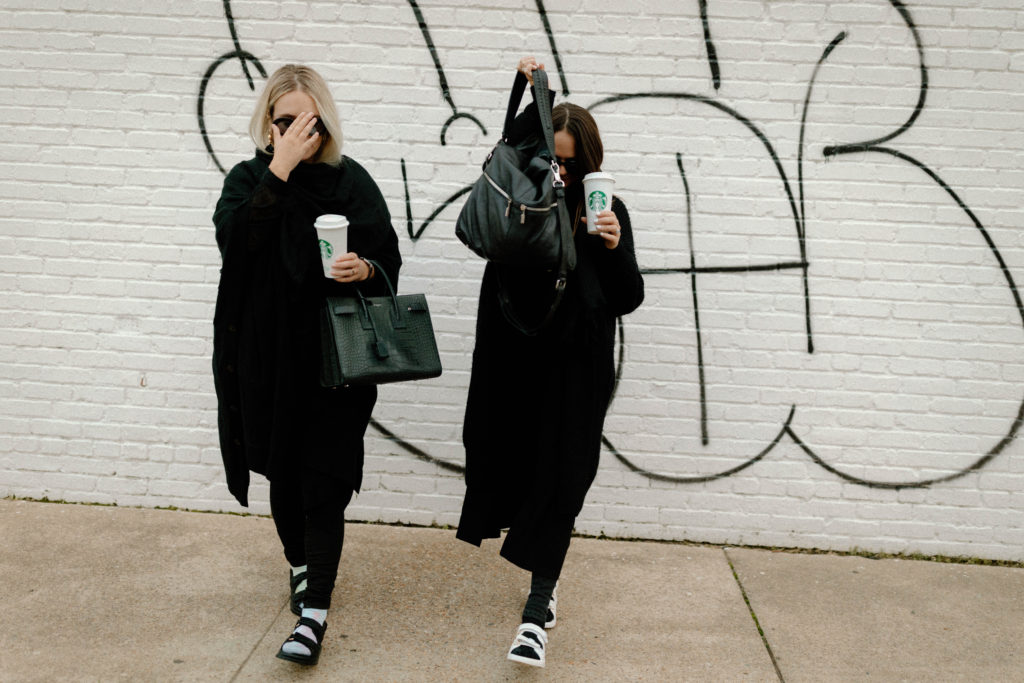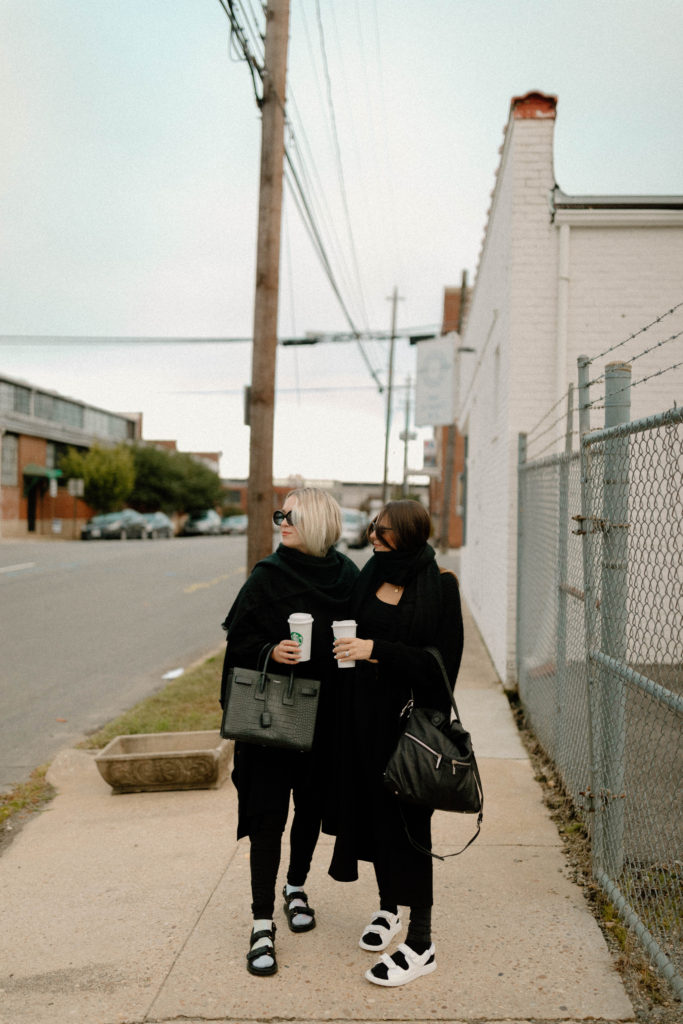 We are mega-fashions of what the Olsen twins have done in the fashion world with The Row and Elizabeth and James. Our dream closet would be full of their pieces, for SURE. All of the classic closet staples made of dreamy, luxe fabrics….. We could actually go on about this for days, but for now, here's some more photos from the Halloween inspired shoot.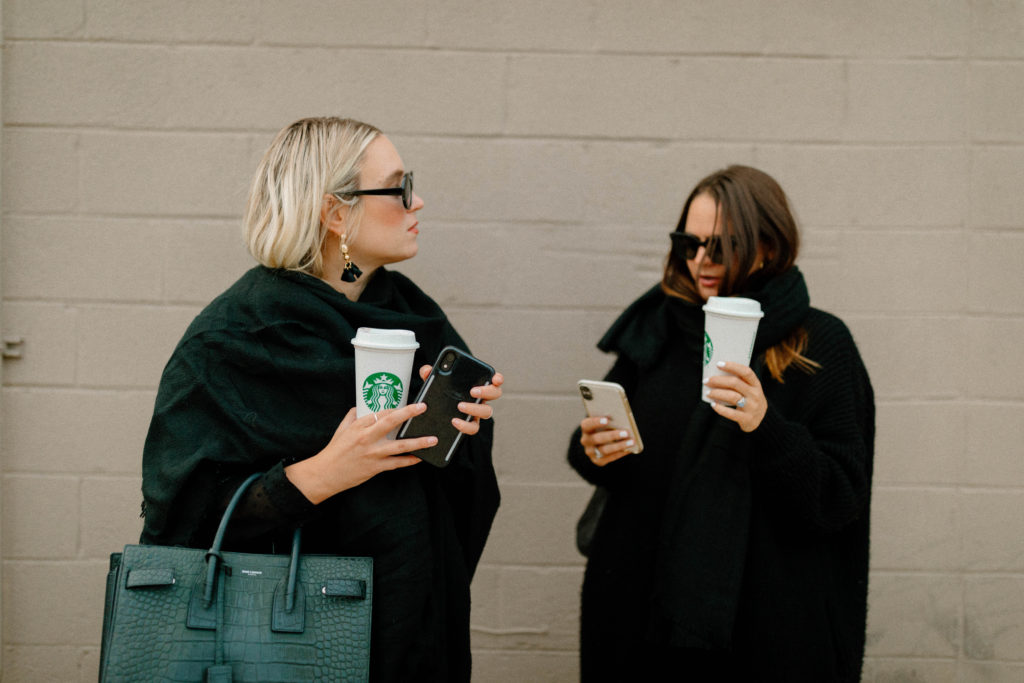 The Olsen twins have been an inspiration to us since the 90s with their *killer* fashion in movies like Billboard Dad and It Takes Two. Mary Kate's backwards hat was iconic, right? And did anyone else watch Holiday in the Sun approximately a million times?
Olsen fans, leave your favorite move in the comments!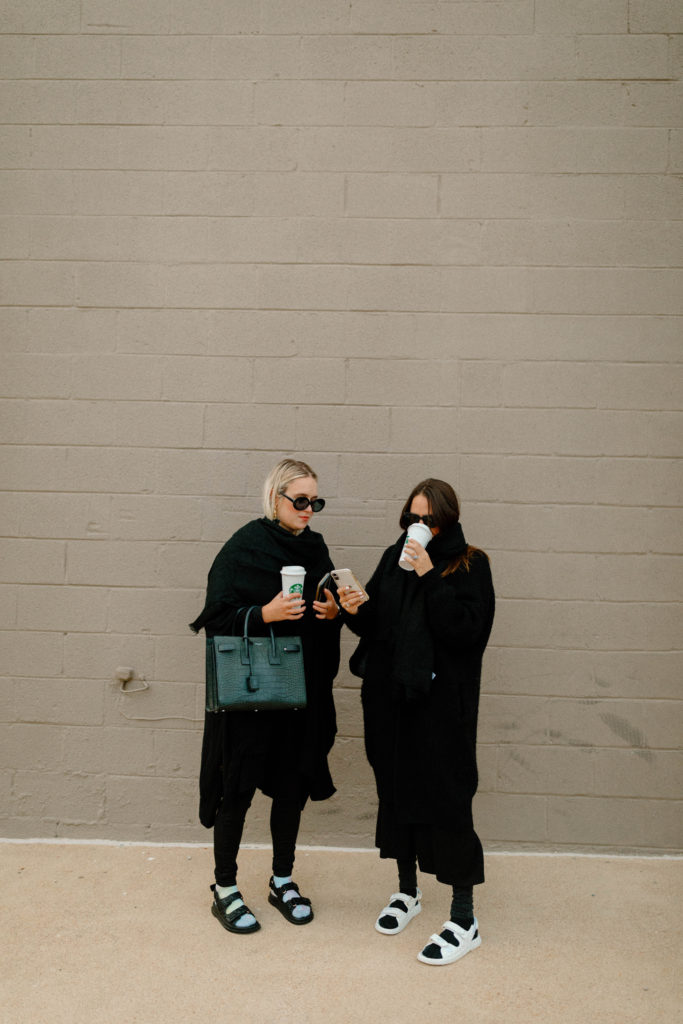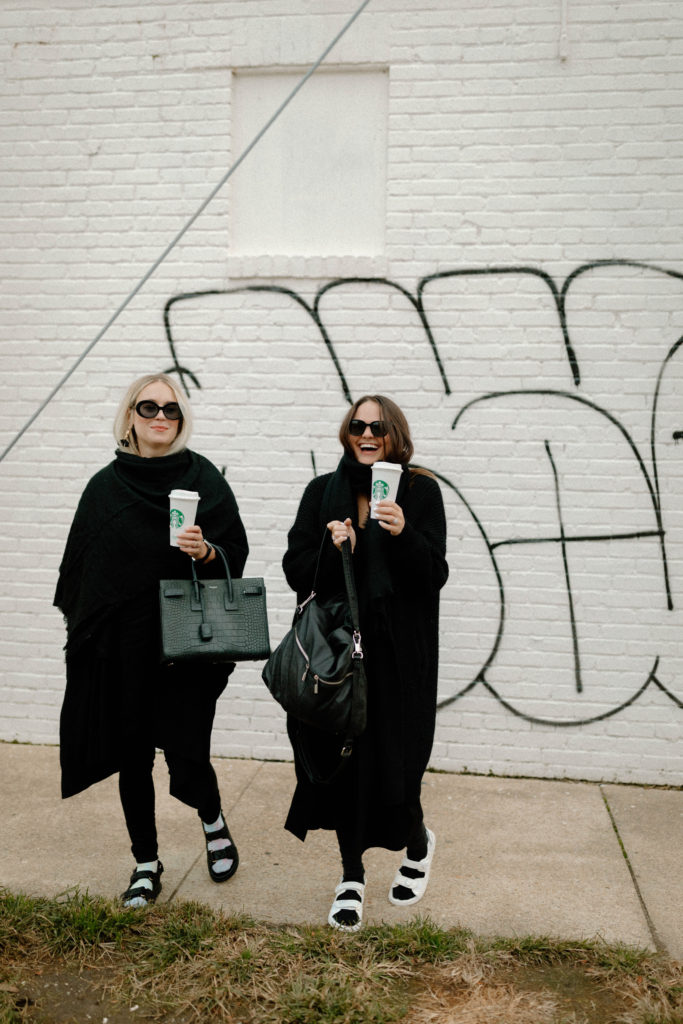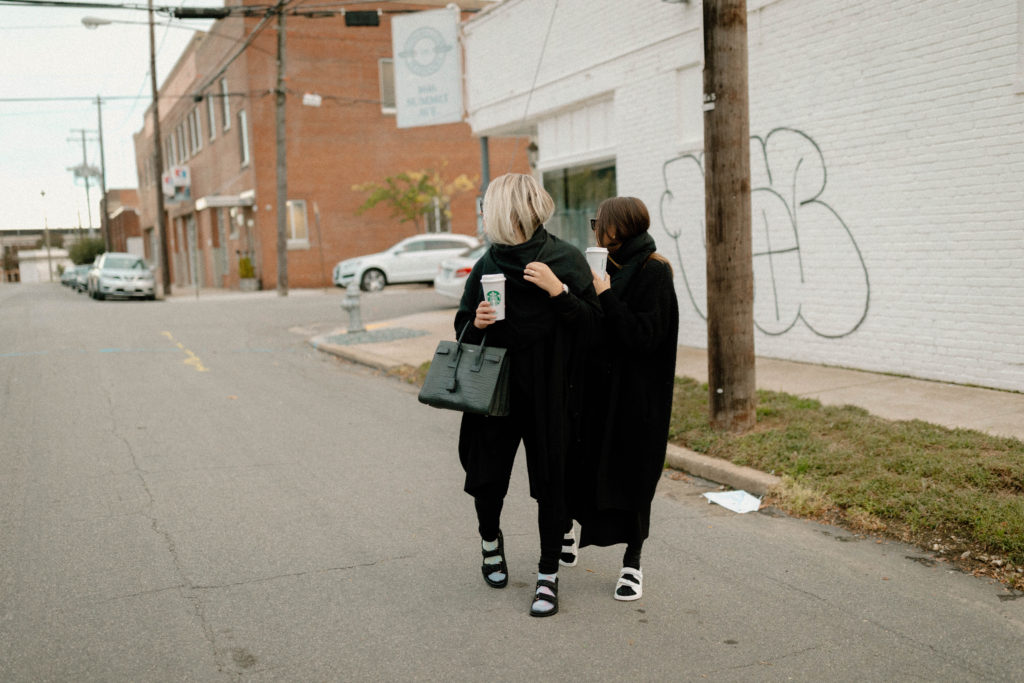 ---

---
~ PIN FOR LATER ~