Gifts that show you actually thought about them this year 😉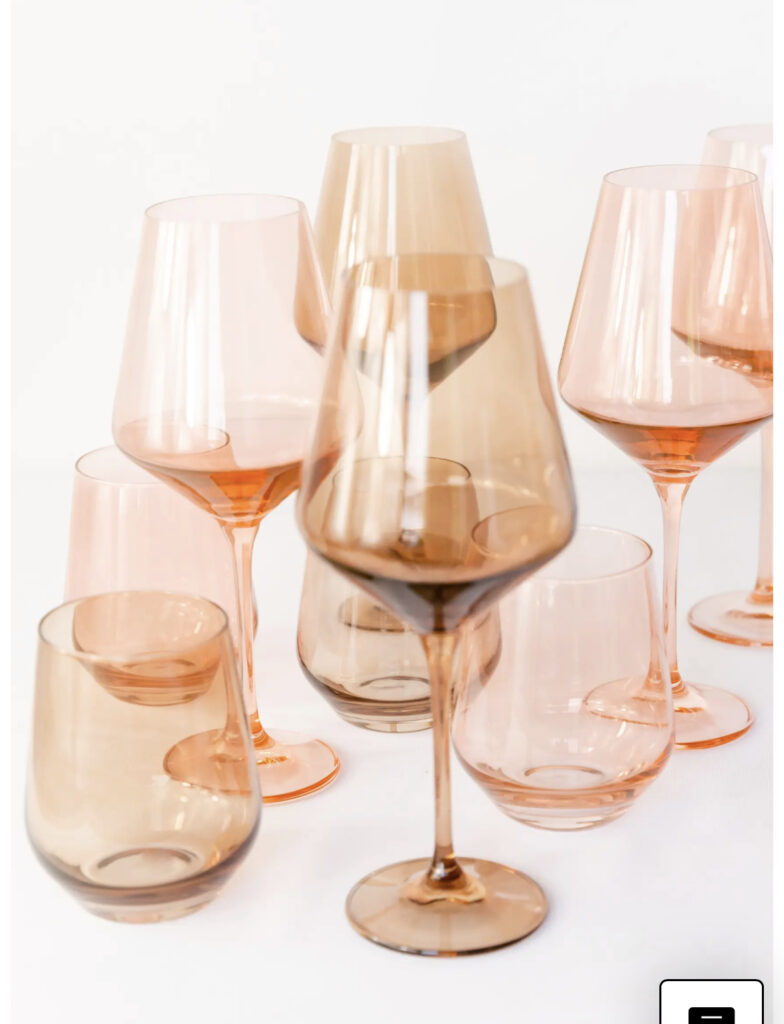 Instead of bringing you a long boutique style widget with lots of options, I decided to narrow down my gift list this year to a more reasonable and readable list. SO, here are some thoughtful gifts that will for sure make for a happy girl on Christmas! Below I will highlight the pieces that I actually have and can vouch for firsthand.
Okay, I don't have this YET but my mom and sister do and it is on my wish list 😉 This handblown colored glassware has been growing a cult following over the past few years and it has finally hit the big time (aka landed on Nordstrom) this year. I have seen it alll across the 'net and the 'gram on wish lists and gift guides and I can personally say, they reallyyyyy are worth it.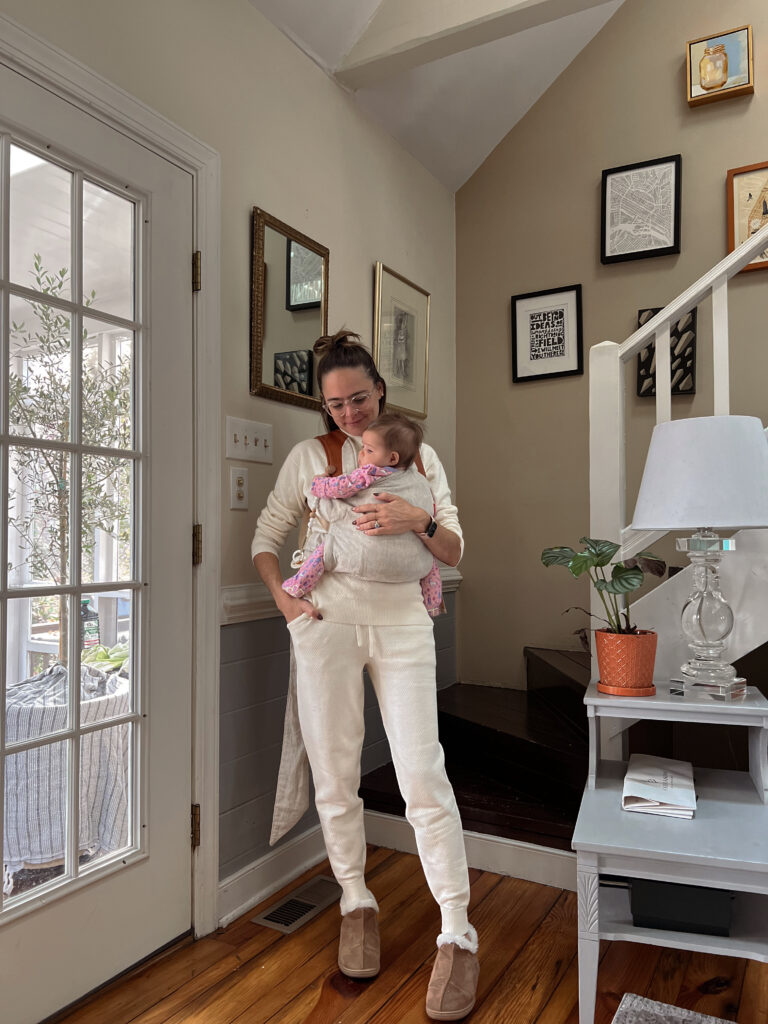 For the stay at home mom or work at home mom or lady who loves to lounge. This set was gifted to me and I have been wearing it nonstop since it landed on my door step. I am super particular about having loungewear and knitwear that isn't itchy and is actually comfortable so I was so pleasantly surprised to find out that this set lives up to the price point. I have the white and its real pretty.

For the traveler on your list. I hear from trusted sources that this bag is a MUST for your adventure loving friends. It is the perfect size for a weekend and slides right onto your carry-on when you're cruising through airports.
14K Gold jewelry for deeply thoughtful gifts. If you are looking to spend a little more on someone special this year, Hope & Celebrate is the way to go. From their beautiful "MAMA" necklace, to customizable jewelry like my necklace with Olive's initials, they have quality jewelry at reasonable prices. You can use my code REBECCA10 to save!
For the skincare lover. You know I am a TULA lover through and through! They have lots of great gift sets for the holidays this year and would make for a perfect stocking stuffer. Use code REBECCA15 to save <3
My latest personal obsession. I have the Luxe Cashmere blend sweater and Colorblock Quilted coat (pictured above!) and am so thrilled with both. Summersalt takes the trusted quality that we have come to love in their swimwear into their full collections for every season and I continue to be impressed. GREAT gifts for the ladies on your list.
yep, that one. If you haven't jumped on the Stanley bandwagon yet, I am here to tell you it is time! This thing literally goes with me everywhere (because it fits in my cup holder!) and helps to keep me hydrated on the daily. It was a lifesaver during pregnancy and during the early newborn days and even John and my mom recently got 'em too. While you're giving one, get one for yourself if you haven't already. You'll thank me later.
<< THESE AND MORE >>
HAPPY GIFTING!