The GG Supreme Canvas Diaper Bag Honest Review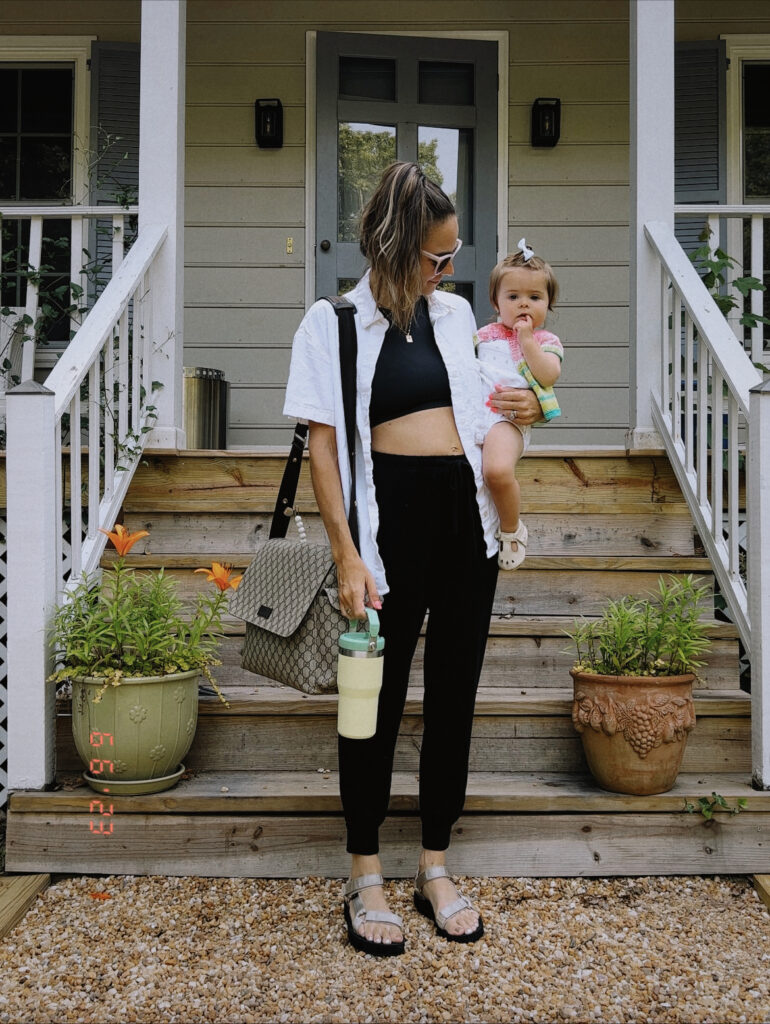 OK OK, I can't believe it has taken me this long to write this post. Oh, wait, yes I can because it takes me forever to do anything these days 🙂
I pretty much picked out the Gucci Diaper bag the second I found out we had a viable embryo. Instead of getting any new handbags for a few years, I figured I would opt for the Gucci Diaper bag instead. Afterall, you don't really carry a purse AND a diaper bag. ( I wasn't actually sure this would actually be the case, but it really is, I only use the diaper bag.) So, basically, the price tag seems steep for a diaper bag, but legit for a designer bag. End of statement.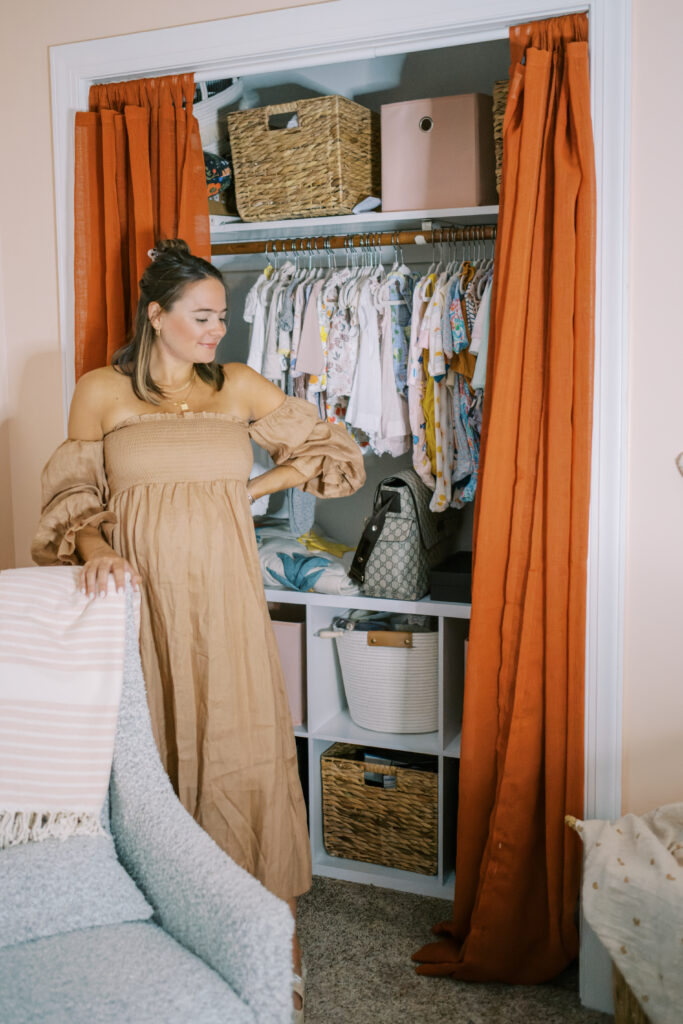 SO, I know you are on the edges of your seats wanting to know if the bag is worth it. How big is it? How much does it hold? Does it have the right pockets? I have made videos so you can see inside and see what I keep in it, don't worry.
And, YES. I think it is worth it.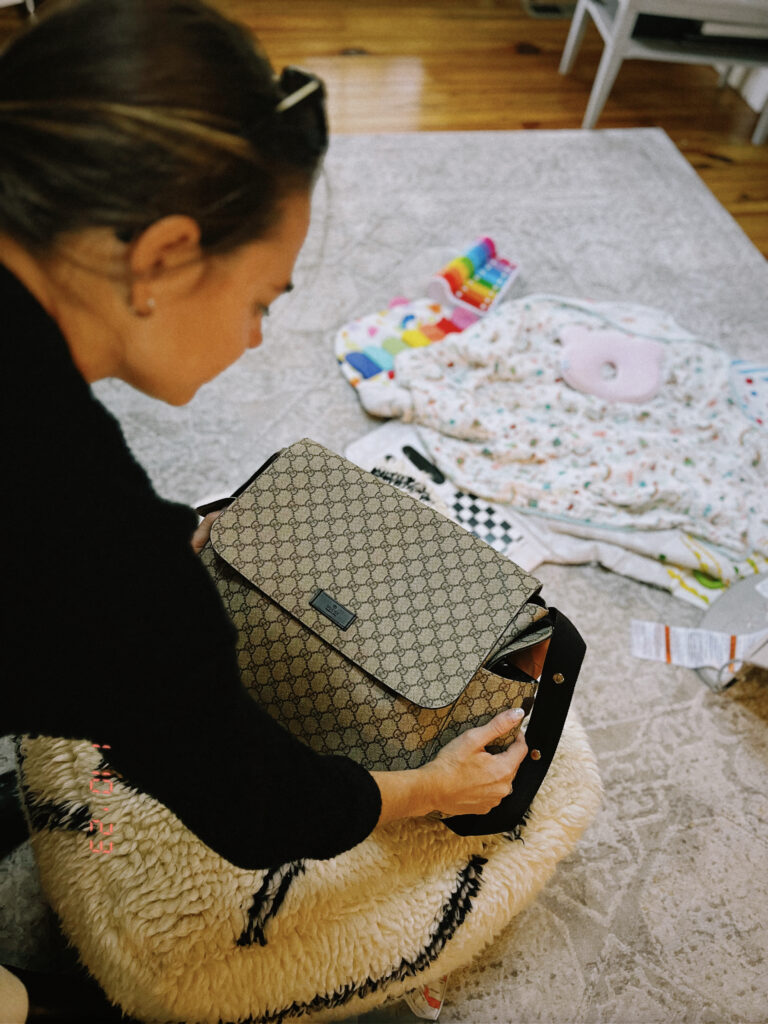 In case you didn't want to watch the unboxing video here's the deal. It has one big inside pocket, two smaller pockets, a changing mat, two outside pockets and one back pocket. Lots of pockets. Lots of space. But not TOO much space that you will be able to accumulate TOOOO much junk.
Take a look at what I kept in the bag when Olive was 8 months old HERE.
It fits perfectly under the stroller as you can see below, and I honestly thing overall it is the perfect size. The canvas is easy to wipe off and so far, after 10 months carrying it everyday it is still in pristine condition. I know I have friends who have gotten some of the trendier diaper bags and after 10 months they look like an absolute hot mess. I think you truly get what you pay for!
Pretty much the only time we do not use this diaper bag is when we travel, because a backpack is easier for that. (We use the Pottery Barn backpack which is Johns dad bag!) Overall, we loveeee our Gucci Diaper bag and I would choose it again and again and again.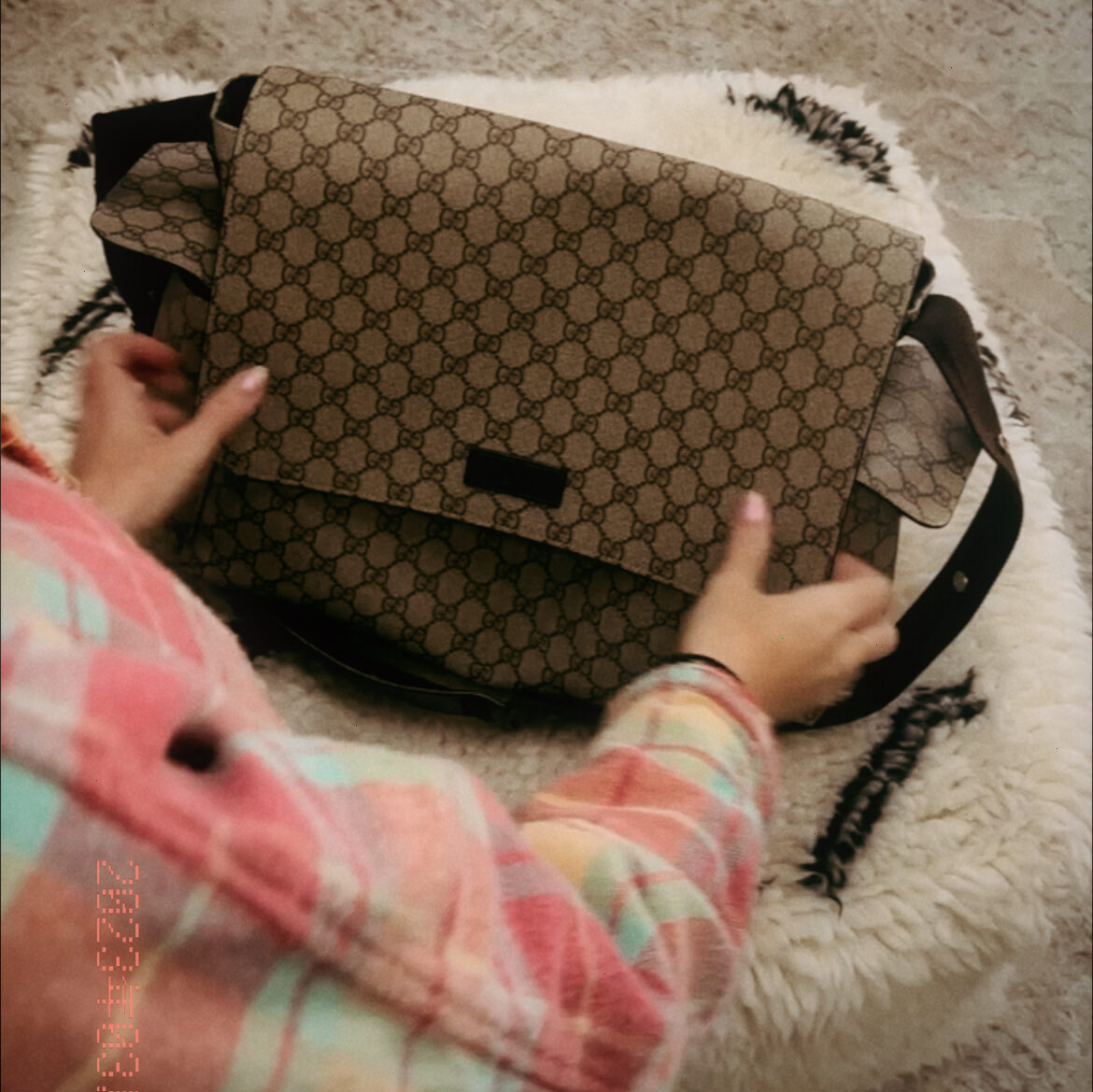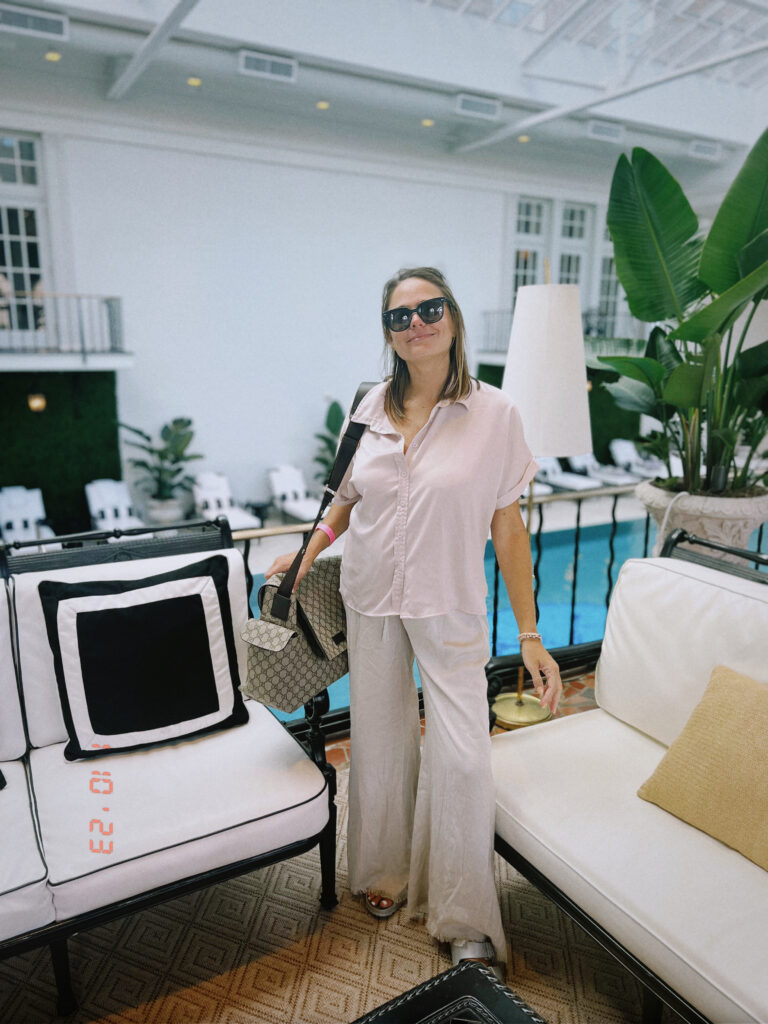 ~ PIN FOR LATER ~